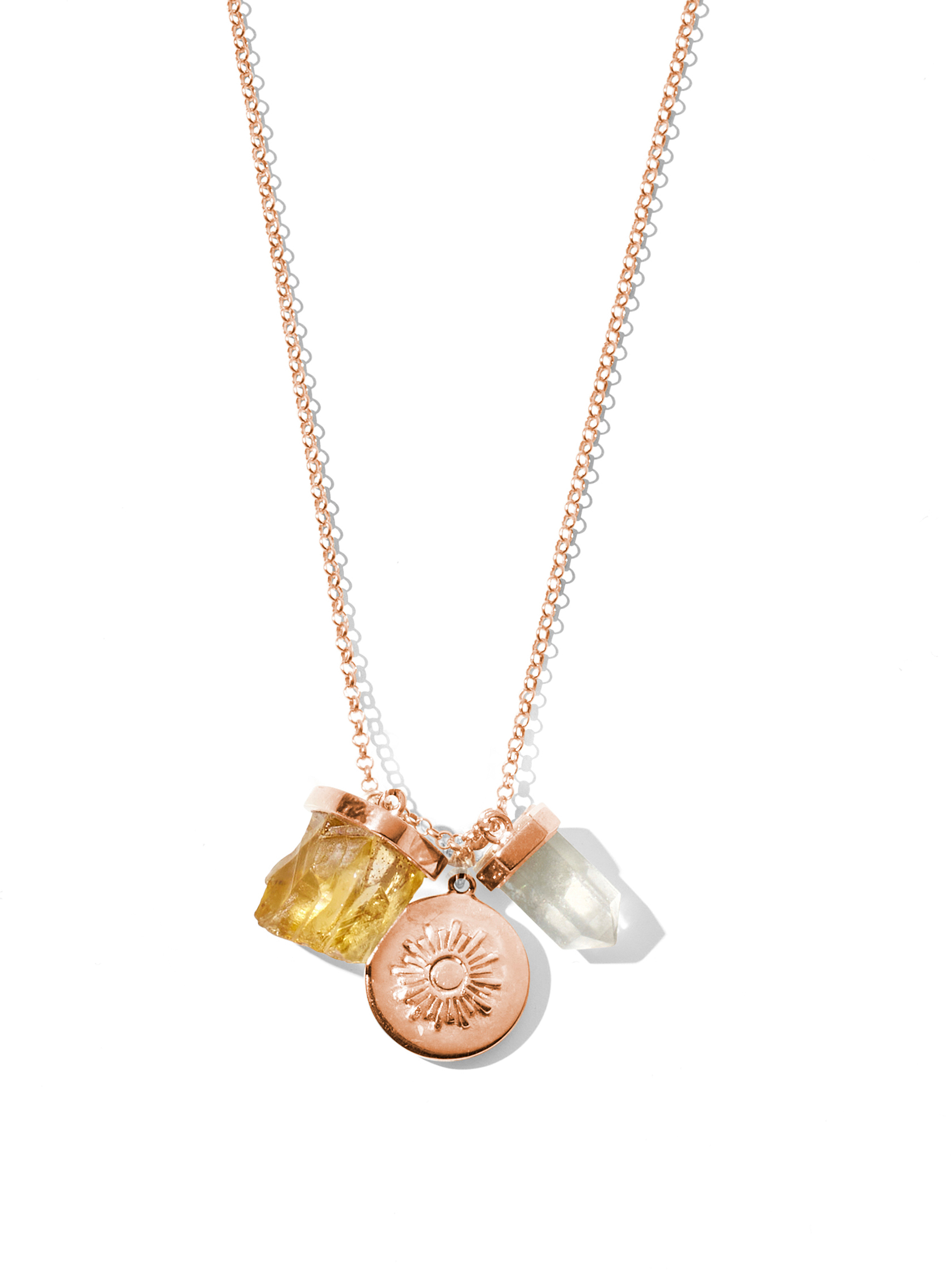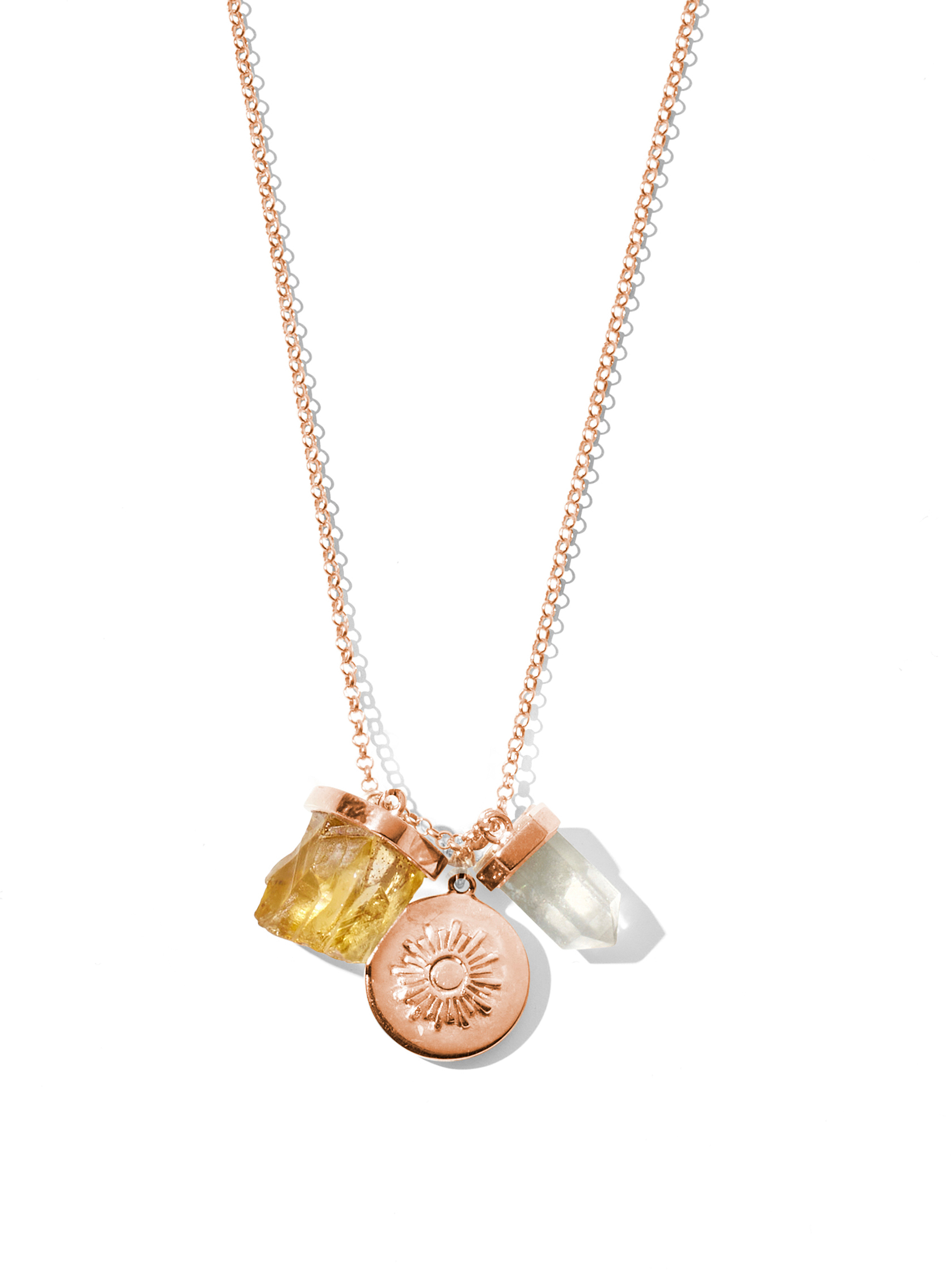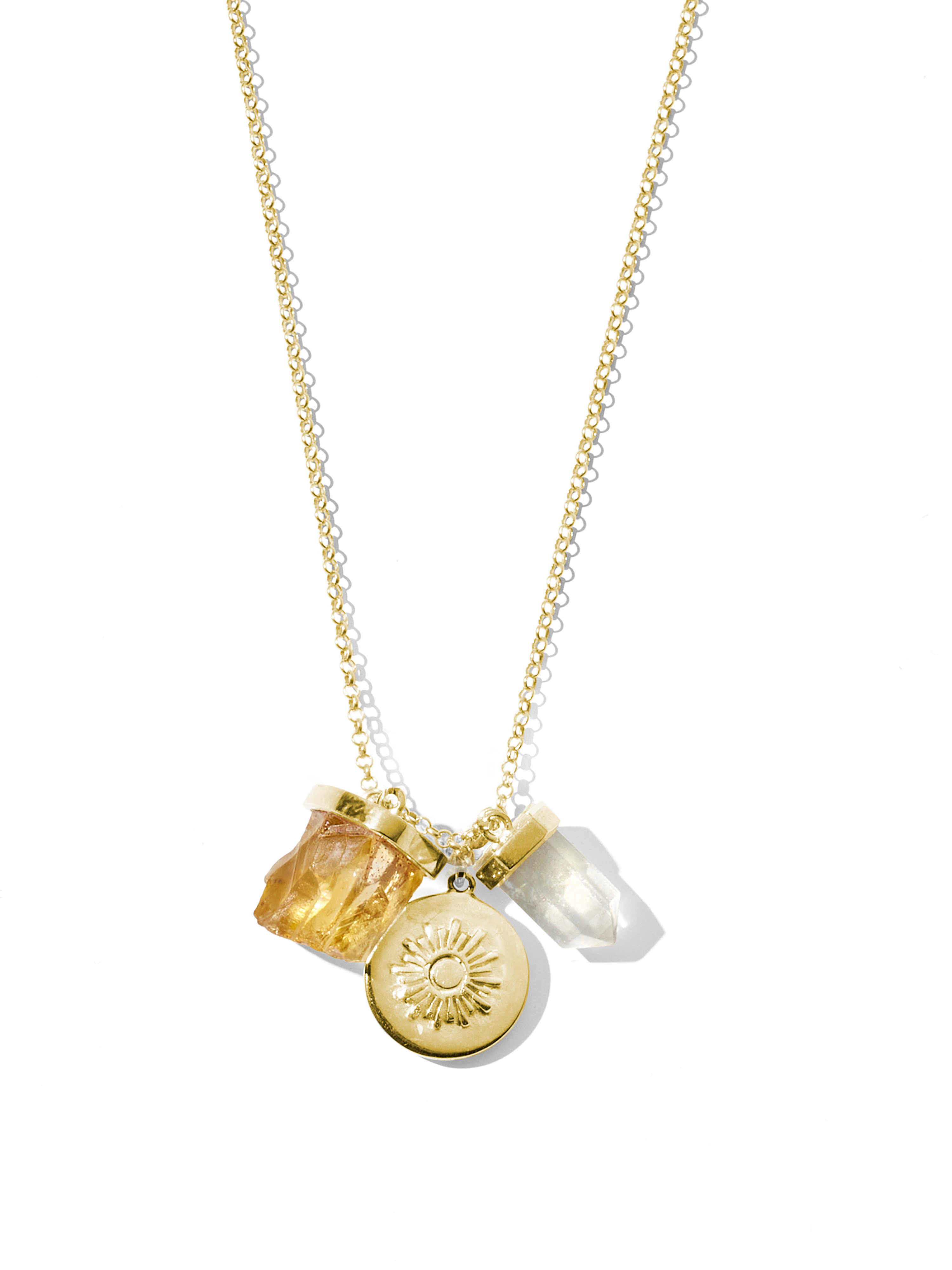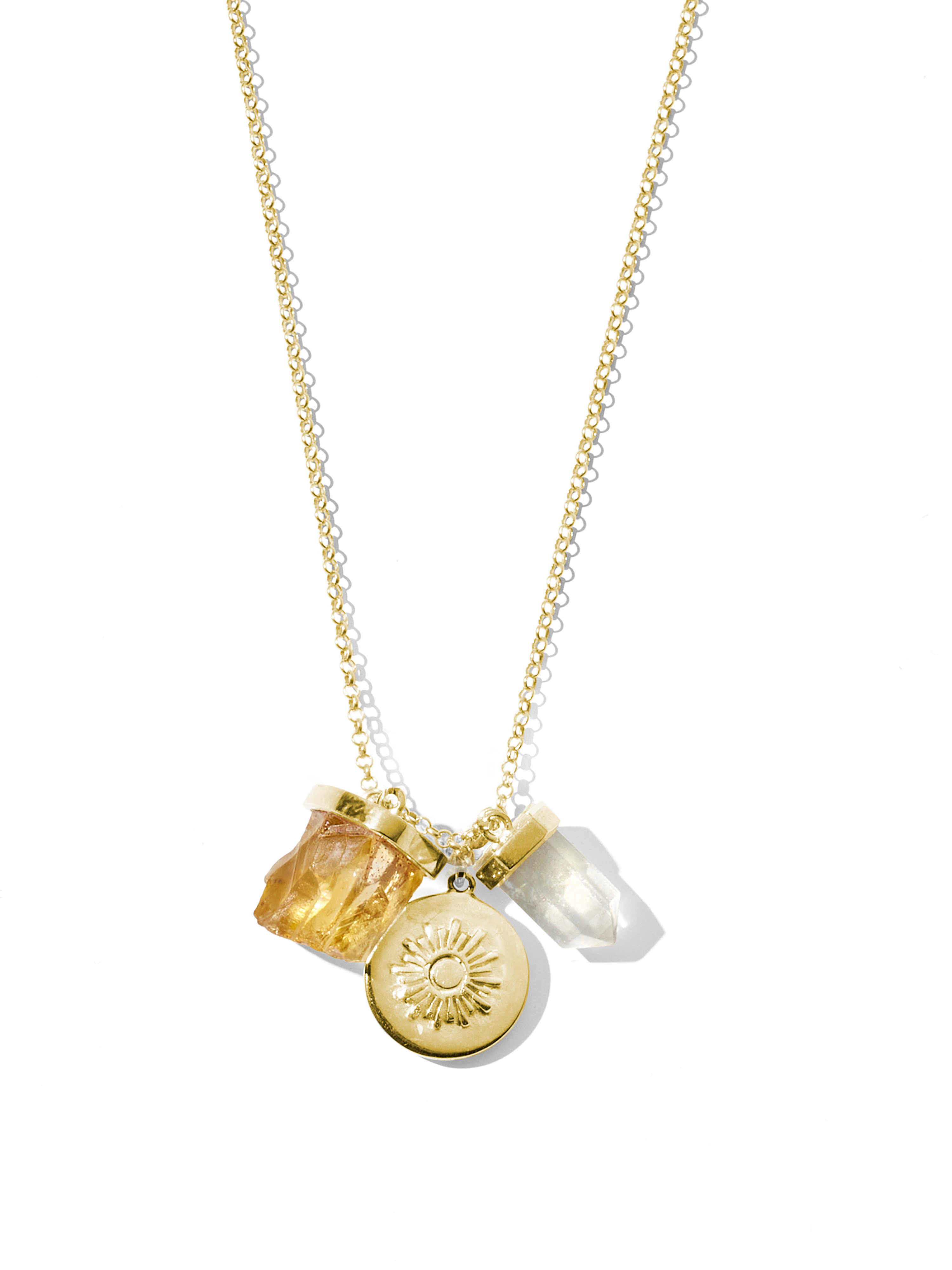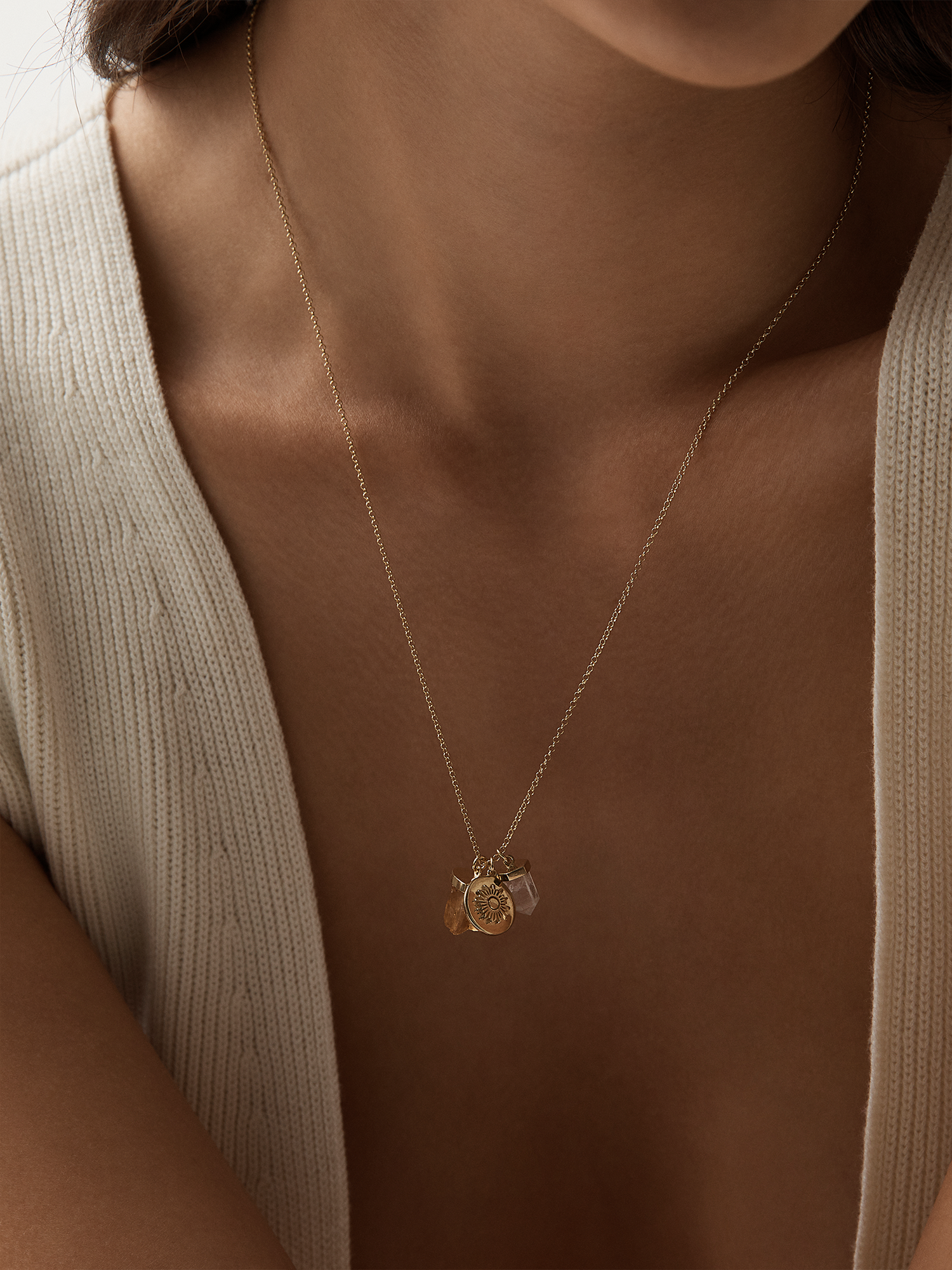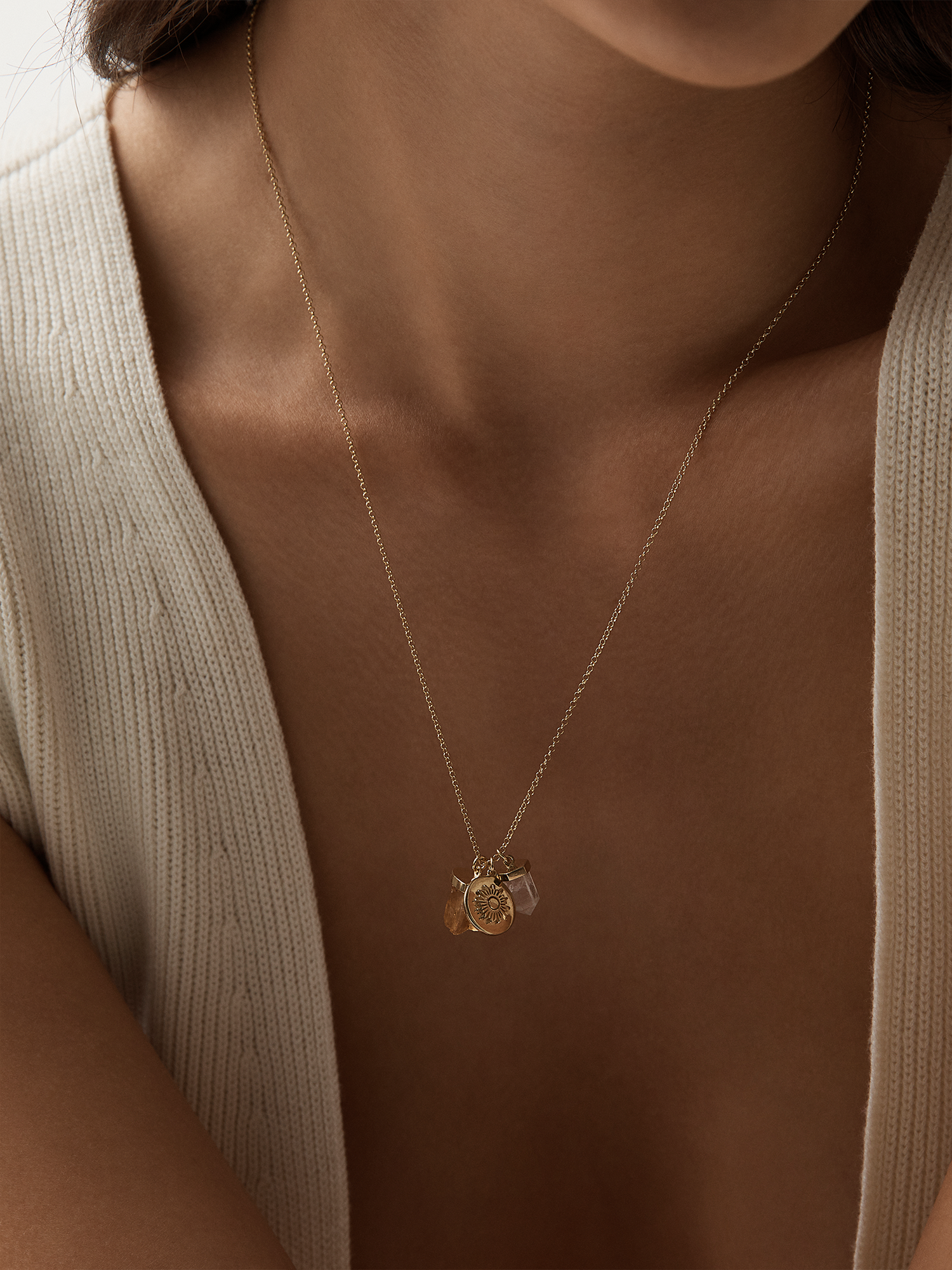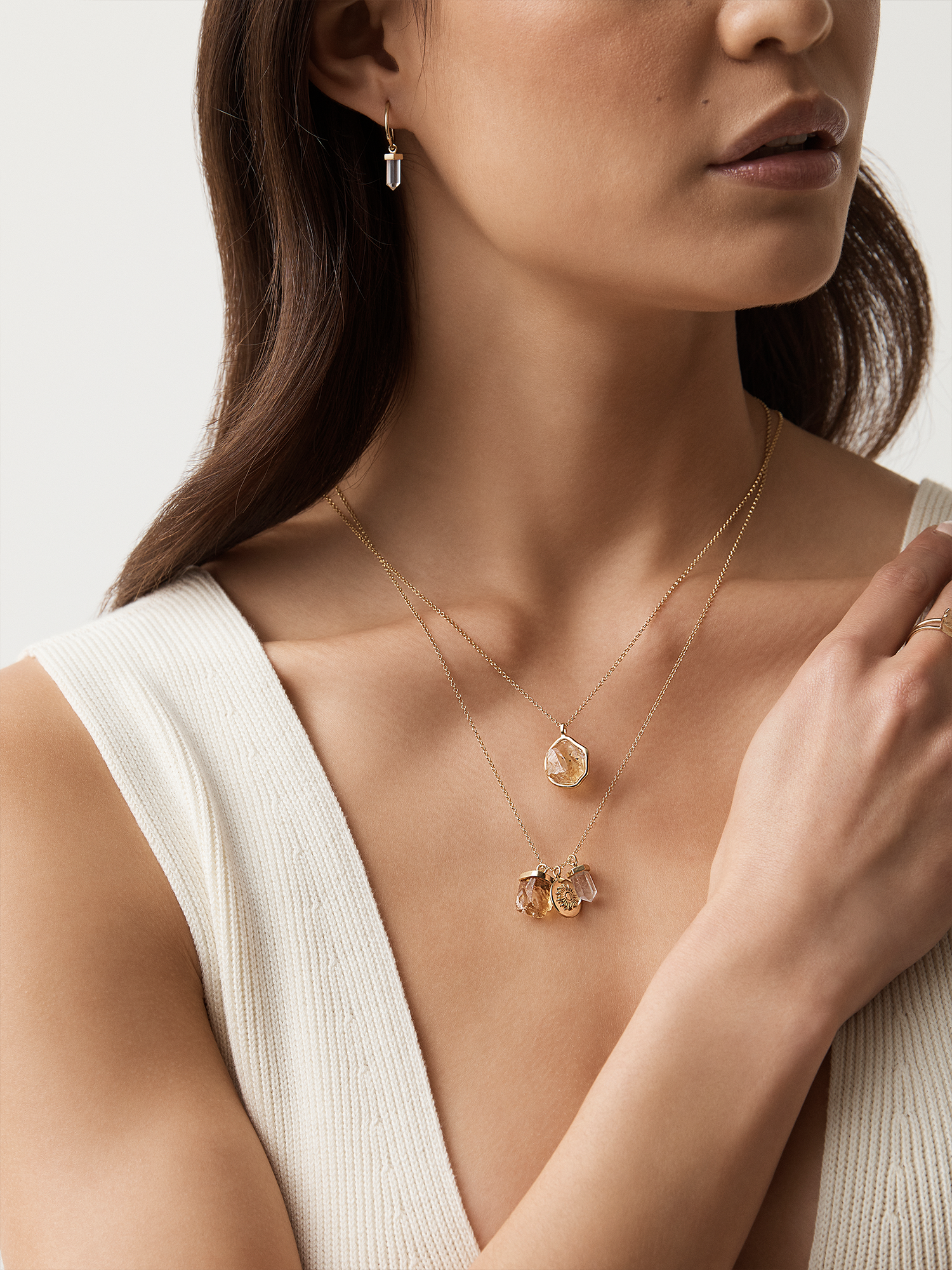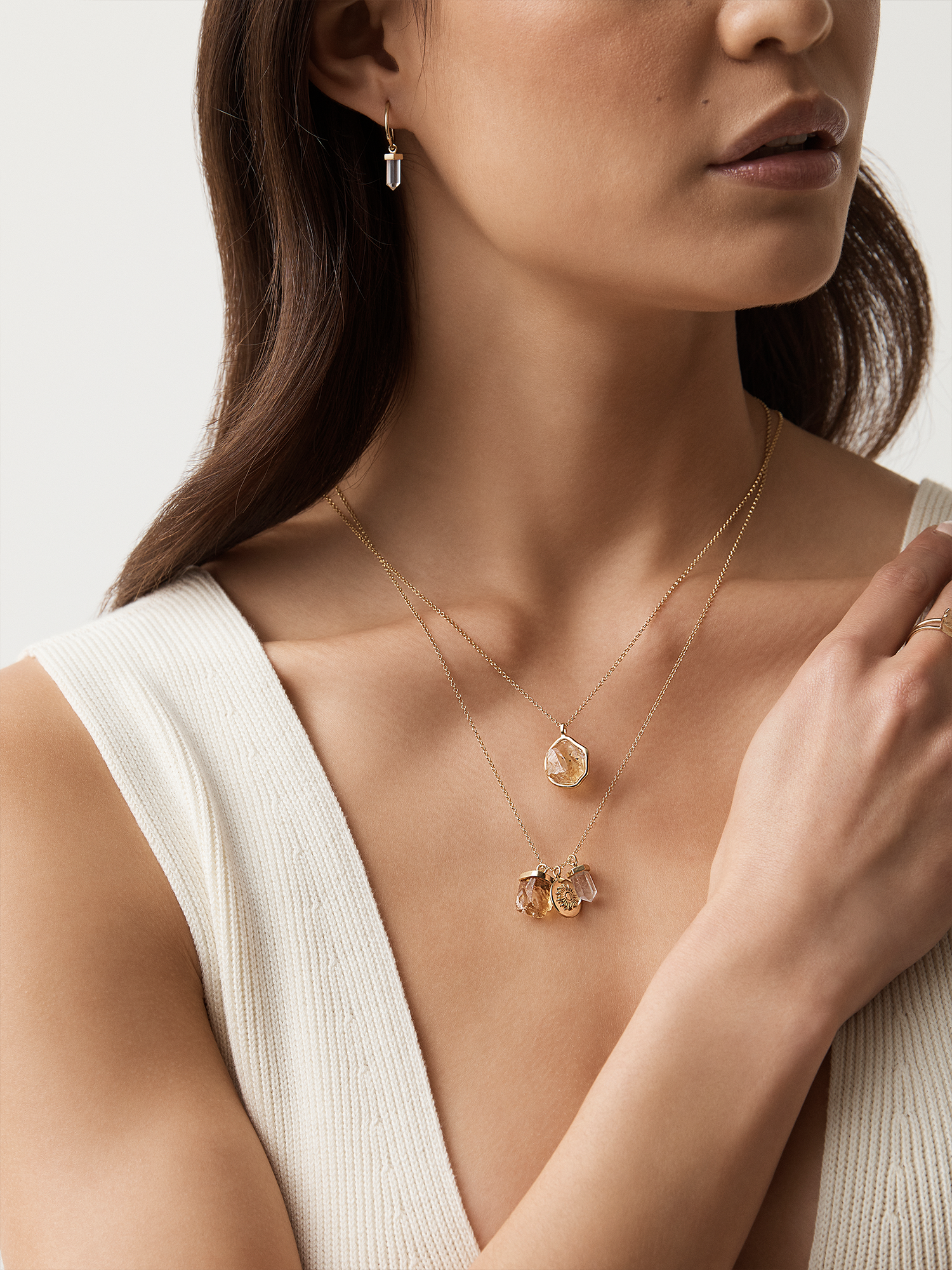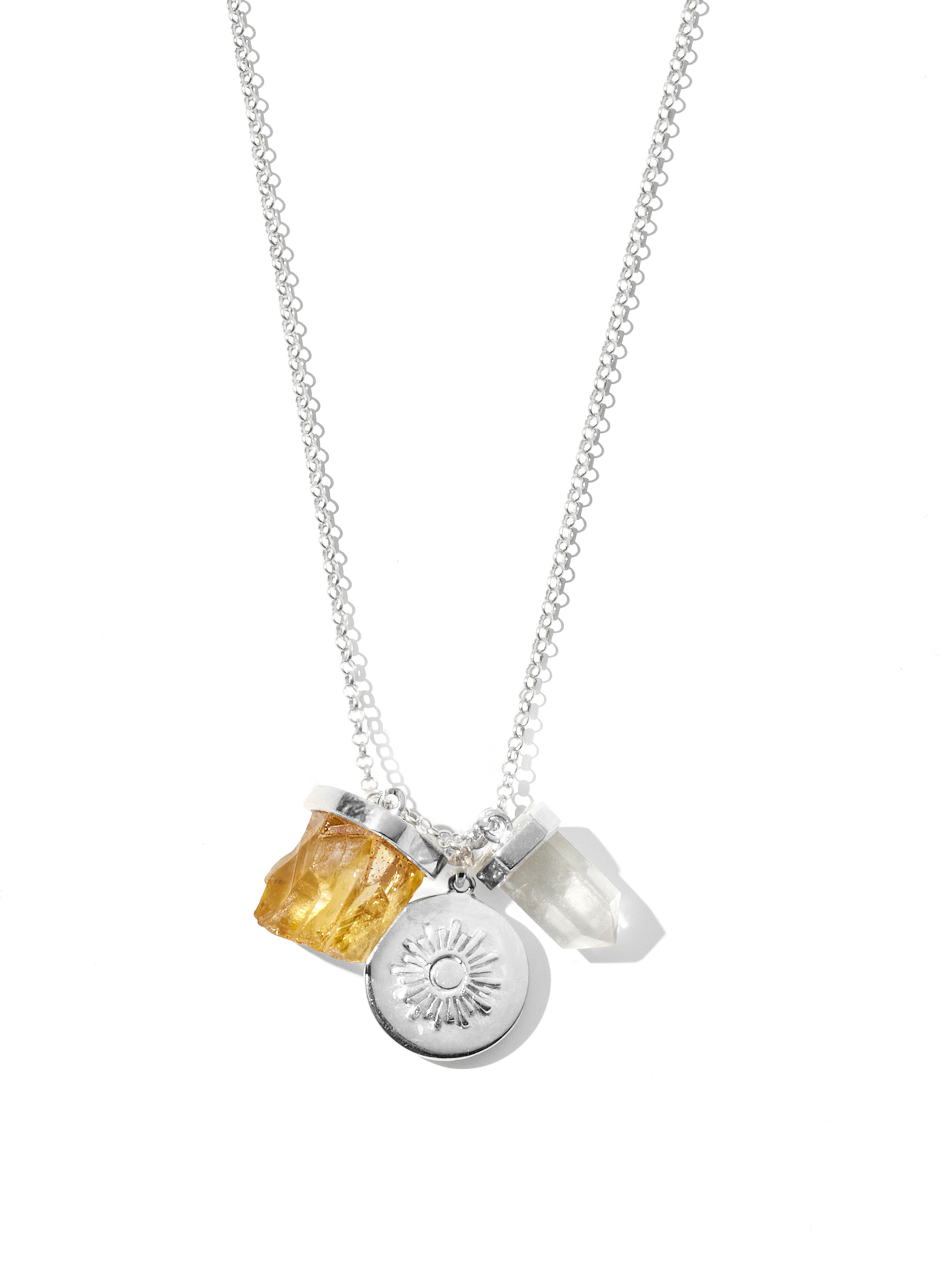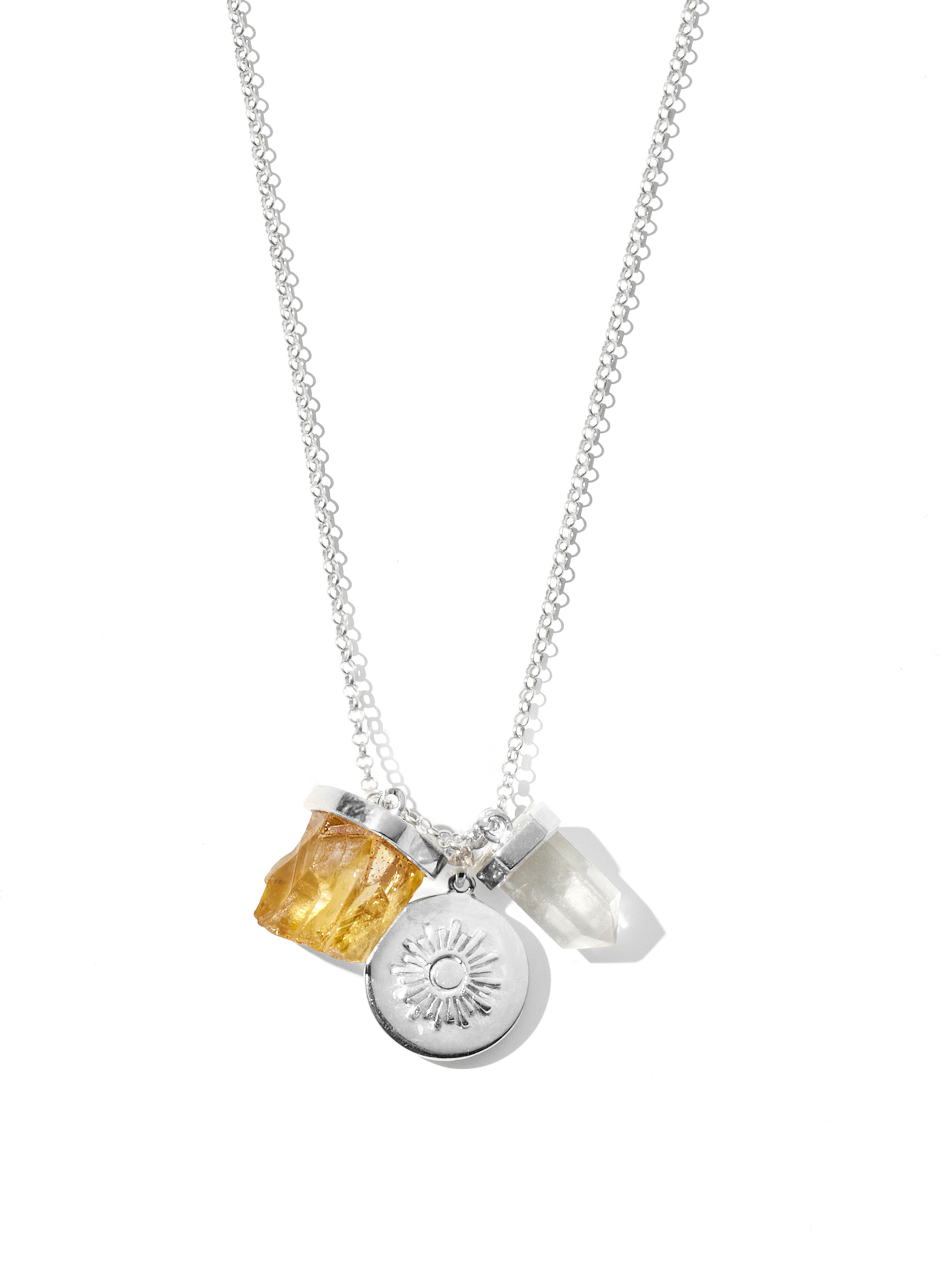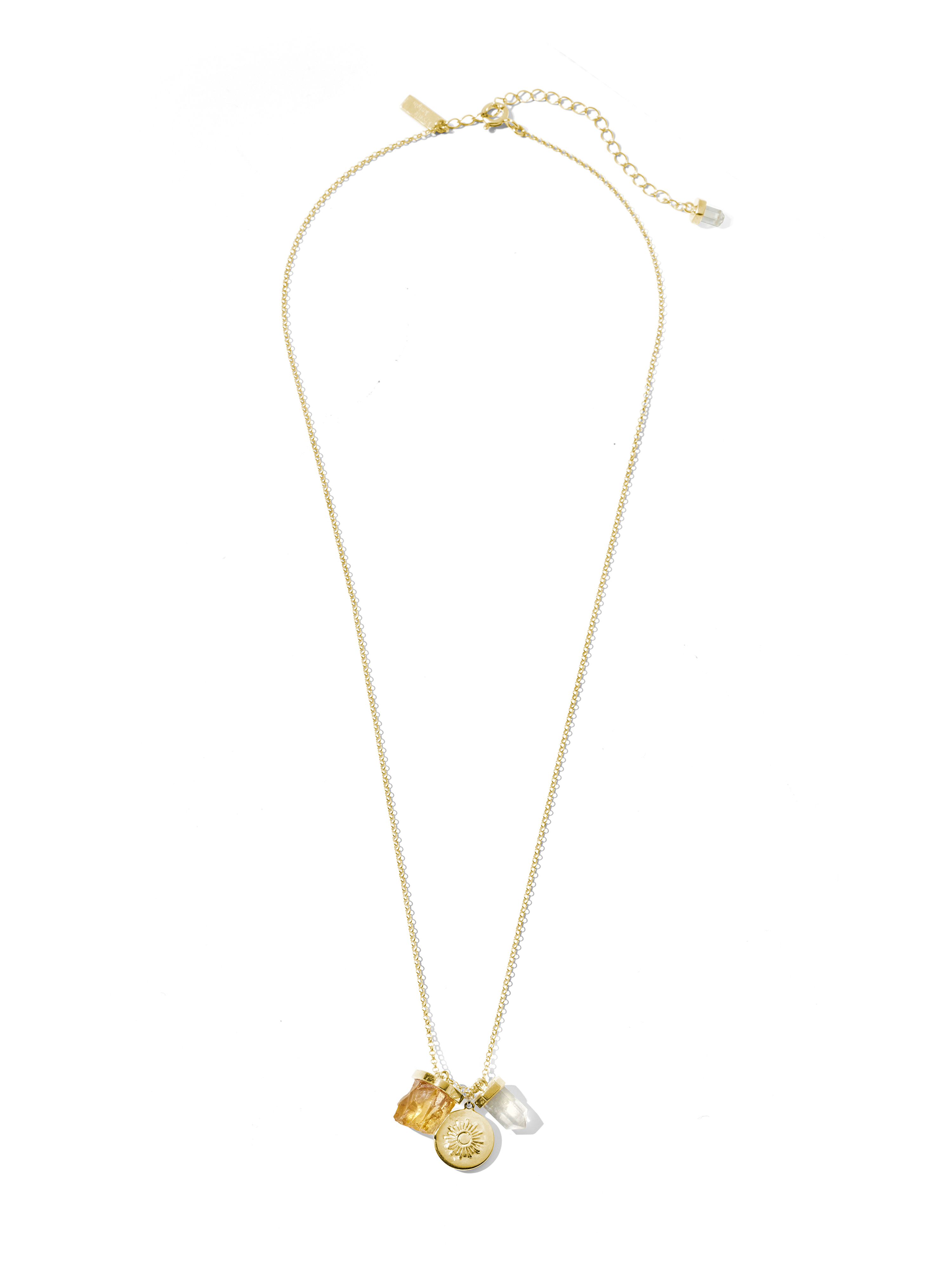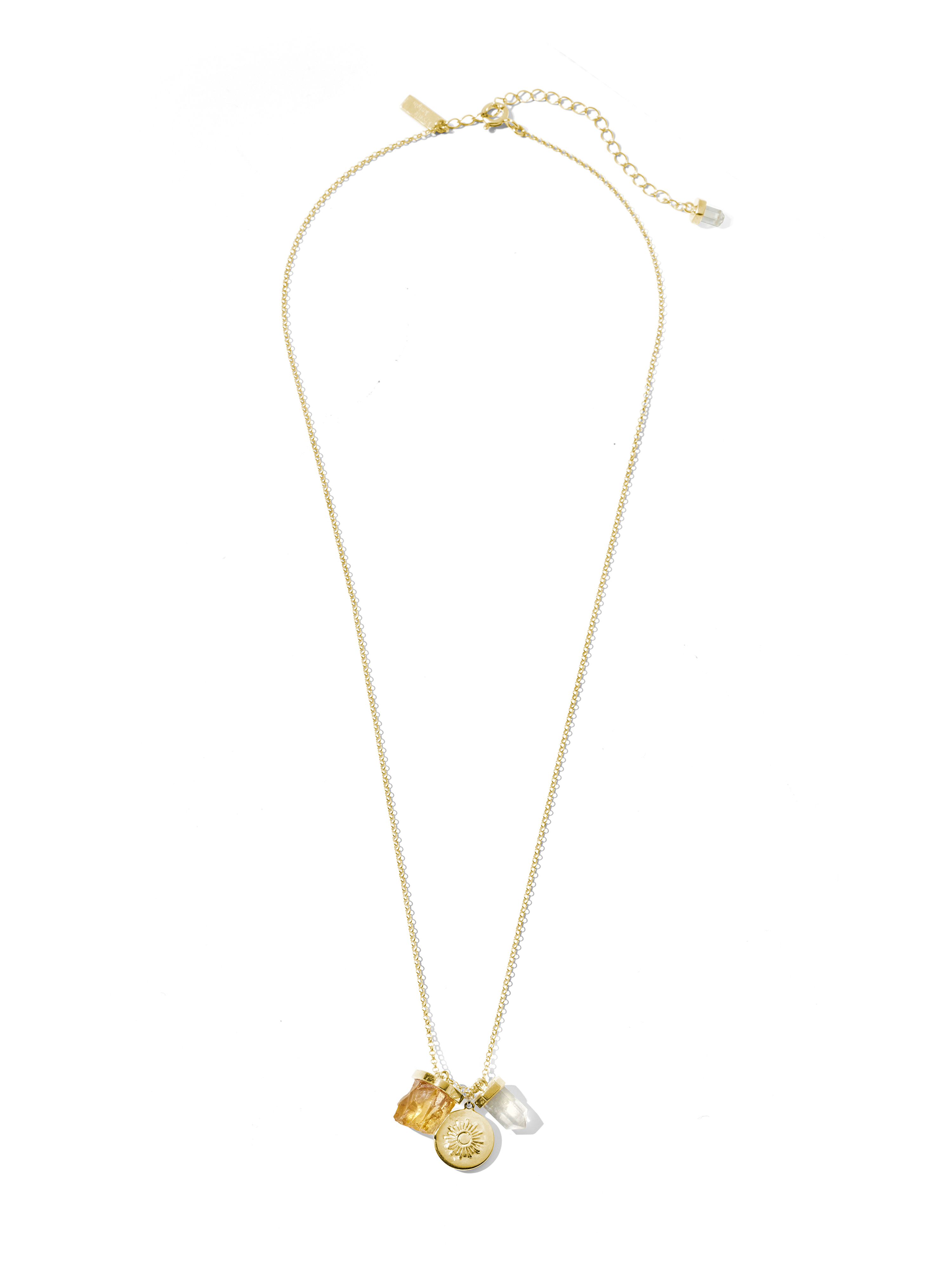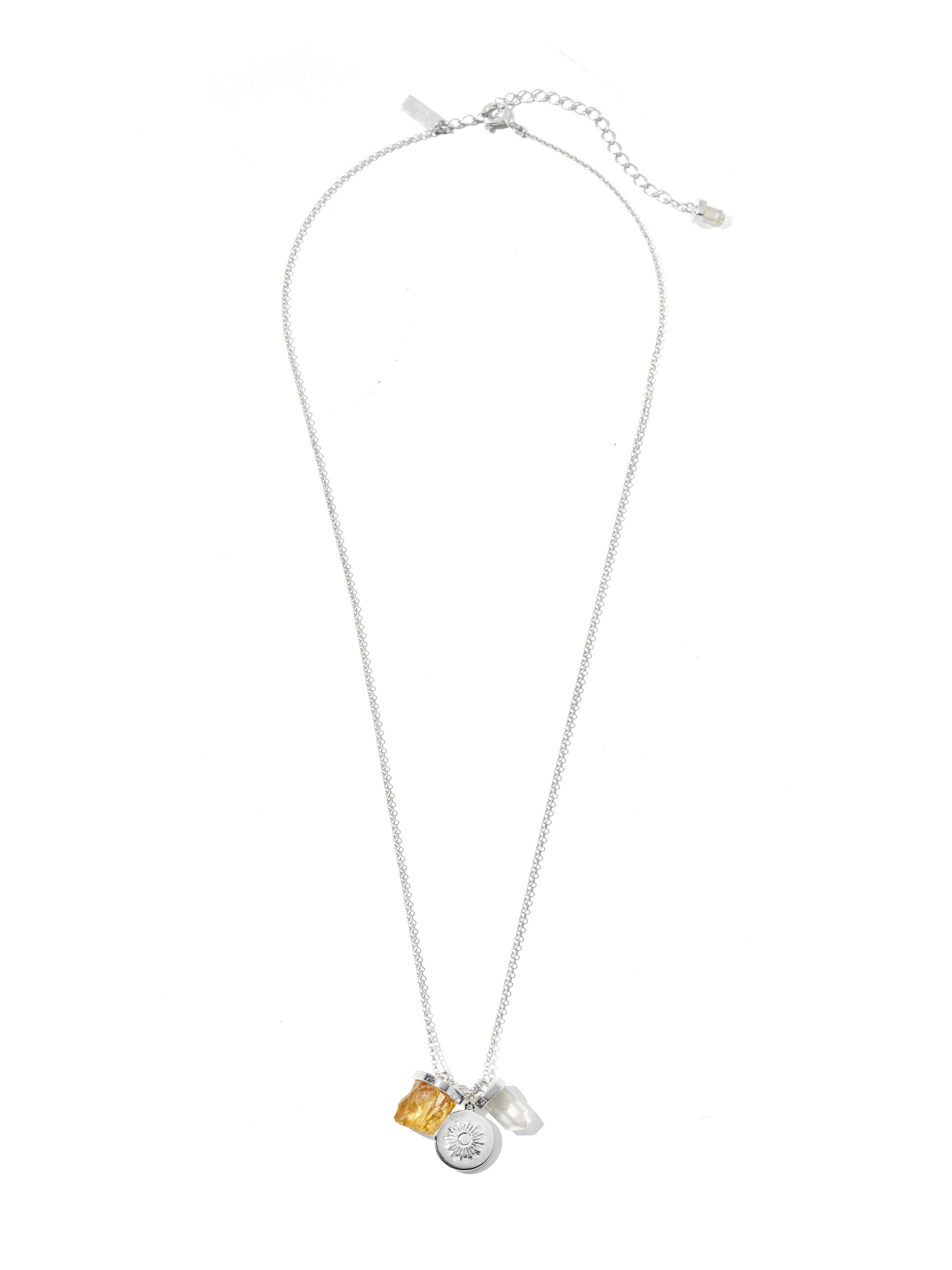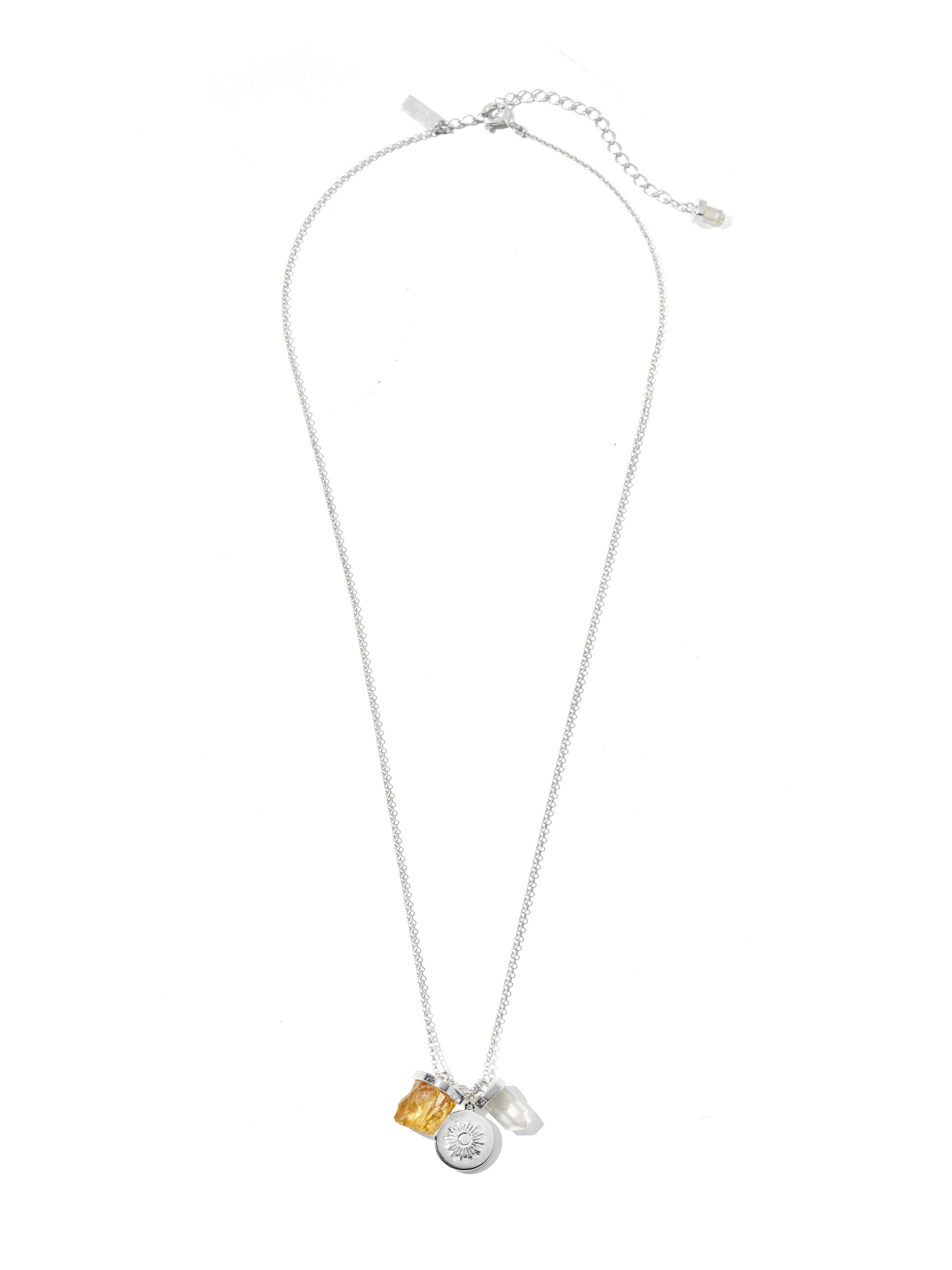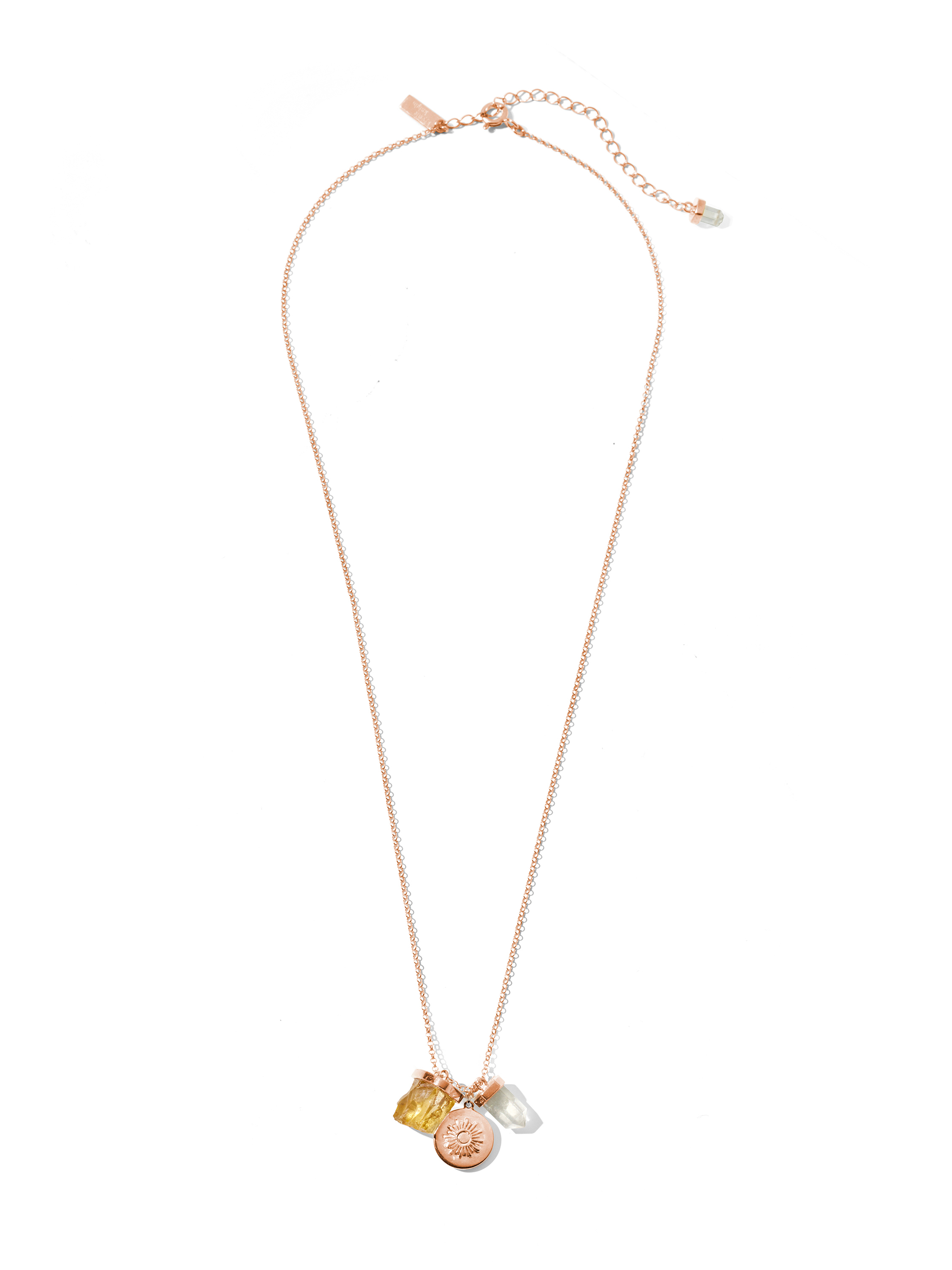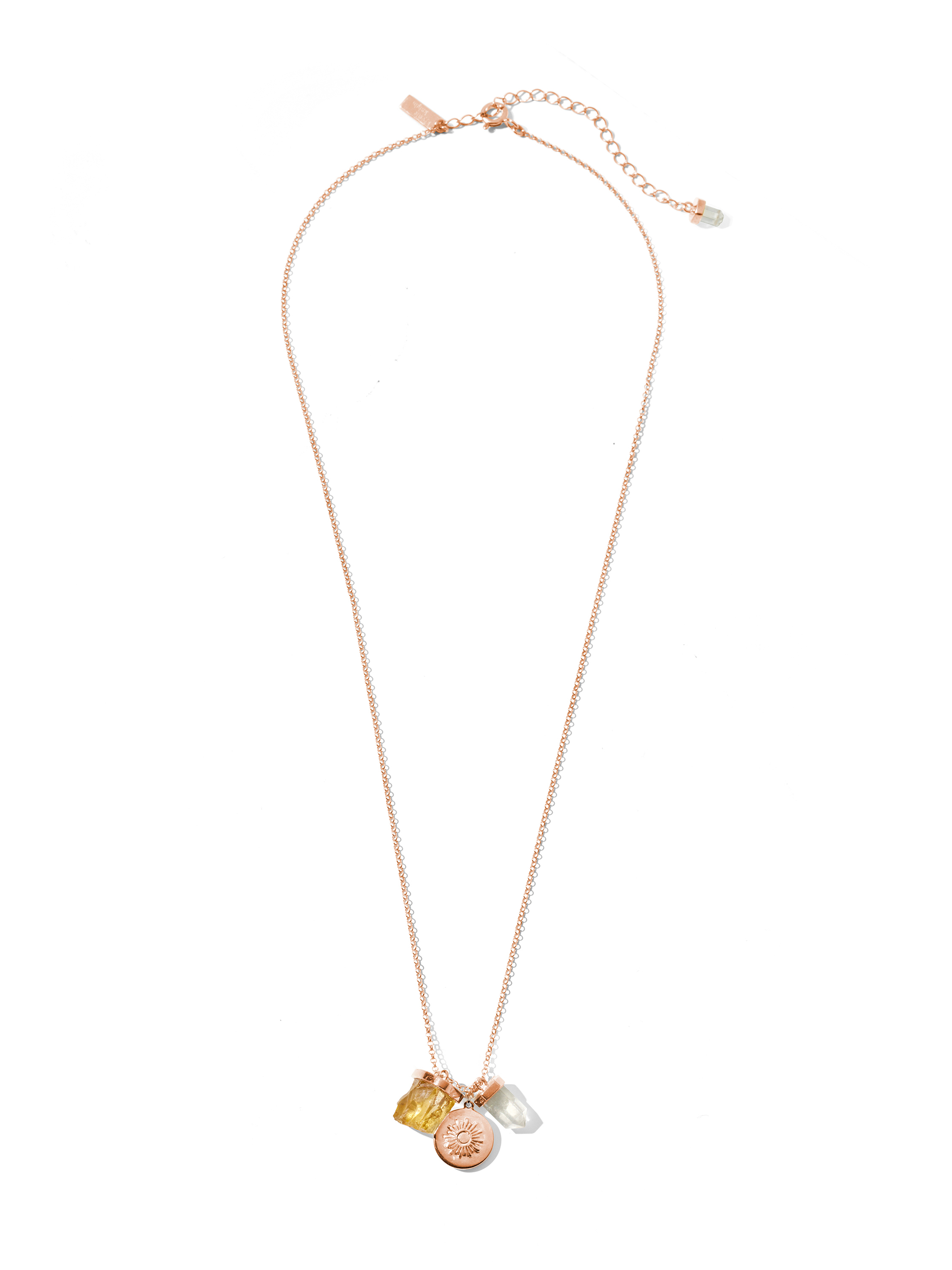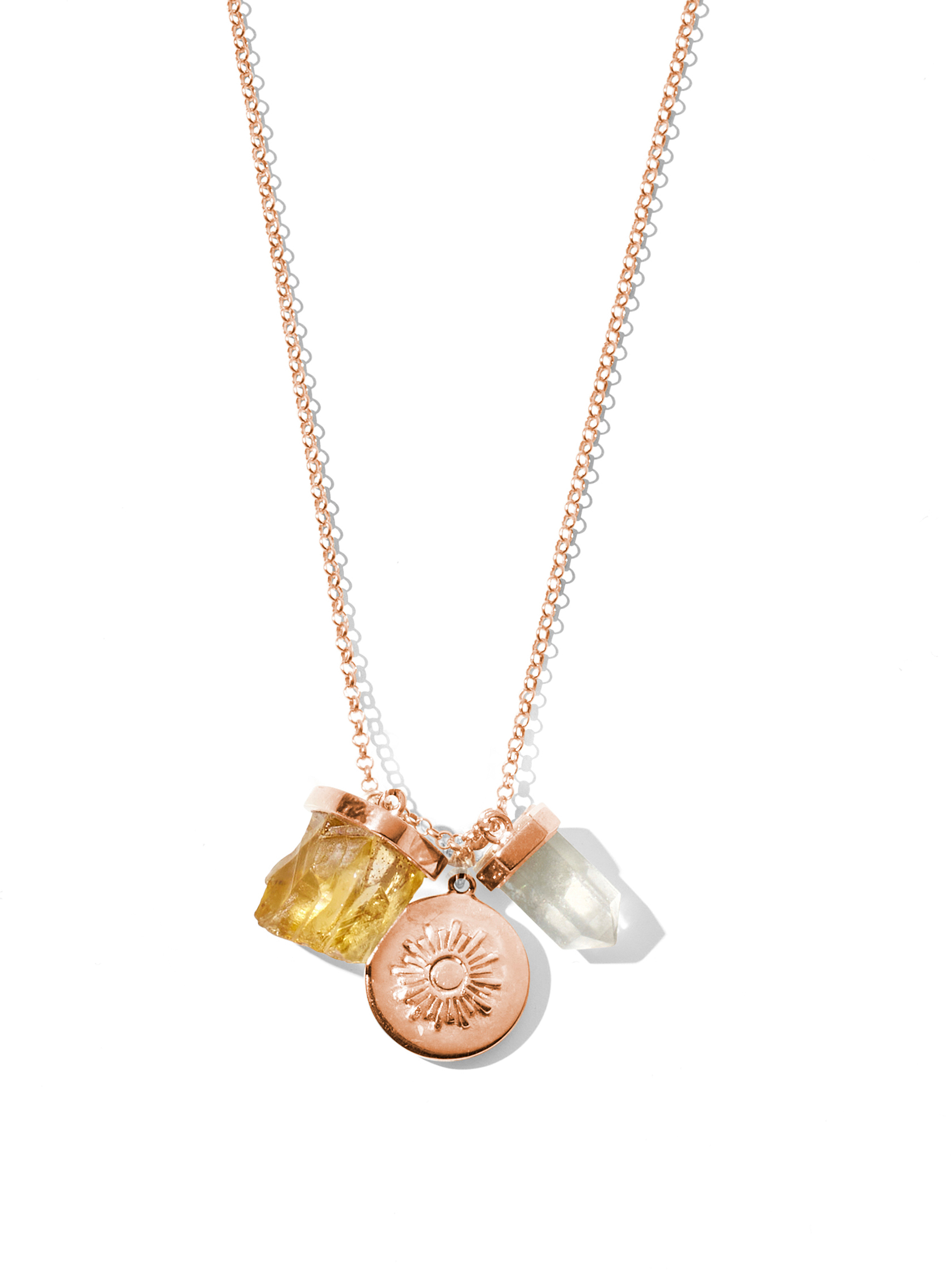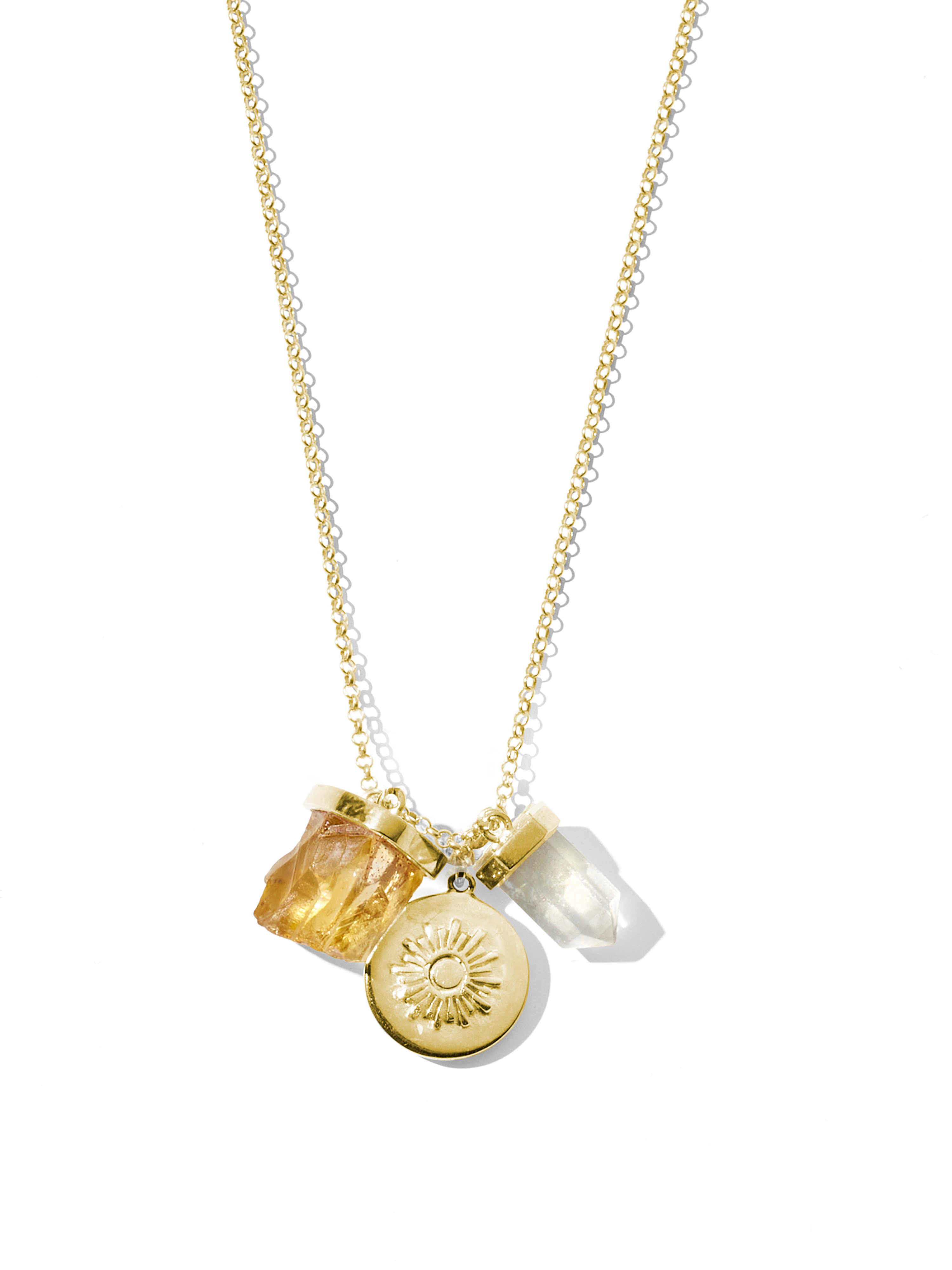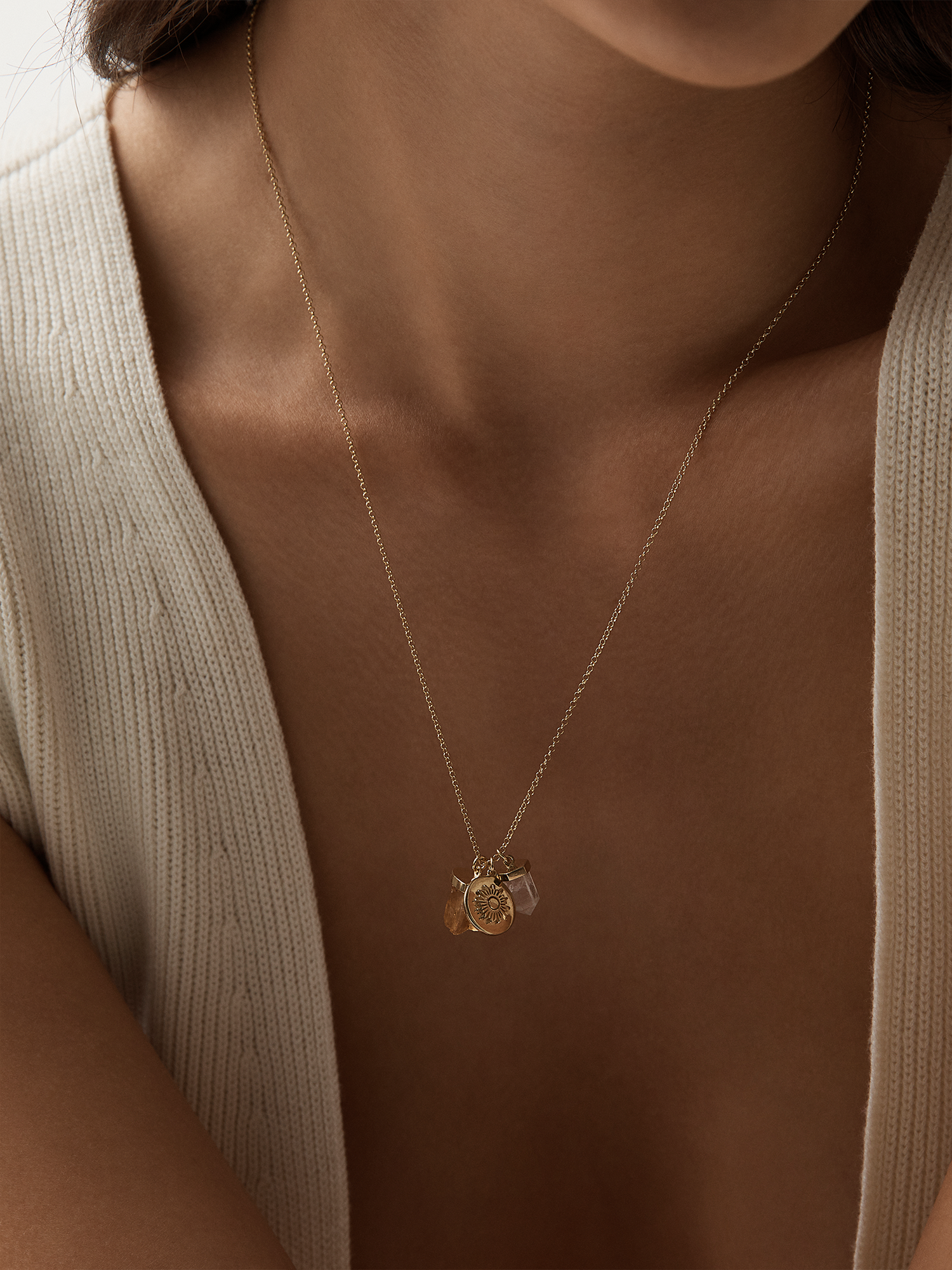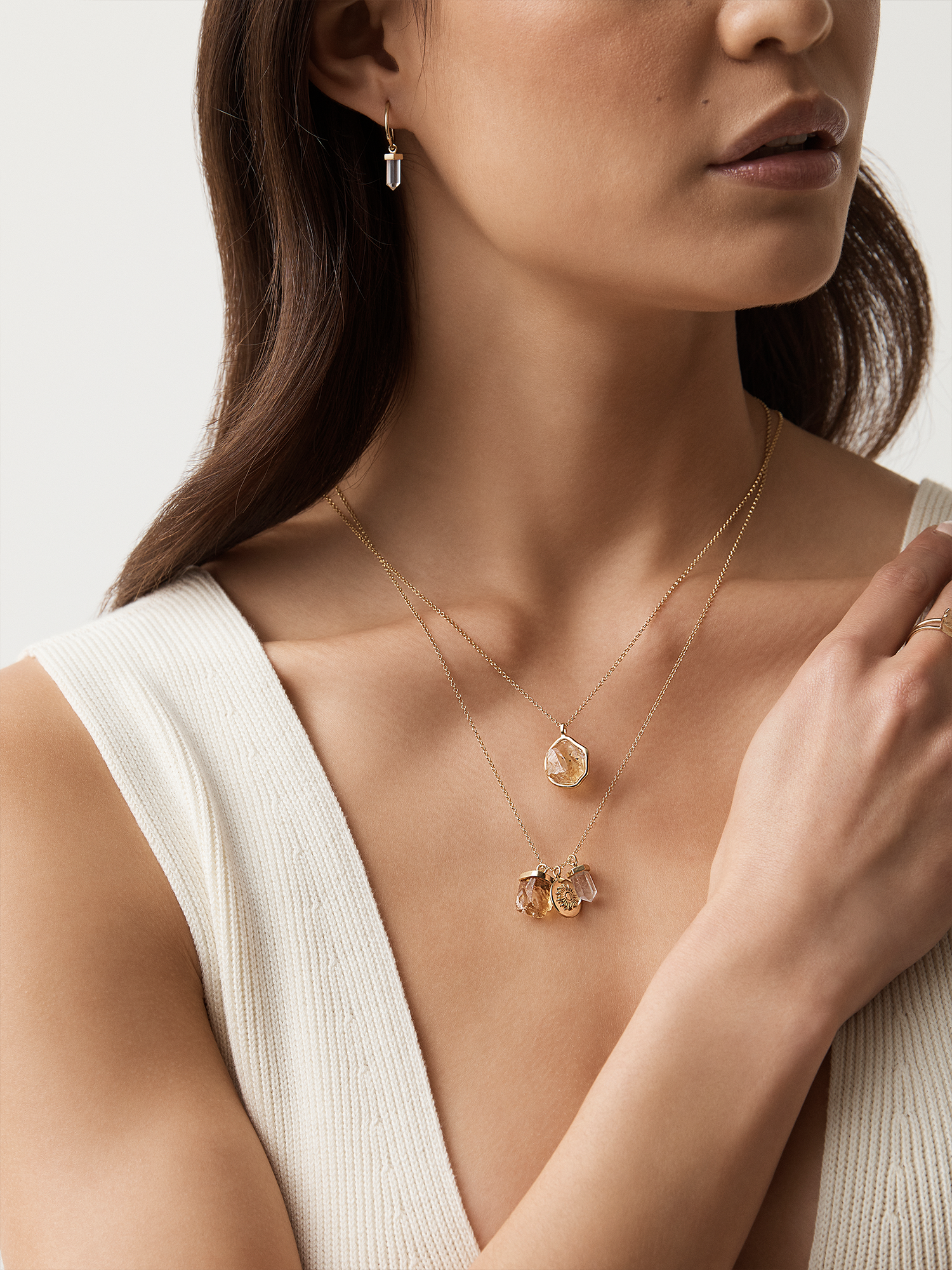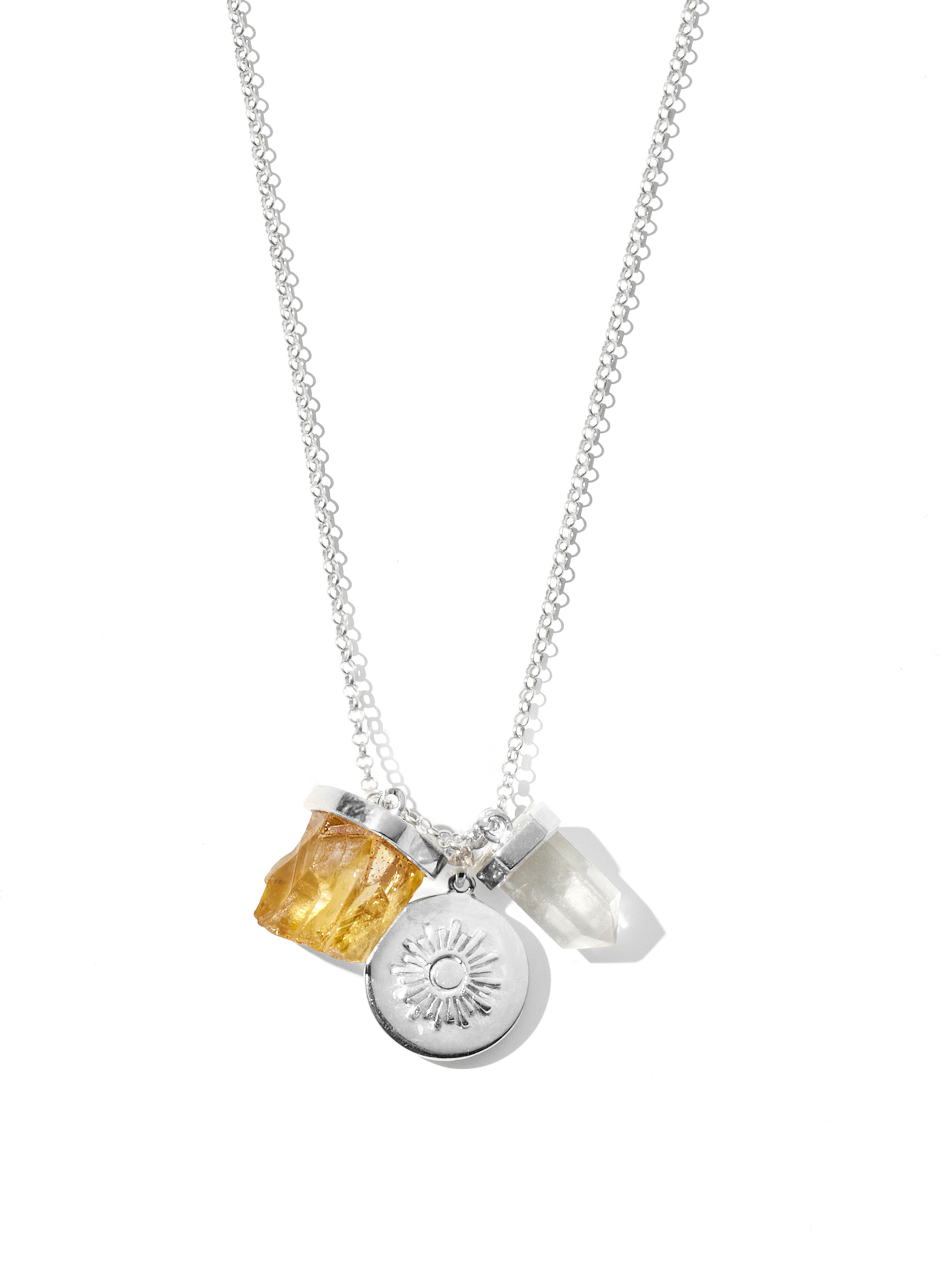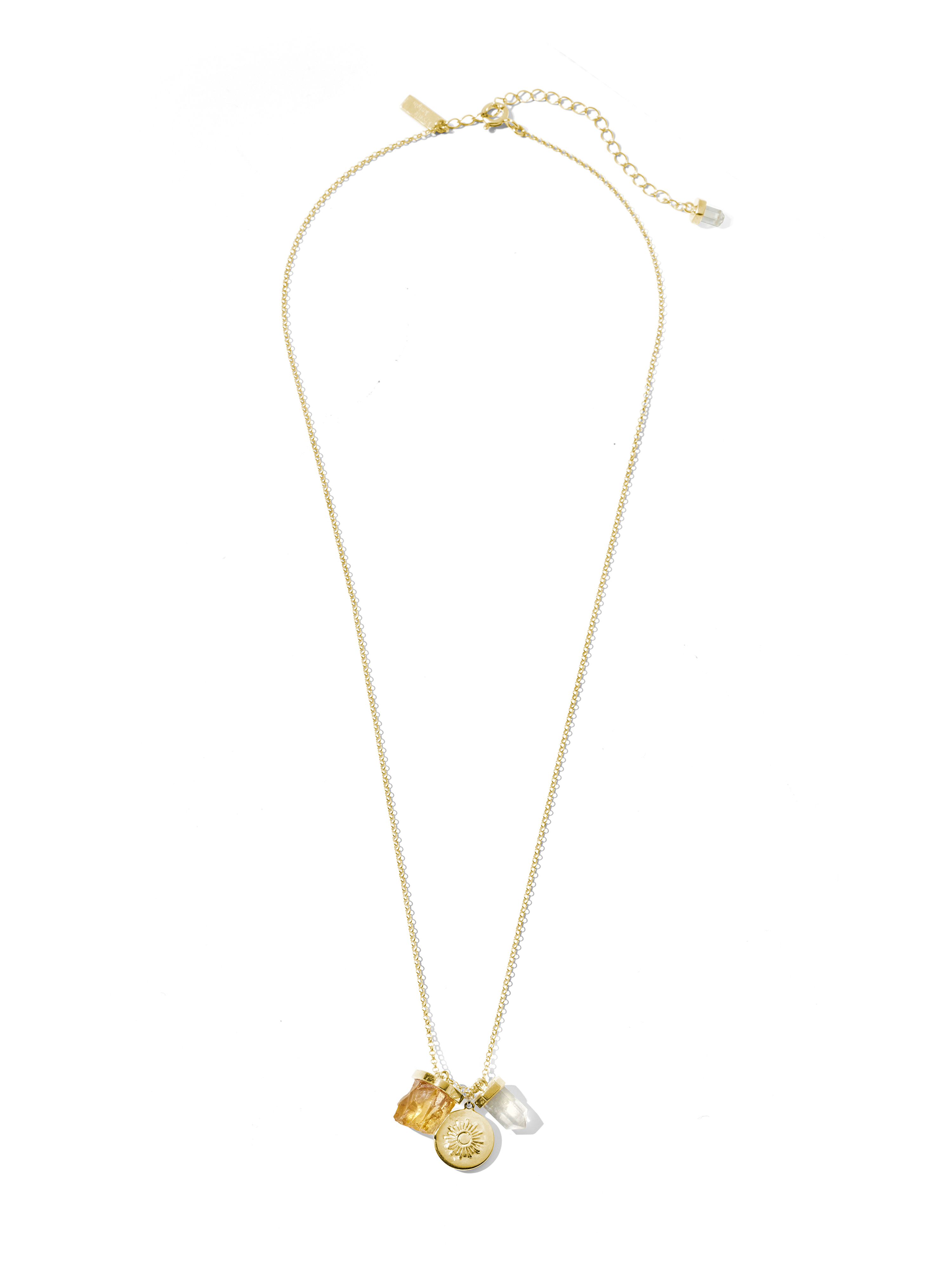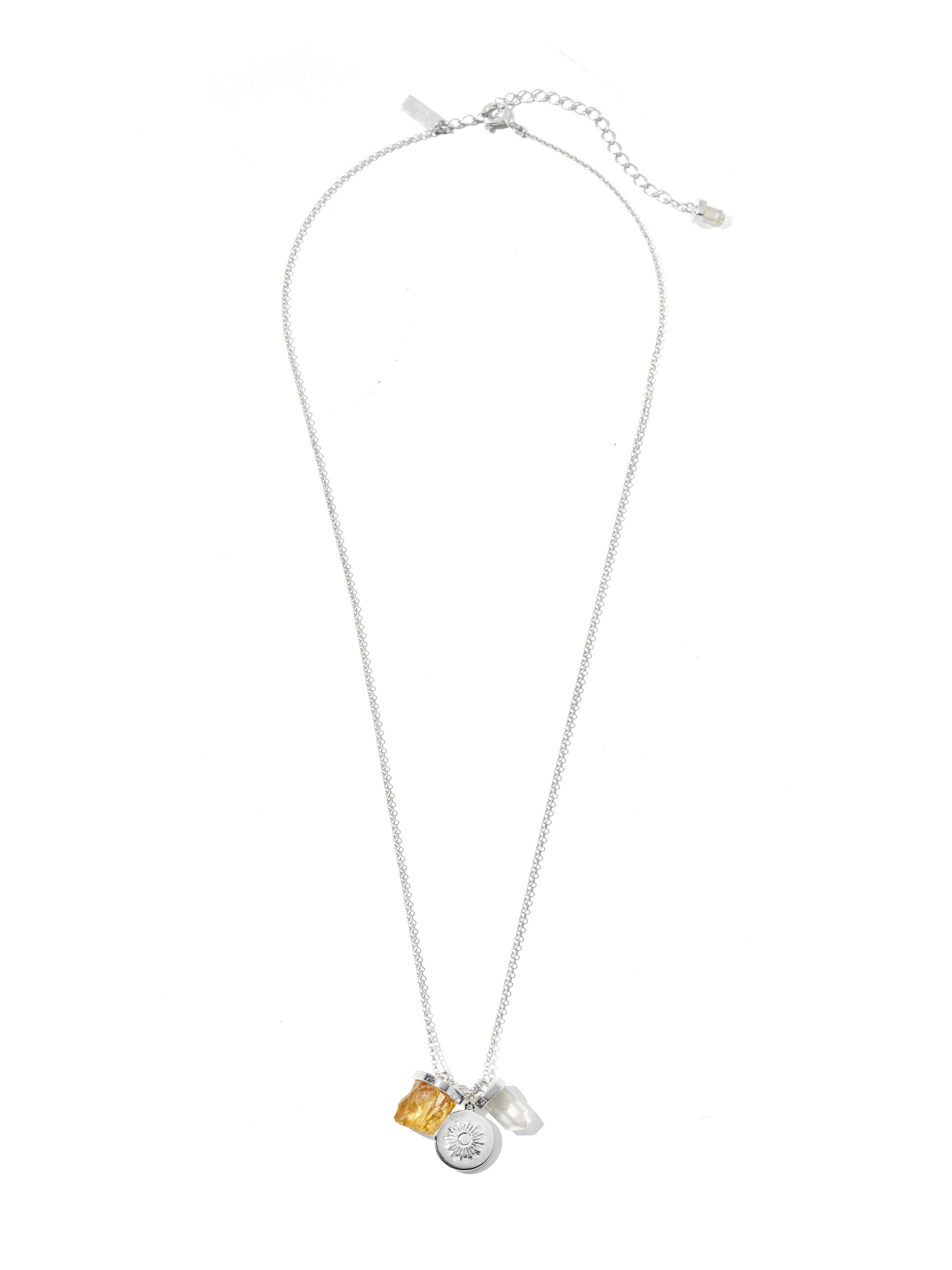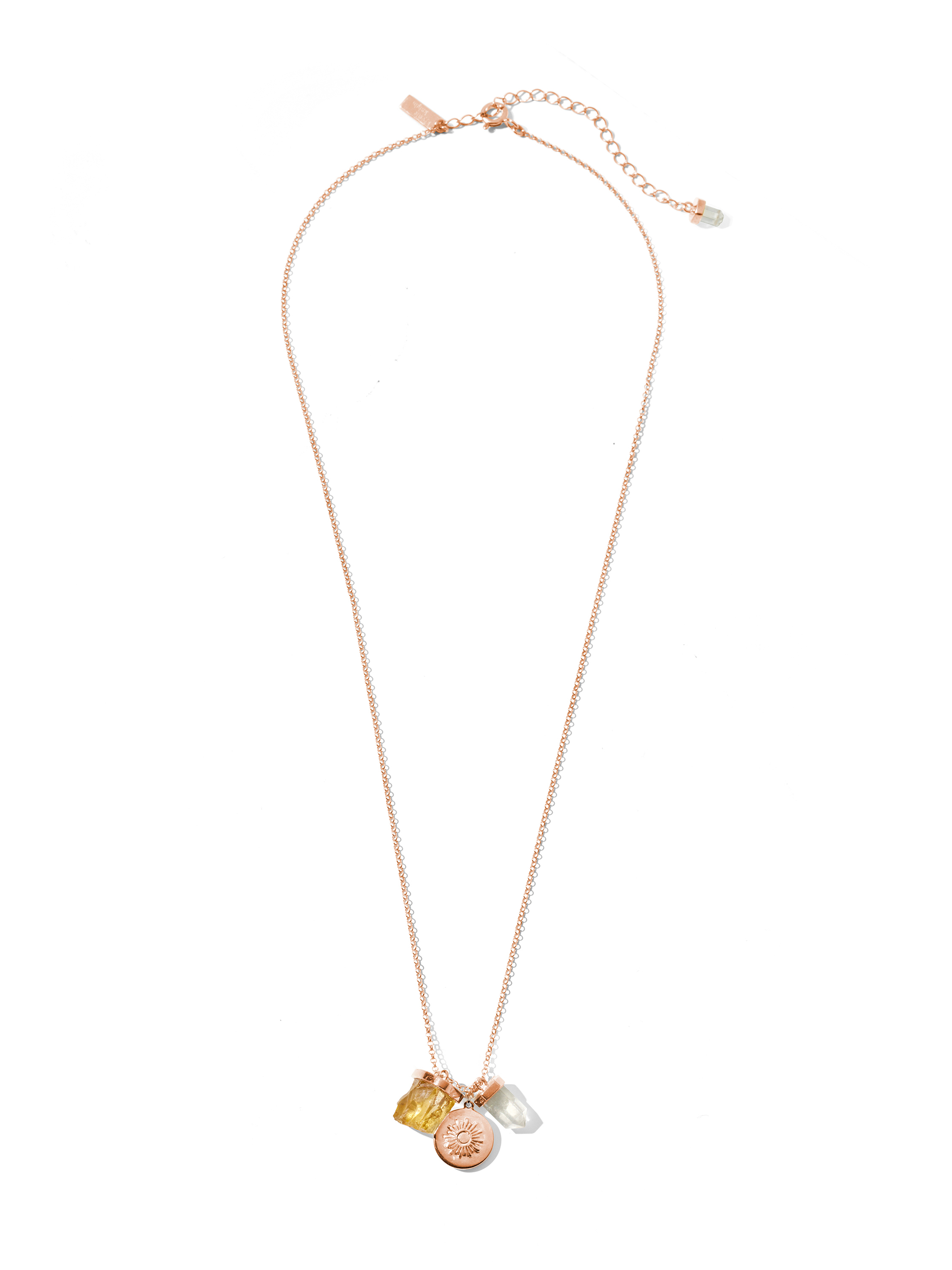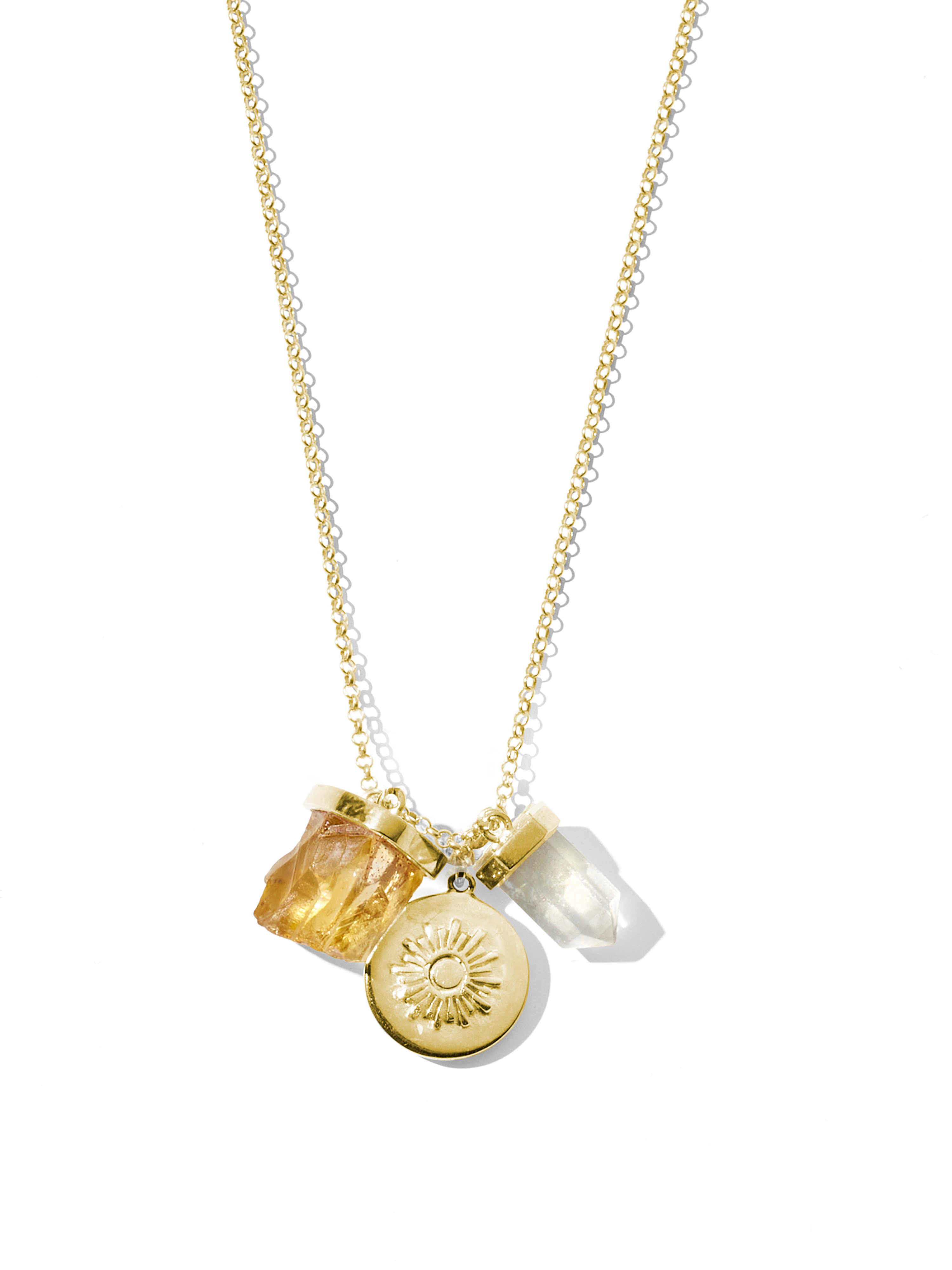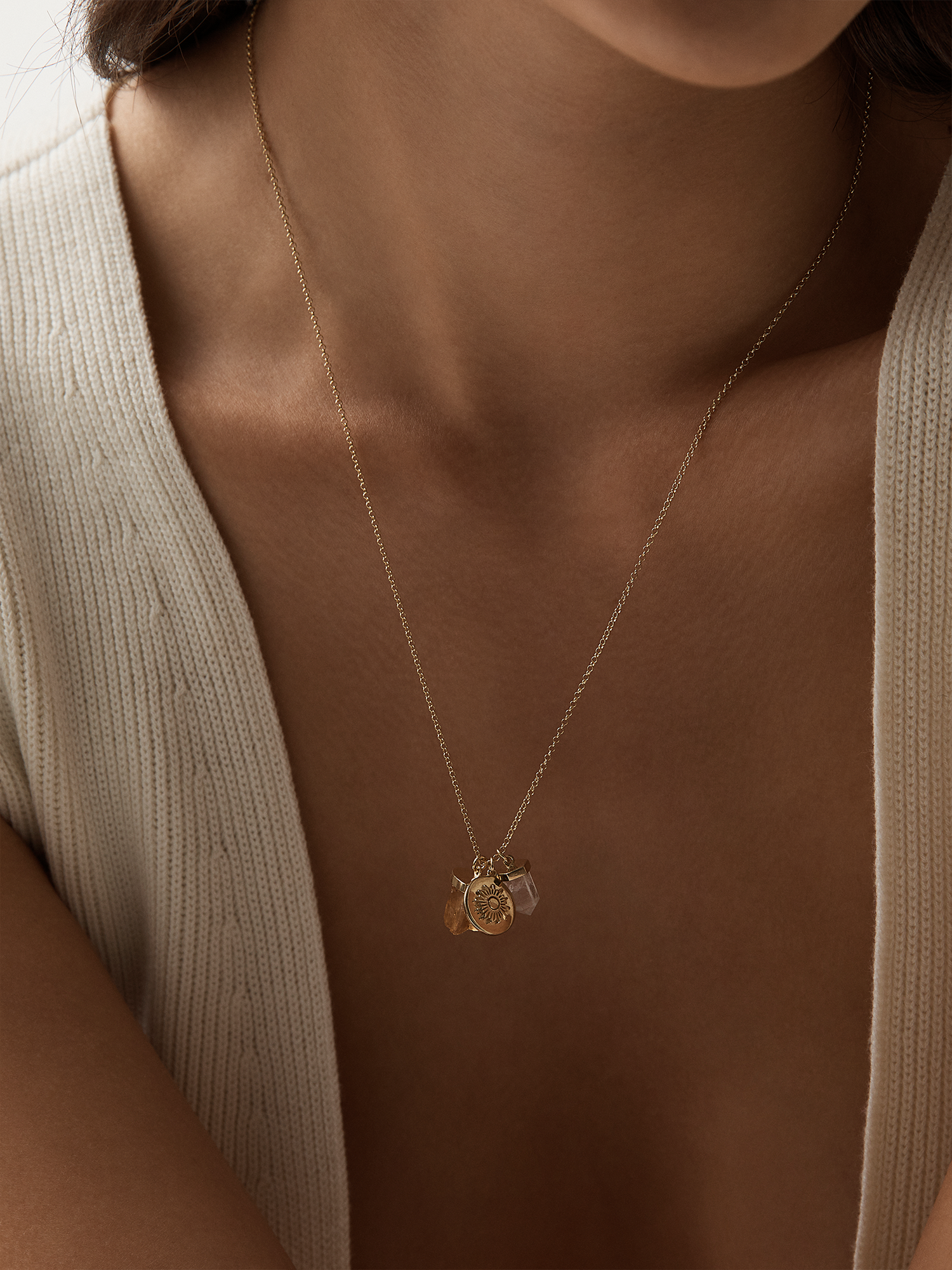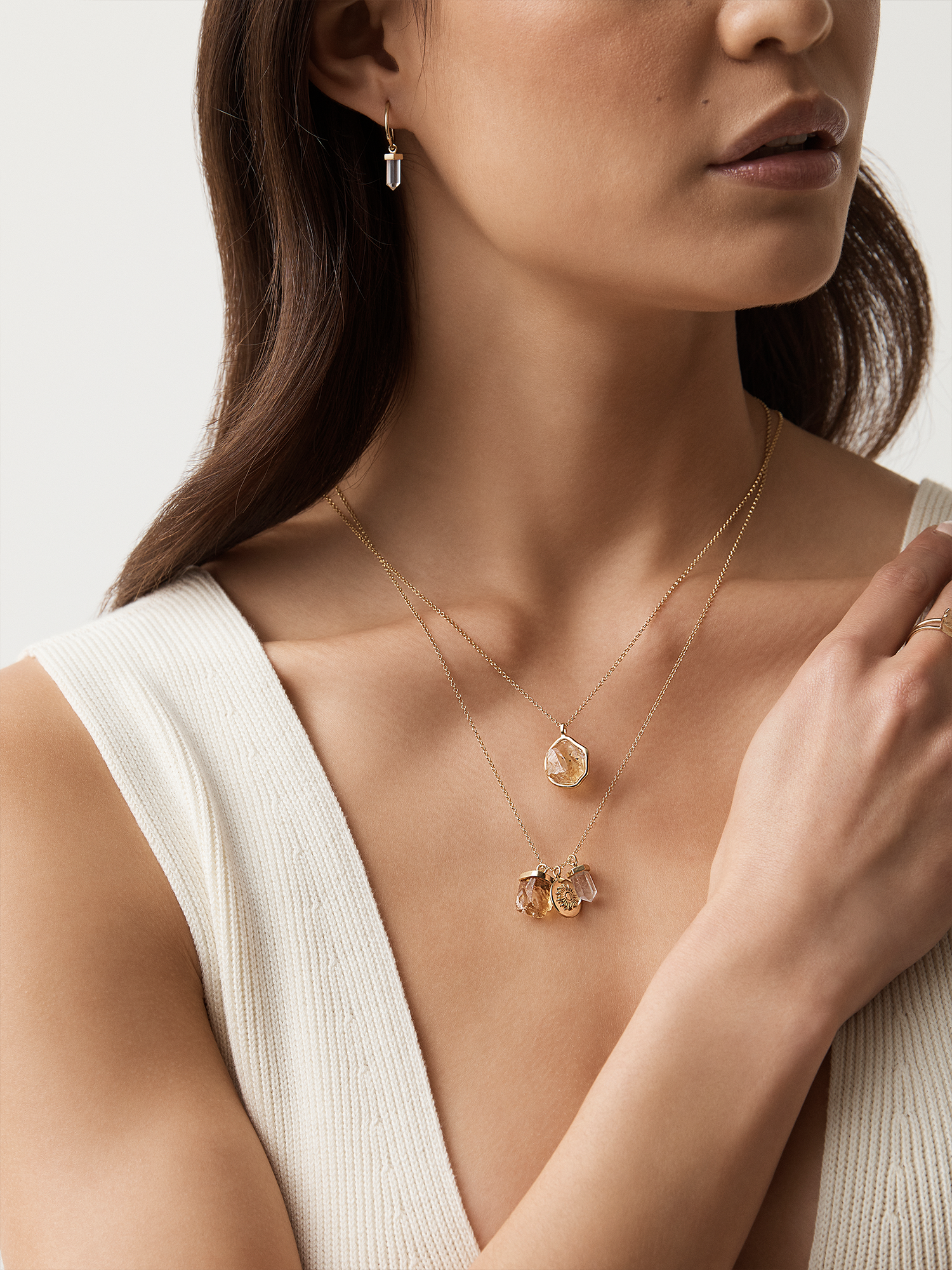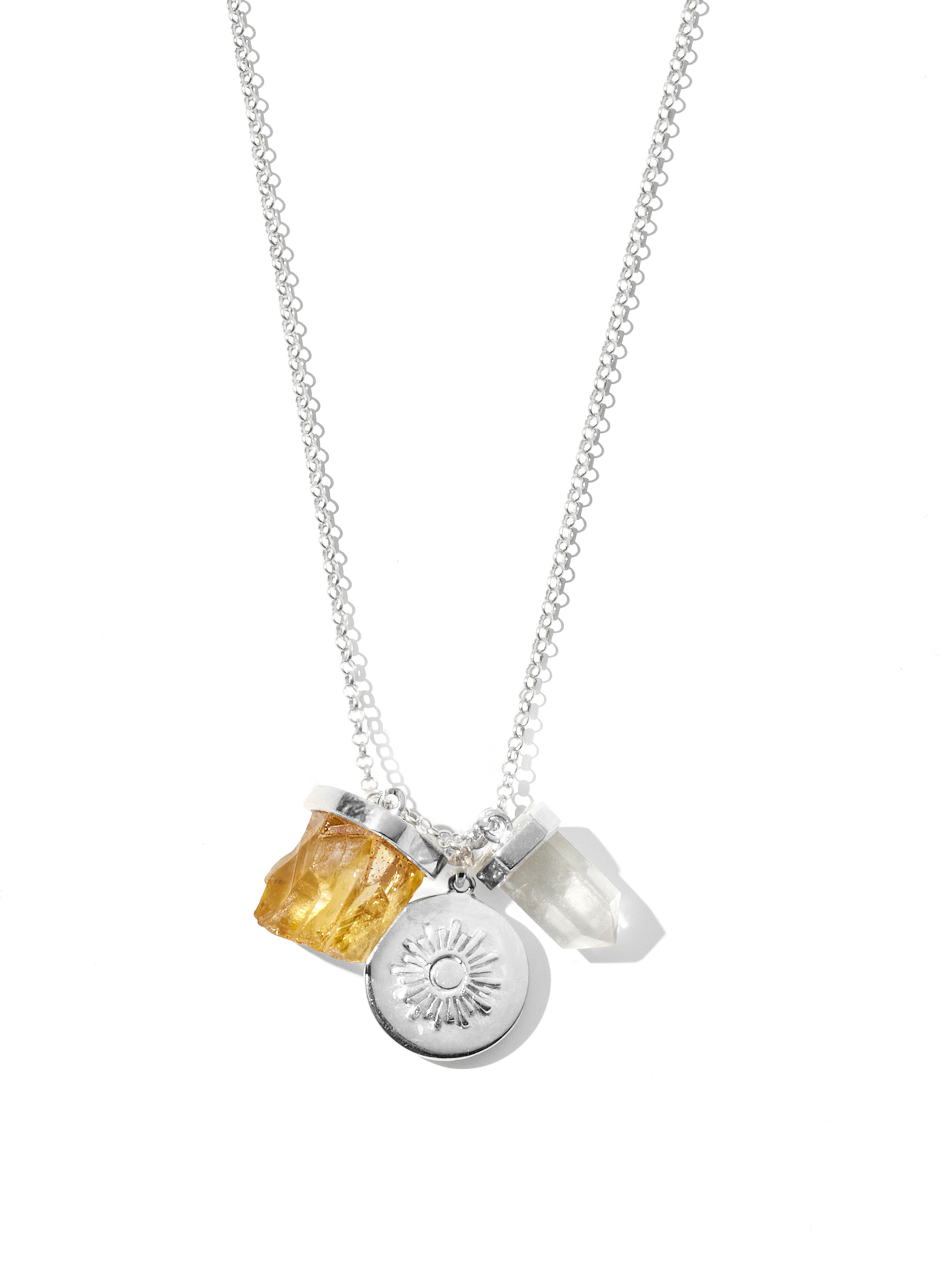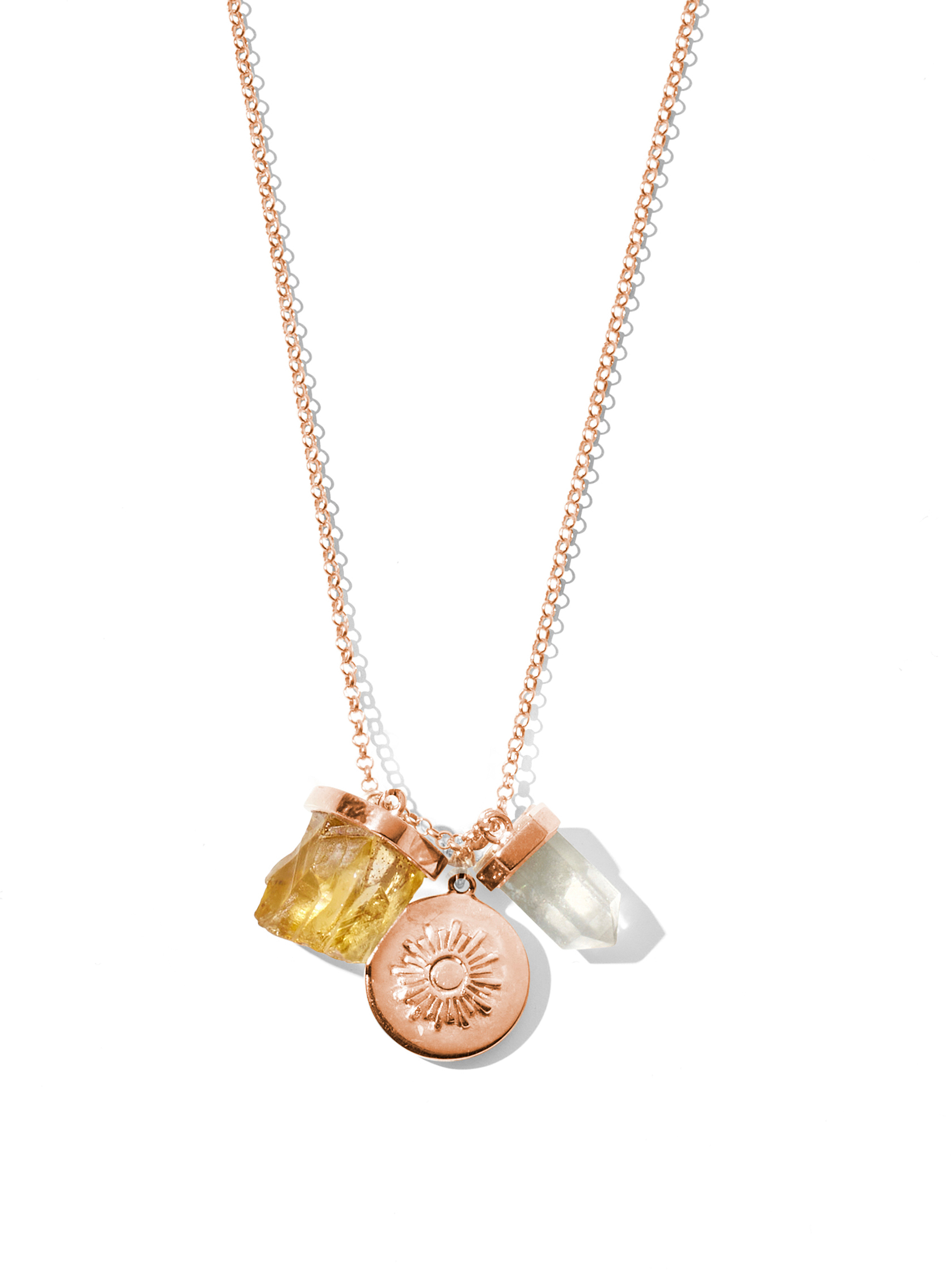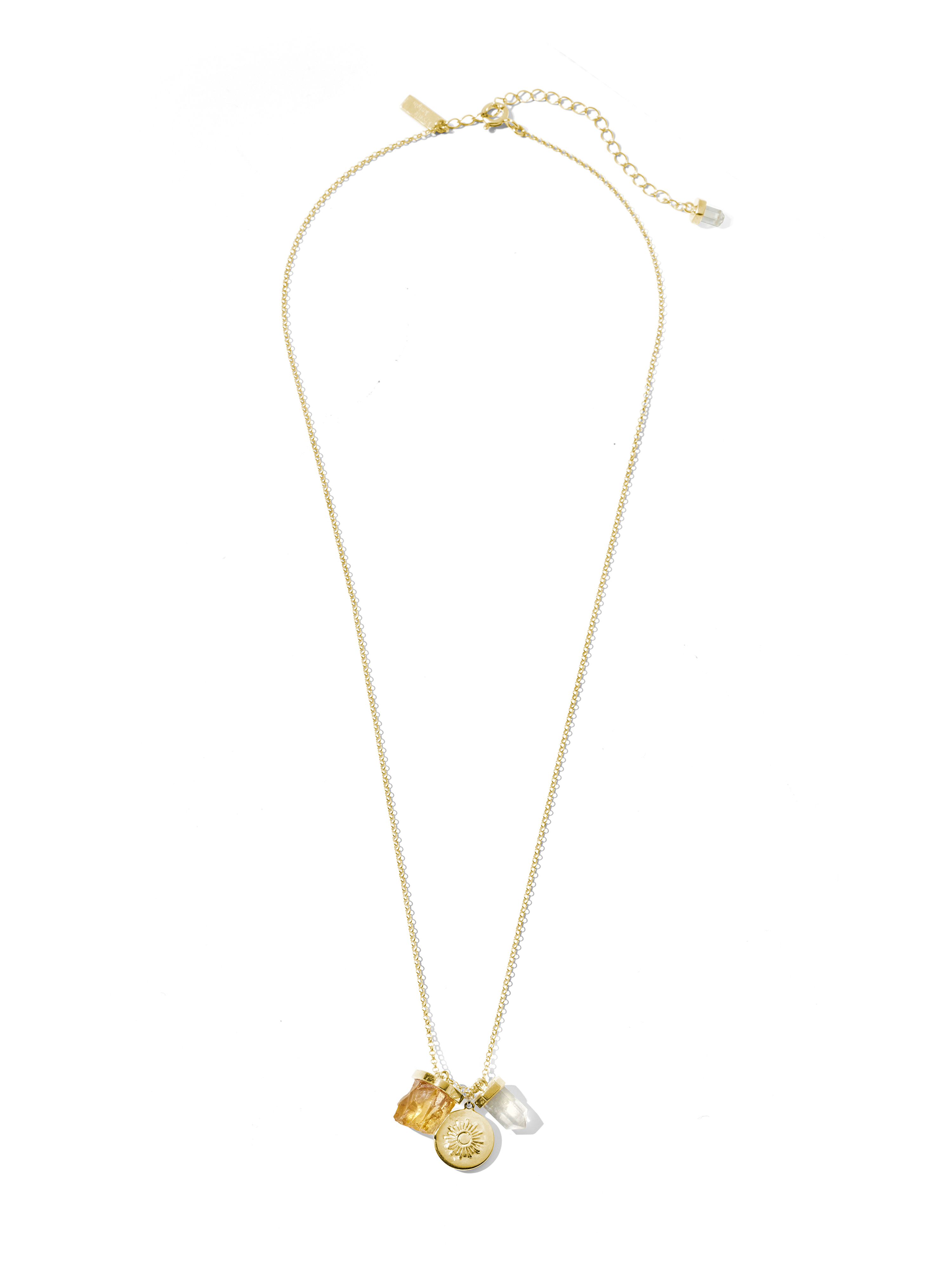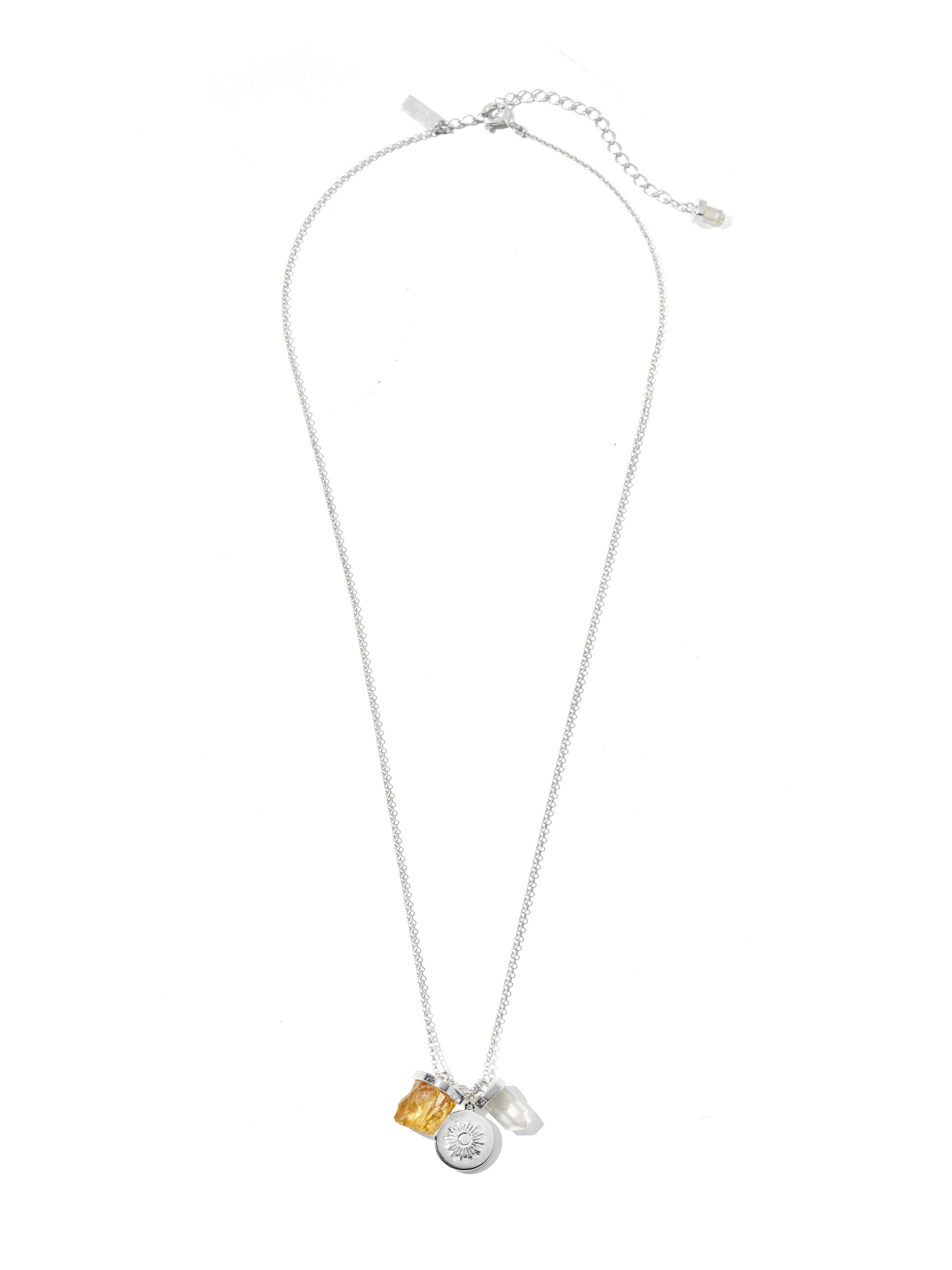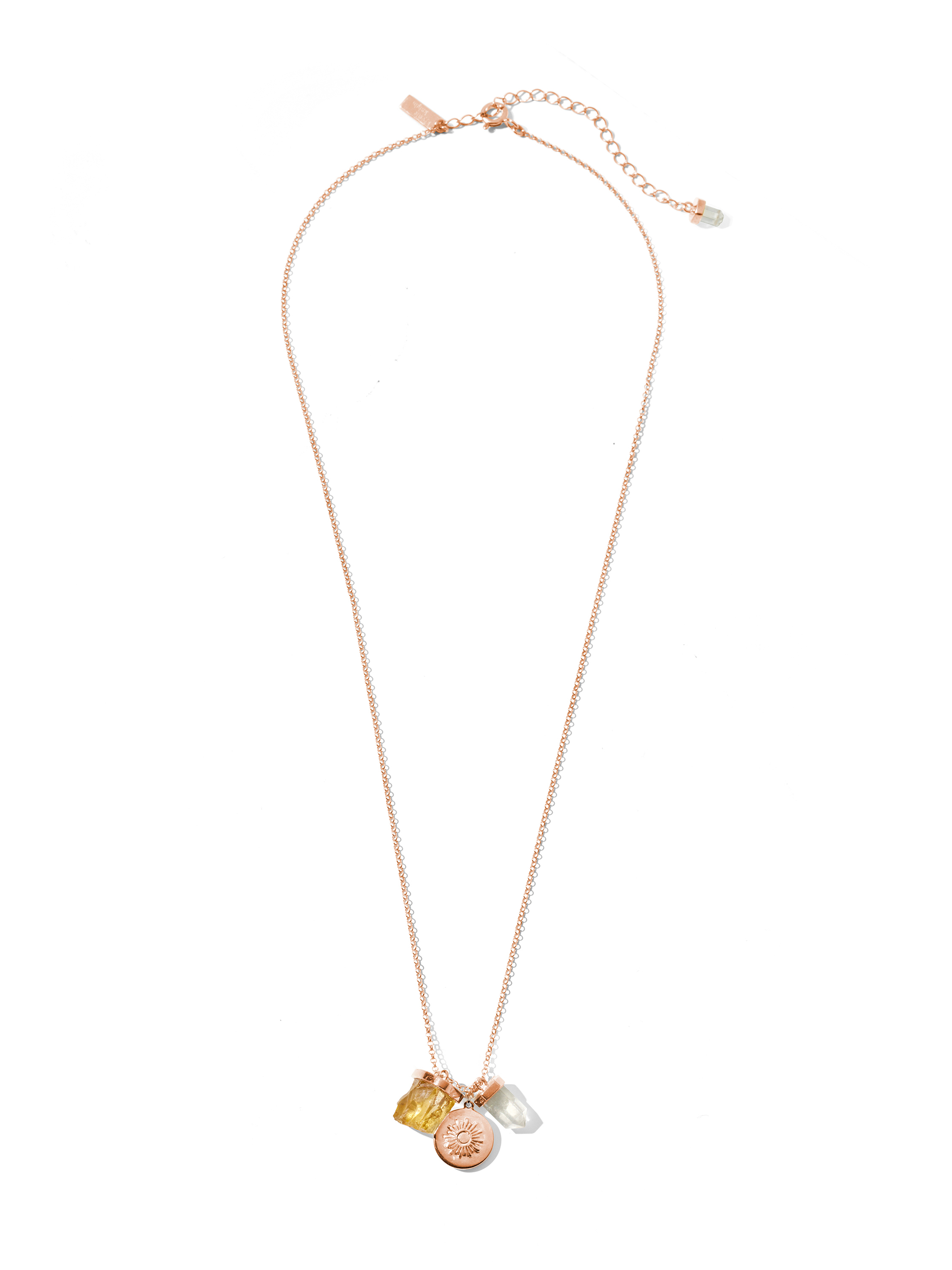 prosperity necklace | citrine, clear quartz + sun
order before 12pm AEST on weekdays, for same day dispatch*
The magic number three creates perfect harmony in this necklace, promoting beauty, new life + compassion.
The Prosperity Necklace combines raw cut Citrine with a terminated Clear Quartz crystal + a sun coin pendant.
Citrine, the stone of abundance and prosperity, shines light to your day promoting happiness and providing emotional support.
Clear Quartz is known as the master healer, cleansing and bringing balance to the wearer.
The sun coin adds extra magic to this piece, embodying providing light and inspiration.
Available in 12K Gold Plated (sterling silver), 925 Sterling Silver & 24K Rose Gold Plated (sterling silver).
please note: as our crystals are natural beauties, each crystal may vary slightly in size & clarity.

Chain 47cm + 7cm adjustable chain
Citrine 1.5cm x 1cm (approx. raw cut stone, each piece will vary)
Clear Quartz 1cm x .5cm
Sun 1cm
Free express shipping for orders over $199 (AUSTRALIA ONLY) learn more
View our returns policy.
Afterpay, Sezzle, Laybuy, ZIP available for purchases $50 AUD or more.