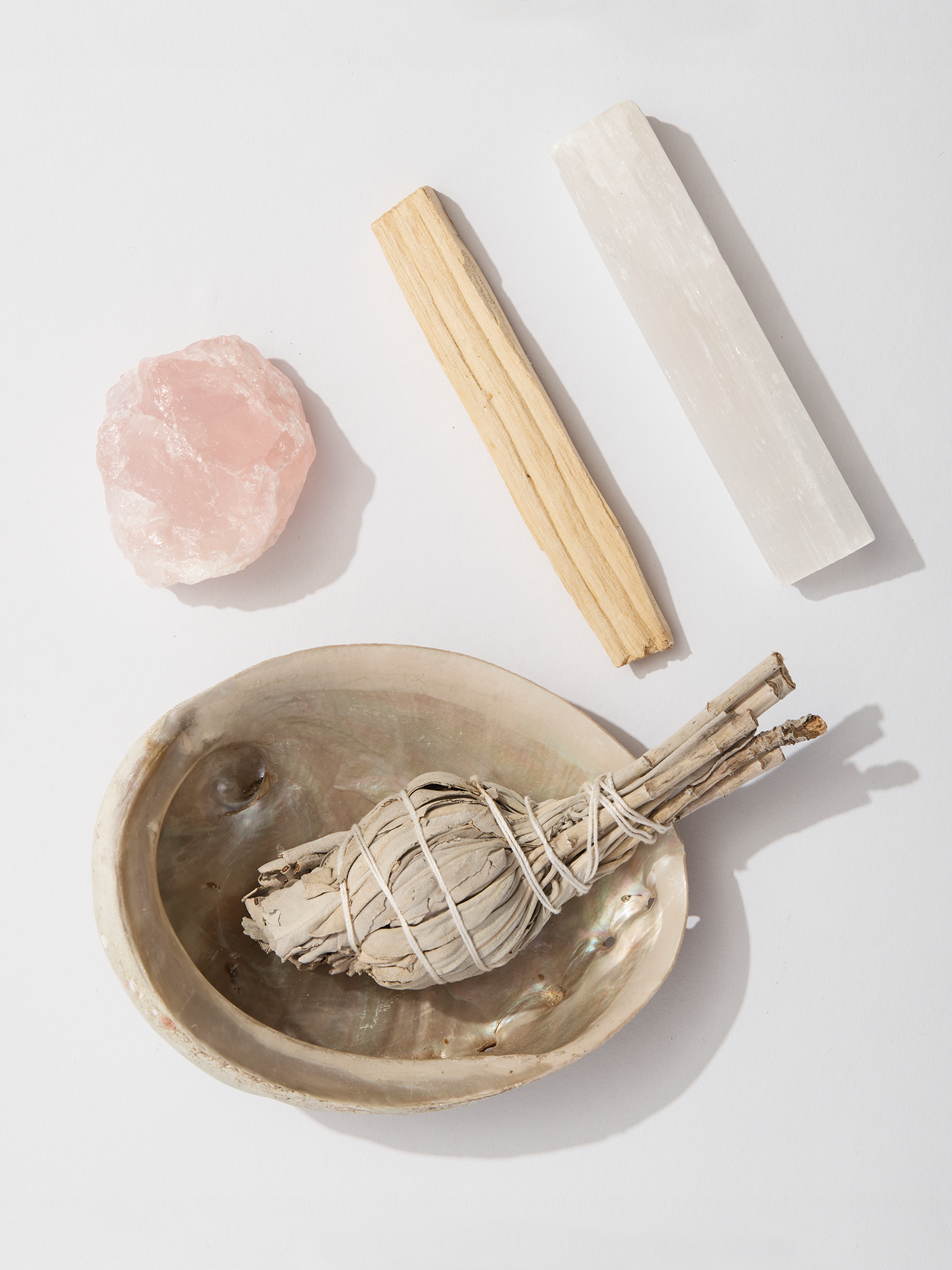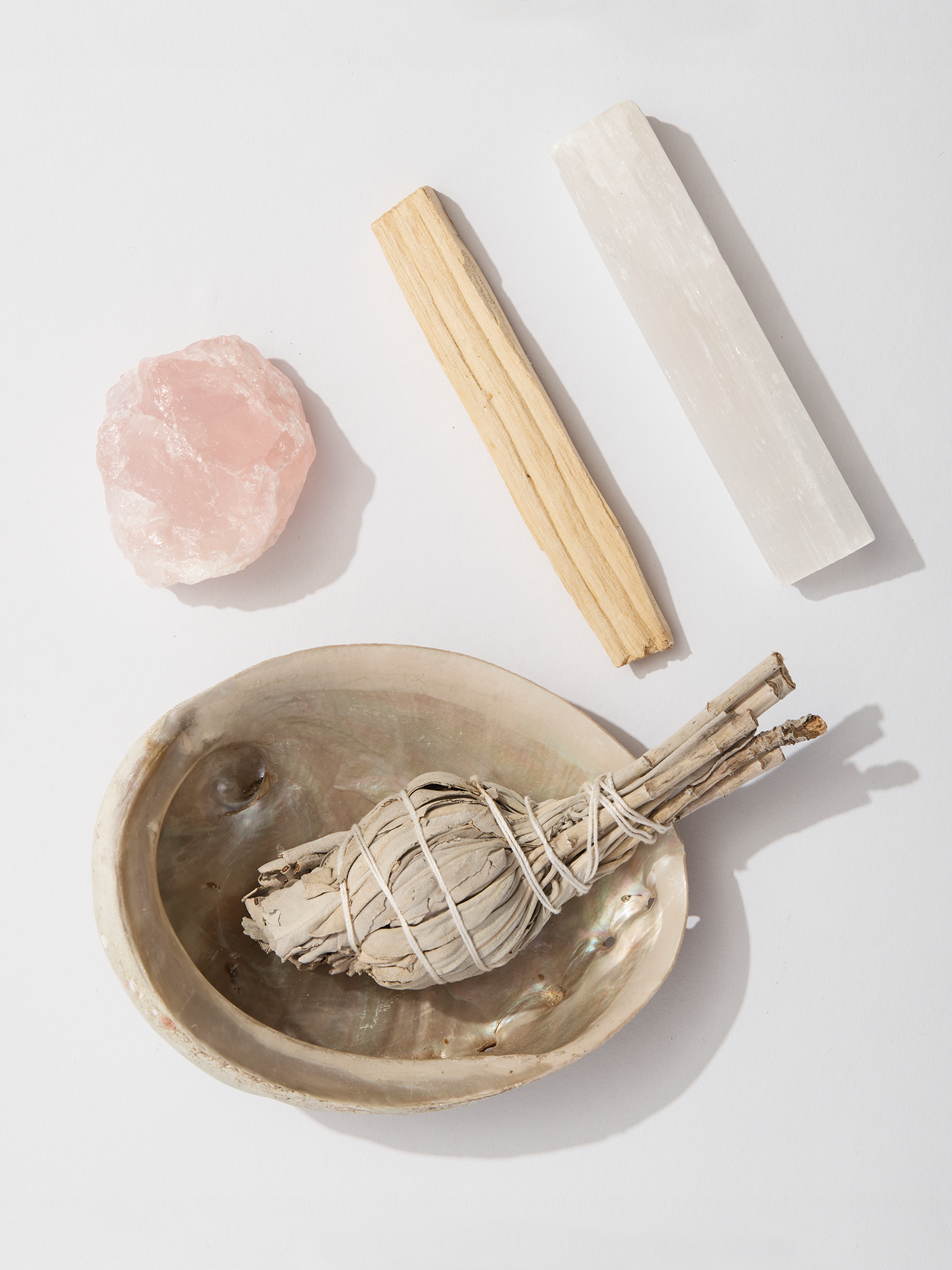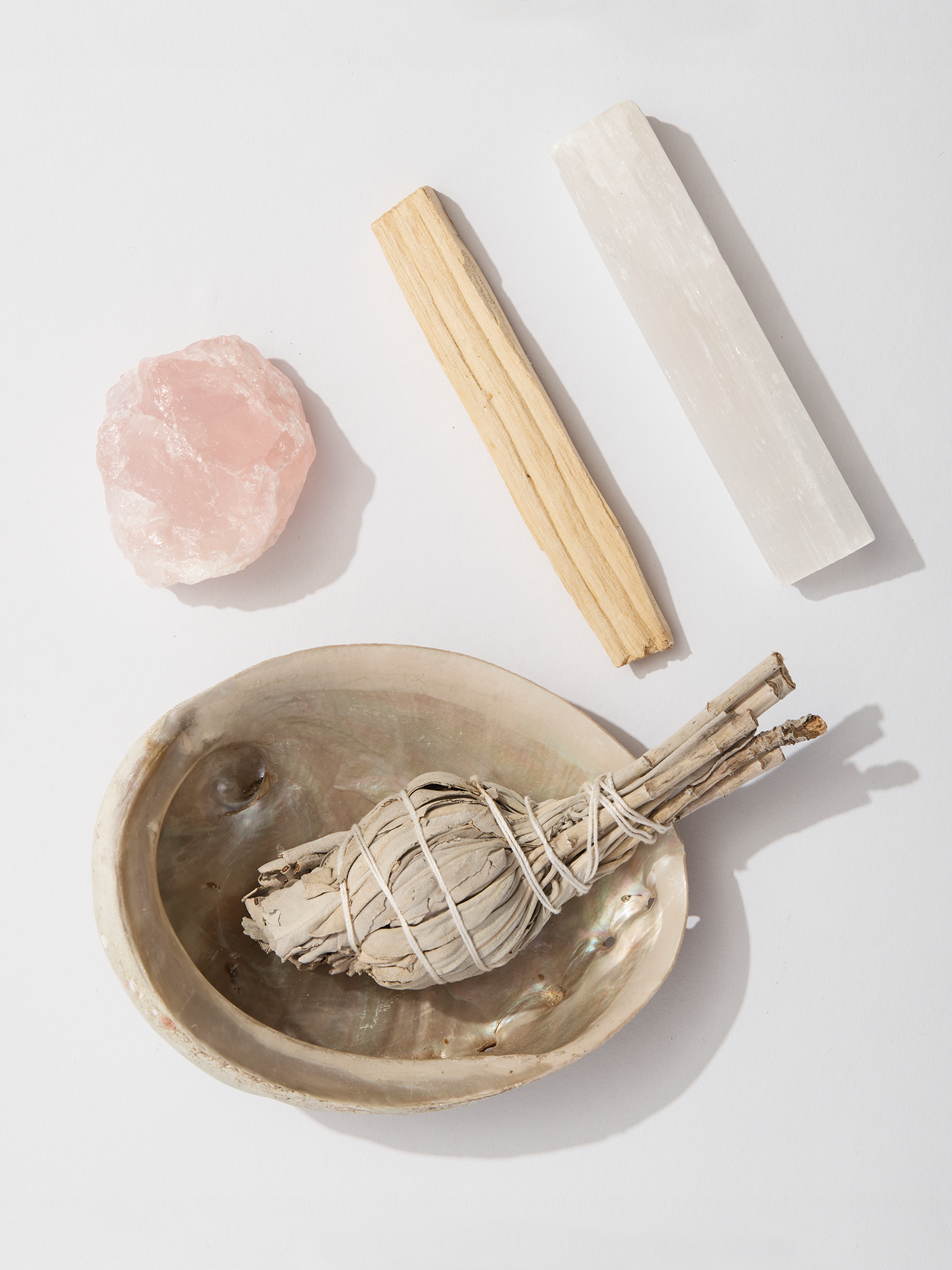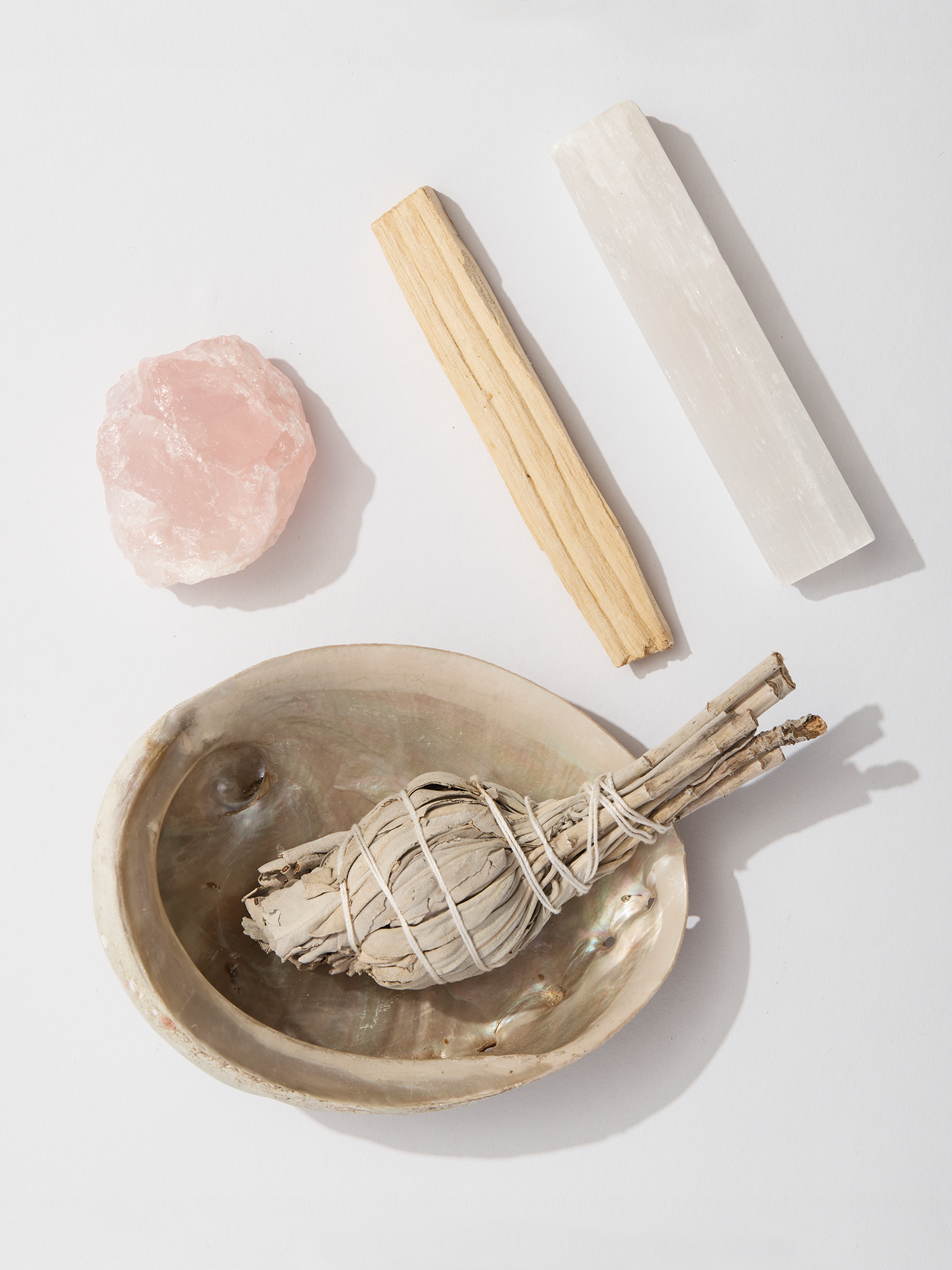 love smudge kit
order before 12pm AEST on weekdays, for same day dispatch*
This magical little kit promotes unconditional love, forgiveness, infinite peace and compassion.
 Rose Quartz brings an inner healing, enhancing self - love, self trust, self worth and self - confidence. It purifies and opens up the heart allowing us to express our emotions.
It can be used to attract love into your life and maintain a happy loving relationship.
Selenite brings clarity & positivity, while raising ones vibrations & psychic ability.

Simply light the sage bundle or palo santo stick and remove all negative vibes from your home and life.
Please note that each kit, the crystals & shell will be vary slightly as they are natural beauties. The kits include a Rose Quartz, Selenite Wand, an Abalone Shell, Palo Santo Stick + a sage bundle. It is packaged into a little cotton bag with instructions.
Free express shipping for orders over $199 (AUSTRALIA ONLY) learn more
View our returns policy.
Afterpay, Sezzle, Laybuy, ZIP available for purchases $50 AUD or more.