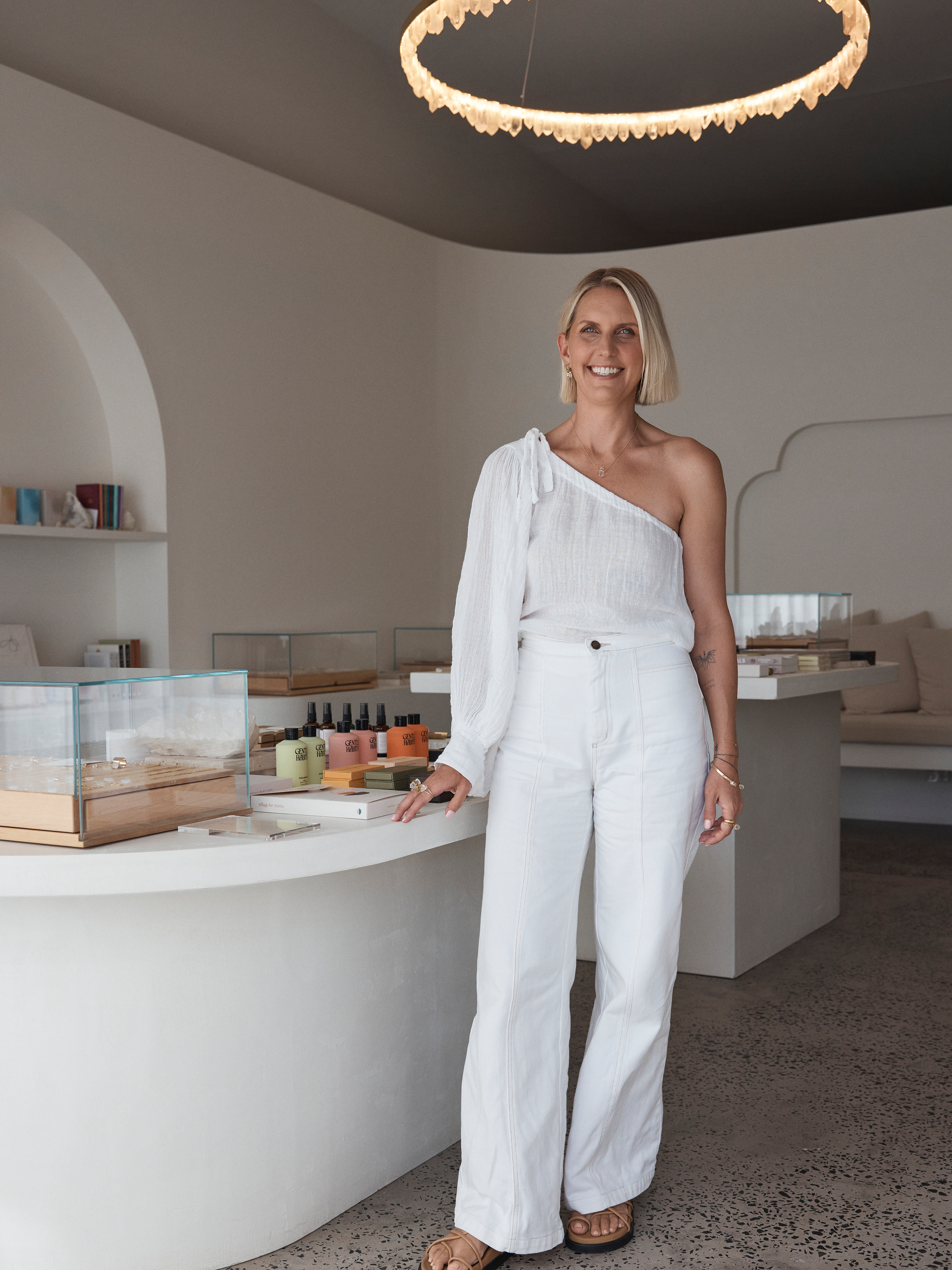 Dreamt of in 2013, KKJ began as an idea - to create jewellery that boasted clean designs and the raw, natural beauty of crystals. Highlighting the power of the master healer, Clear Quartz, we sought to make pieces that offered the strength and power of this magical crystal to its wearer. 
With a background supporting small businesses in the fashion industry, I was able to utilise this experience to build the foundations of the KKJ business. Designing jewellery was something that came very naturally to me. I could visualise what I wanted for the brand and worked to make that a reality. 
I knew that crystals were to be at the heart of my business. In times of loss, anxiety, love and birth; I would turn to crystals and oracle cards for guidance and strength. They were the simple things in life that would help me reconnect with myself.
Over the years, KKJ has grown from my dining room table in Sydney, to a shared office space in Byron Bay in 2015 & then fast forward 7 years to 2022; we are now in our very own HQ and shop front. We have so much gratitude for the endless support we receive from our community. 
The dream I once had in Sydney for KKJ has come true, with our jewellery being gifted to friends and family that are grieving, that are going through their most difficult times. It has been shared with those that are falling in love, that are saying 'sorry'. Those that are saying 'I do', that are saying 'thank you' or 'I am here for you'. Our intention was to always create thoughtful pieces, brimming with positive energy and meaning - and for KKJ this is something we have and will continue to do.  
My wish for KKJ is that our jewellery offers the wearer endless love, energy & the feeling of being seen & understood.
With love + gratitude,
Krystle xo