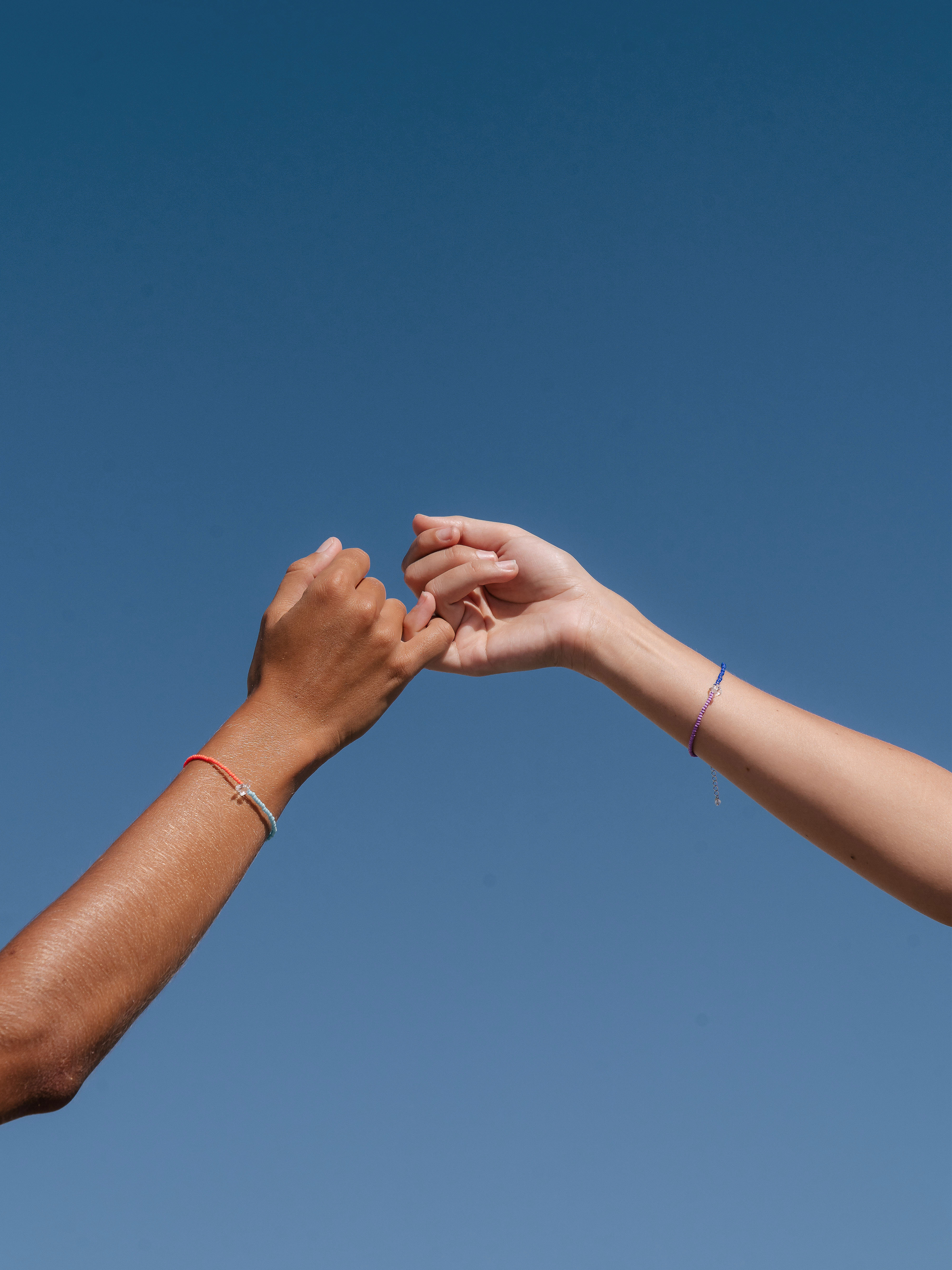 OUR ETHICS
As a mother, partner and businesswoman, creating in Byron Bay, I experience the healing, calming and cleansing properties of crystals in my life every day. 
It is important to me to create a brand that holds a special place in peoples hearts. KKJ is gifted to people across the world, as a memory, as a keepsake, as a protective energy; a reminder to keep going & to remember that you universe always has a plan for you." - Krystle
Every crystal in our collections are sourced ethically from around the world. All the materials & chains used to create our jewellery is sourced locally in Indonesia, from the village where our family factory is located. This allows us to support their local community & continue to support our extended KKJ family. 
On the rare occasions that a repair is required and not possible, we choose to recycle the metal by melting it down and re-purposing it into a new piece of jewellery.
We are a proud partner of i=Change, an organisation that is close to our hearts. Supporting a high proportion of projects focused on equality & the empowerment of women, i=change is working towards a future in which women have equal opportunity.