KKJ will be donating $20 from every piece sold, within our 'Make It Visible' collection, directly to JDRF supporting research into Type 1 Diabetes.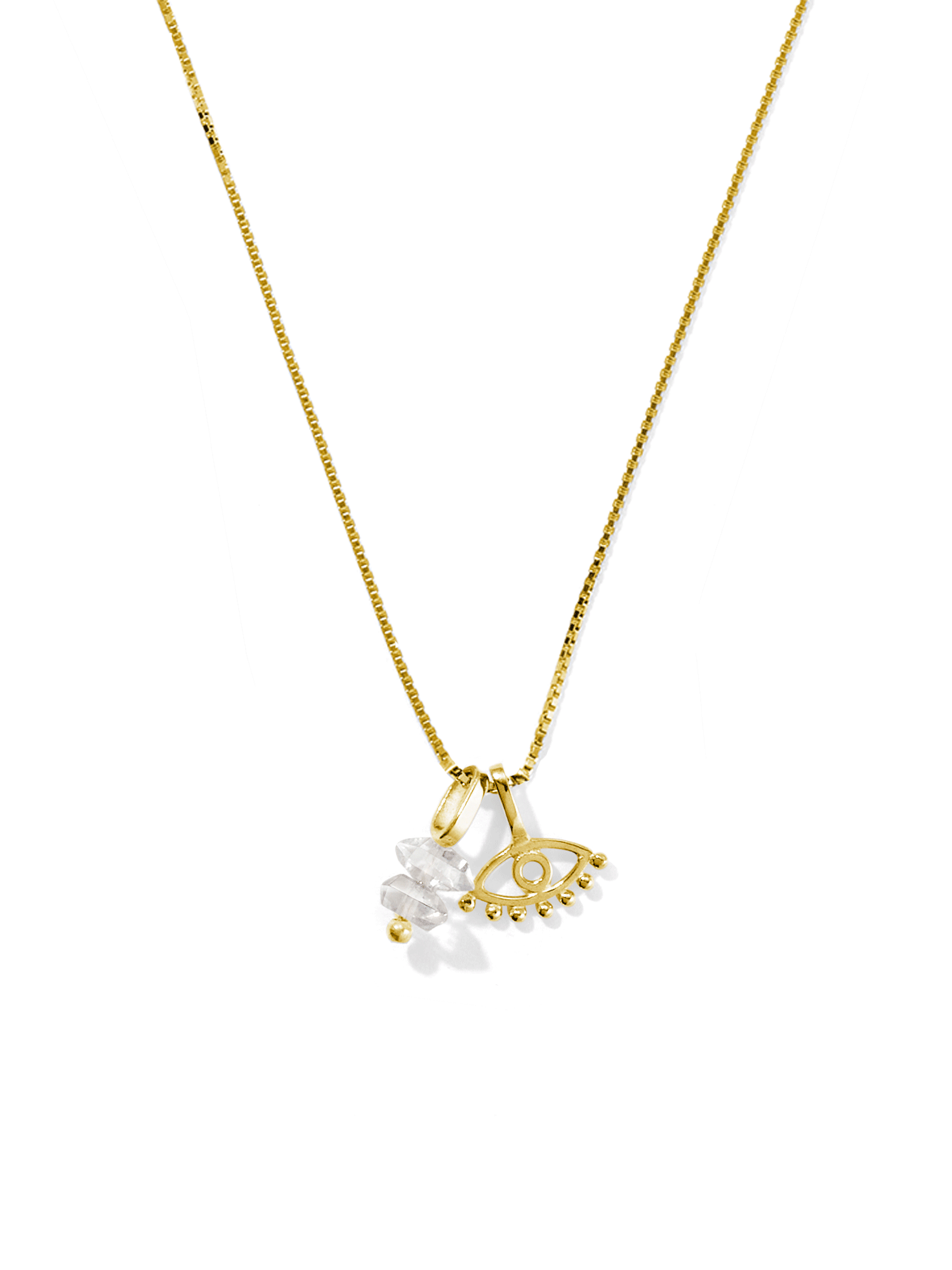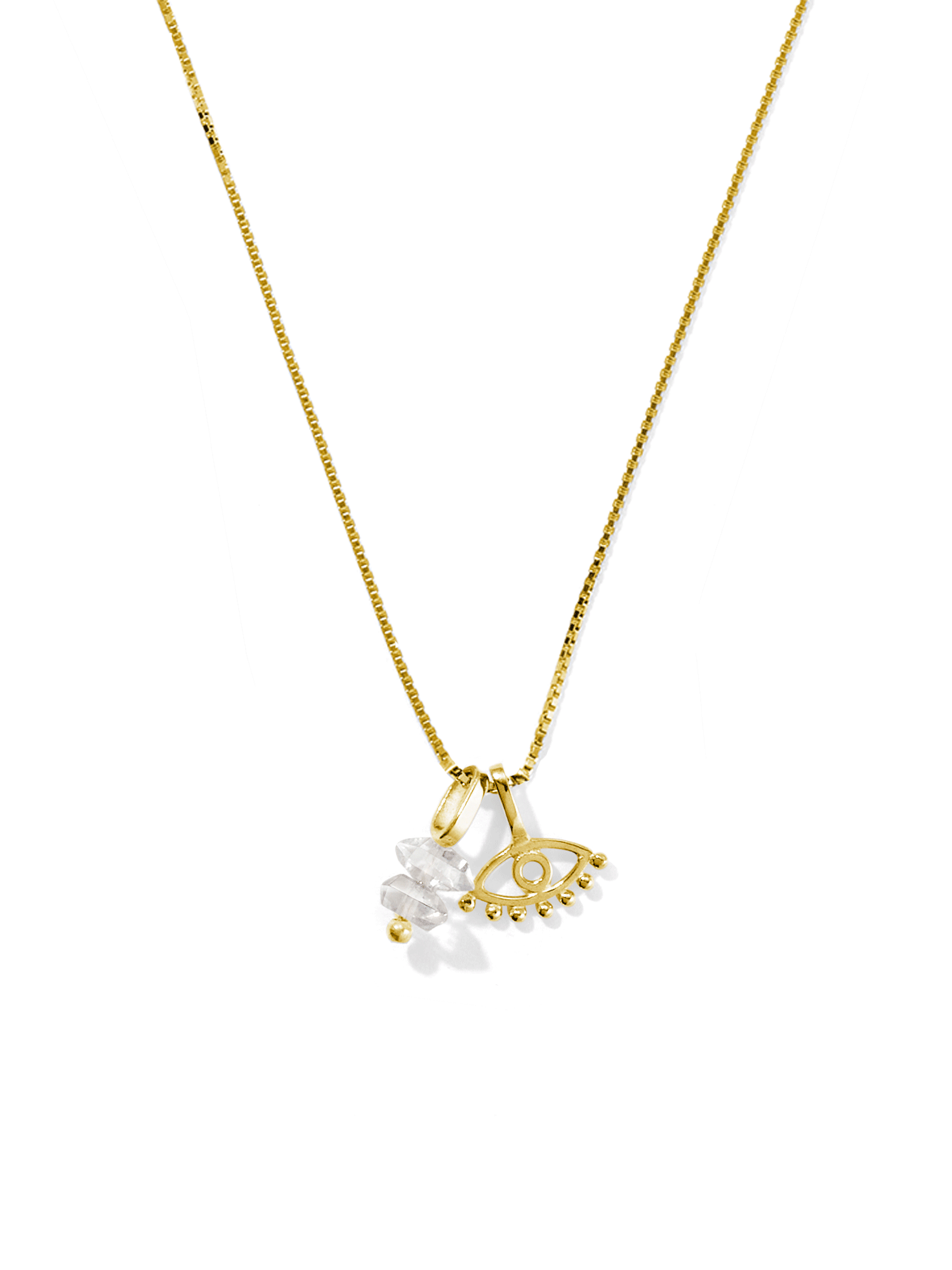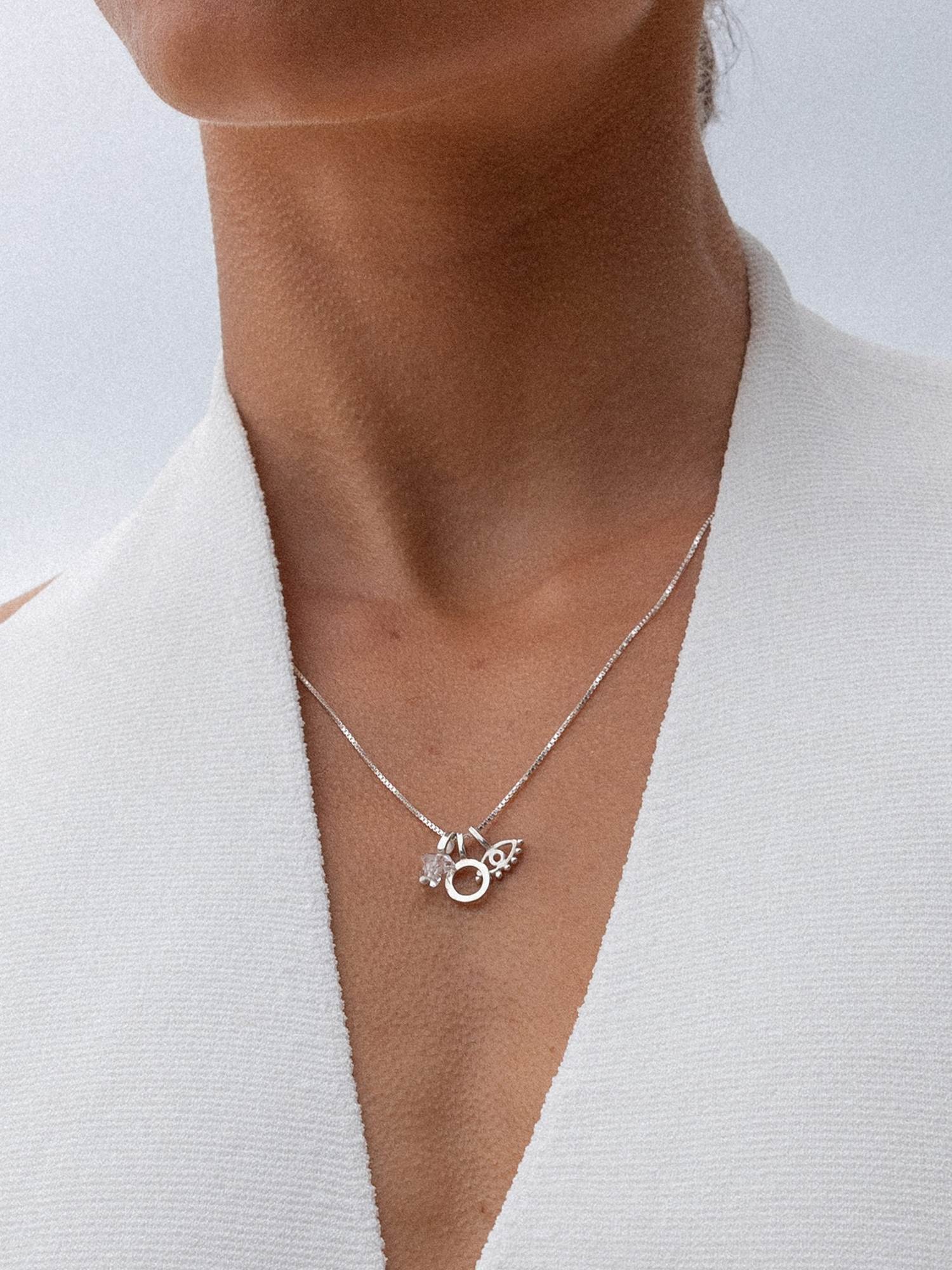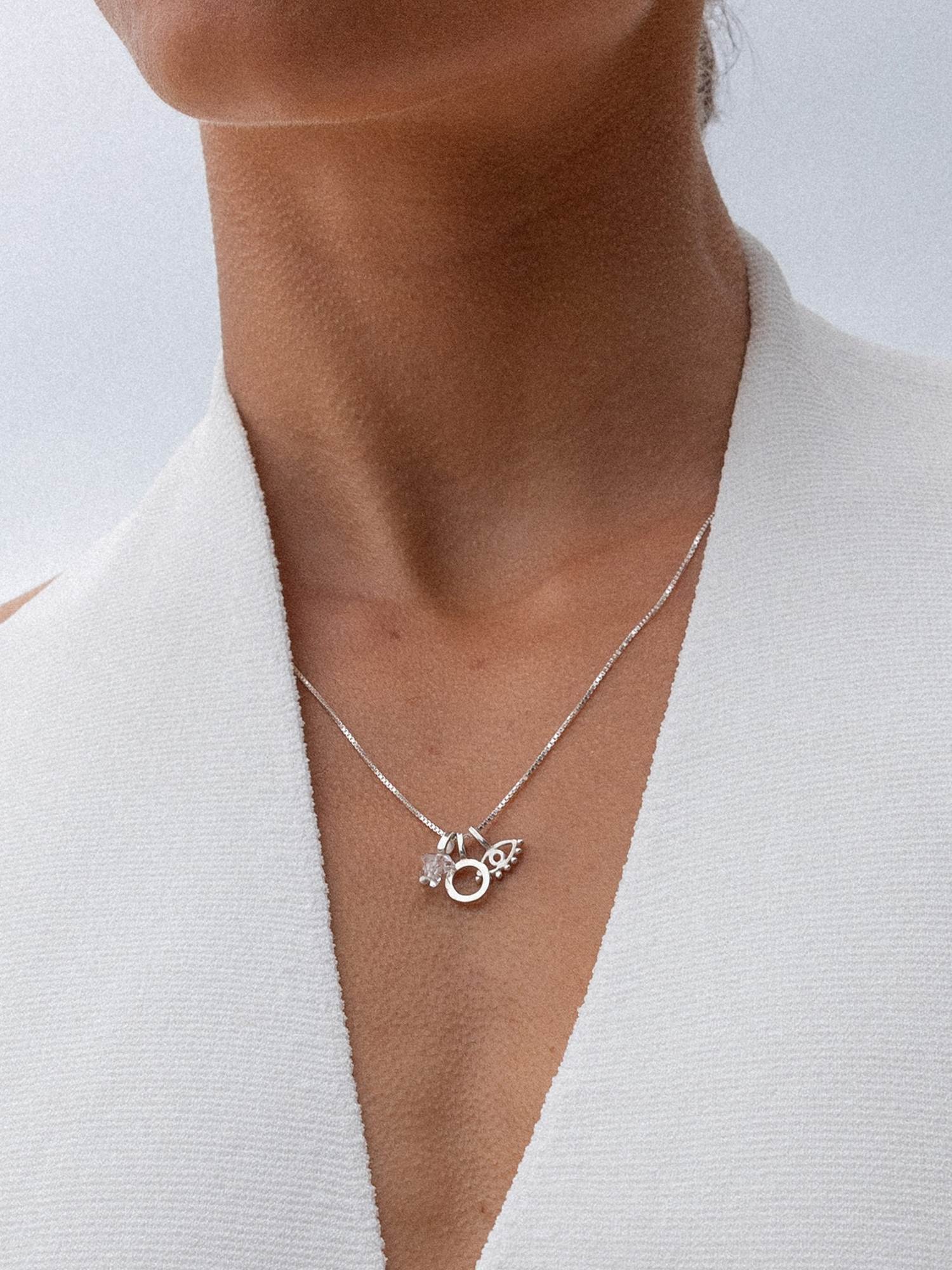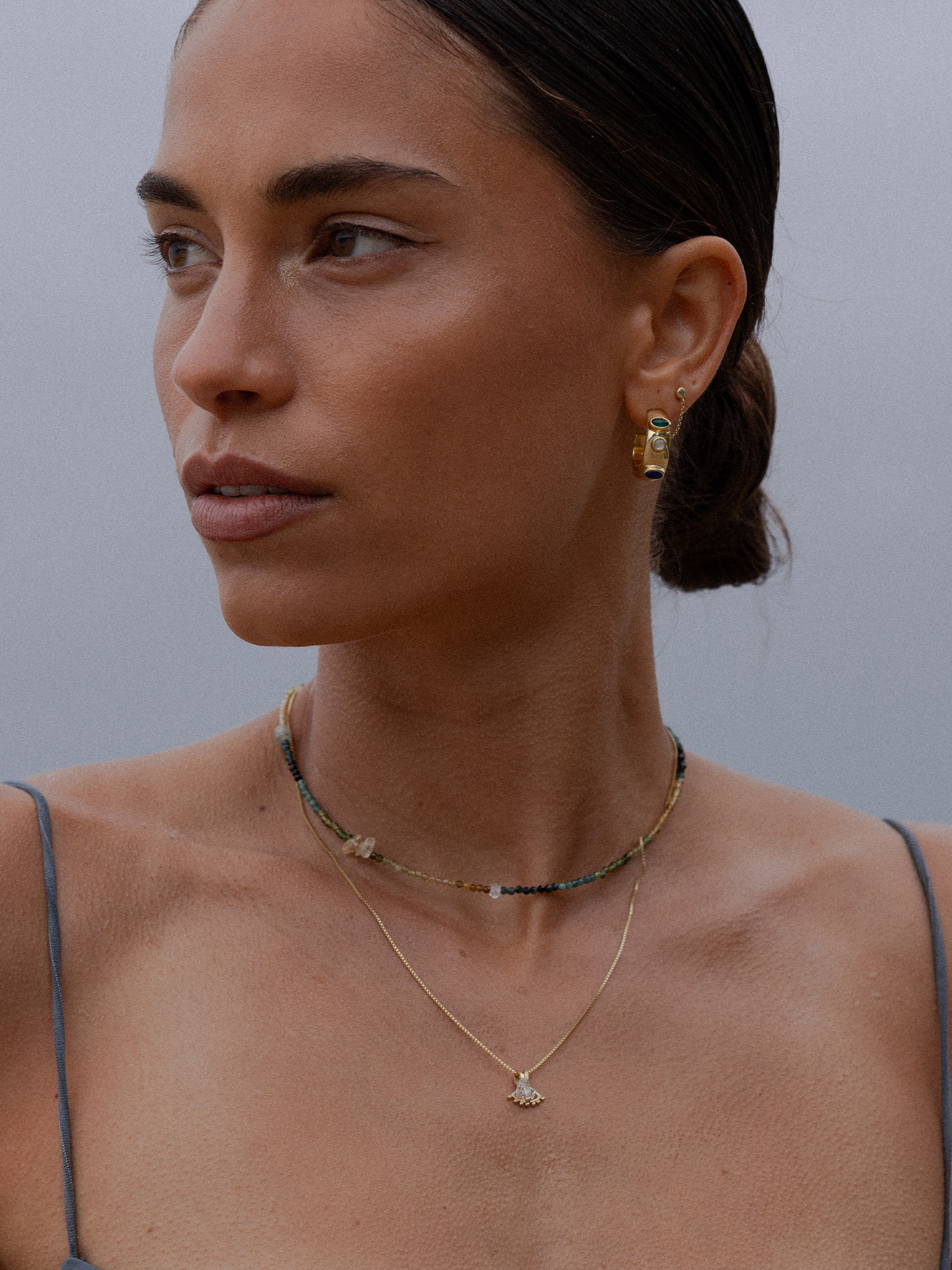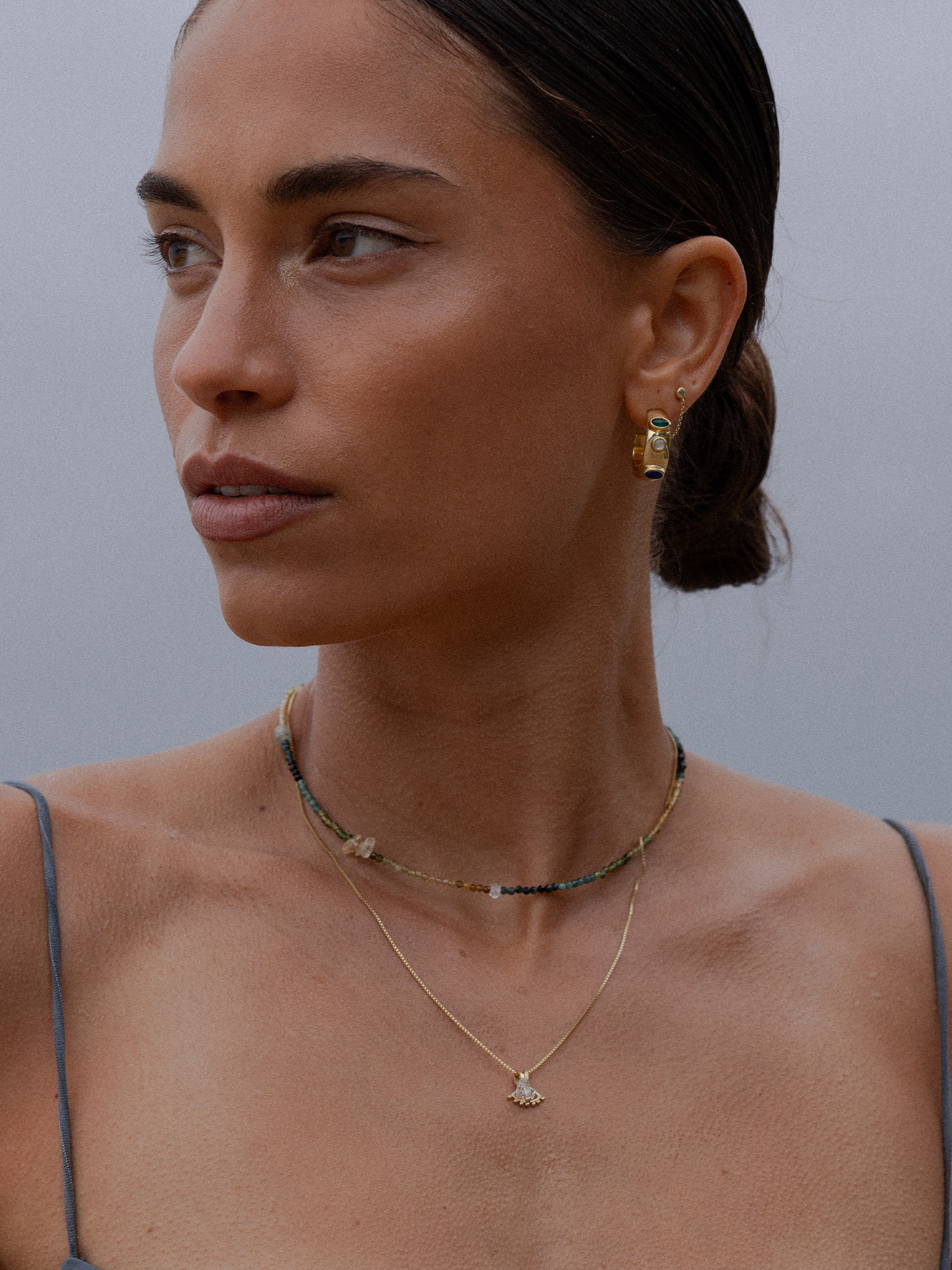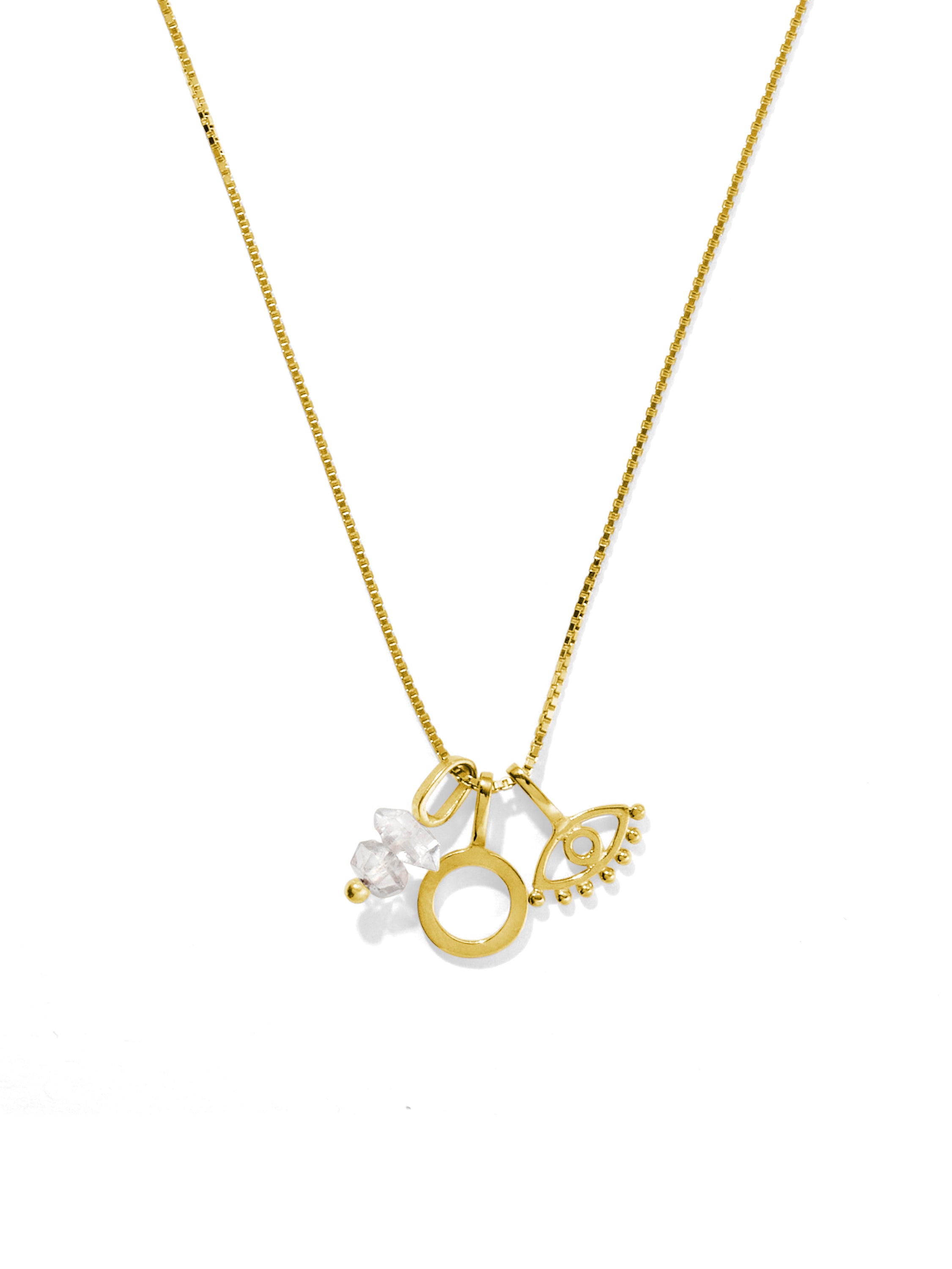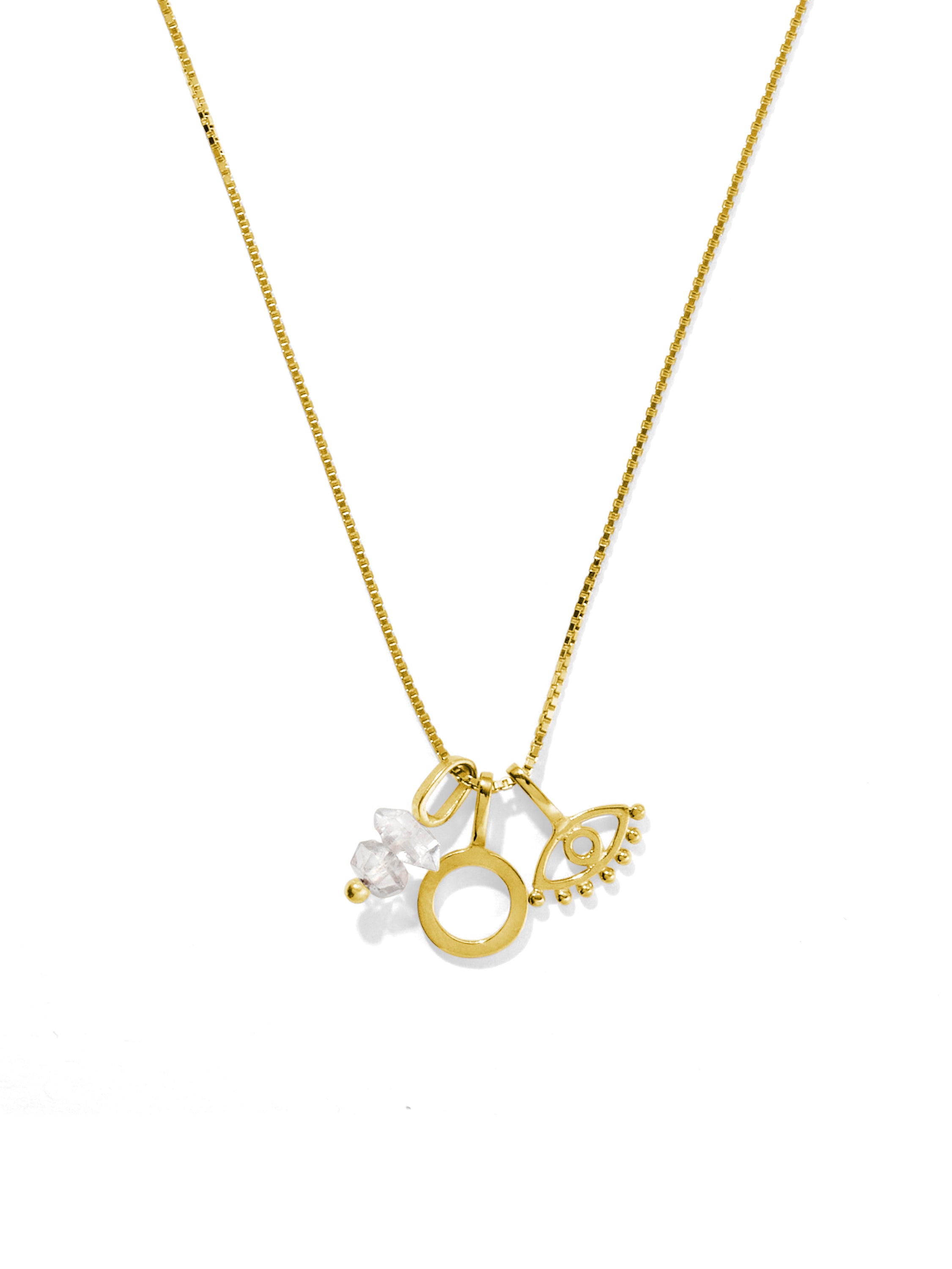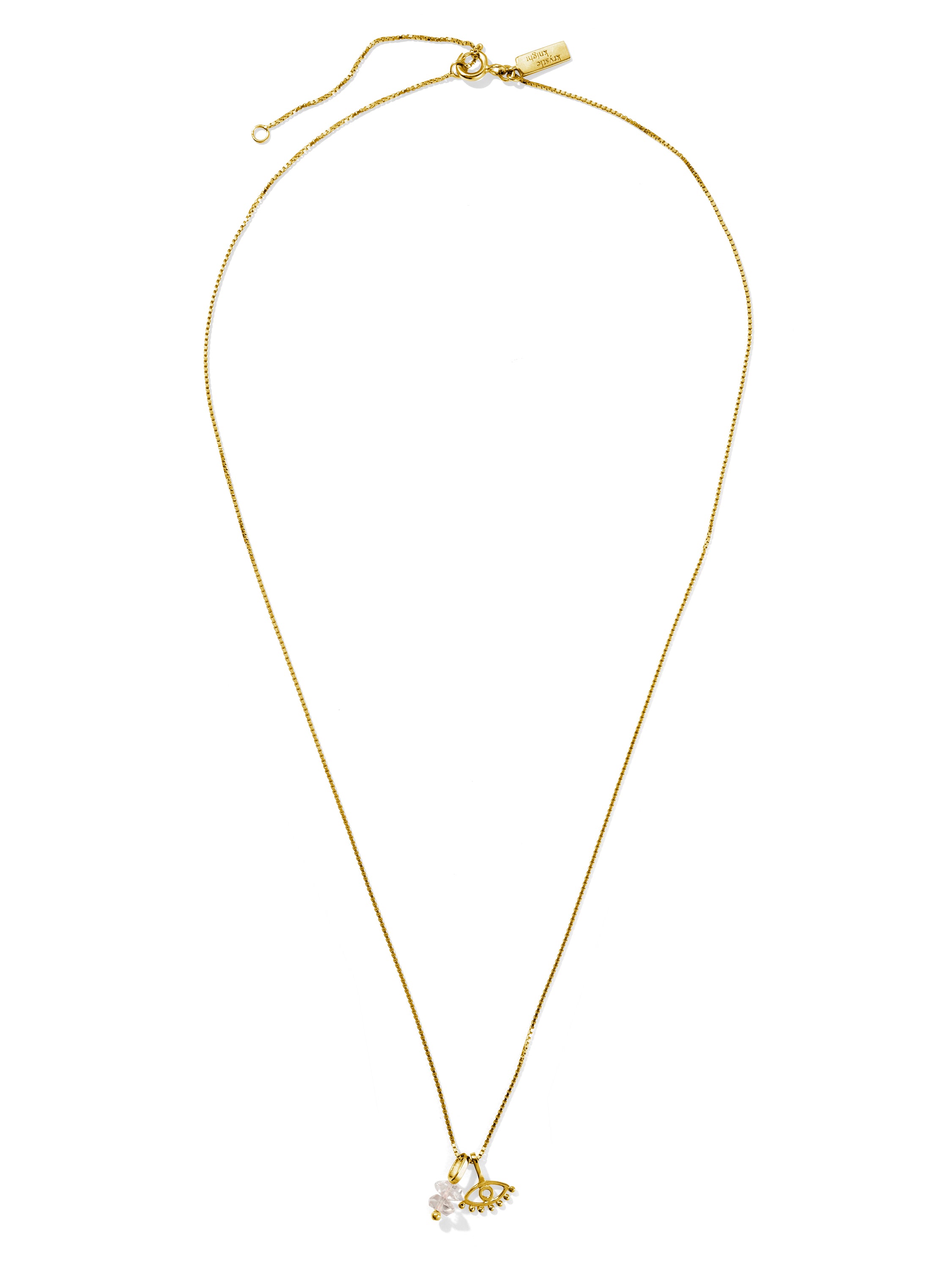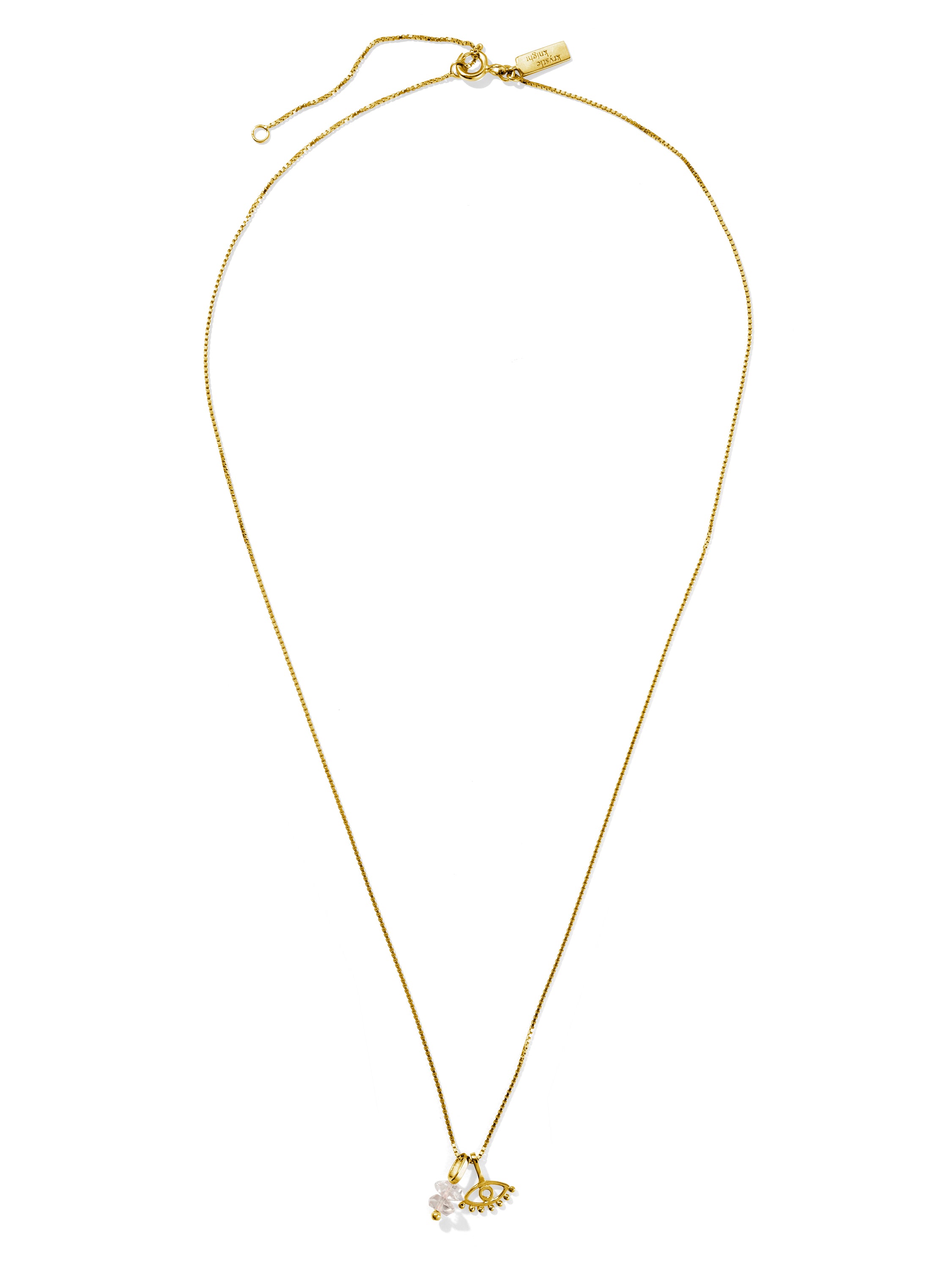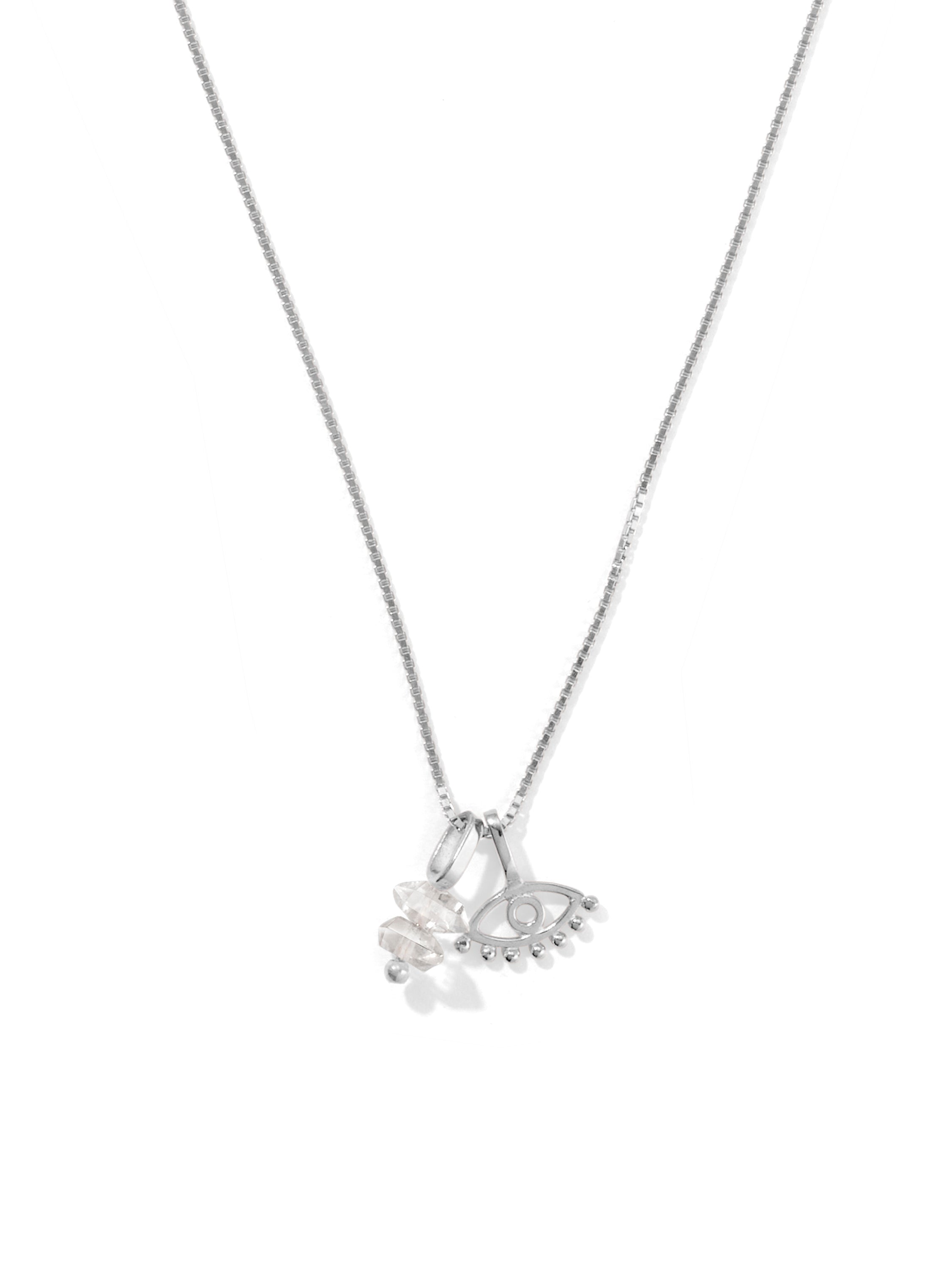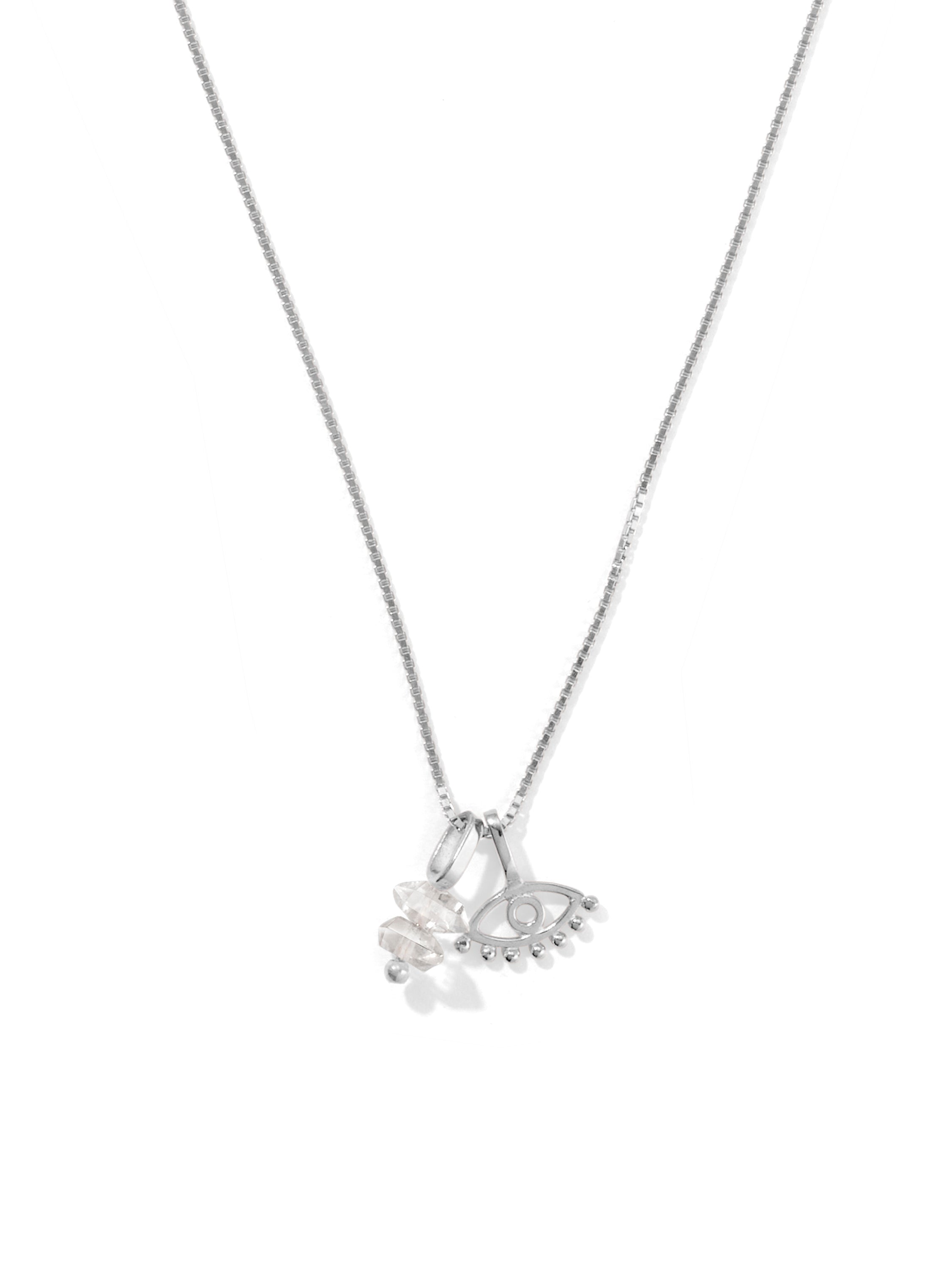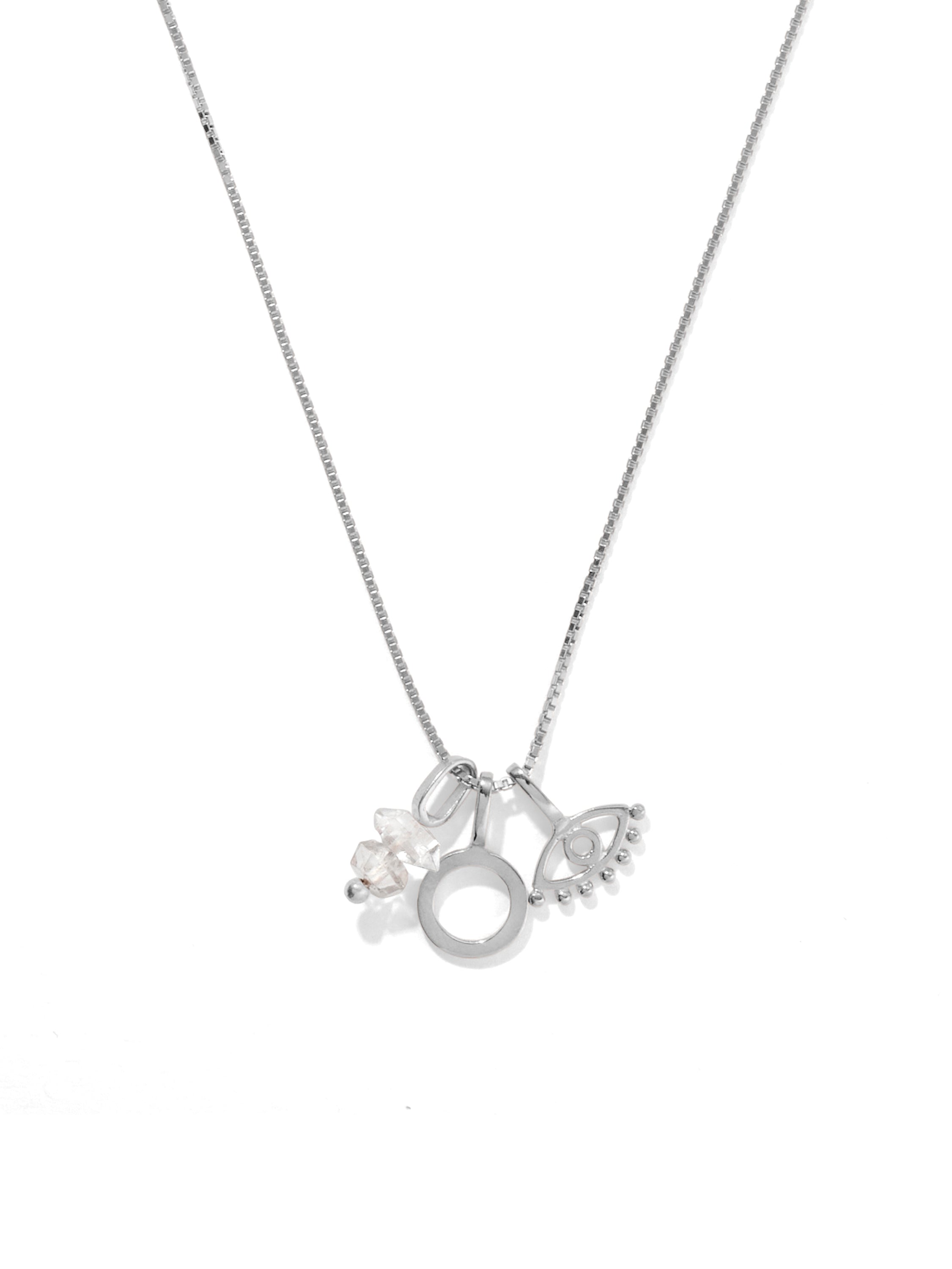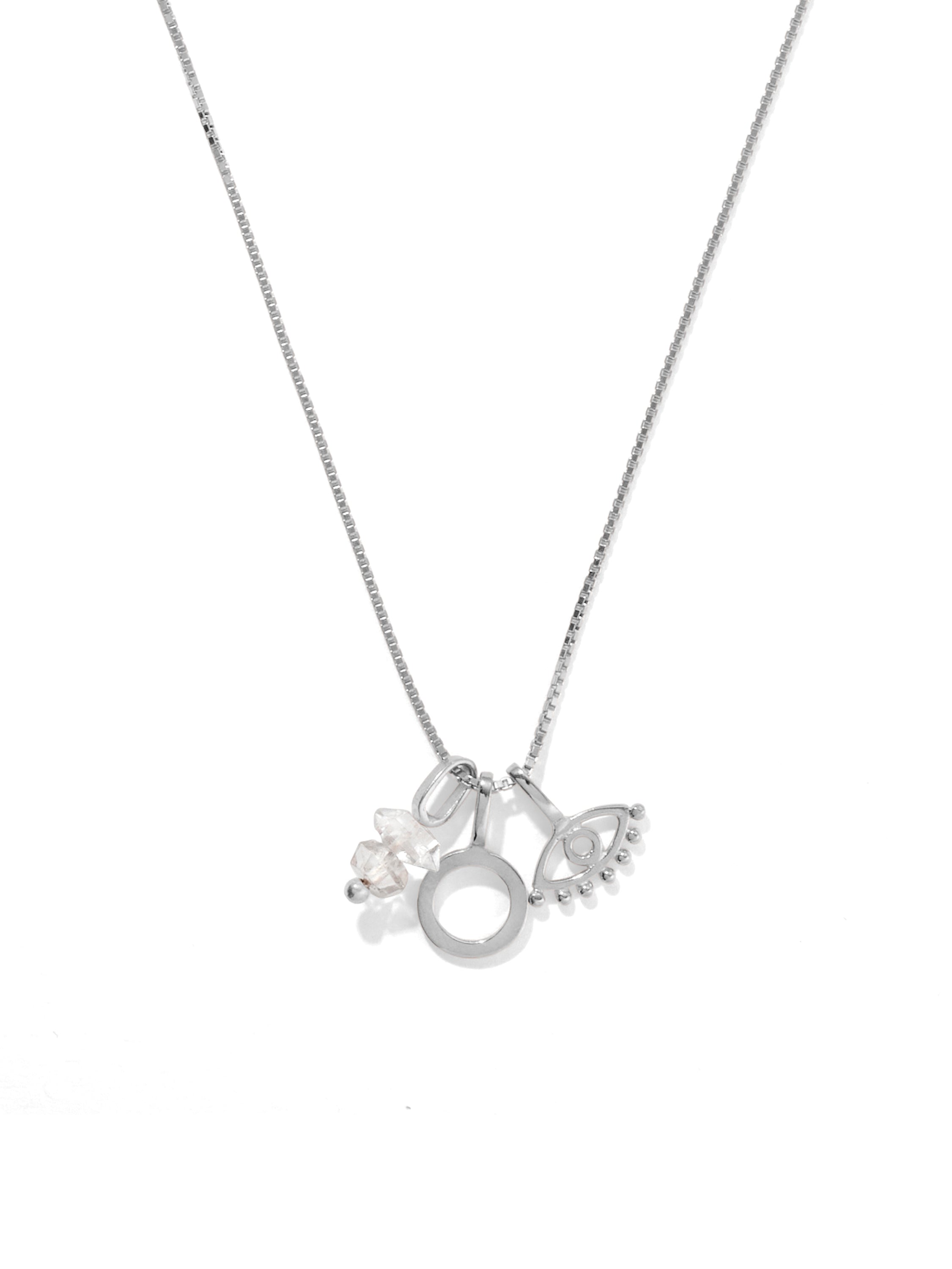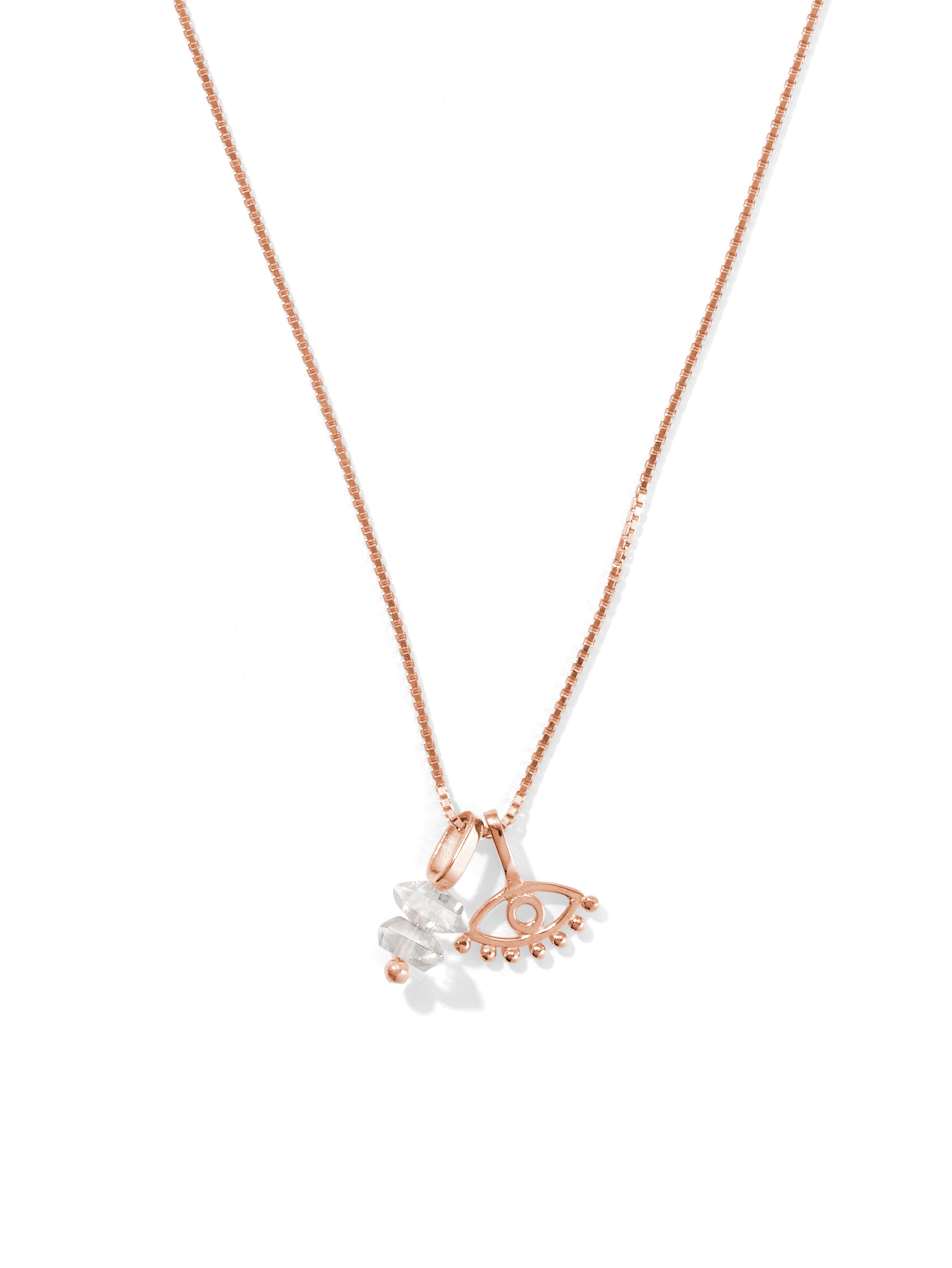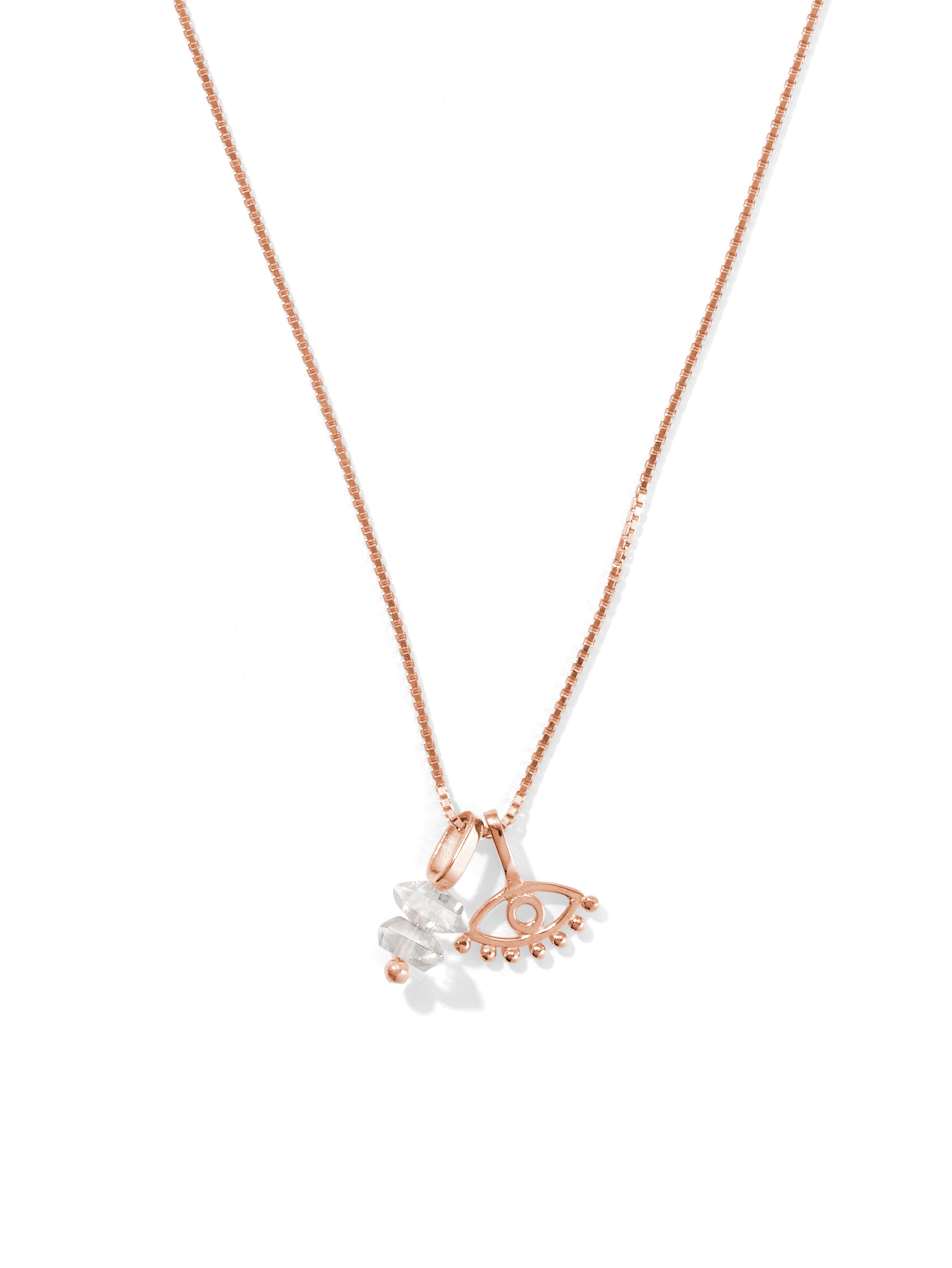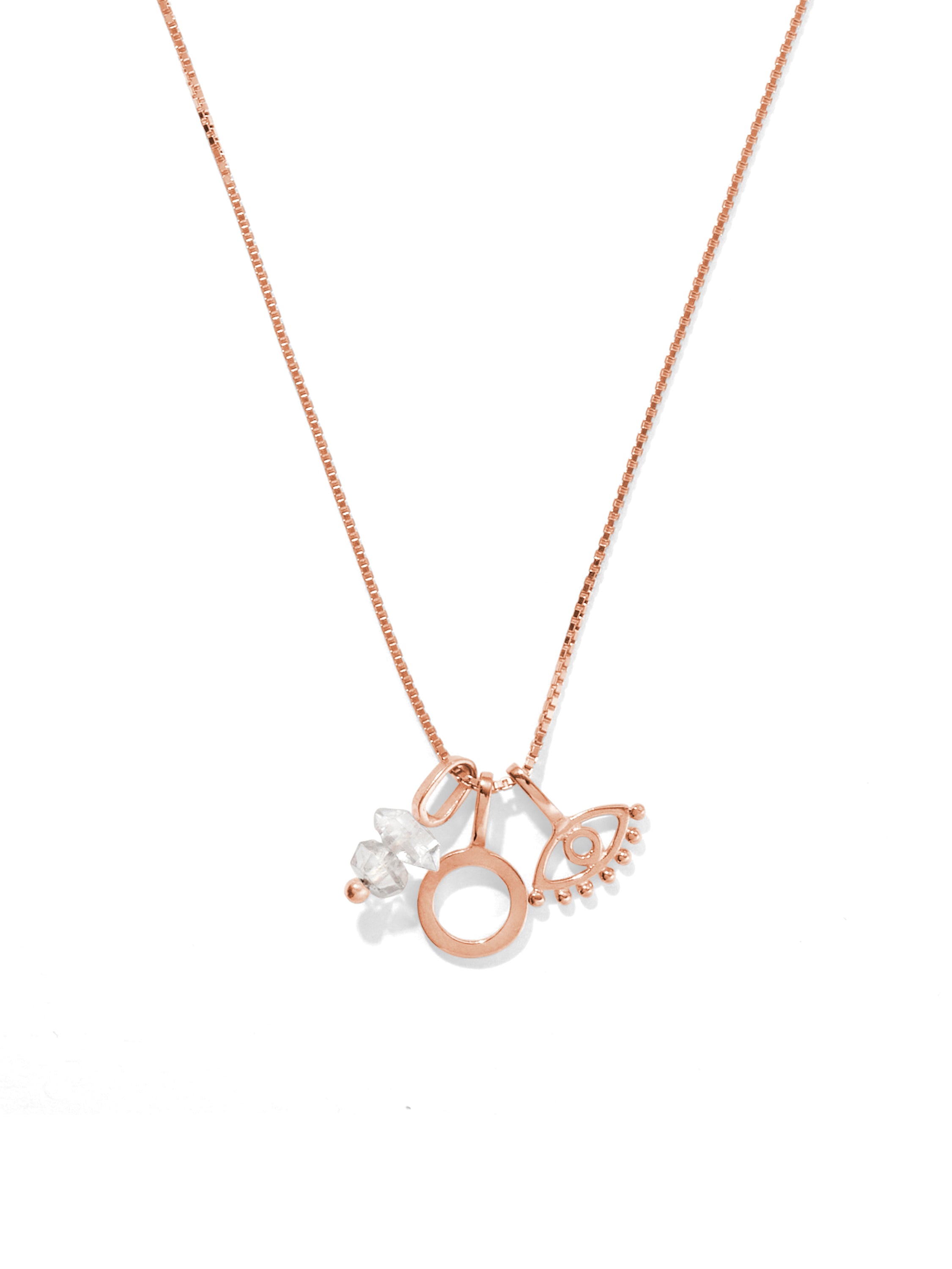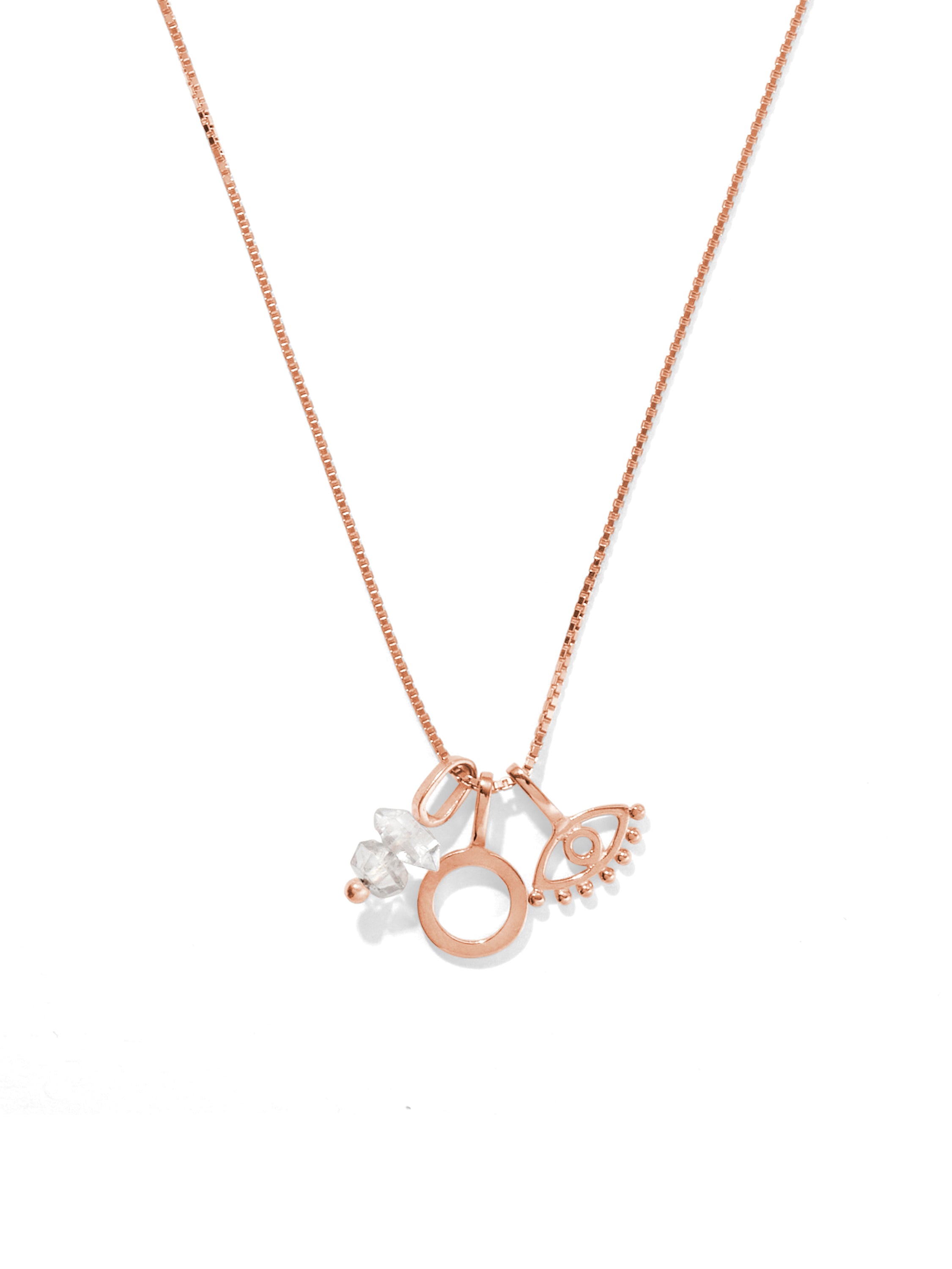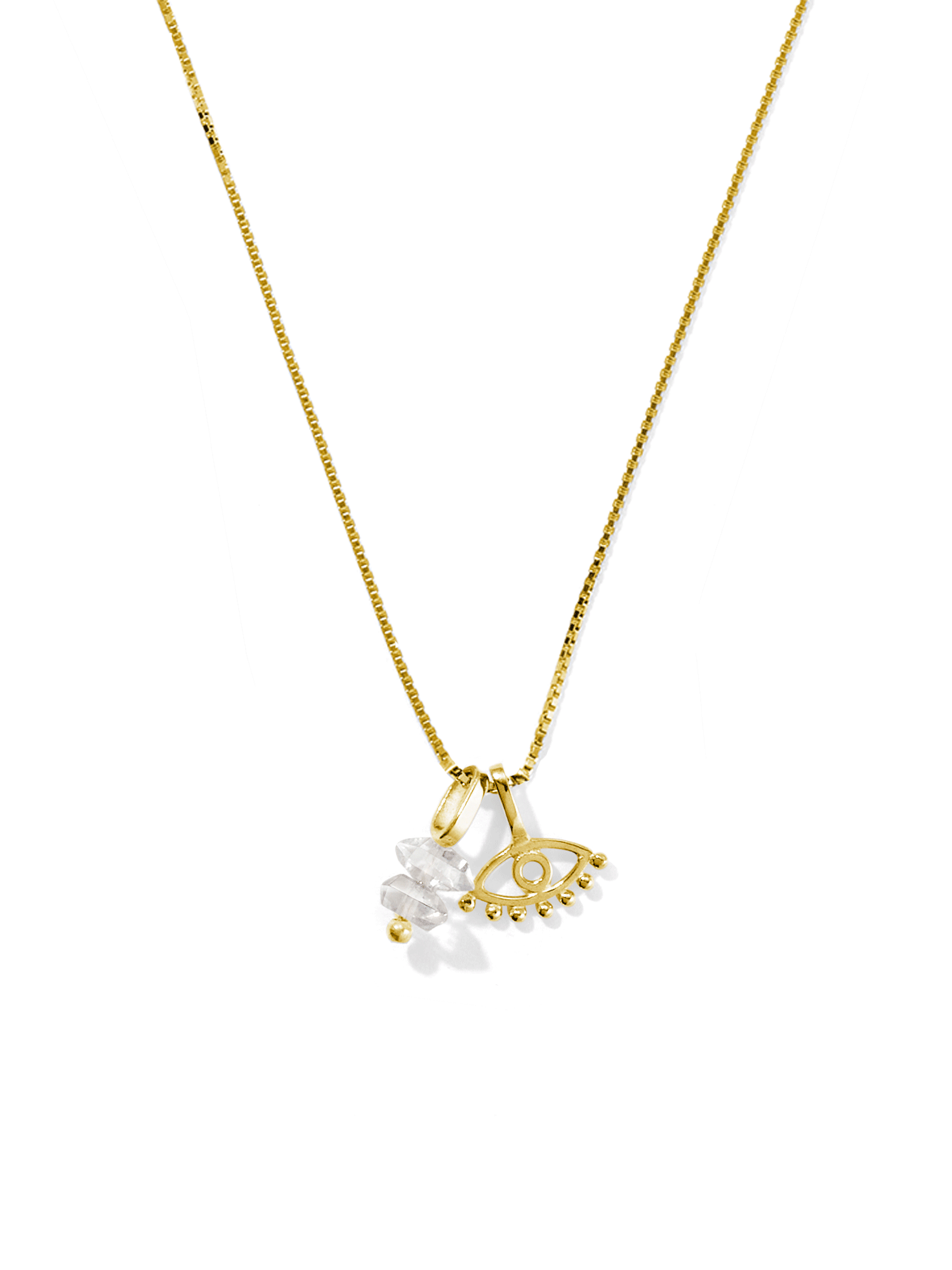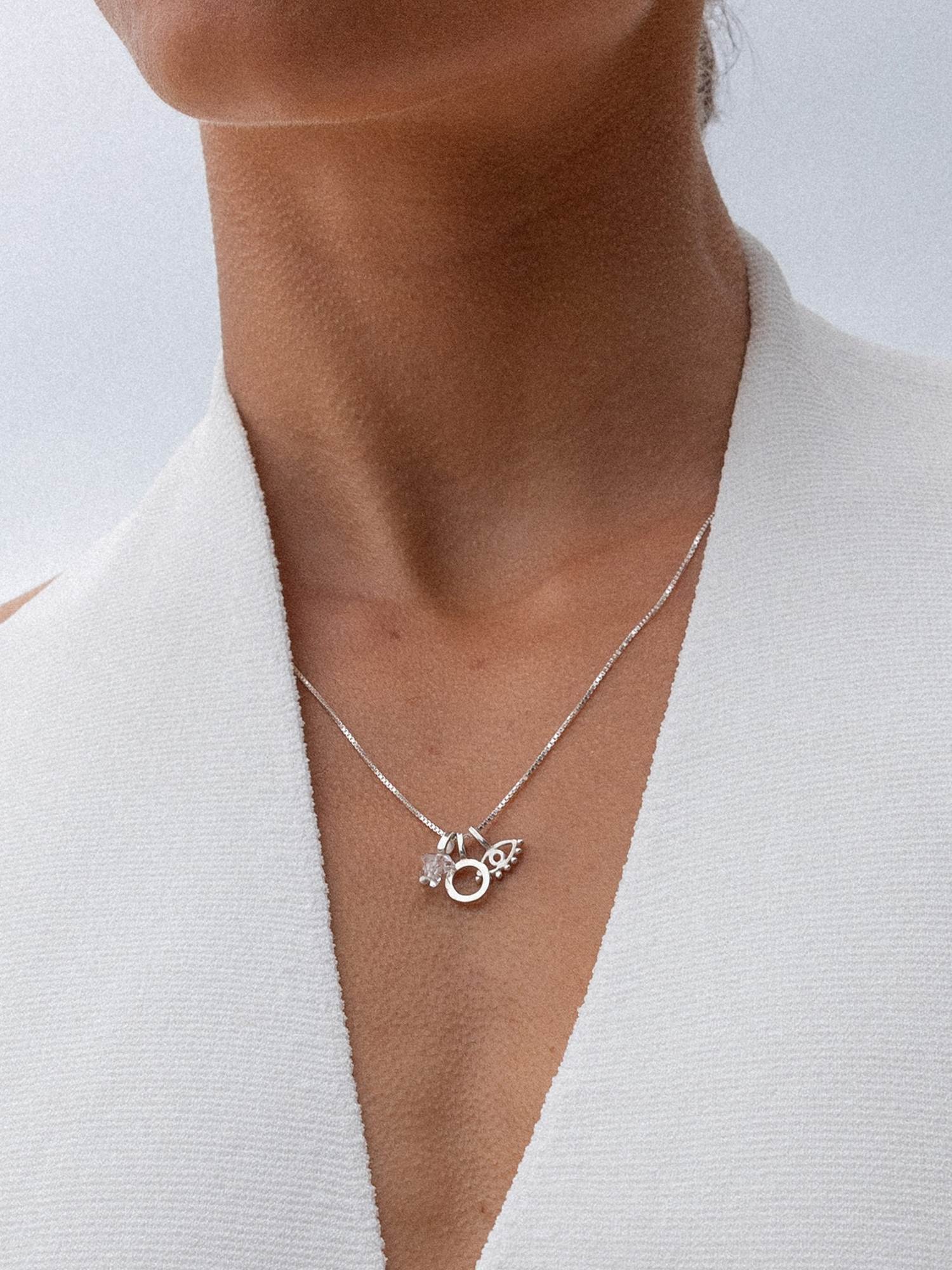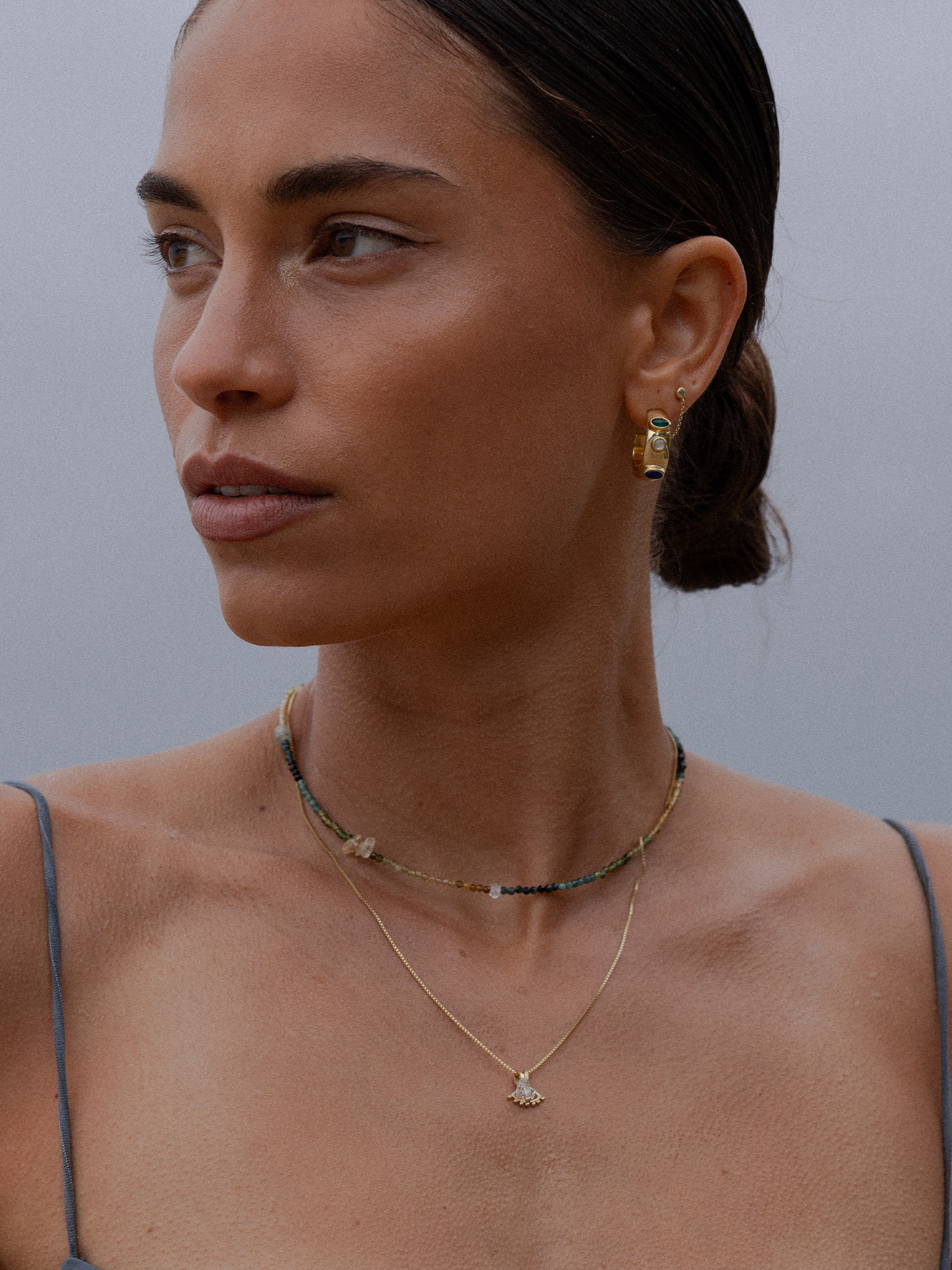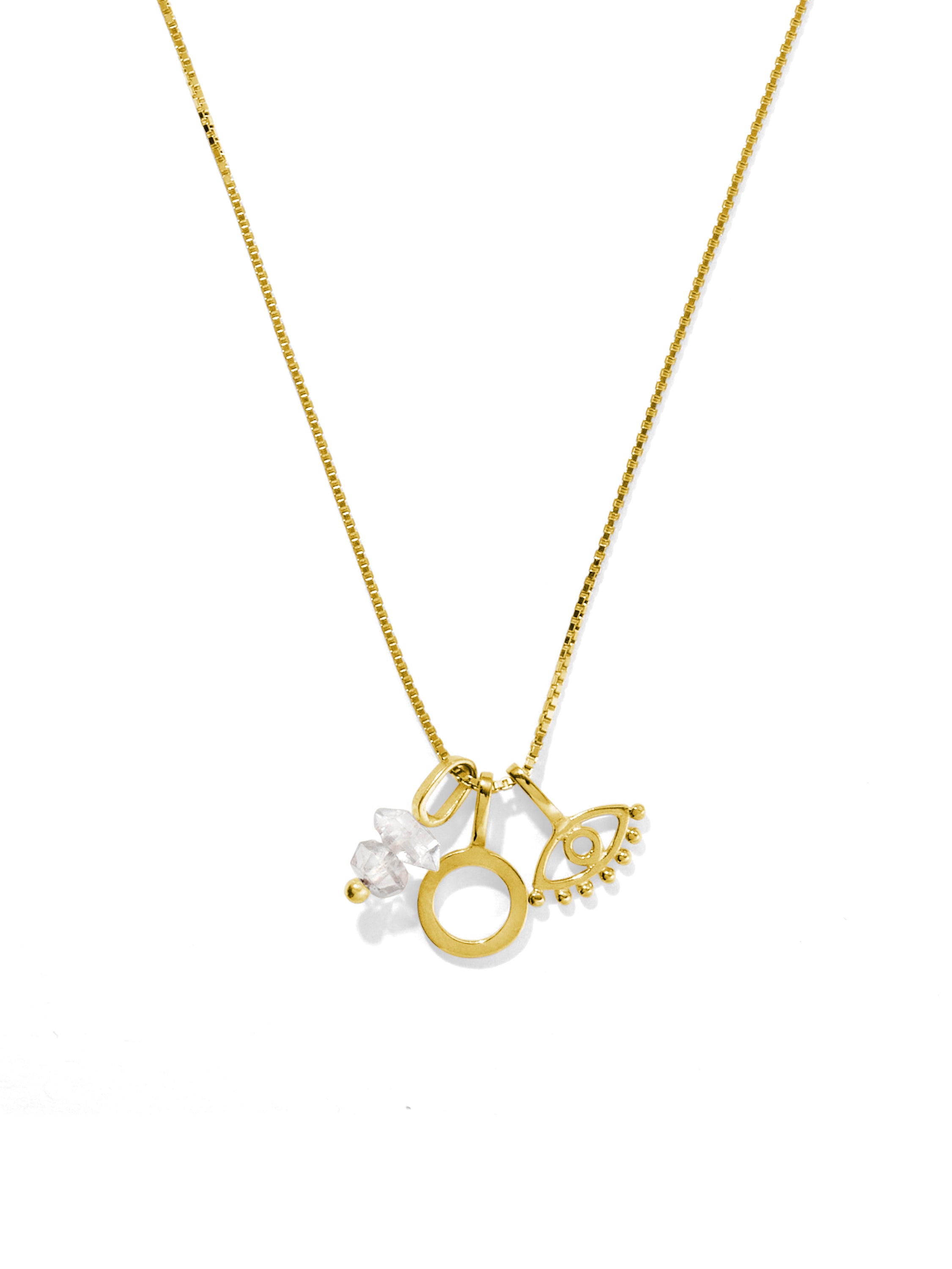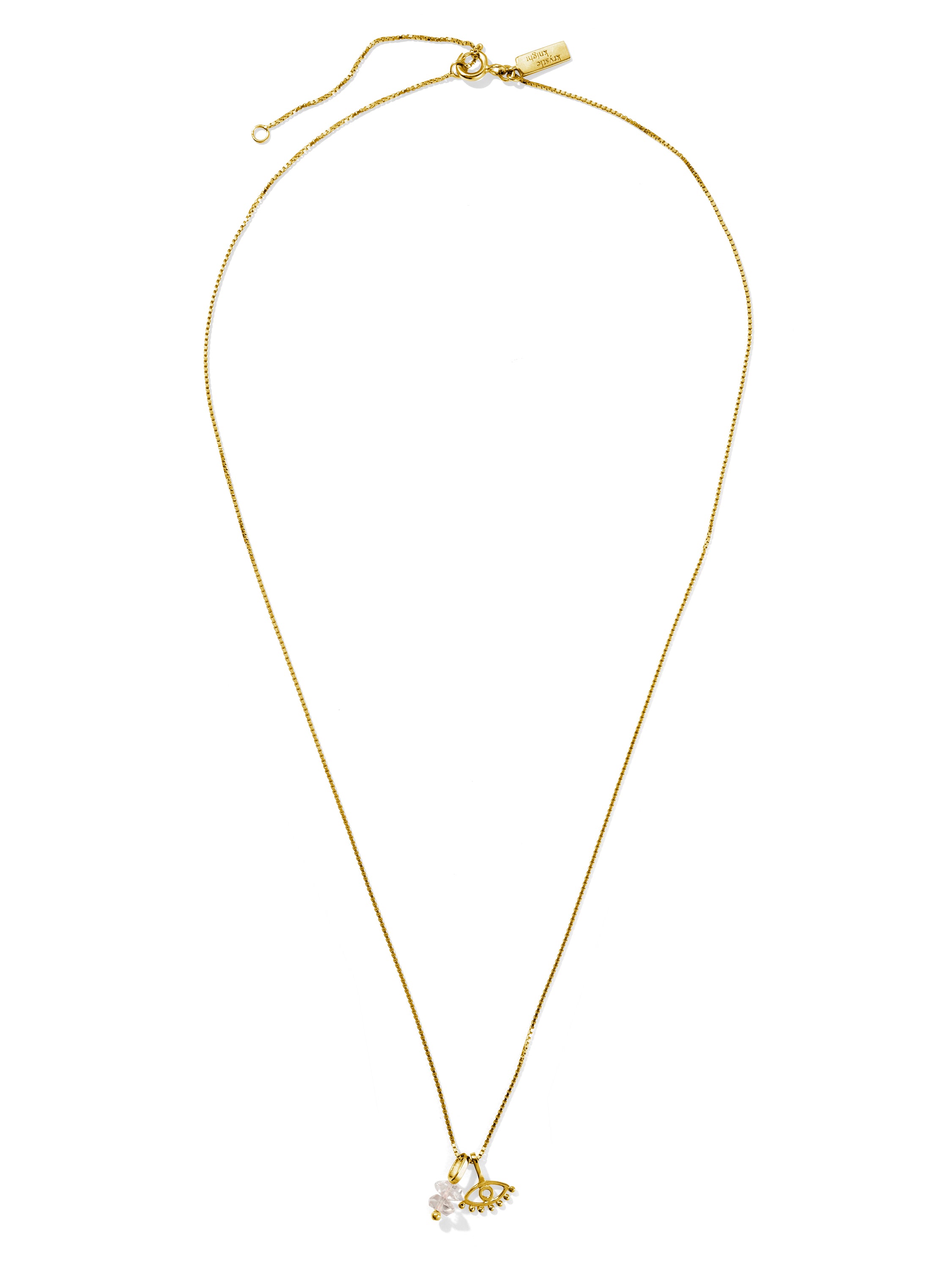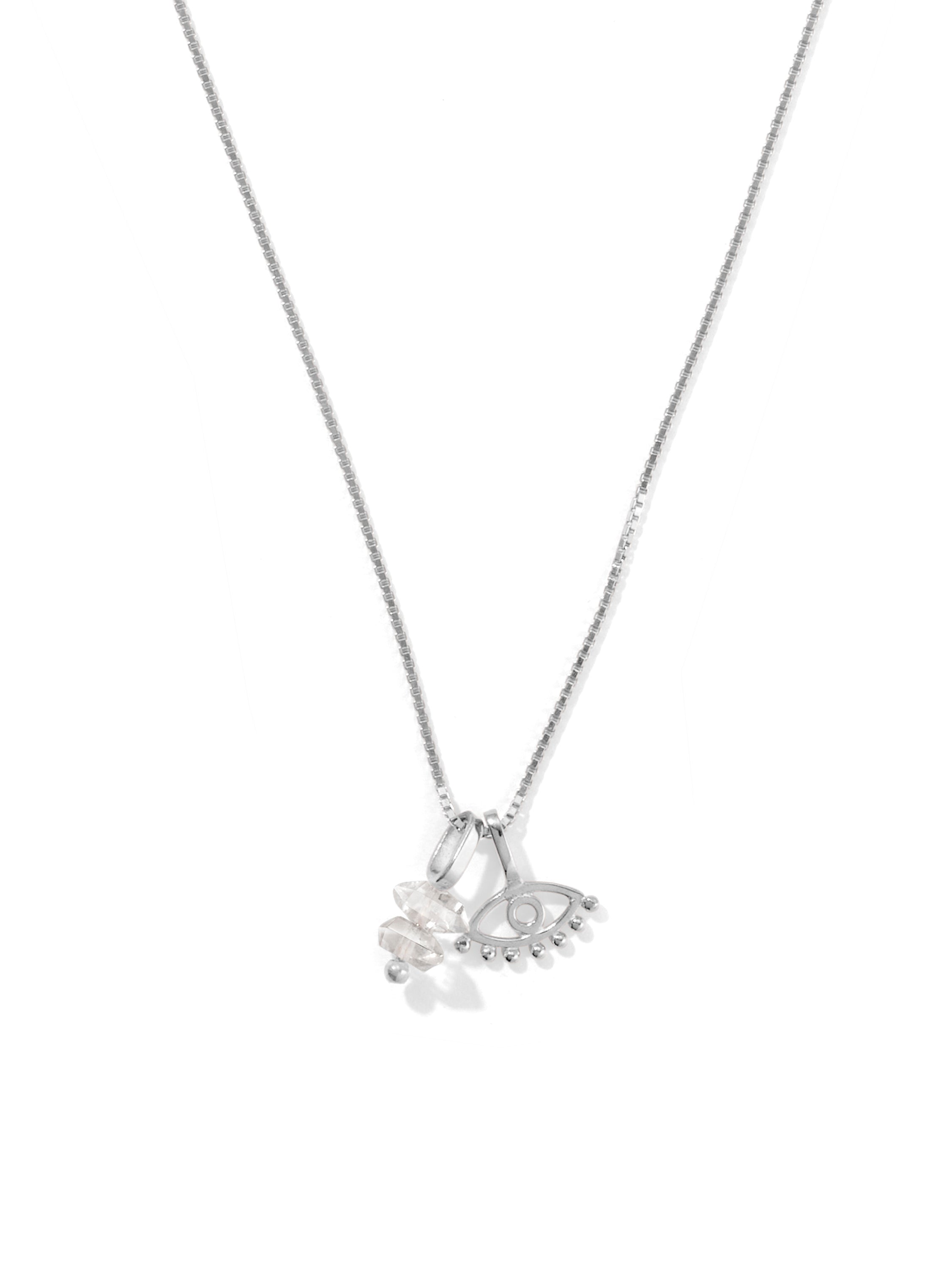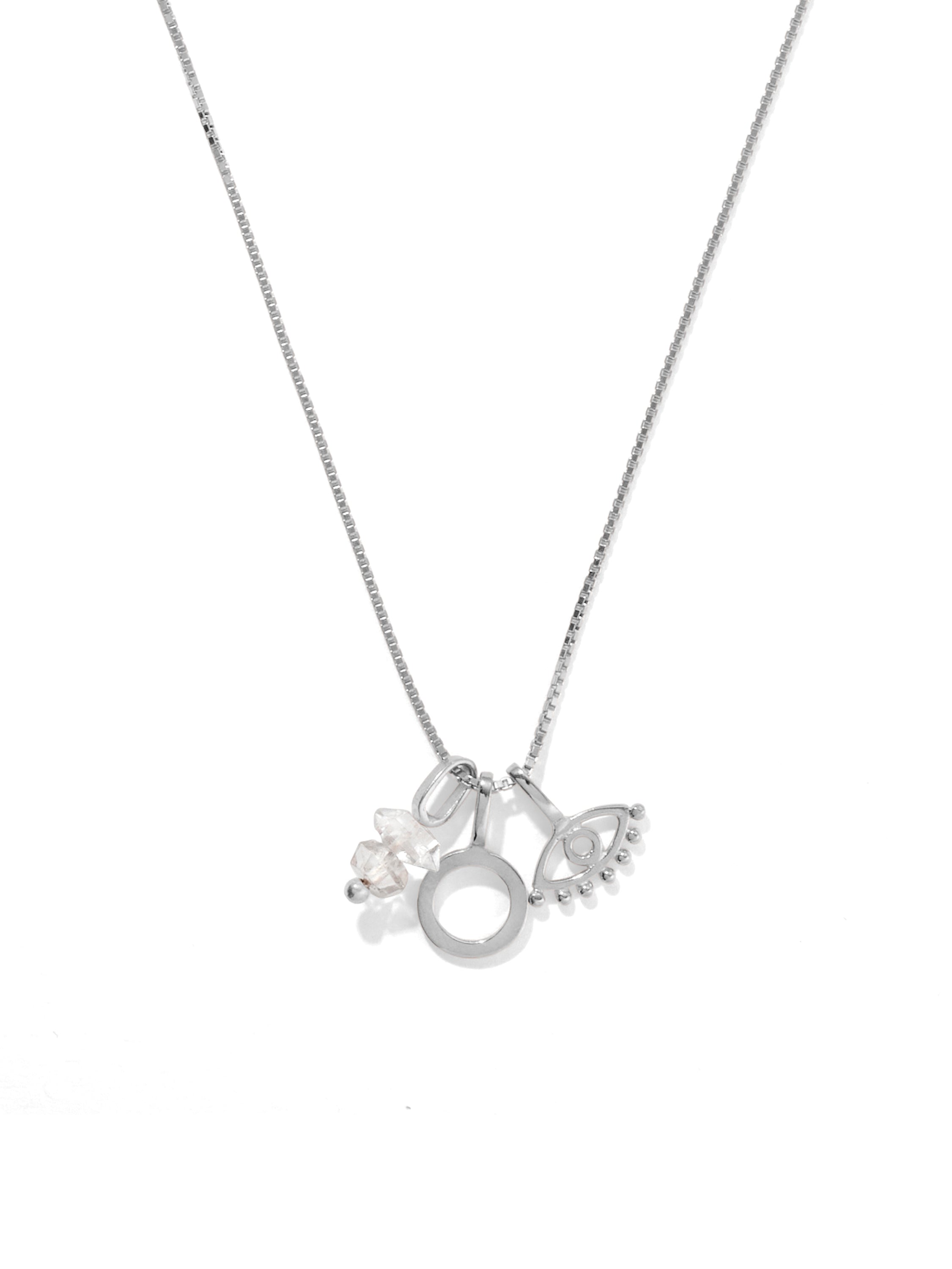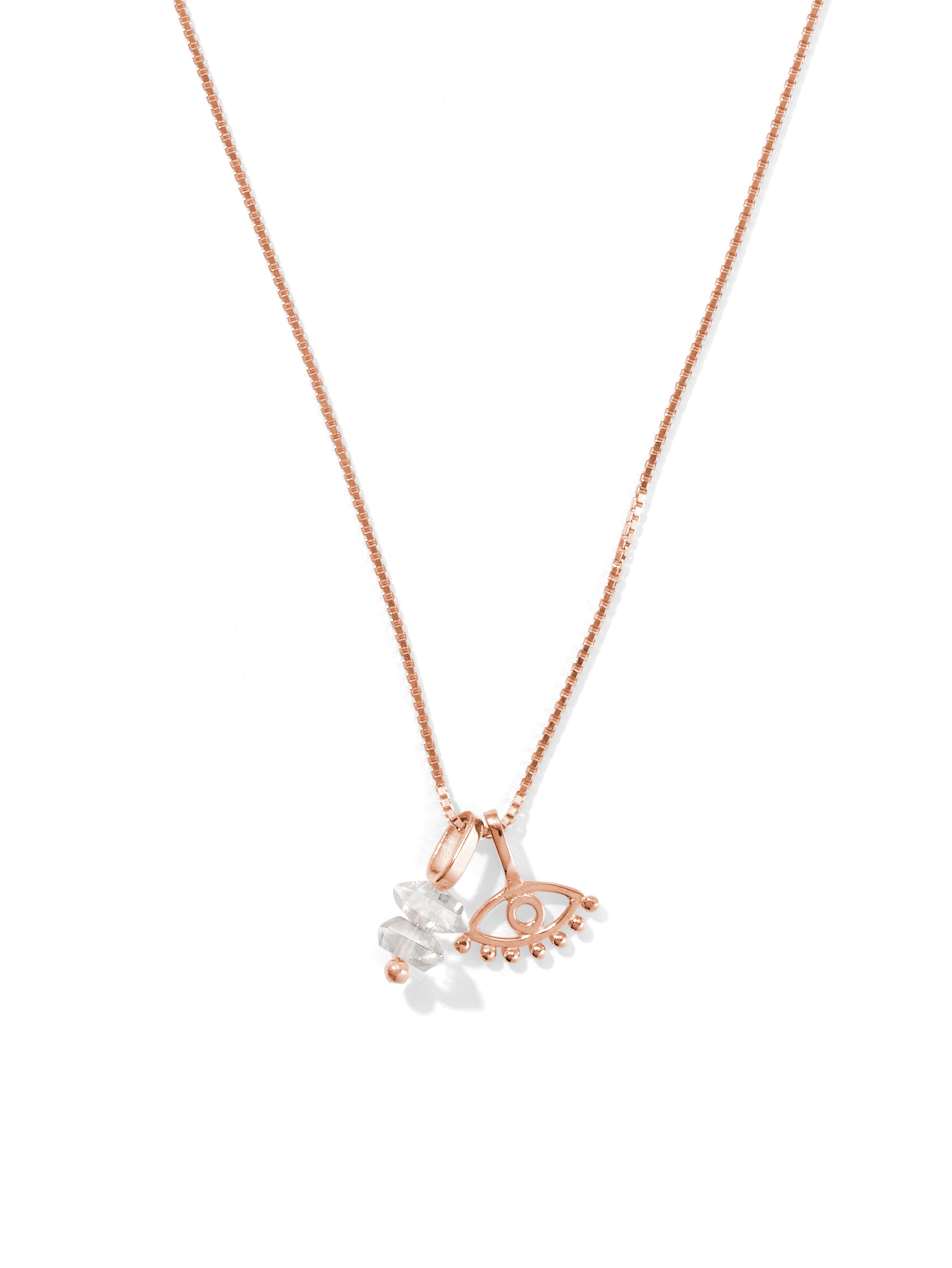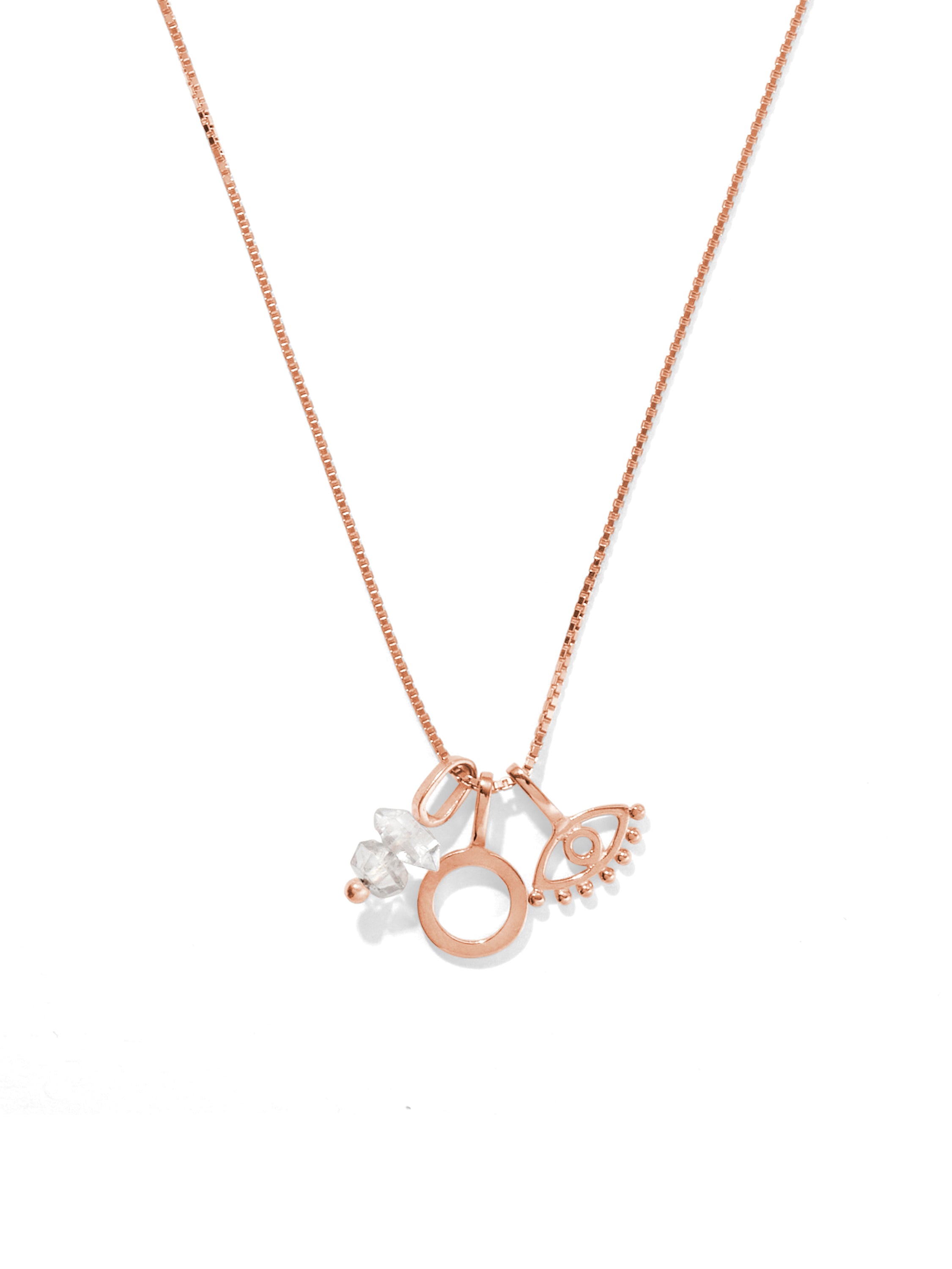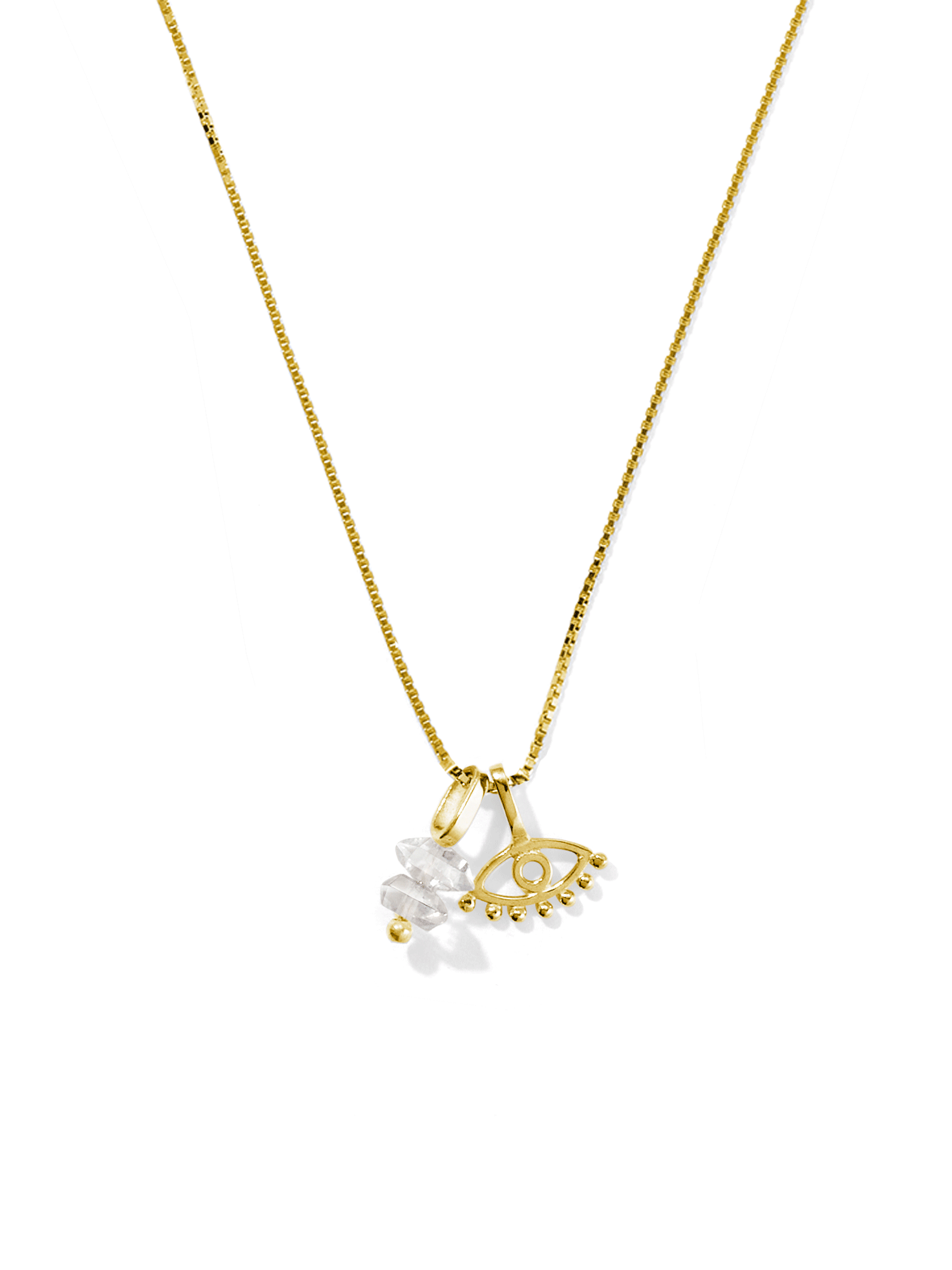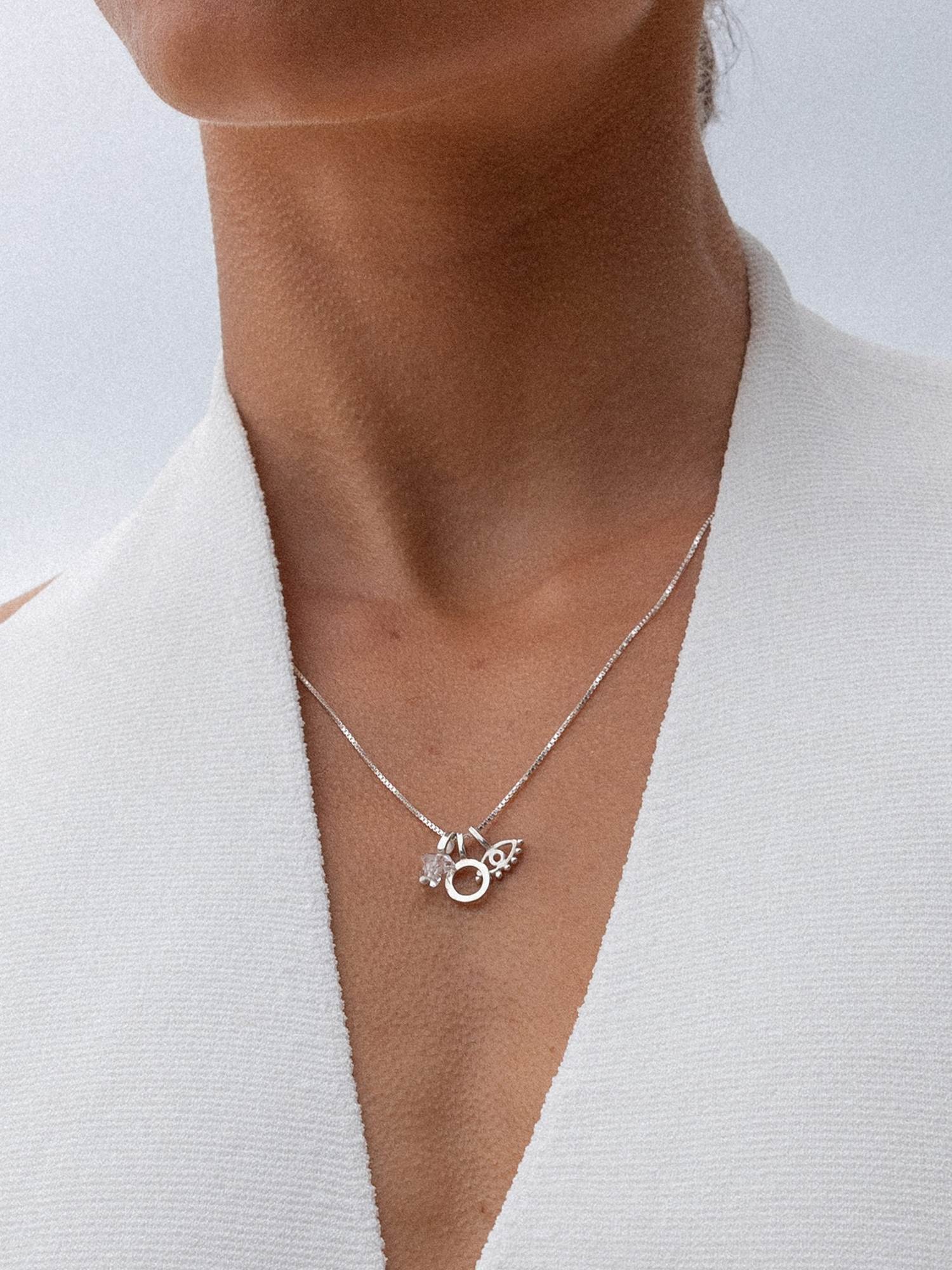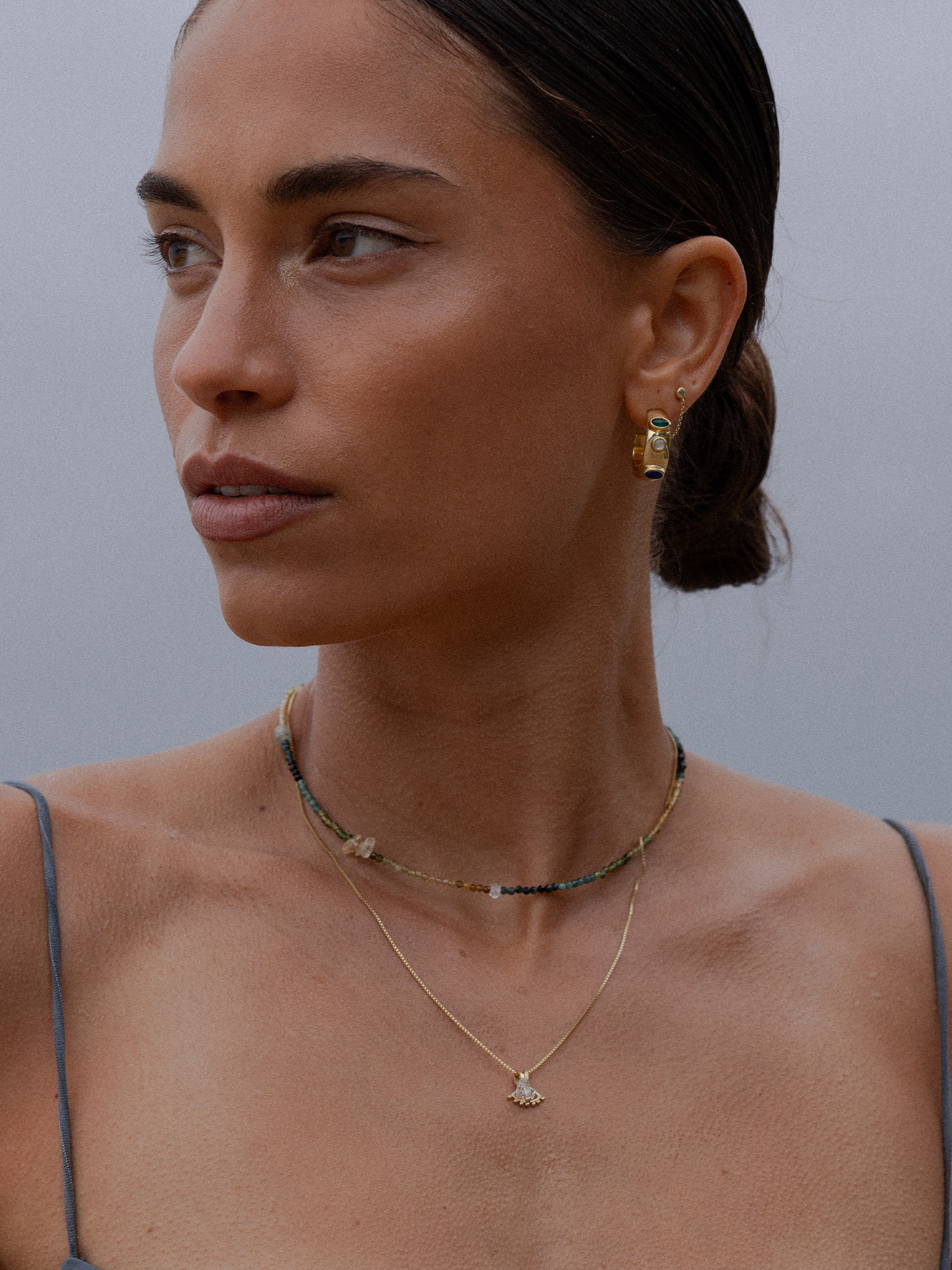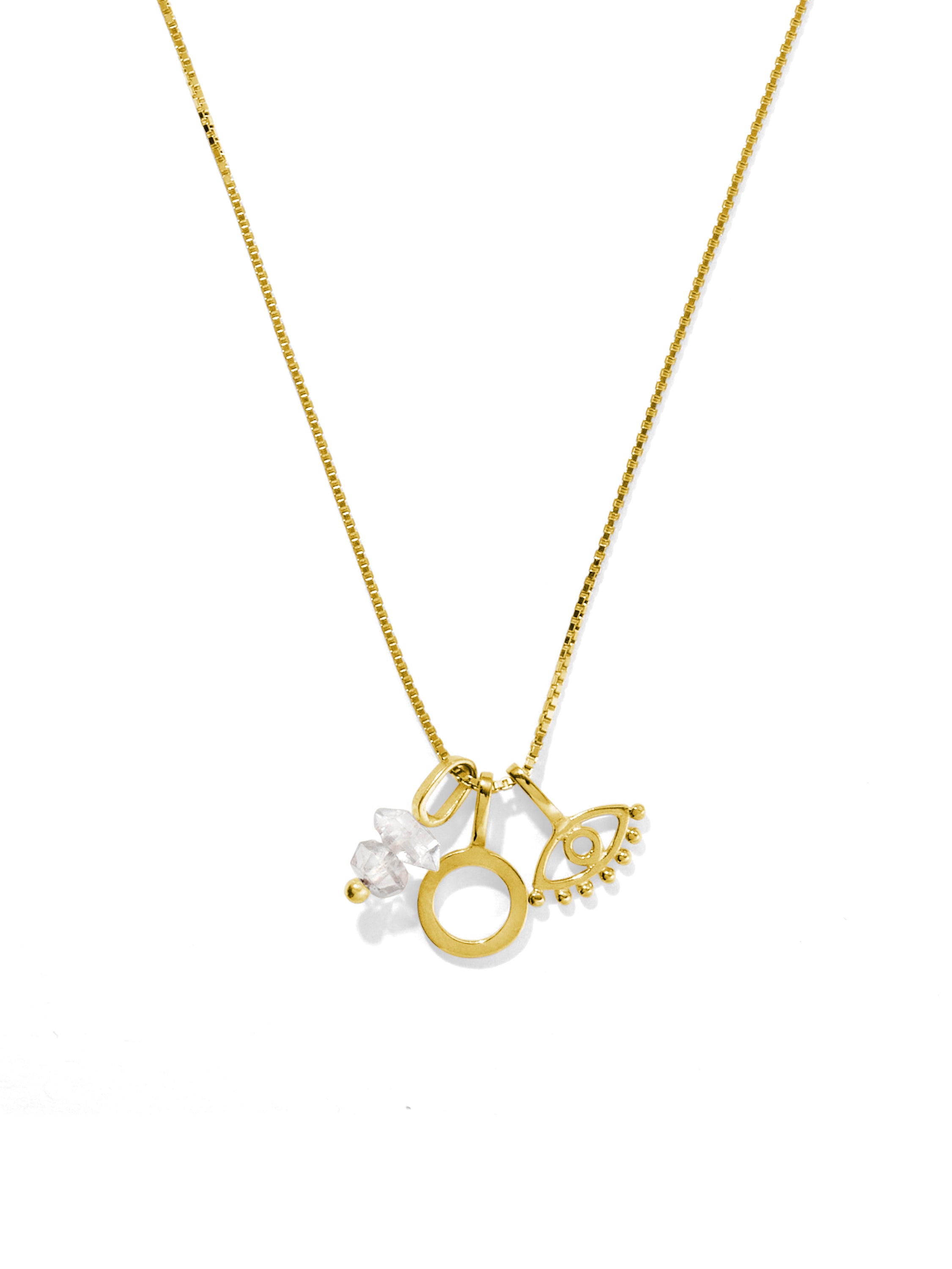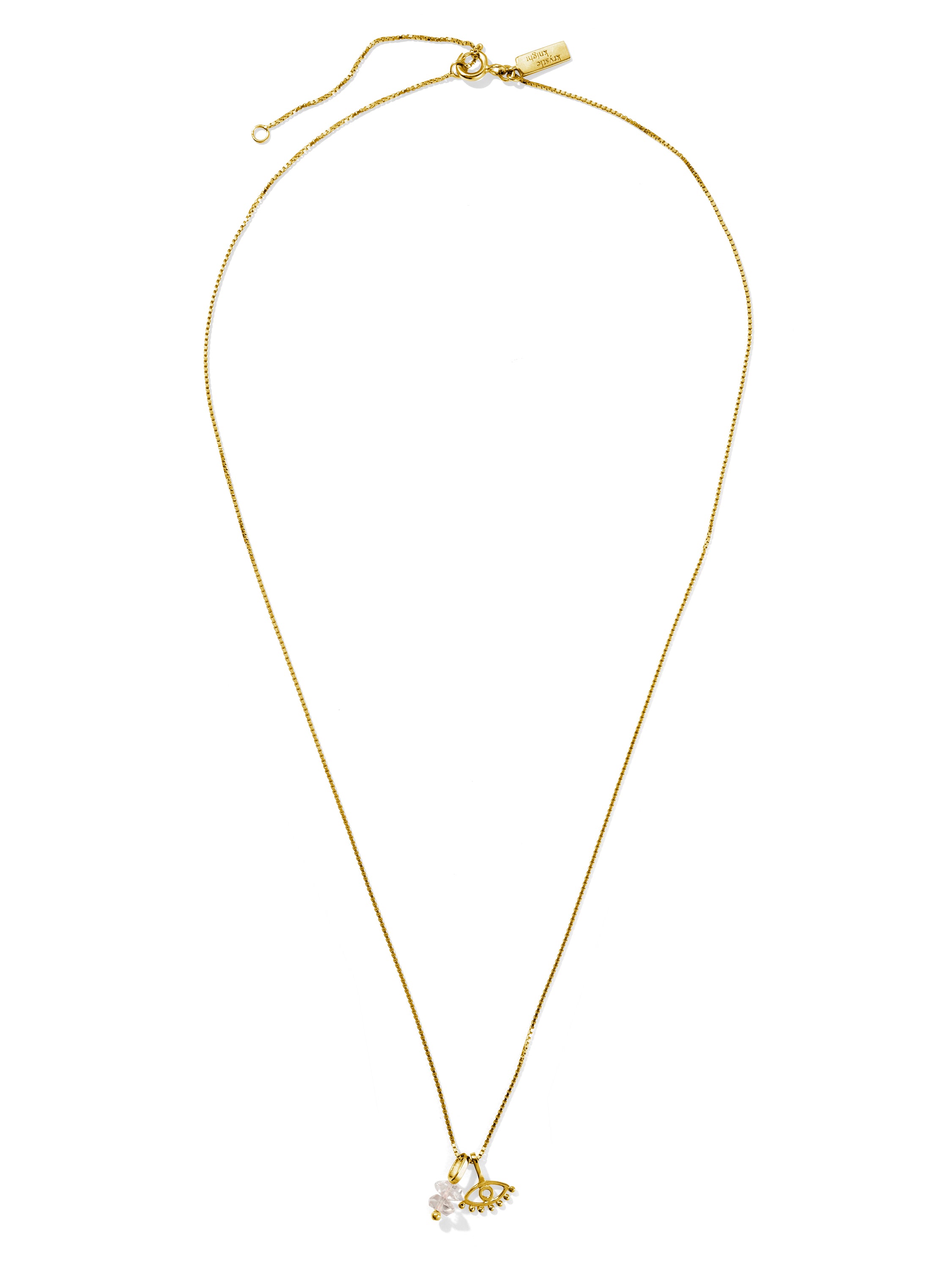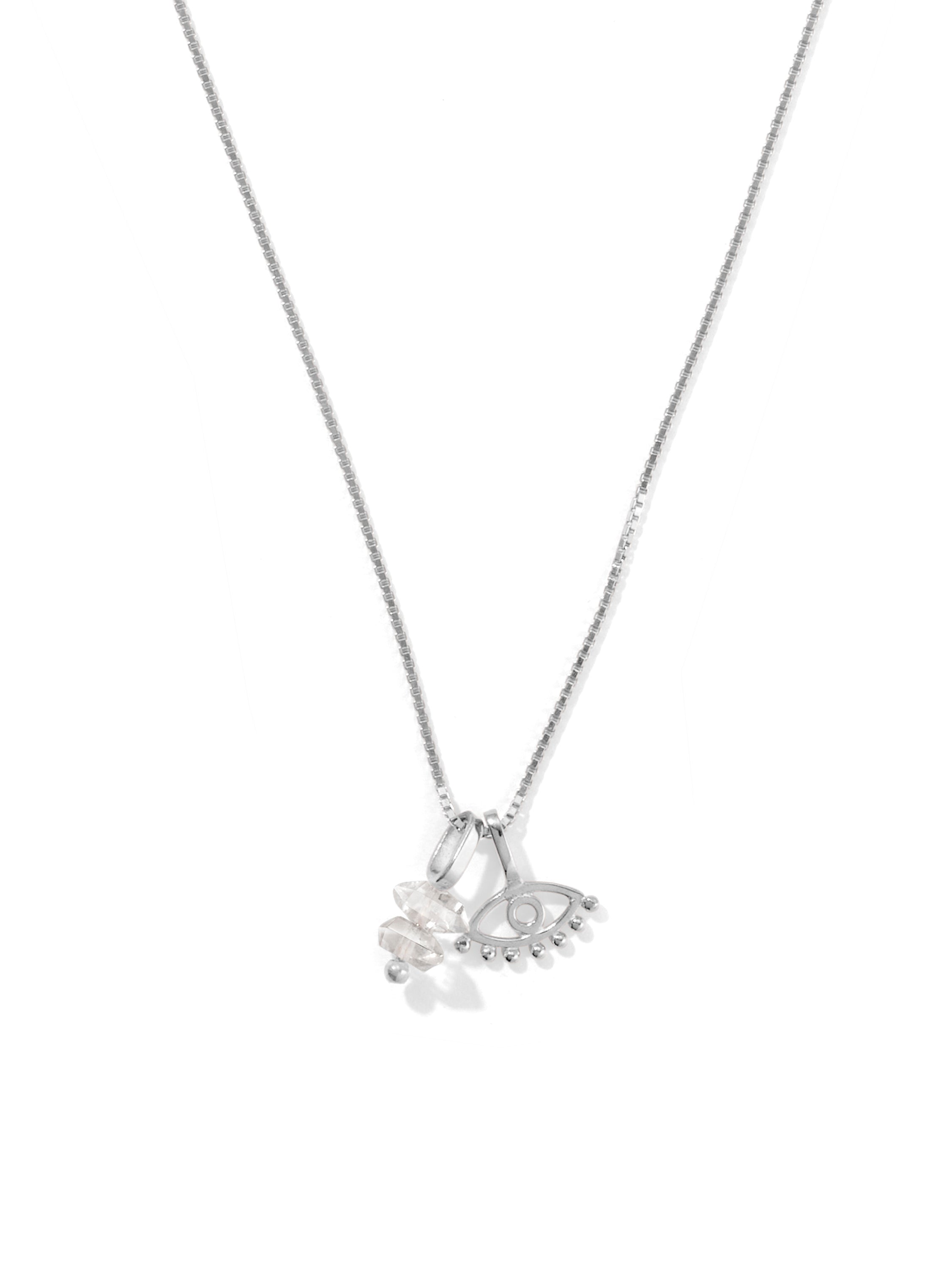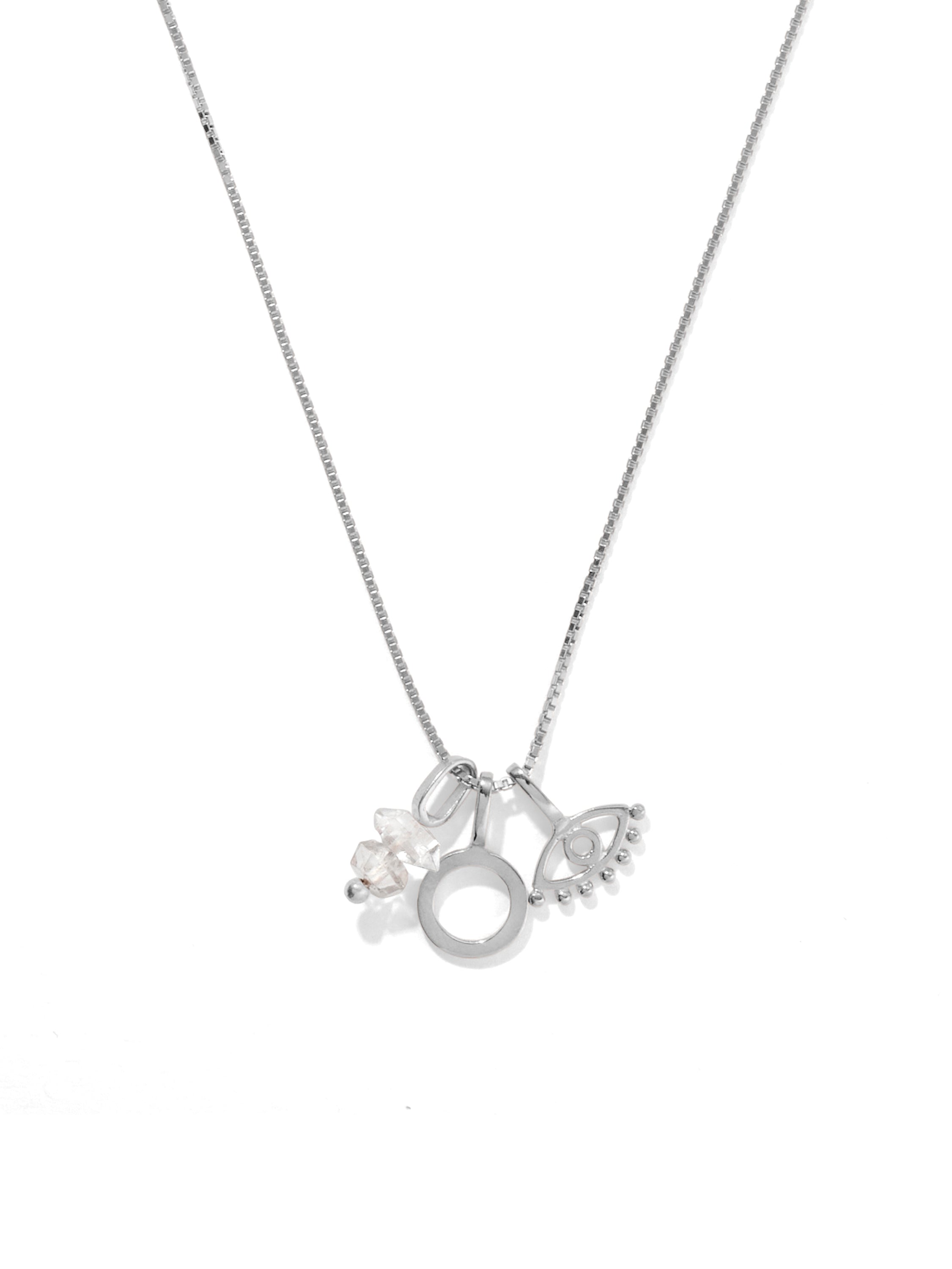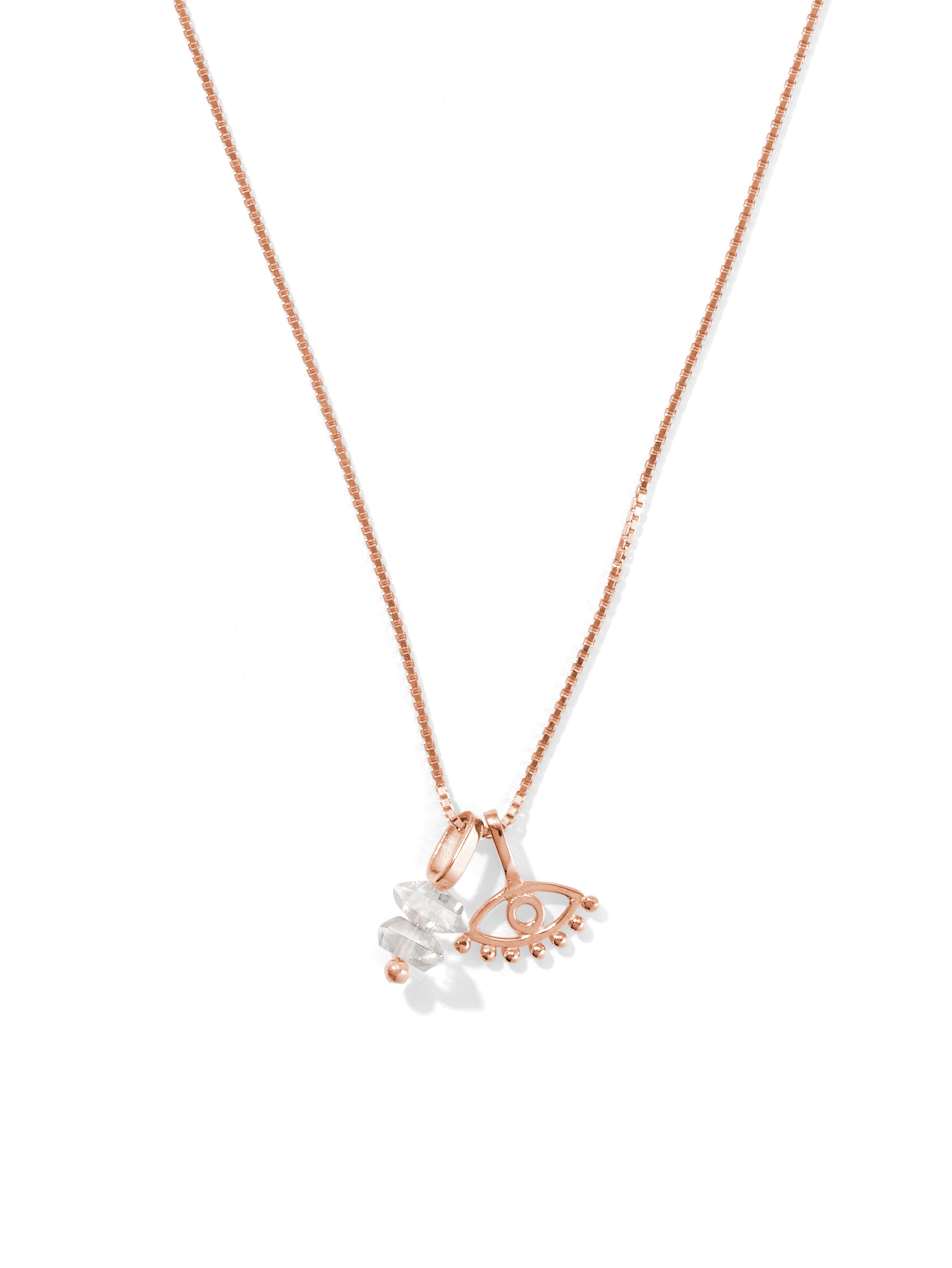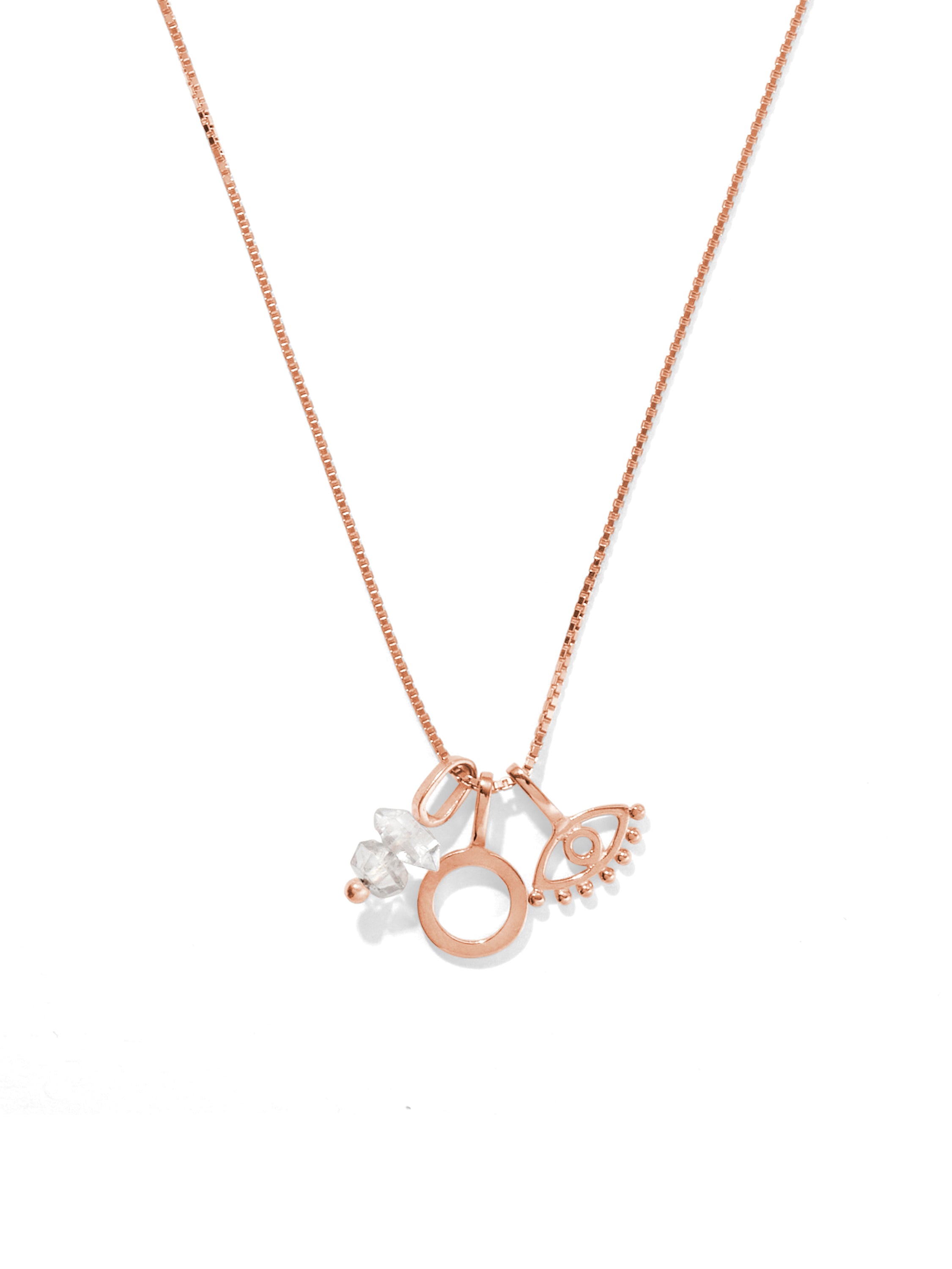 astral charm necklace | herkimer
The Astral Charm Necklace harmonizes two dainty Herkimer Diamonds alongside an Evil Eye charm, harnessing the energies of Herkimer Diamond for clarity and the protective energy of the Evil Eye to create a shield against negative energies.
Choose to add our Type 1 Diabetes Charm and wear it to make an invisible condition visible. Create conversations, meet new people, and spread awareness.
Available in 925 Sterling Silver, 2.5 micron 18K Gold Vermeil (sterling silver) & 2.5 micron 14K Rose Gold Vermeil (sterling silver).
Please note: as our crystal are natural beauties, each crystal may vary slightly in size & clarity.
45cm + 5cm adjustable chain
Herkimer .3cm
Evil Eye .5cm x .7cm
Diabetes Symbol .8cm
Free express shipping for orders over $199 (AUSTRALIA ONLY) learn more
View our returns policy.
Afterpay, Sezzle, Laybuy, ZIP available for purchases $50 AUD or more.