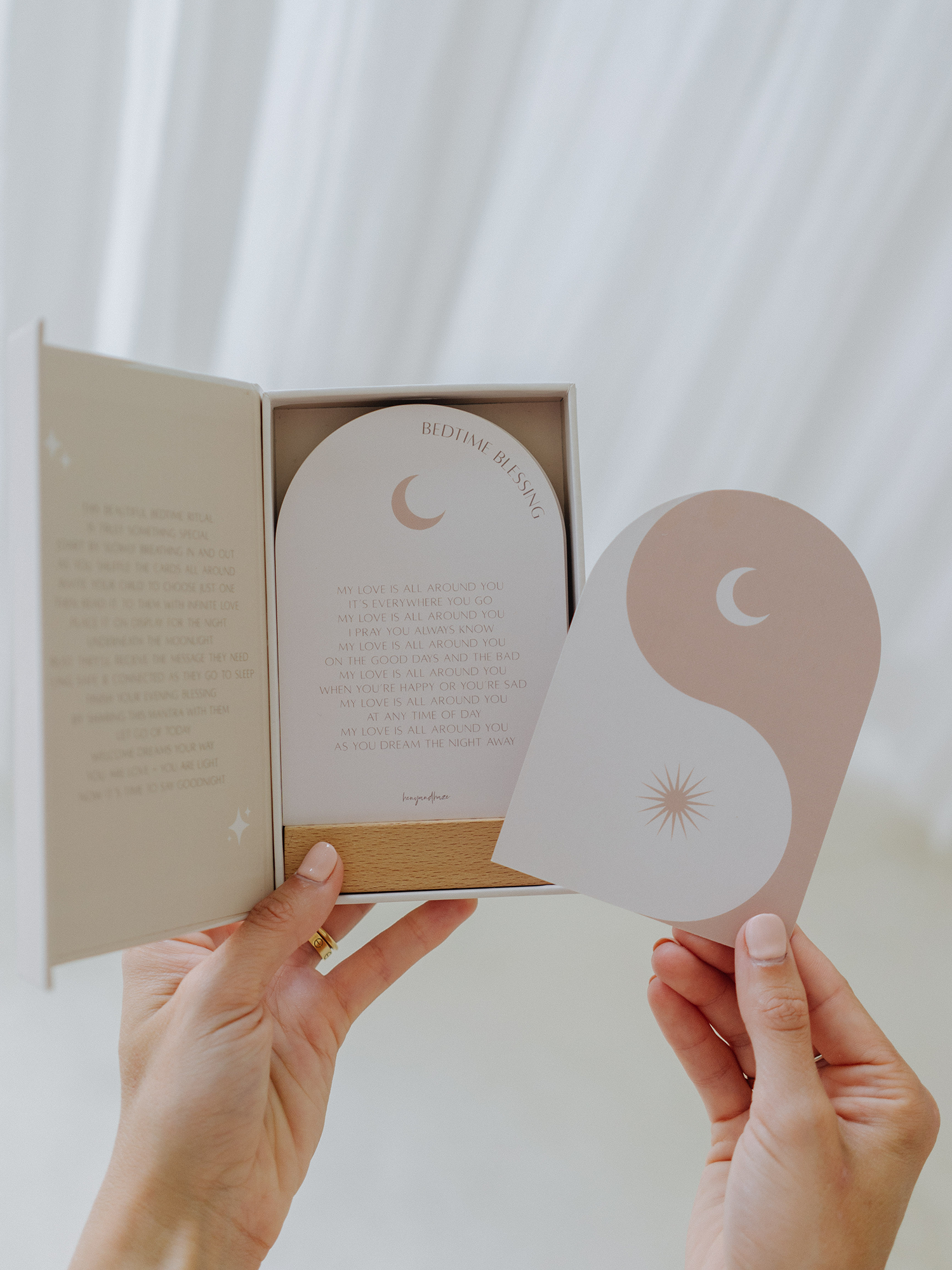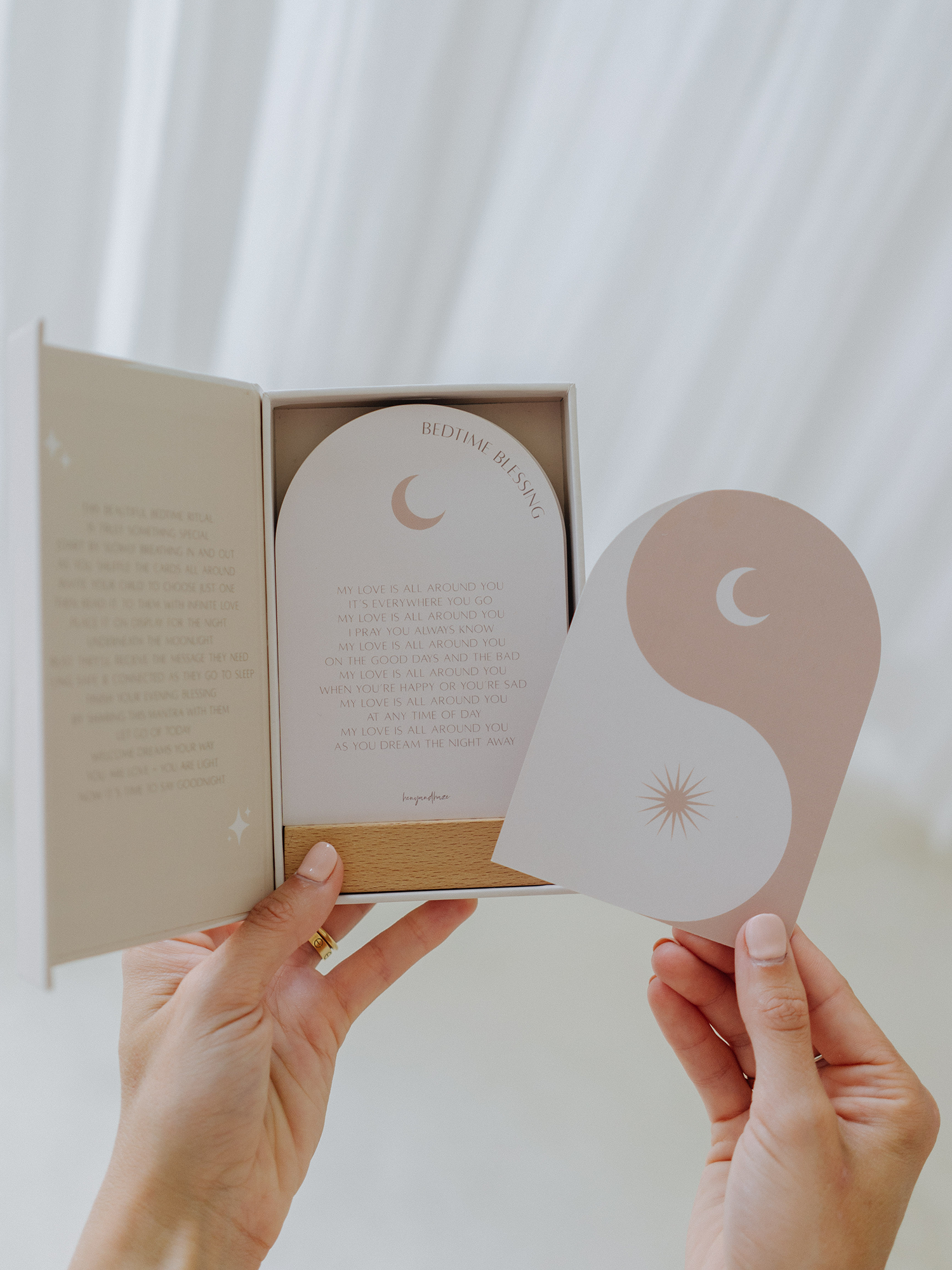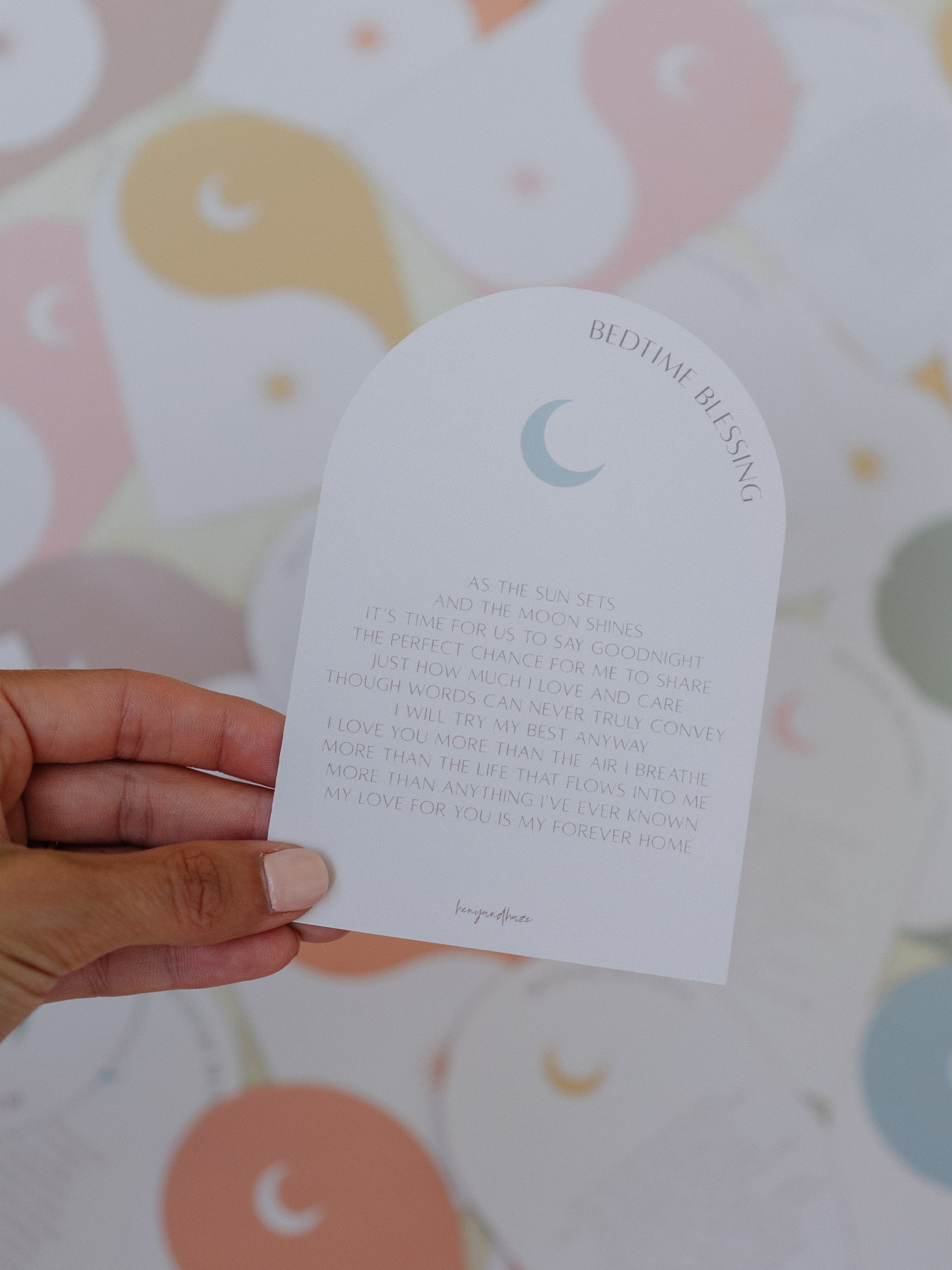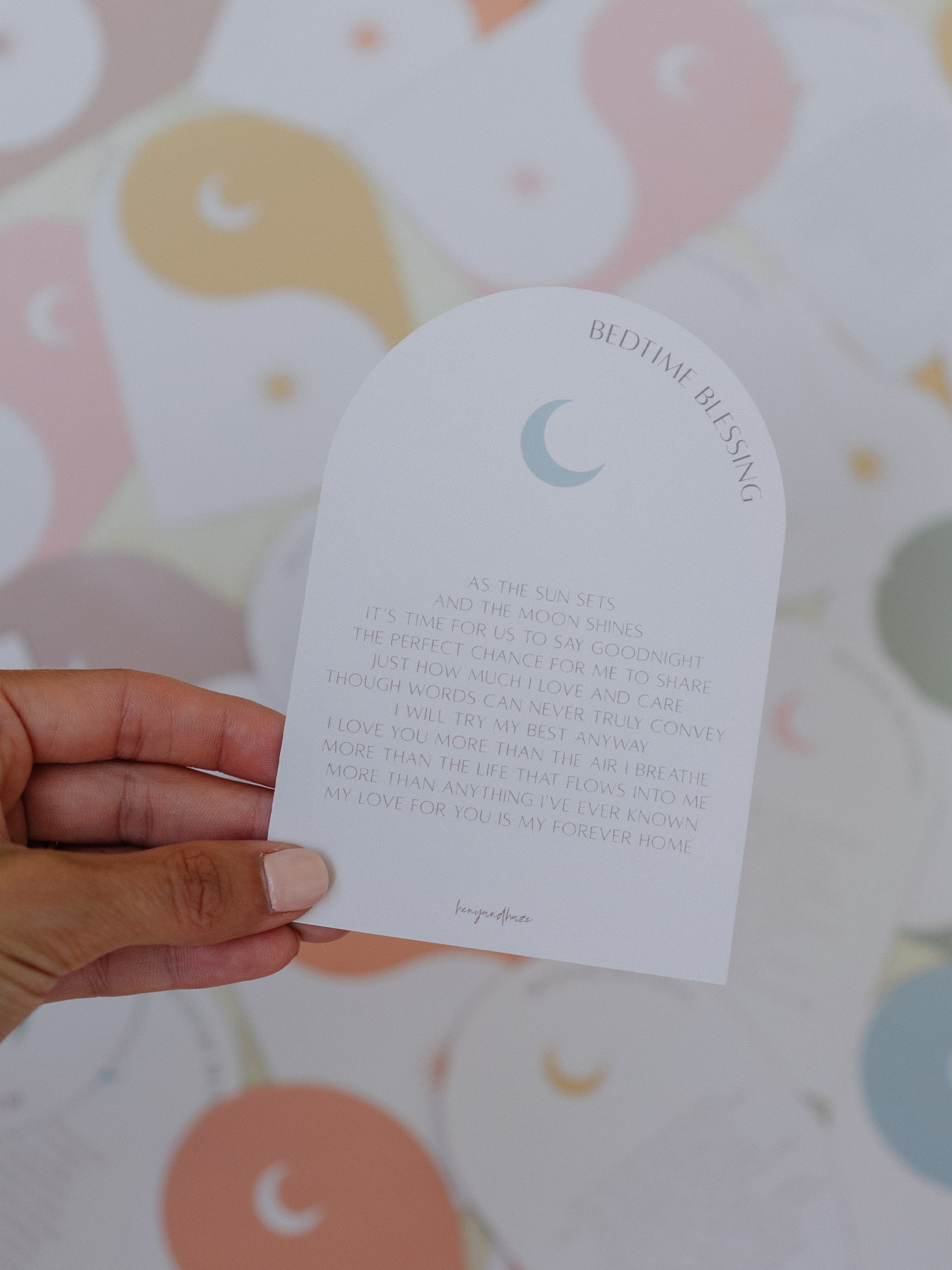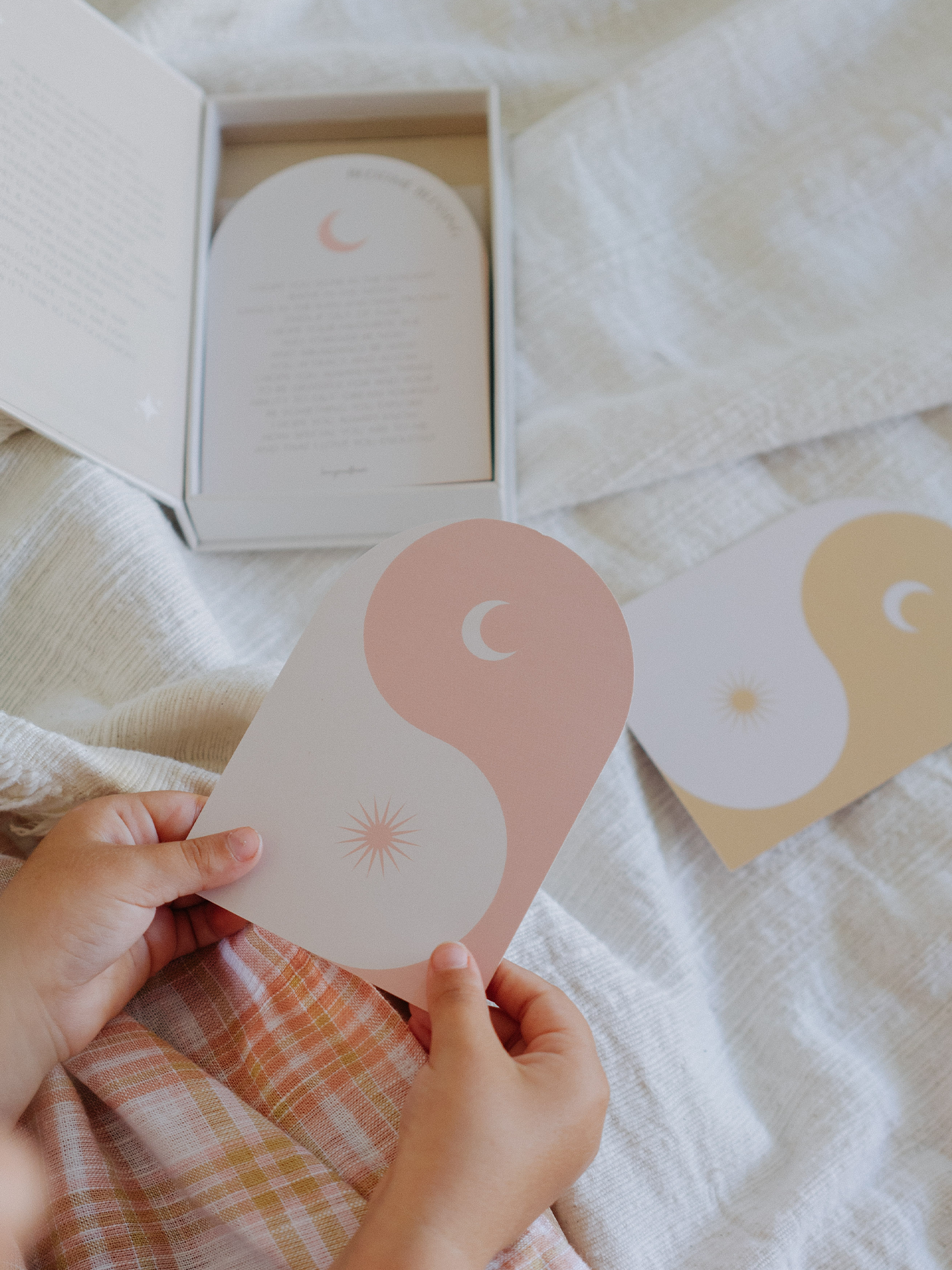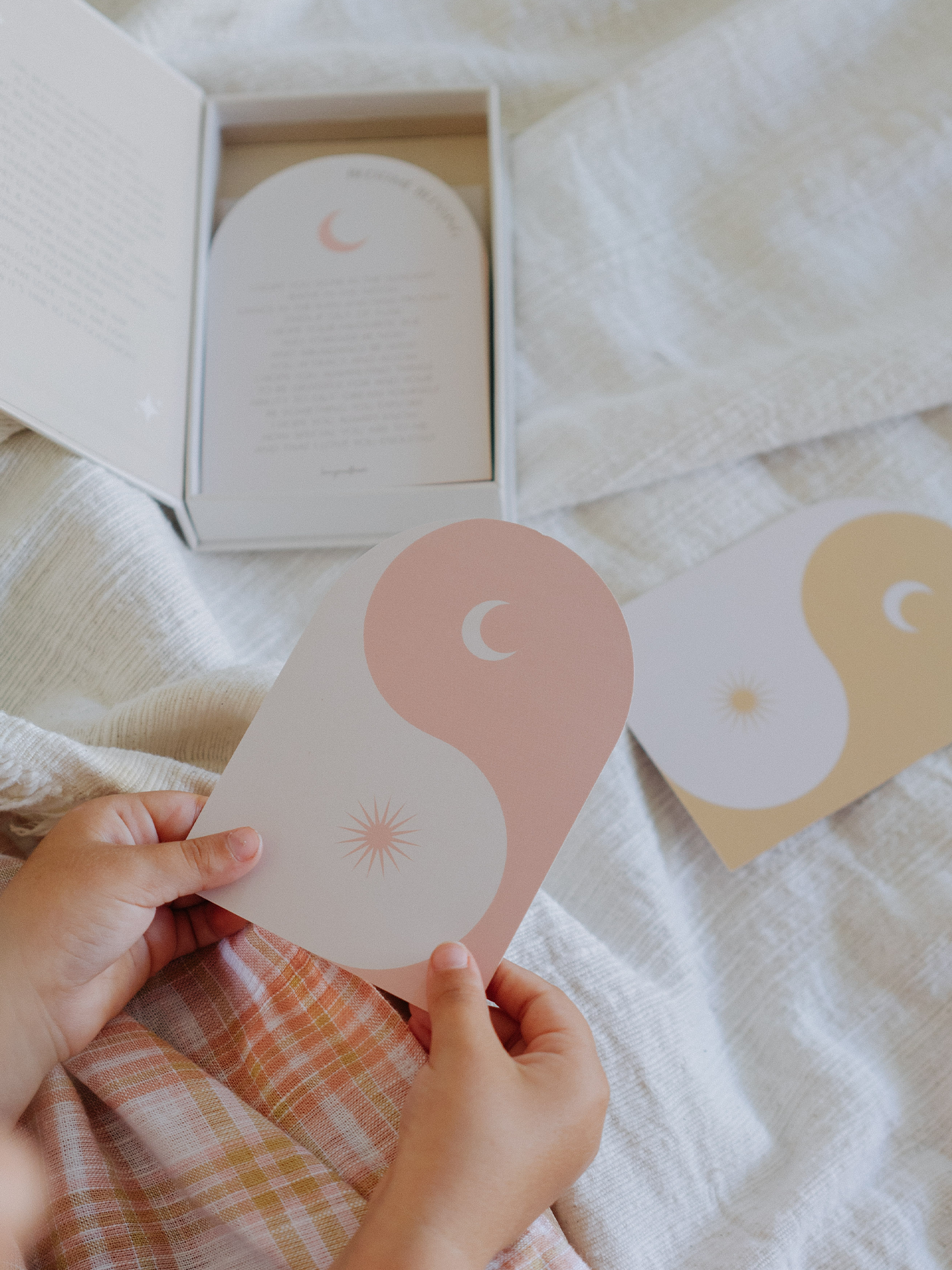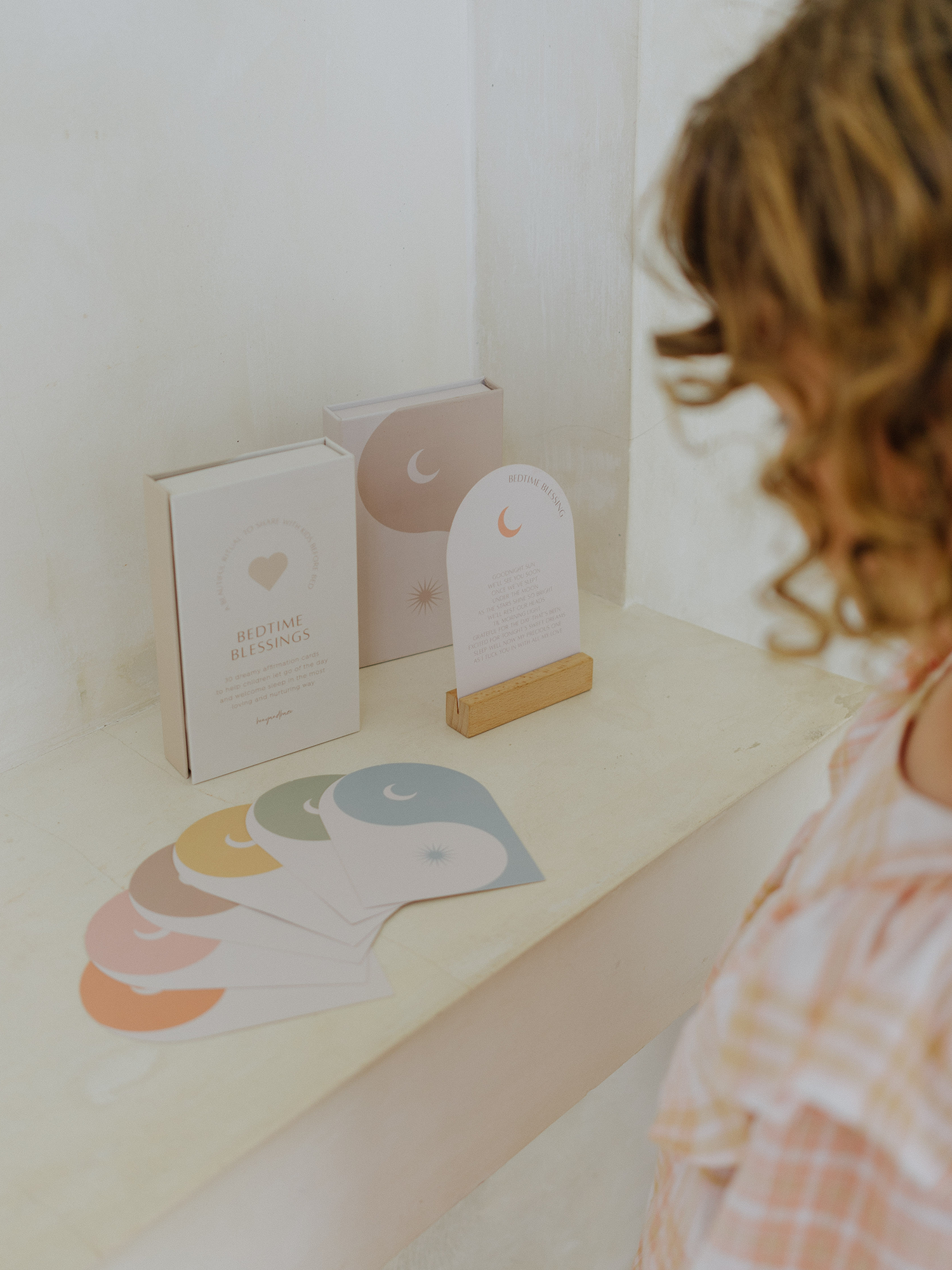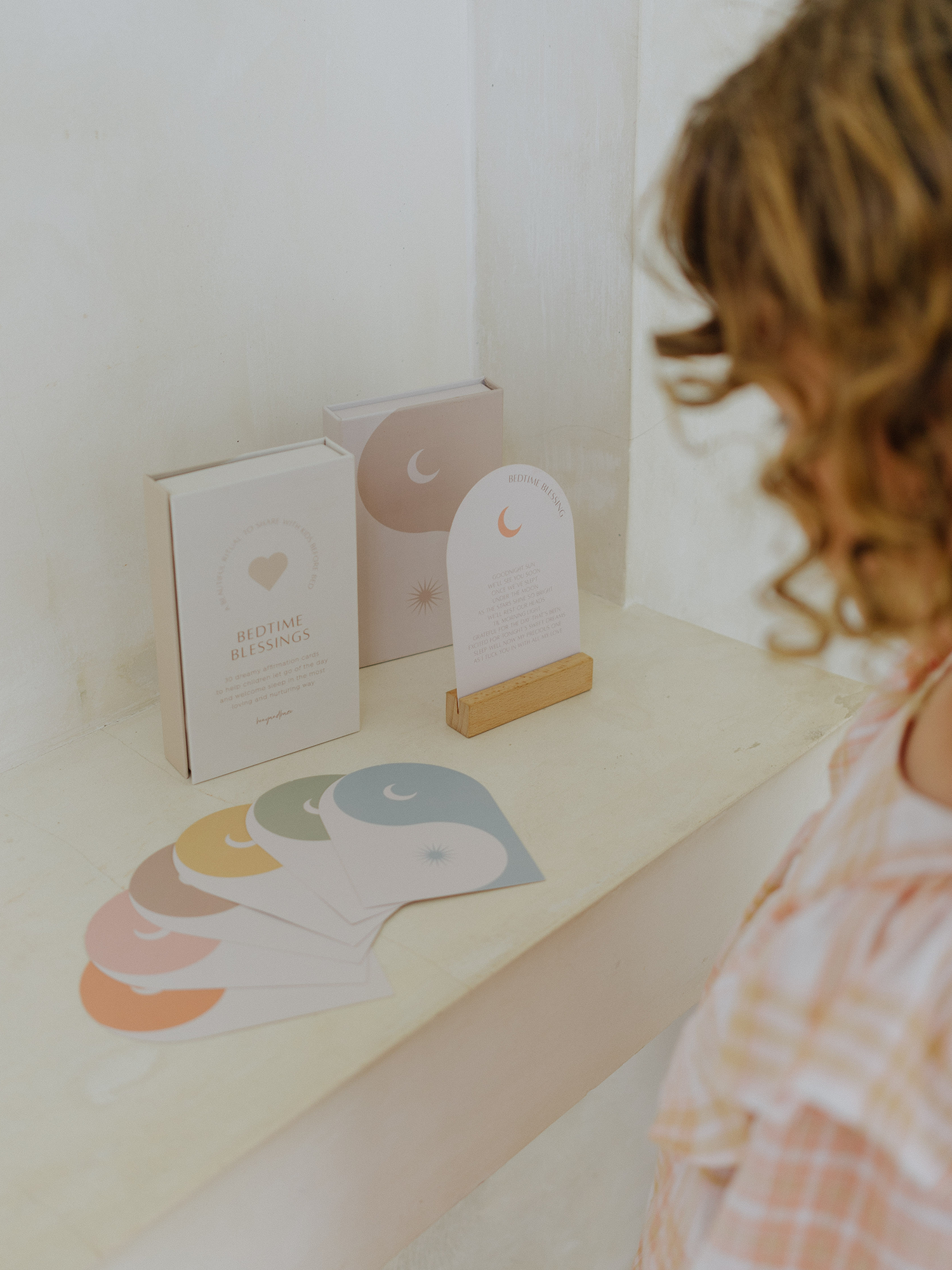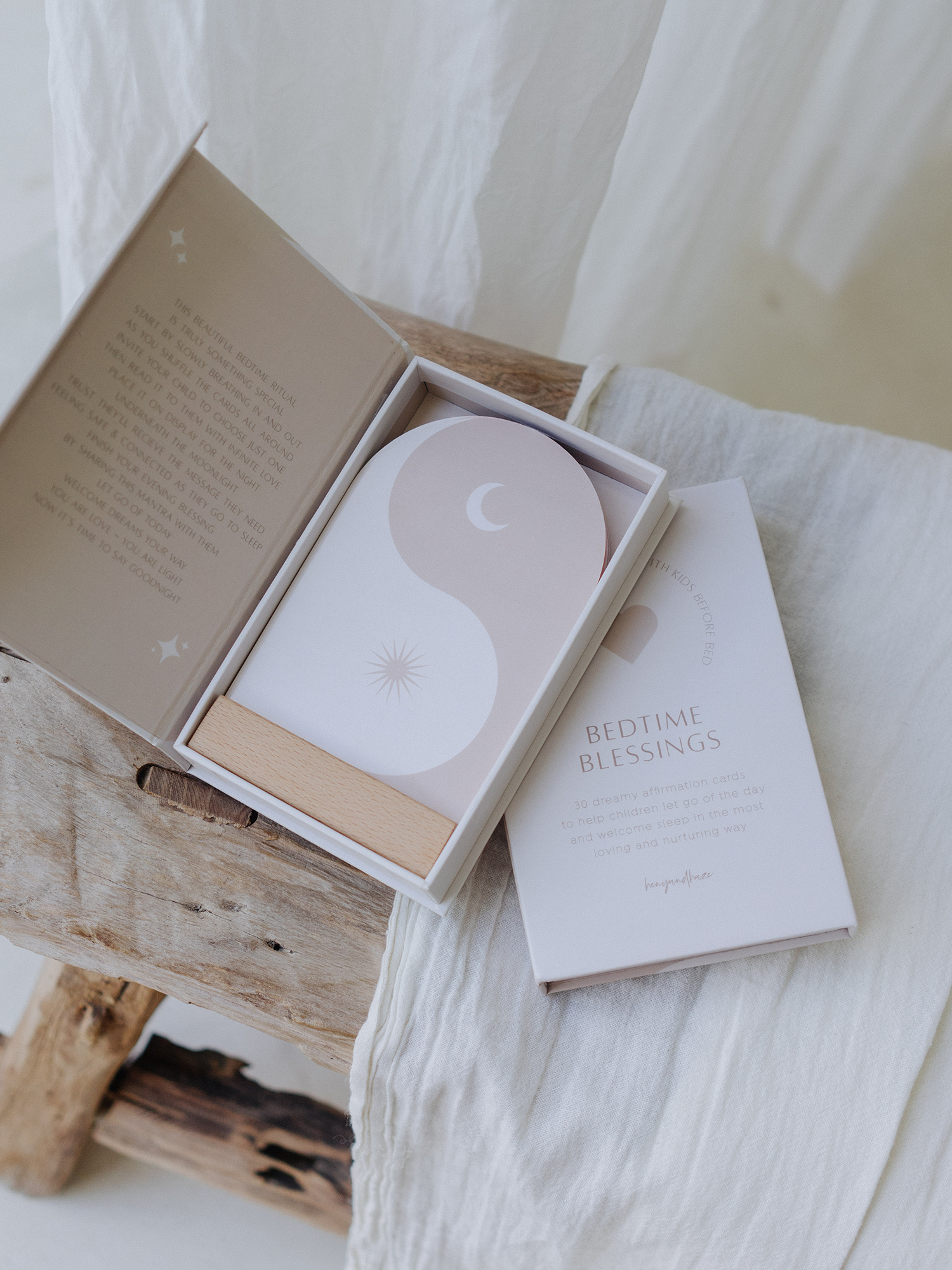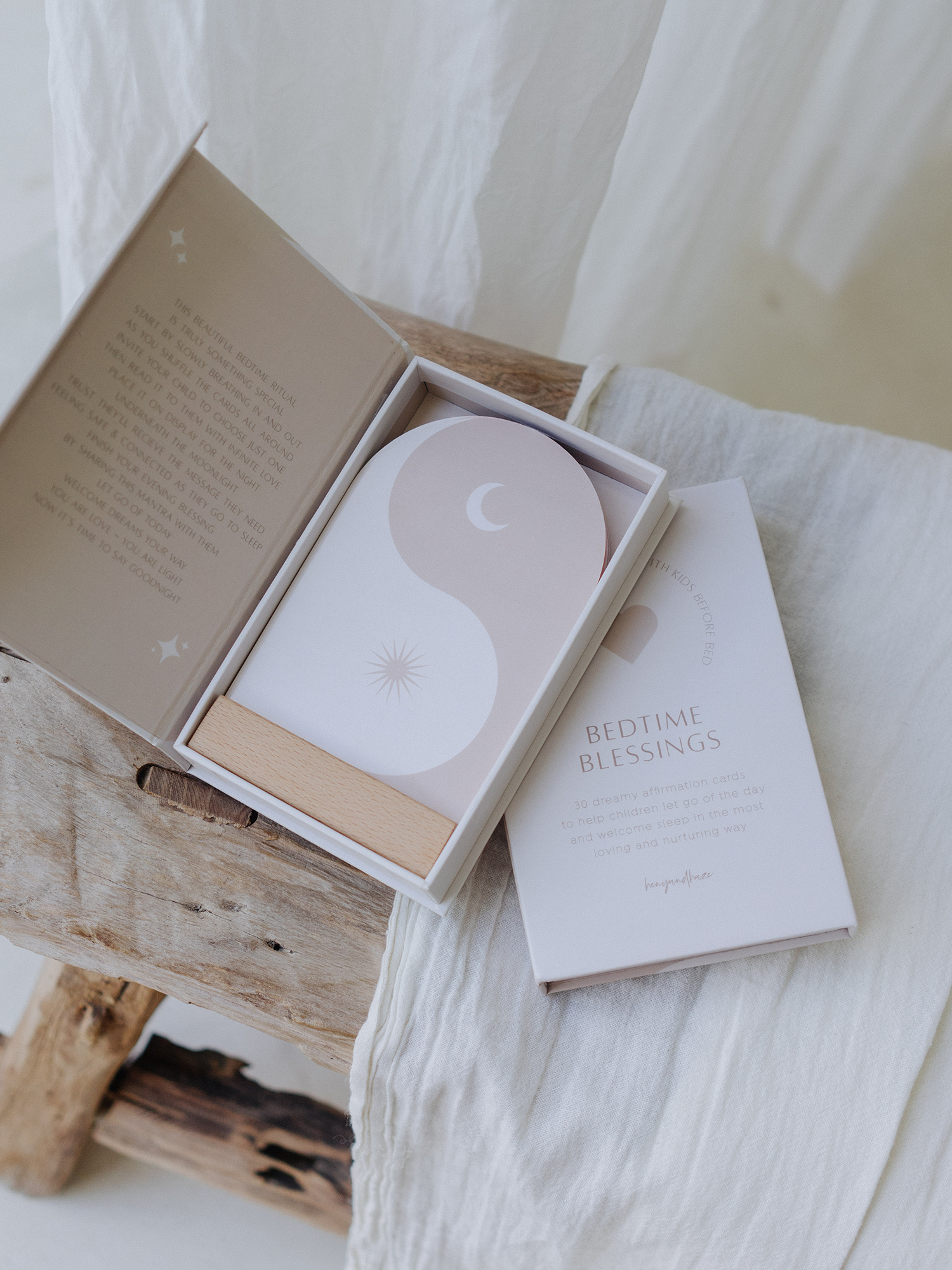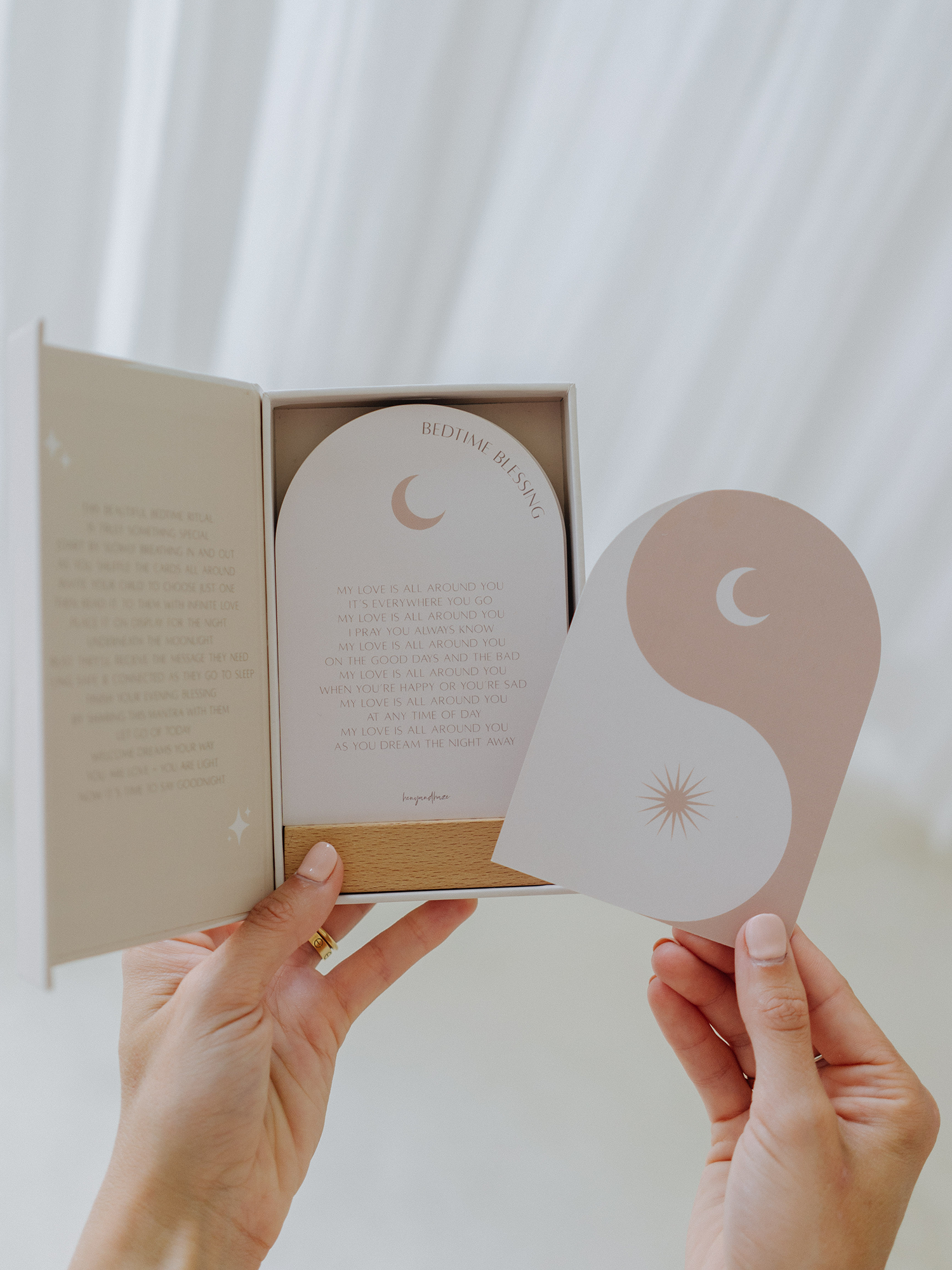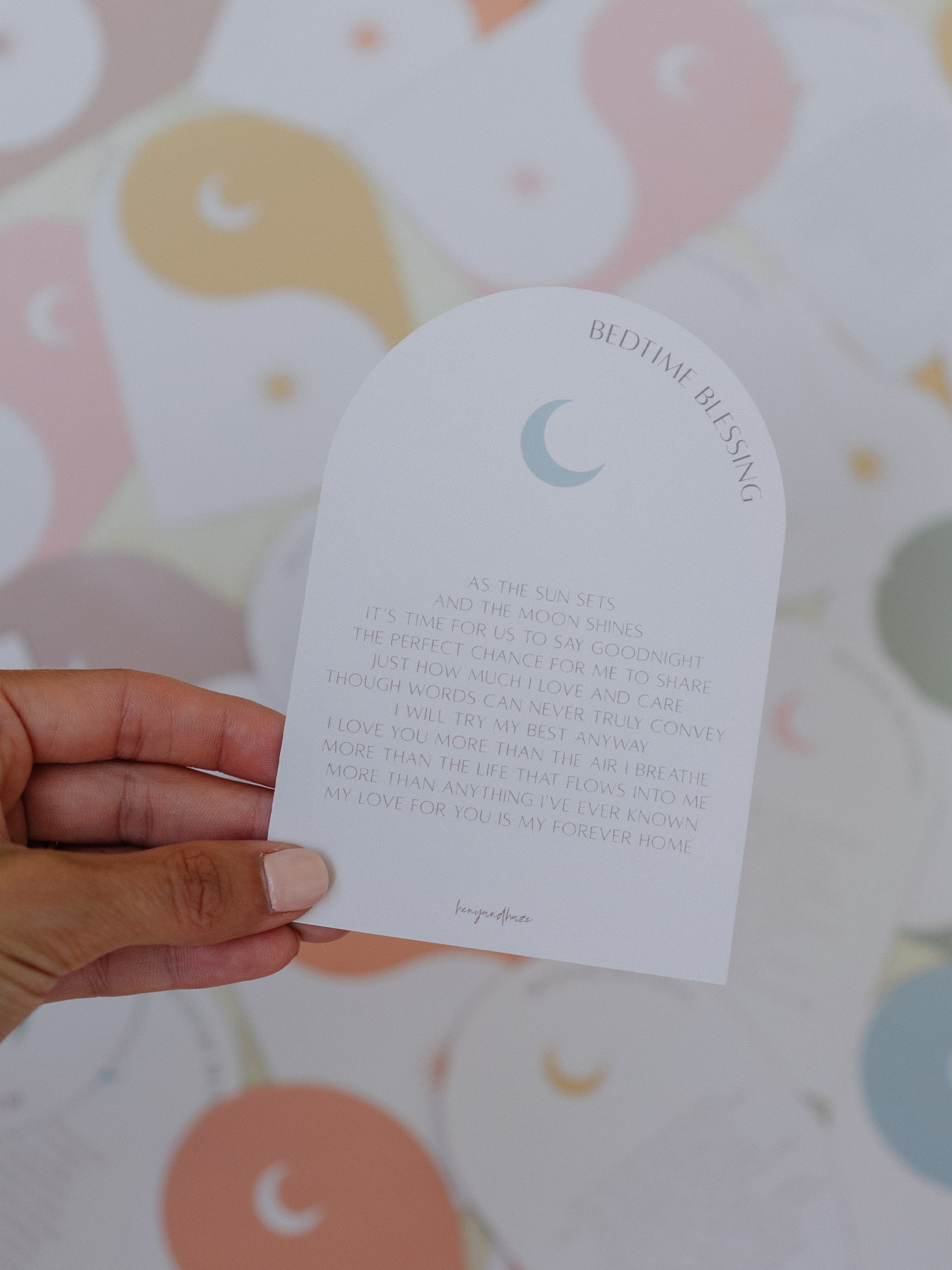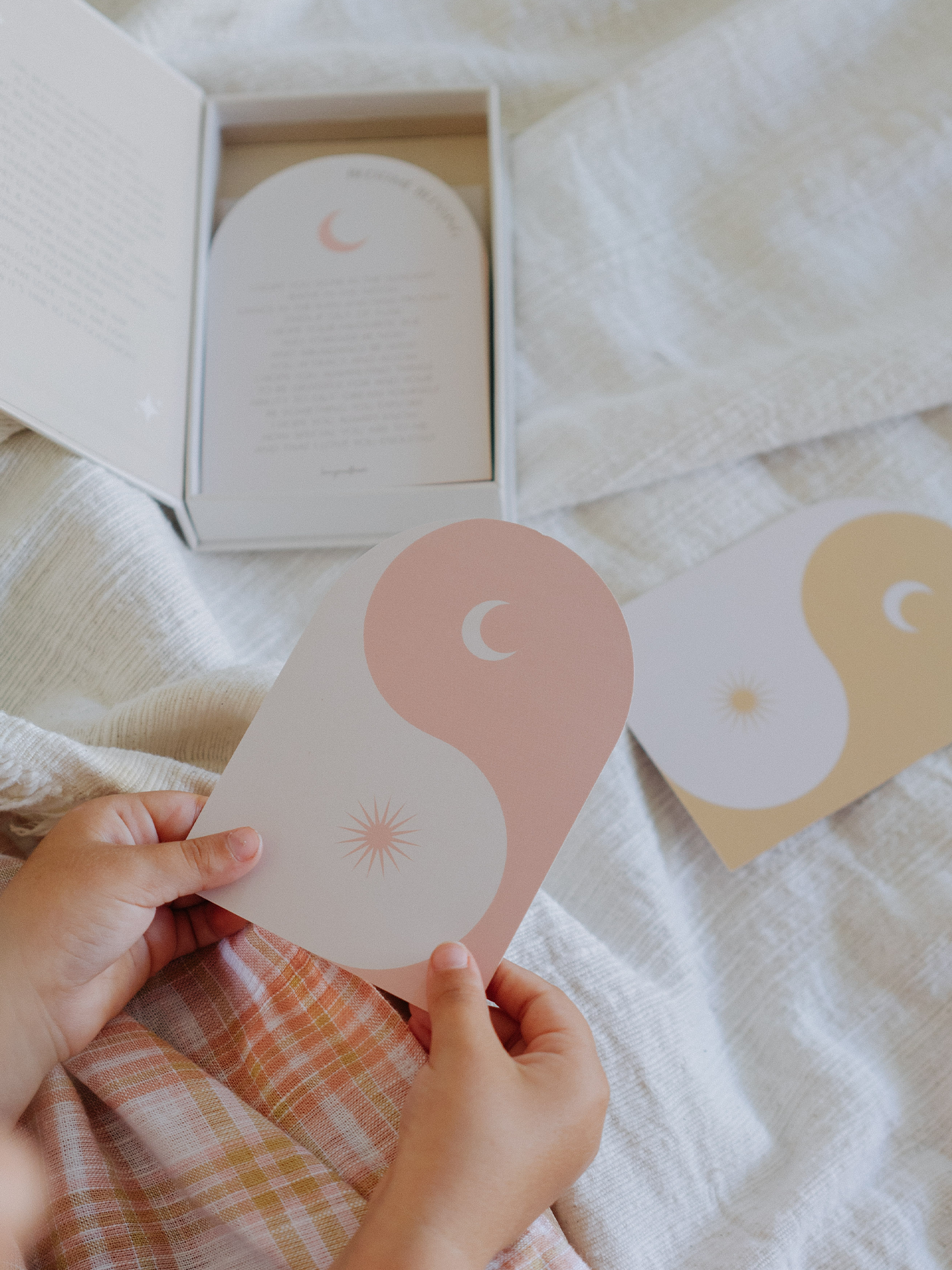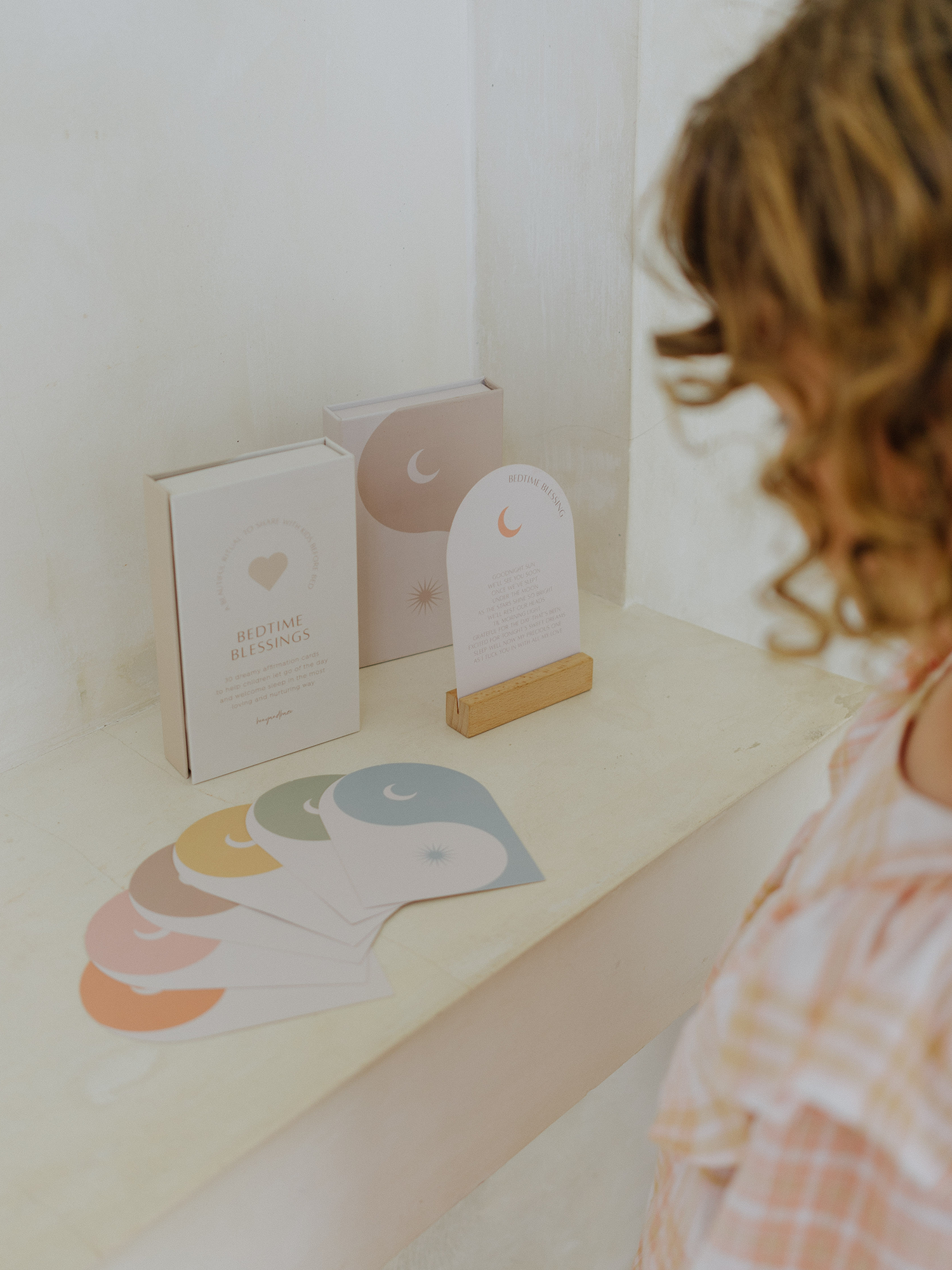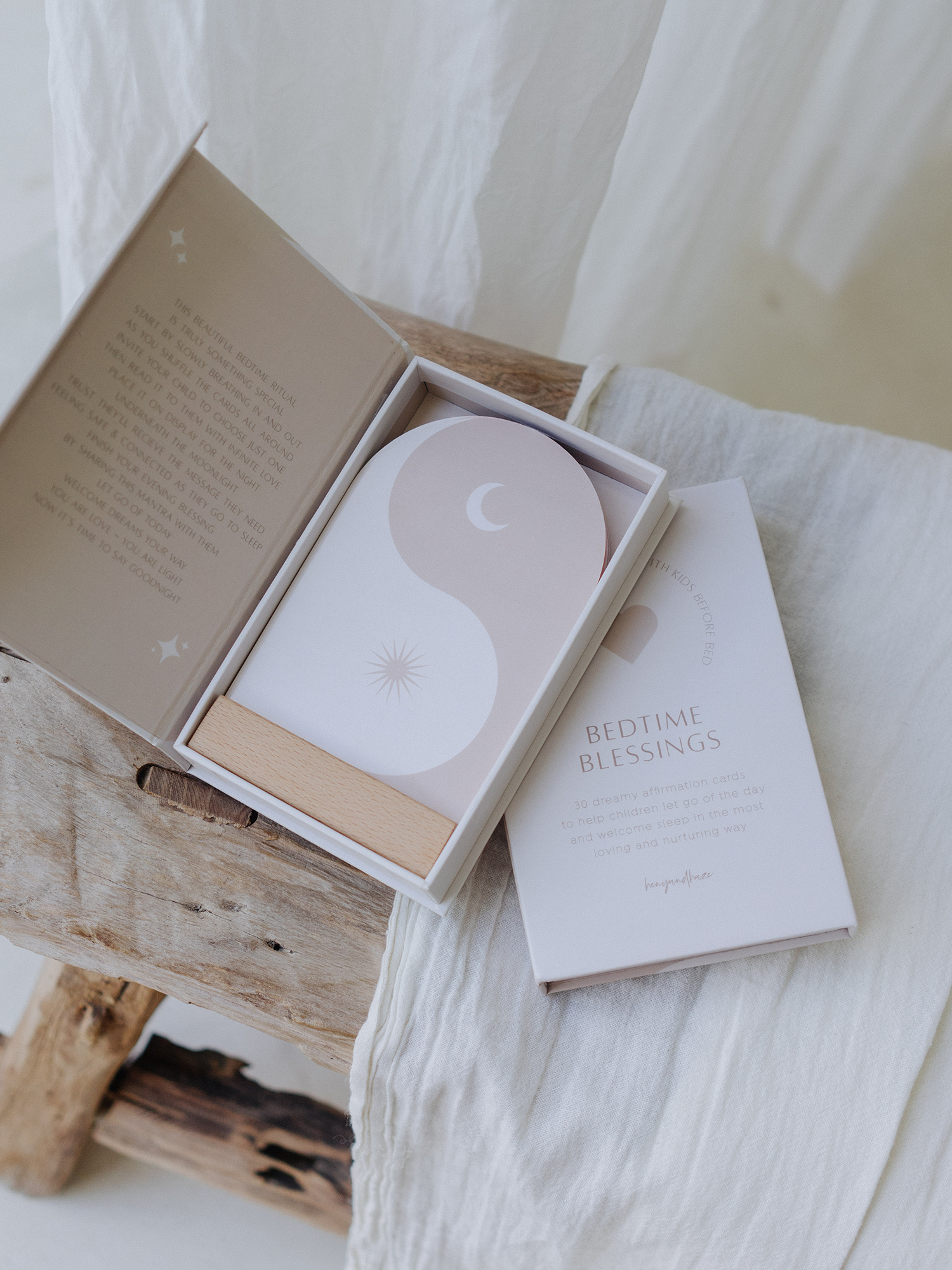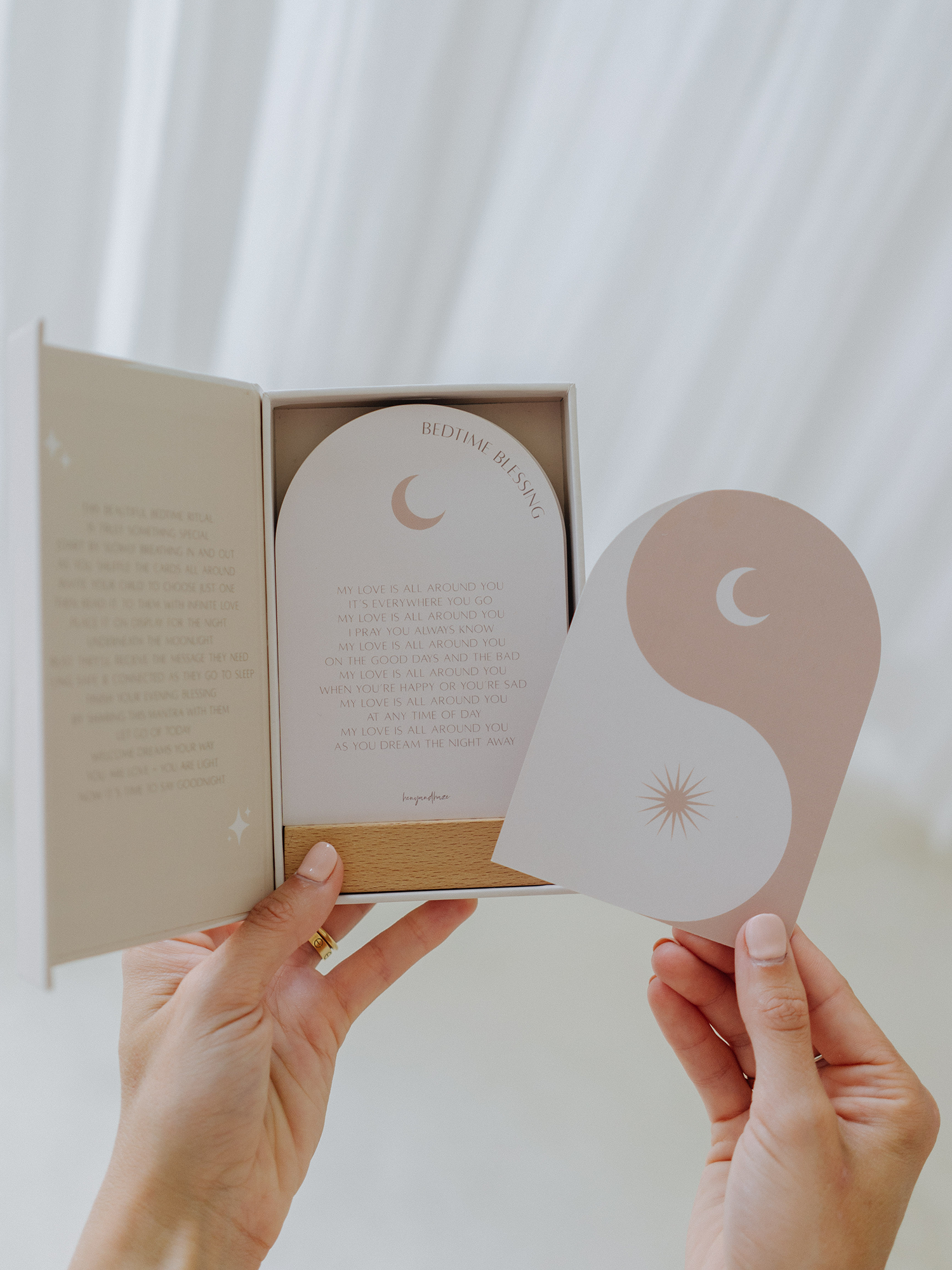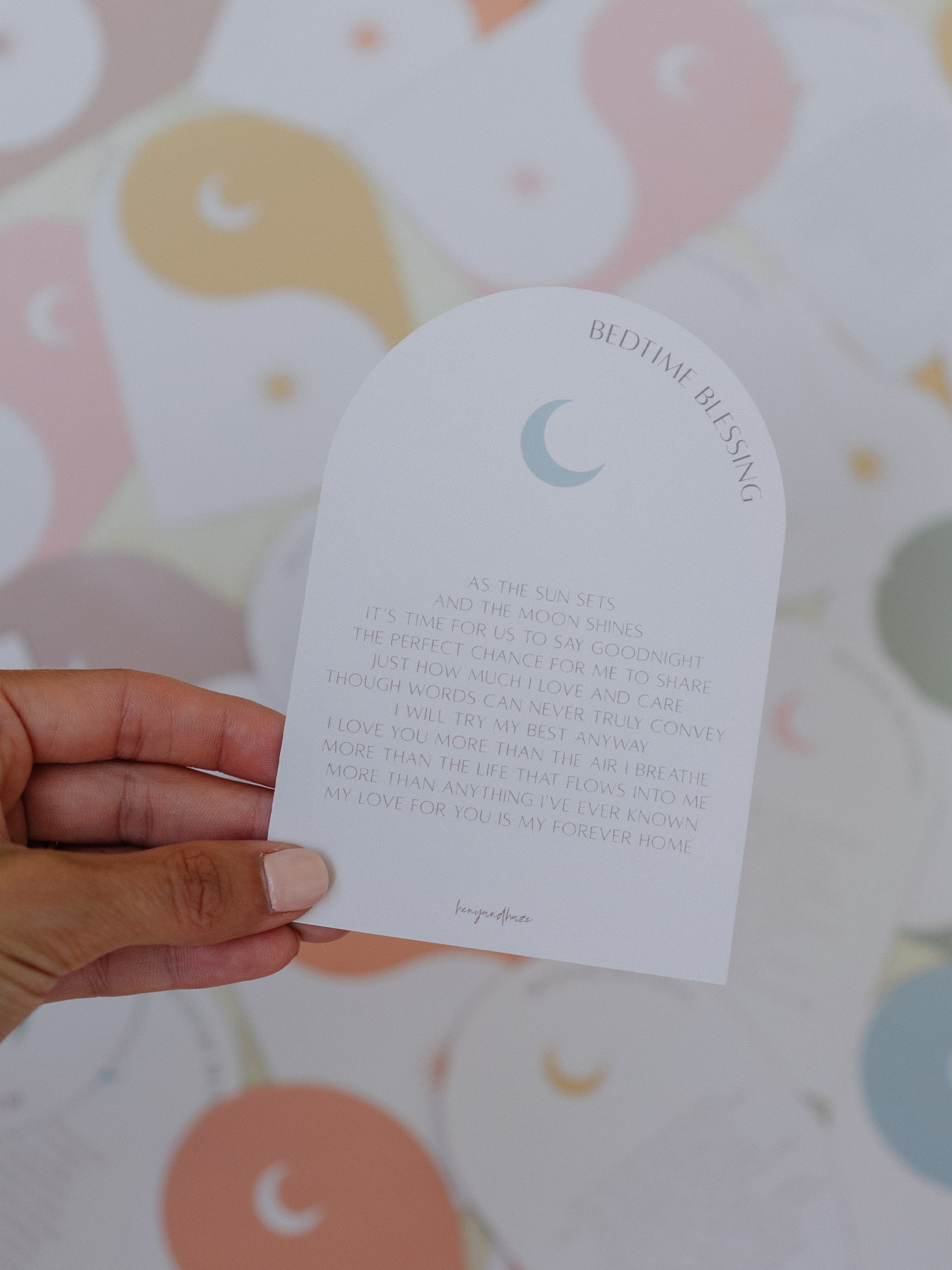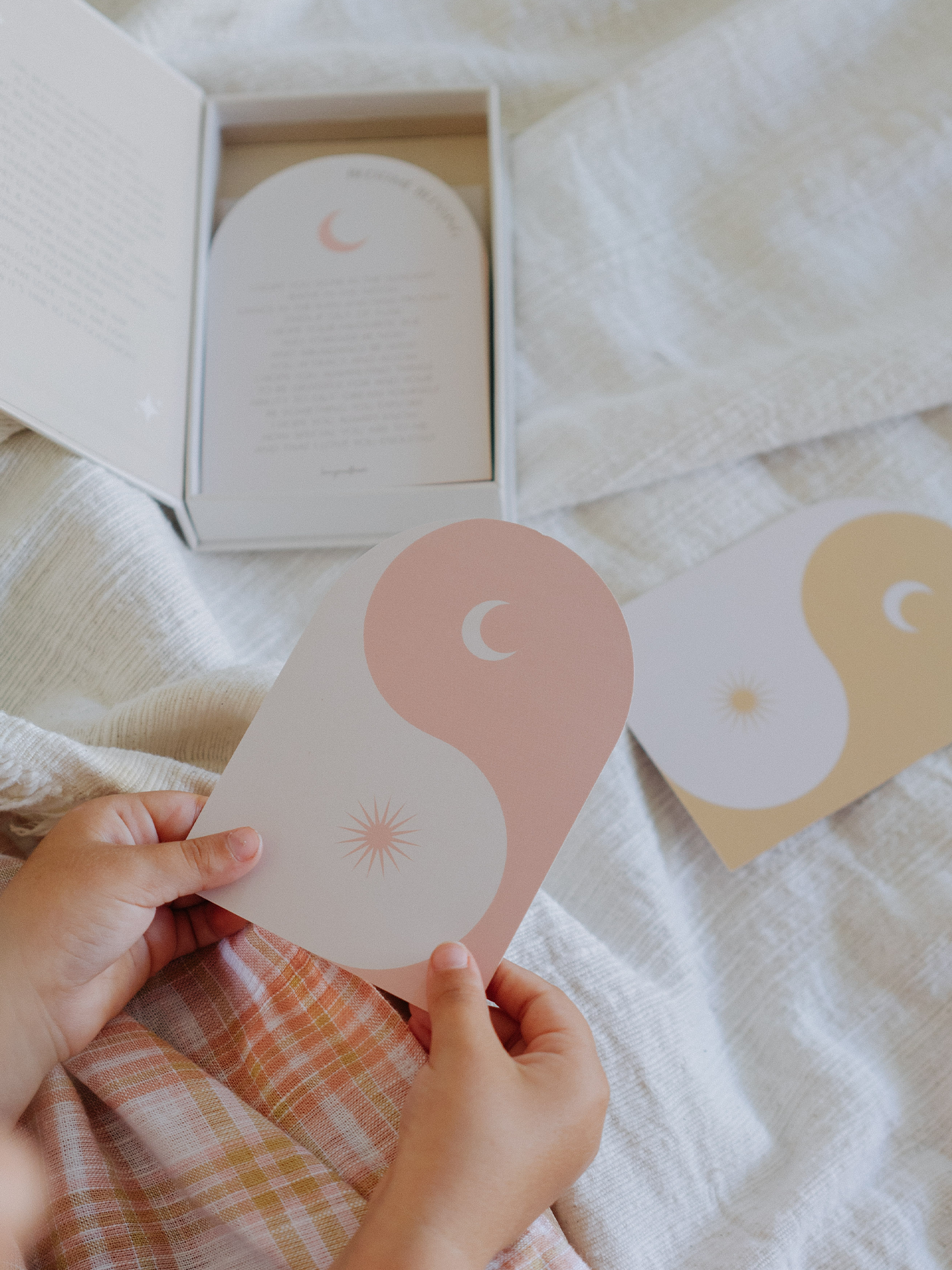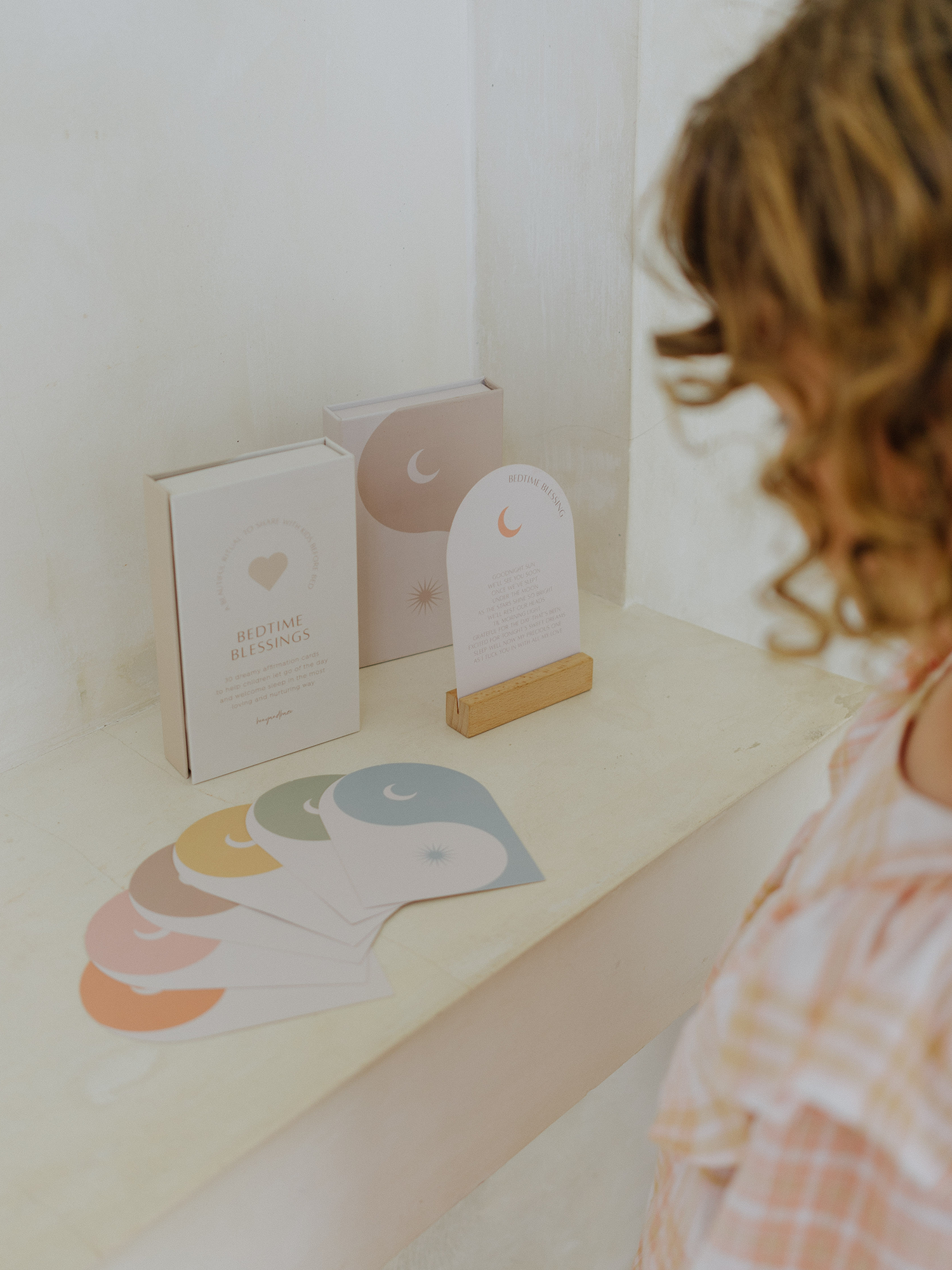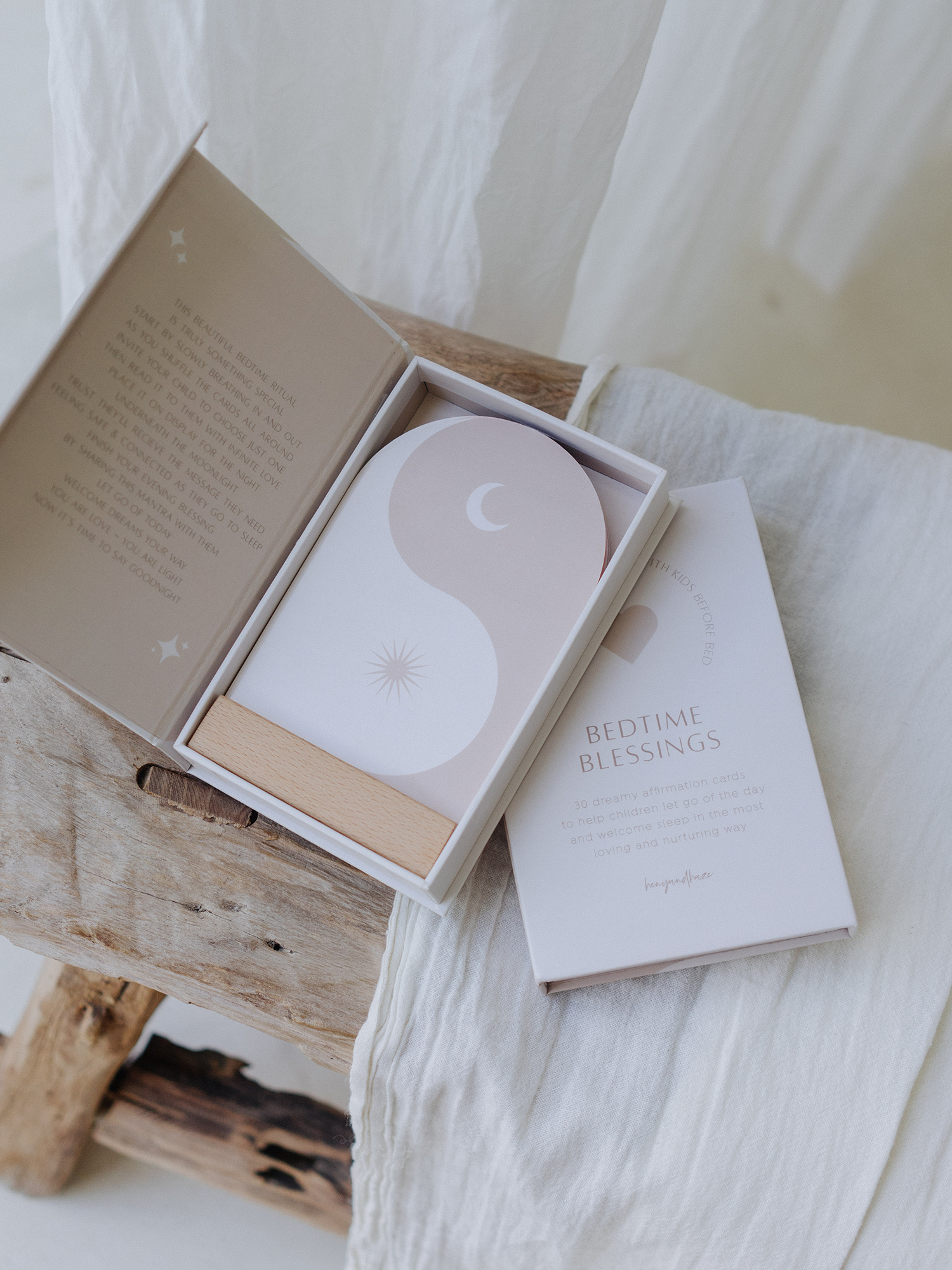 bedtime blessings deck | heny & haze
order before 12pm AEST on weekdays, for same day dispatch*
Going to sleep can feel very daunting for children of all ages given it's usually associated with a lengthy stretch of separation from caregivers, that's why focusing on connection right before bed is key!
30 dreamy affirmation cards with poems written from the heart to help kids let go of the day and welcome sleep in the most loving and nurturing way.
Designed to transform the mood and mindset for both kids and caregivers from dreading bedtime to looking forward to sharing an enjoyable experience together every evening.
Suitable for pre and primary-aged school children.
What's included?
- Magnetic close box for easy and safe storage
- Wooden stand for displaying cards
- Bedtime mantra for nightly consistency
- 30 dreamy affirmation cards with poems personally written by Emily Hartigan
- Printed on 350gsm art paper for durability
- Unique custom arch die cut
- Calming colour palette to set the bedtime mood
- Travel-friendly design
Free express shipping for orders over $199 (AUSTRALIA ONLY) learn more
View our returns policy.
Afterpay, Sezzle, Laybuy, ZIP available for purchases $50 AUD or more.