KKJ will be donating $20 from every piece sold, within our 'Make It Visible' collection, directly to JDRF supporting research into Type 1 Diabetes.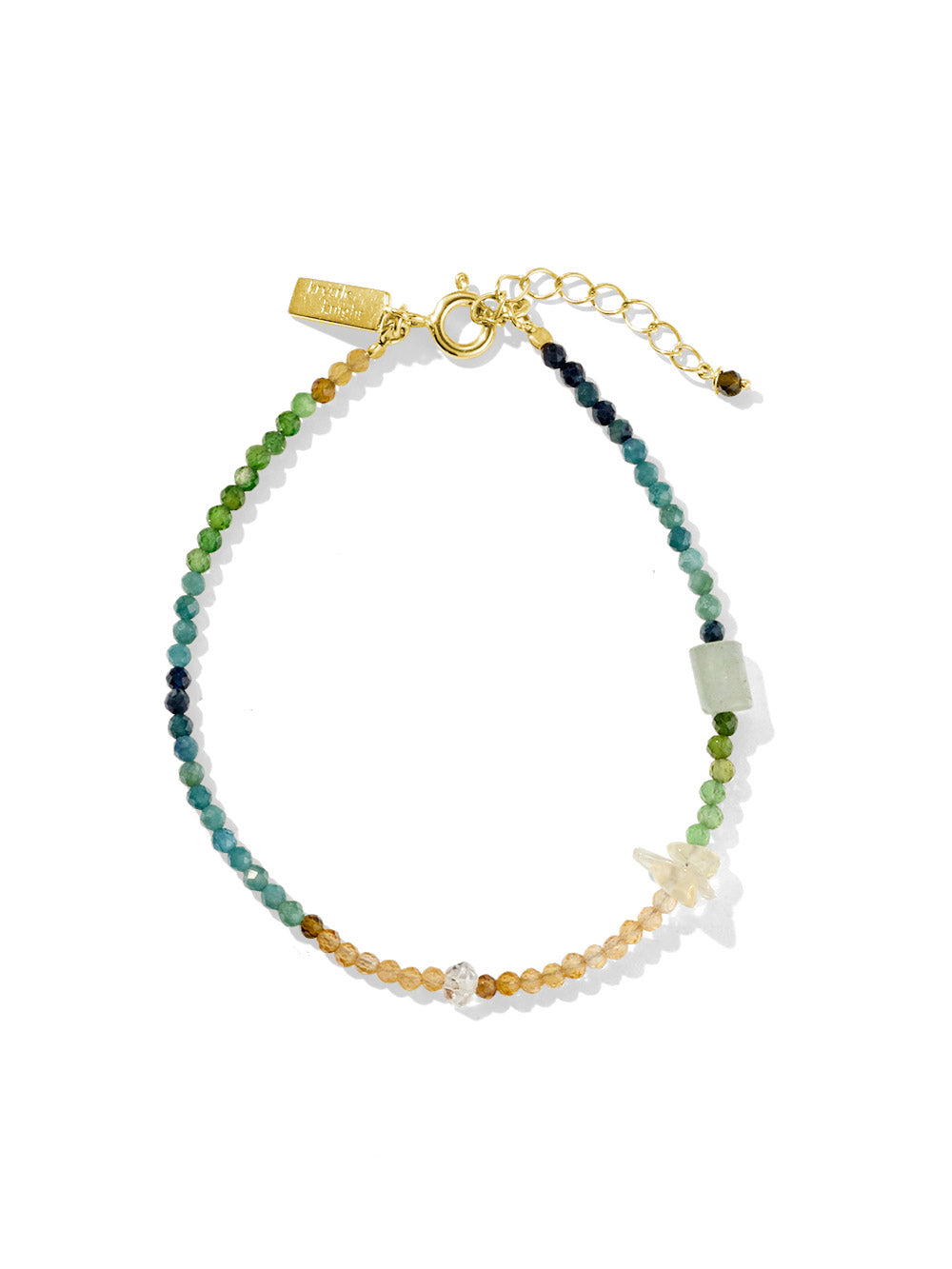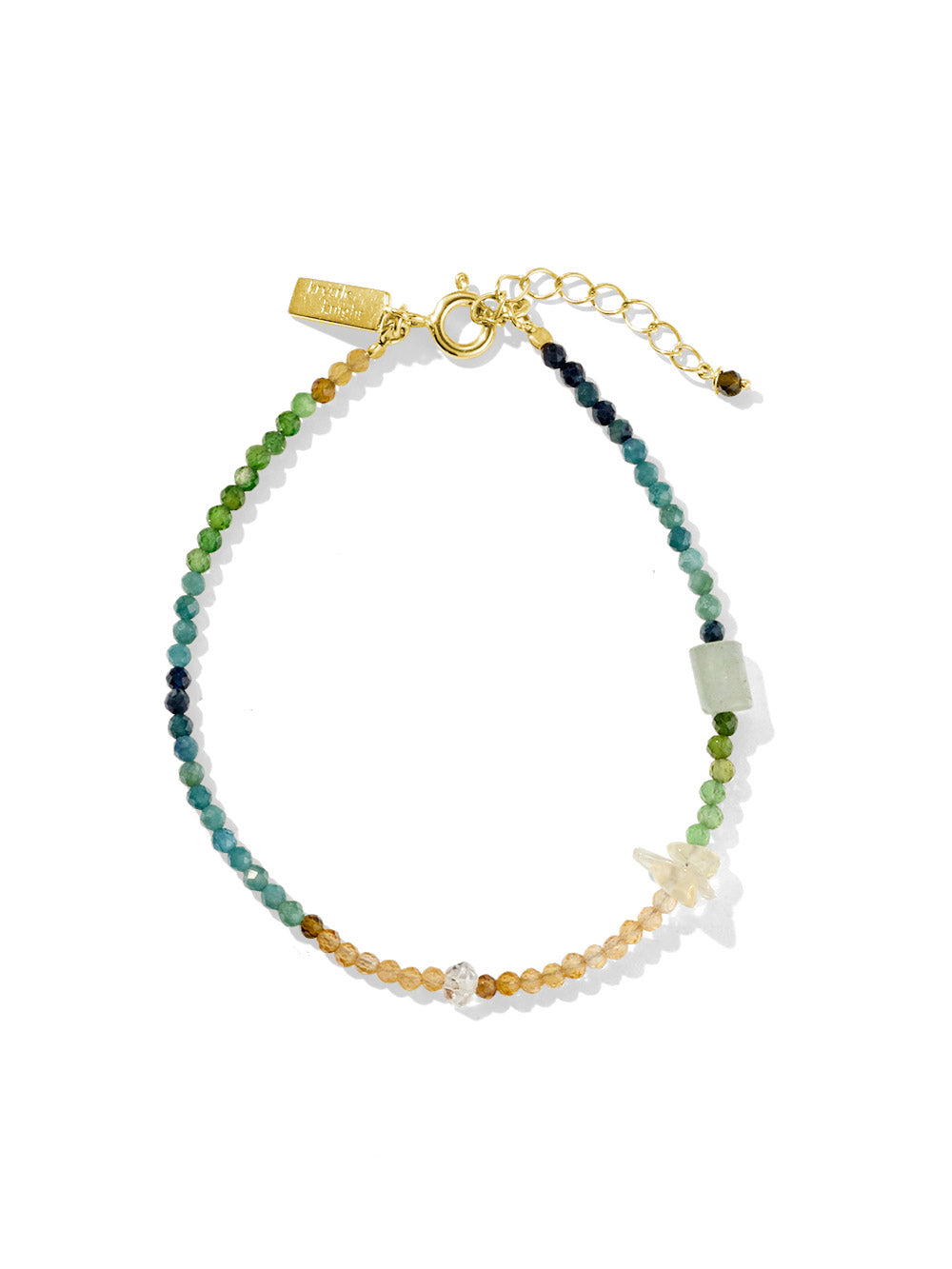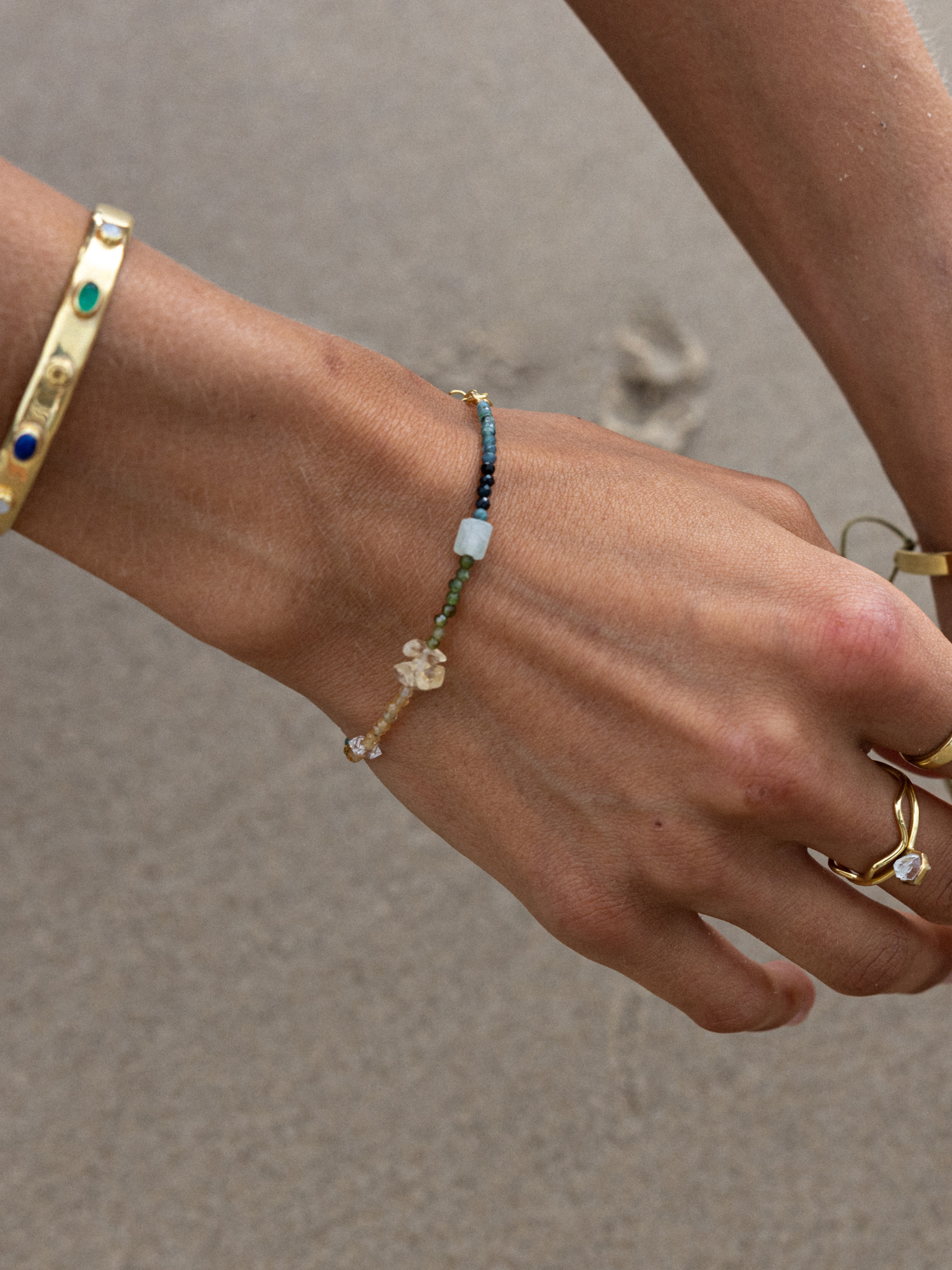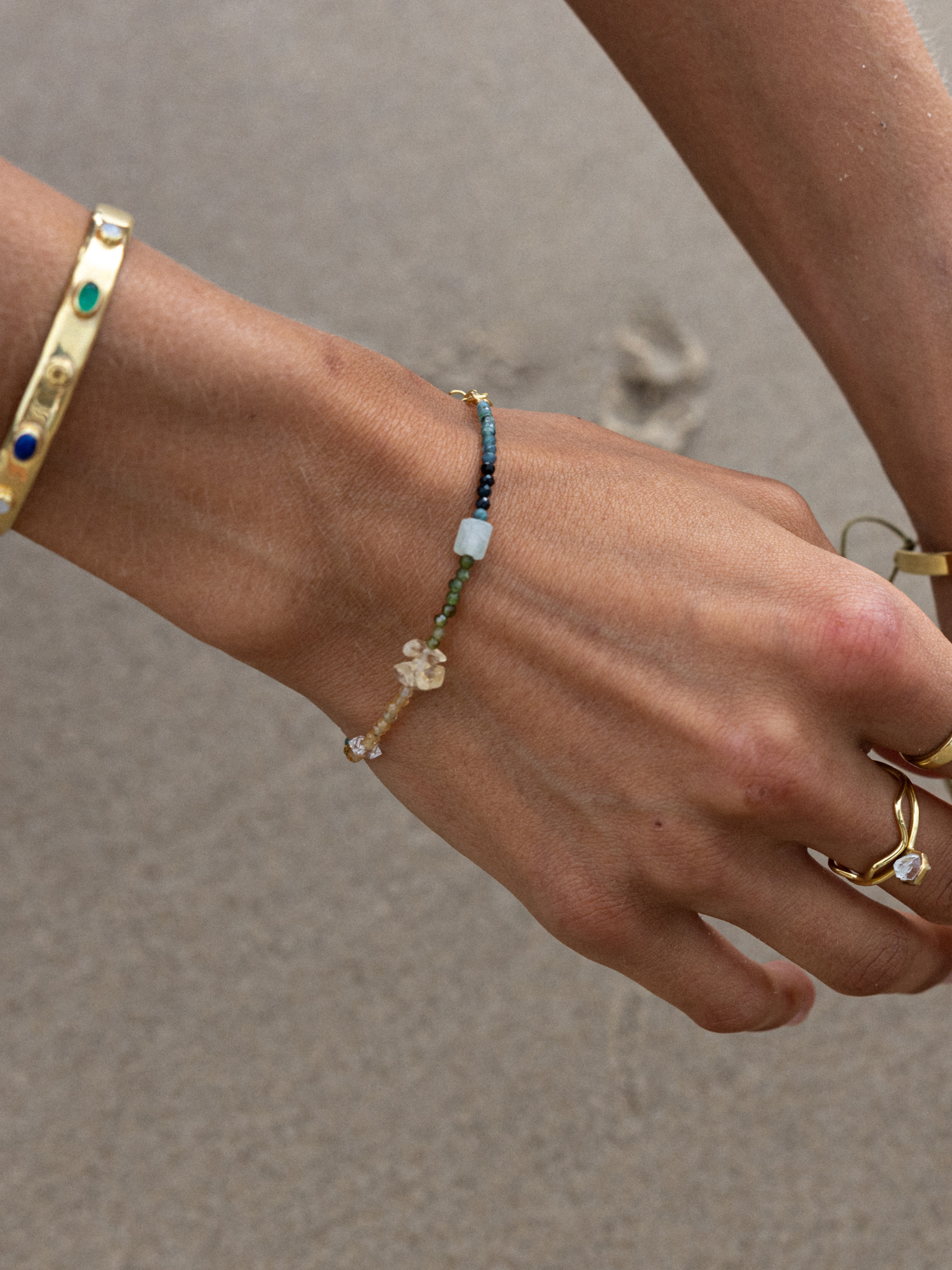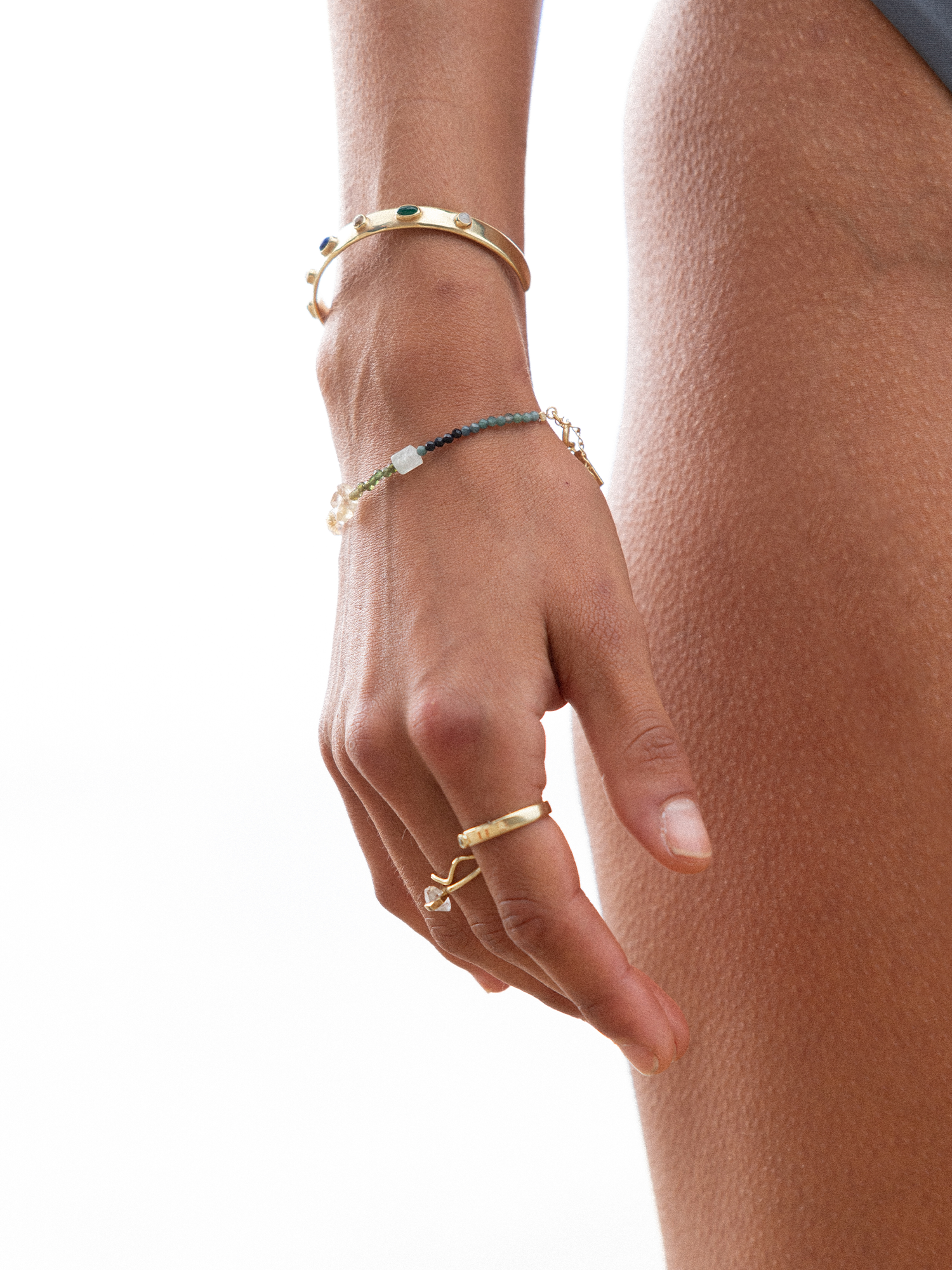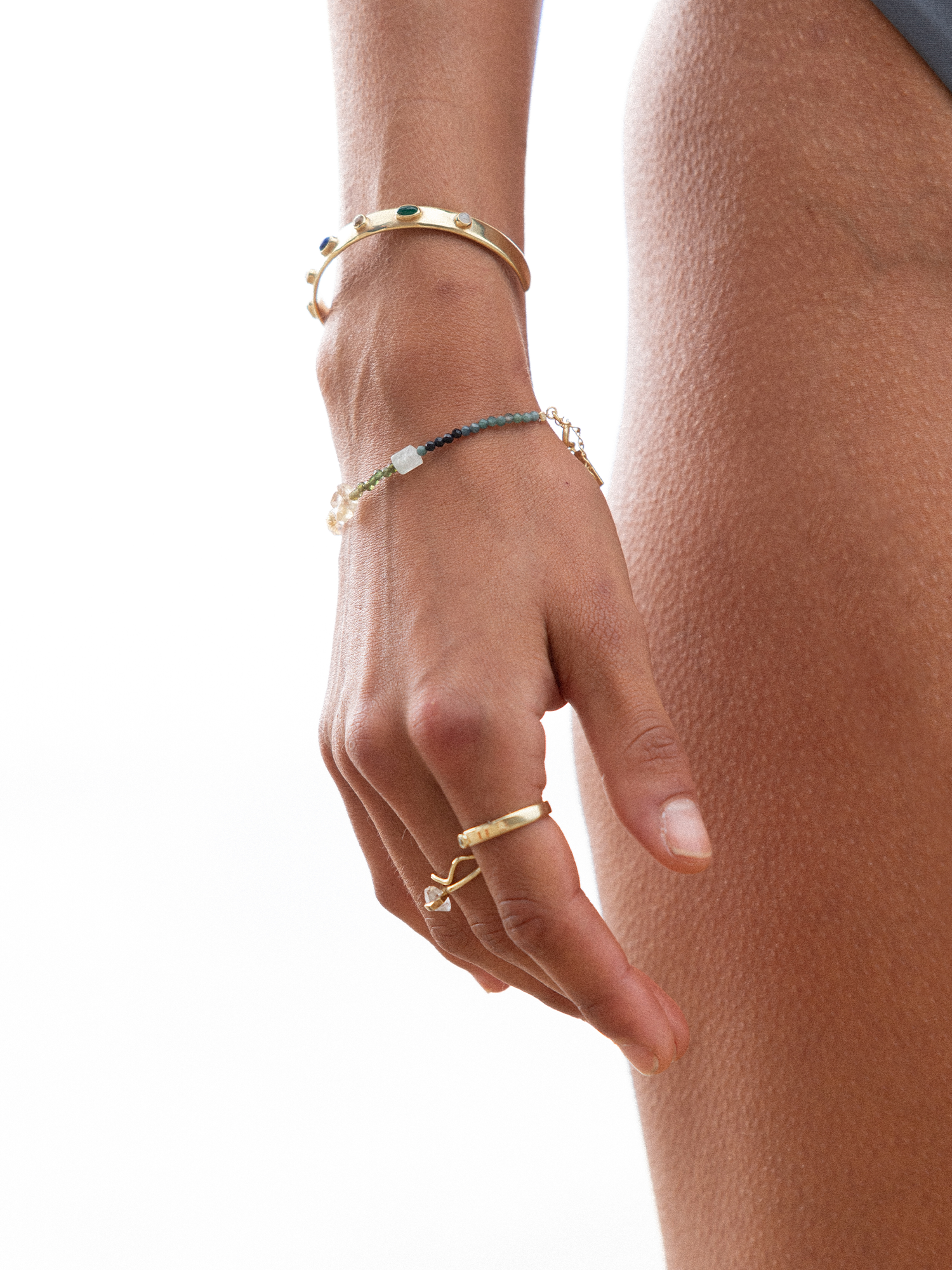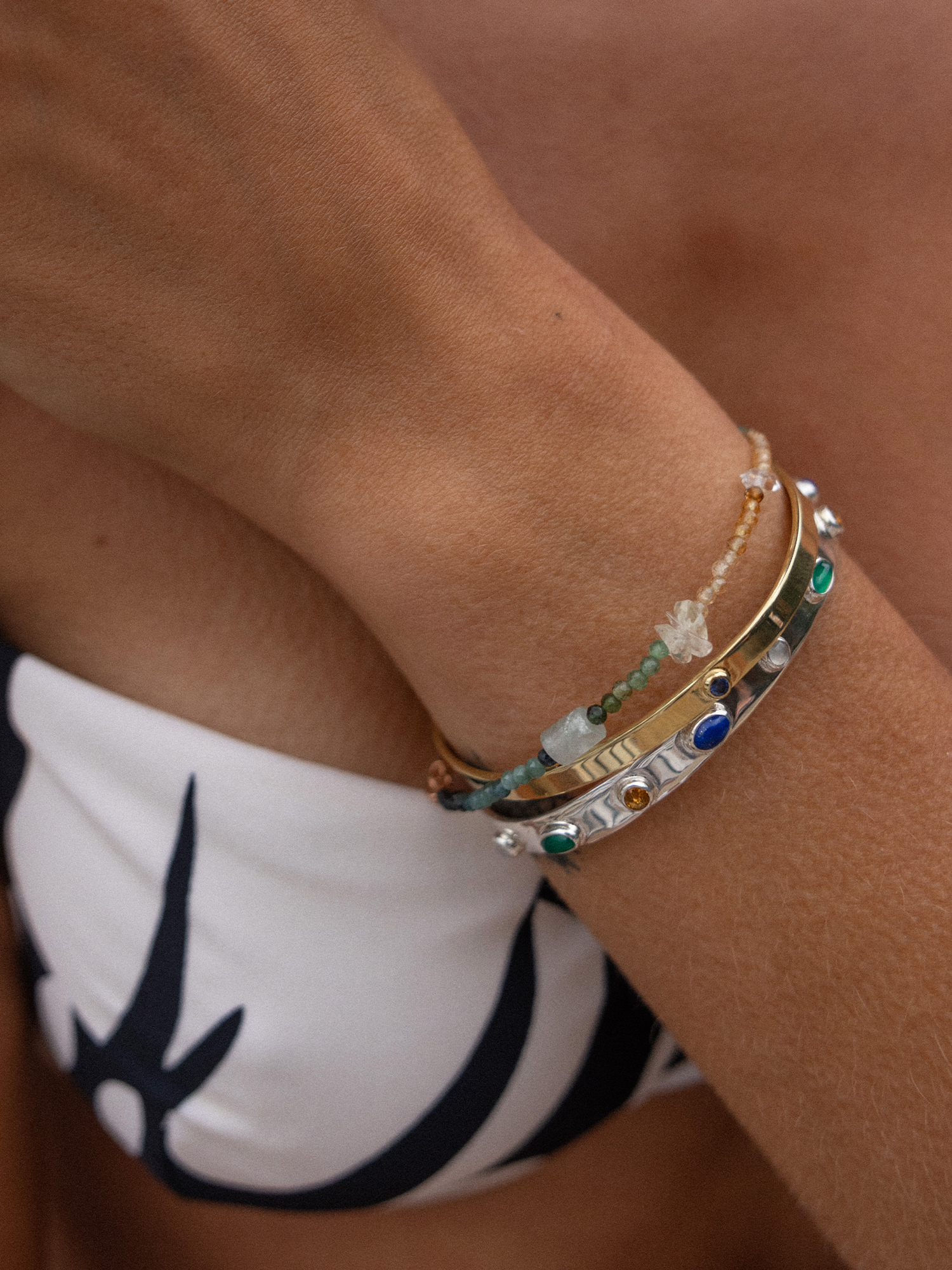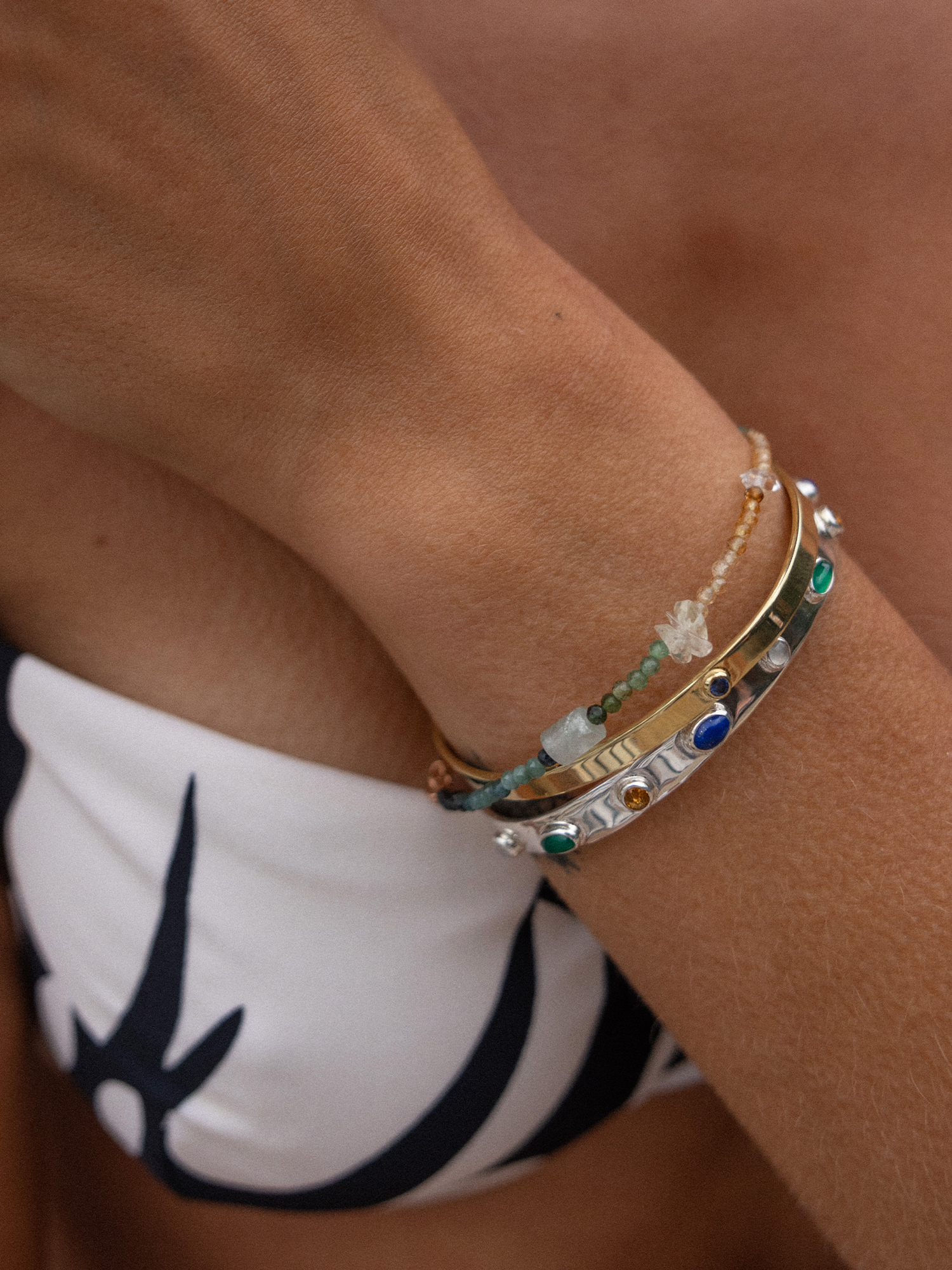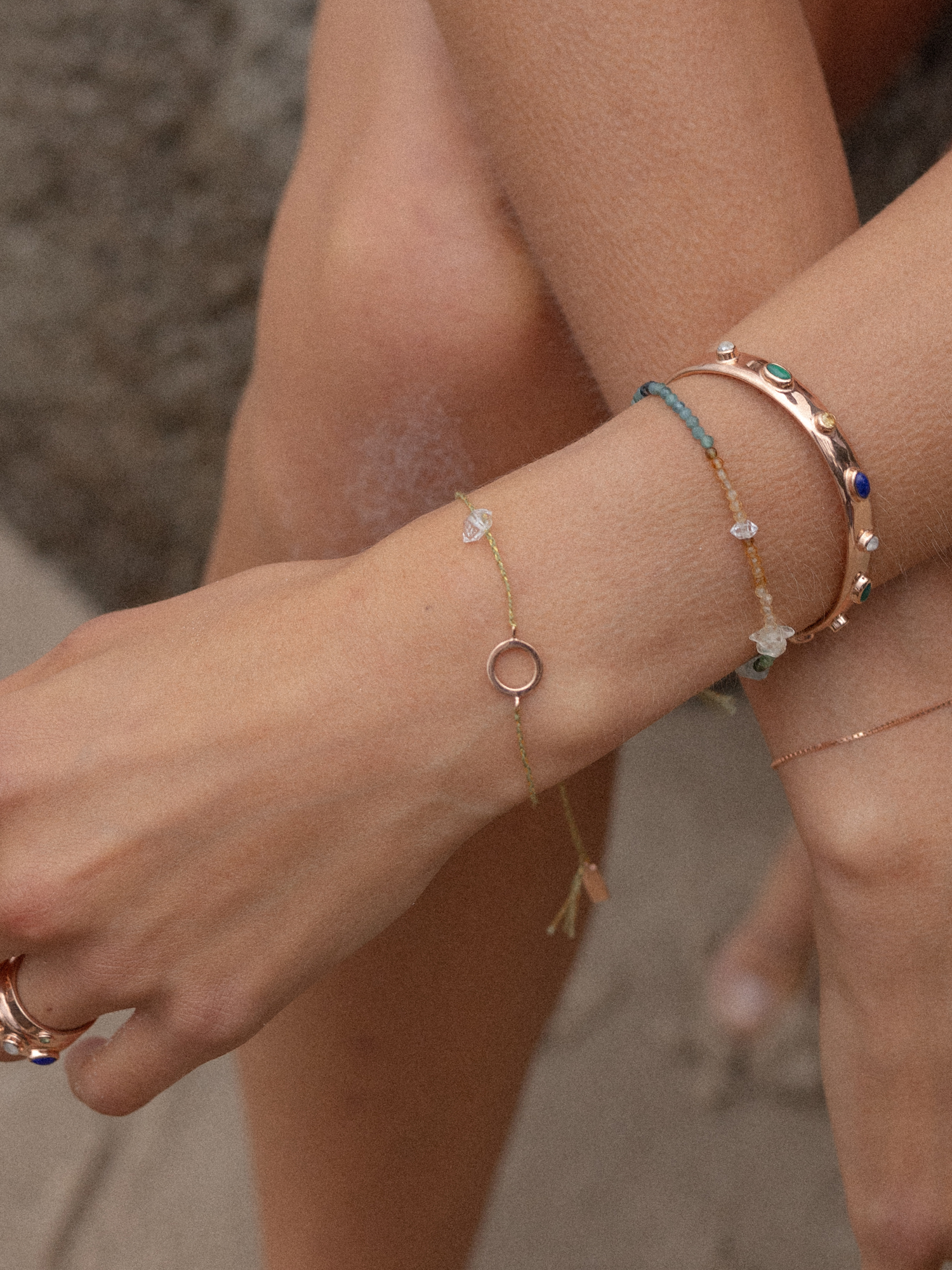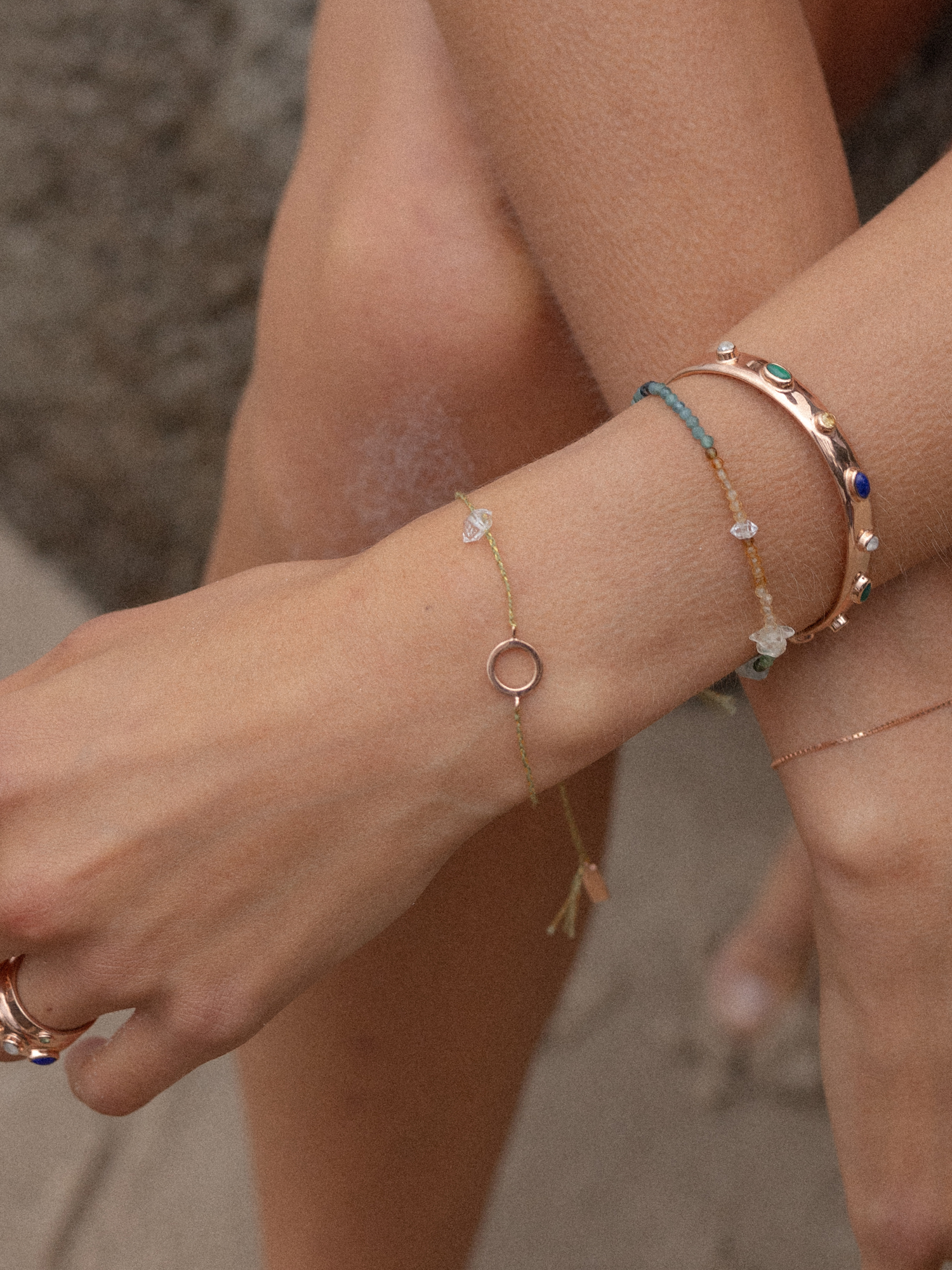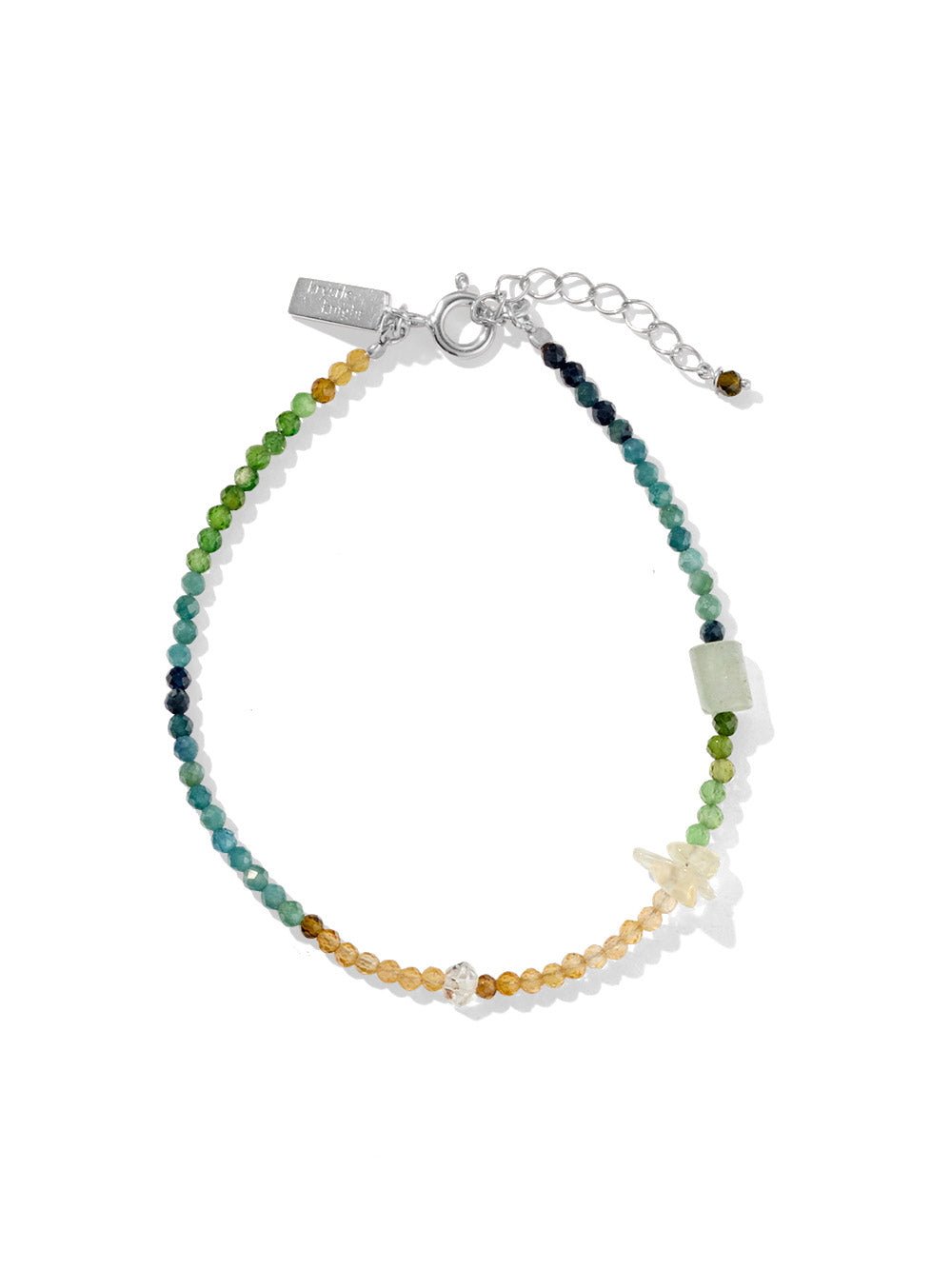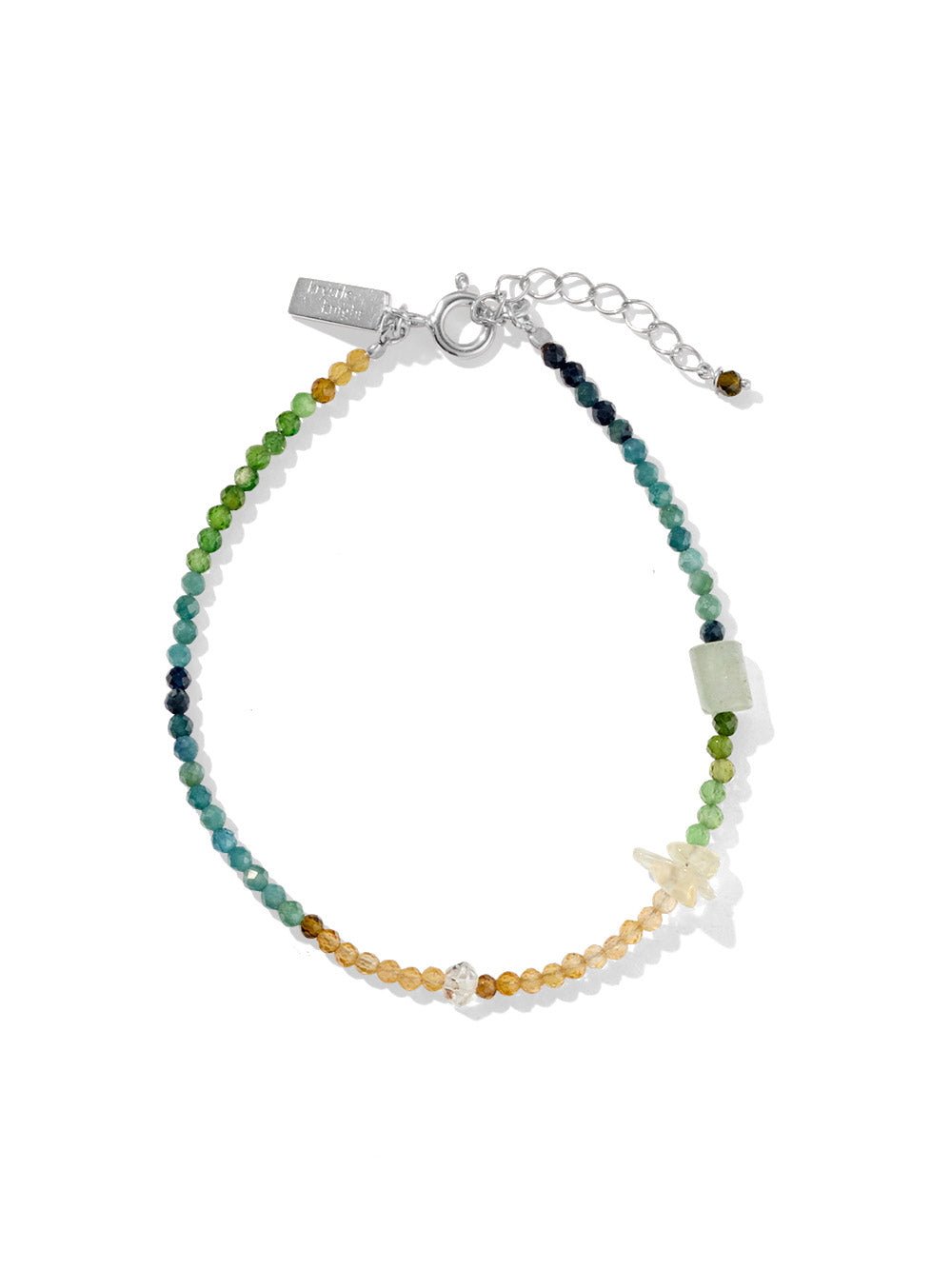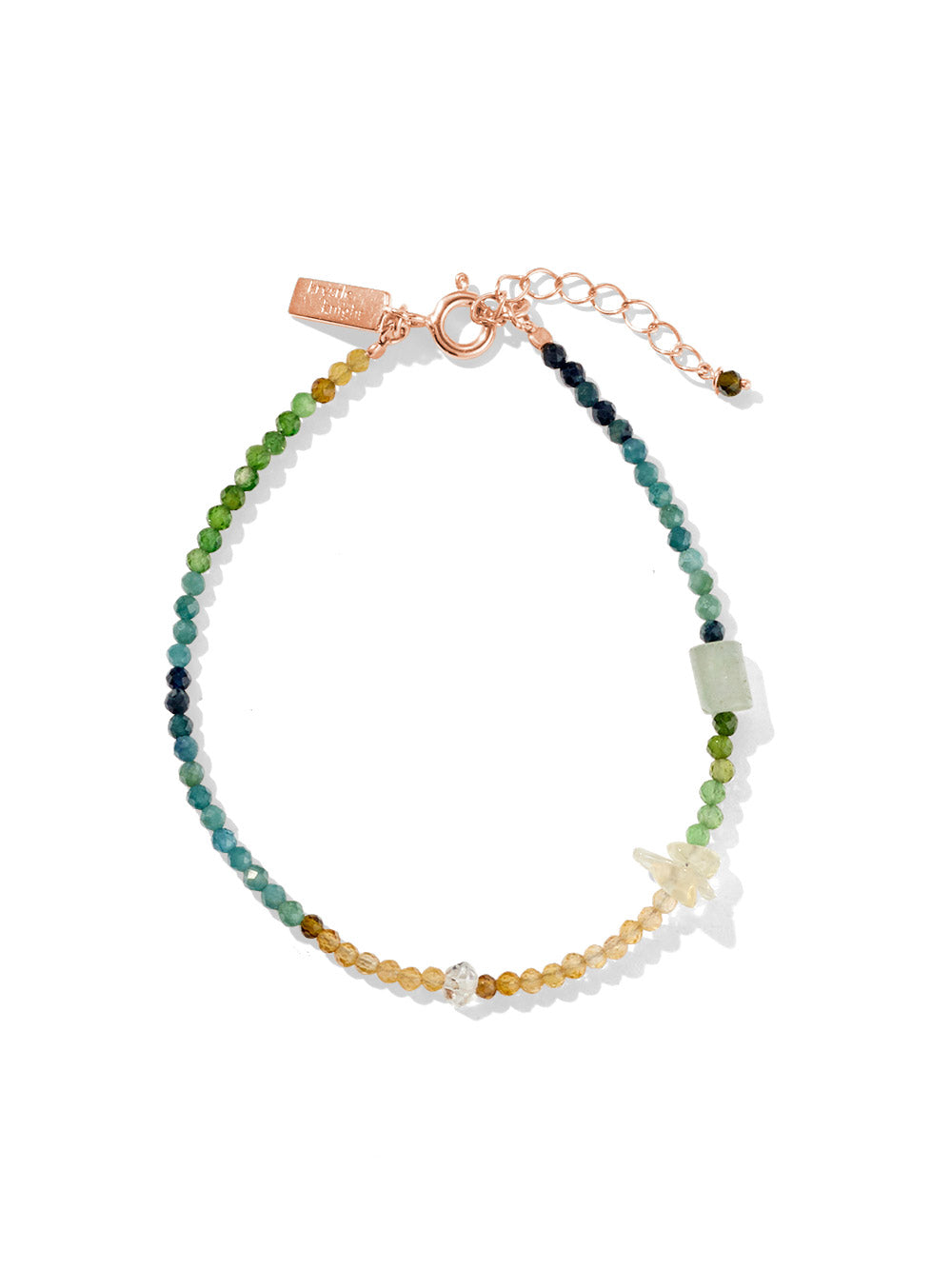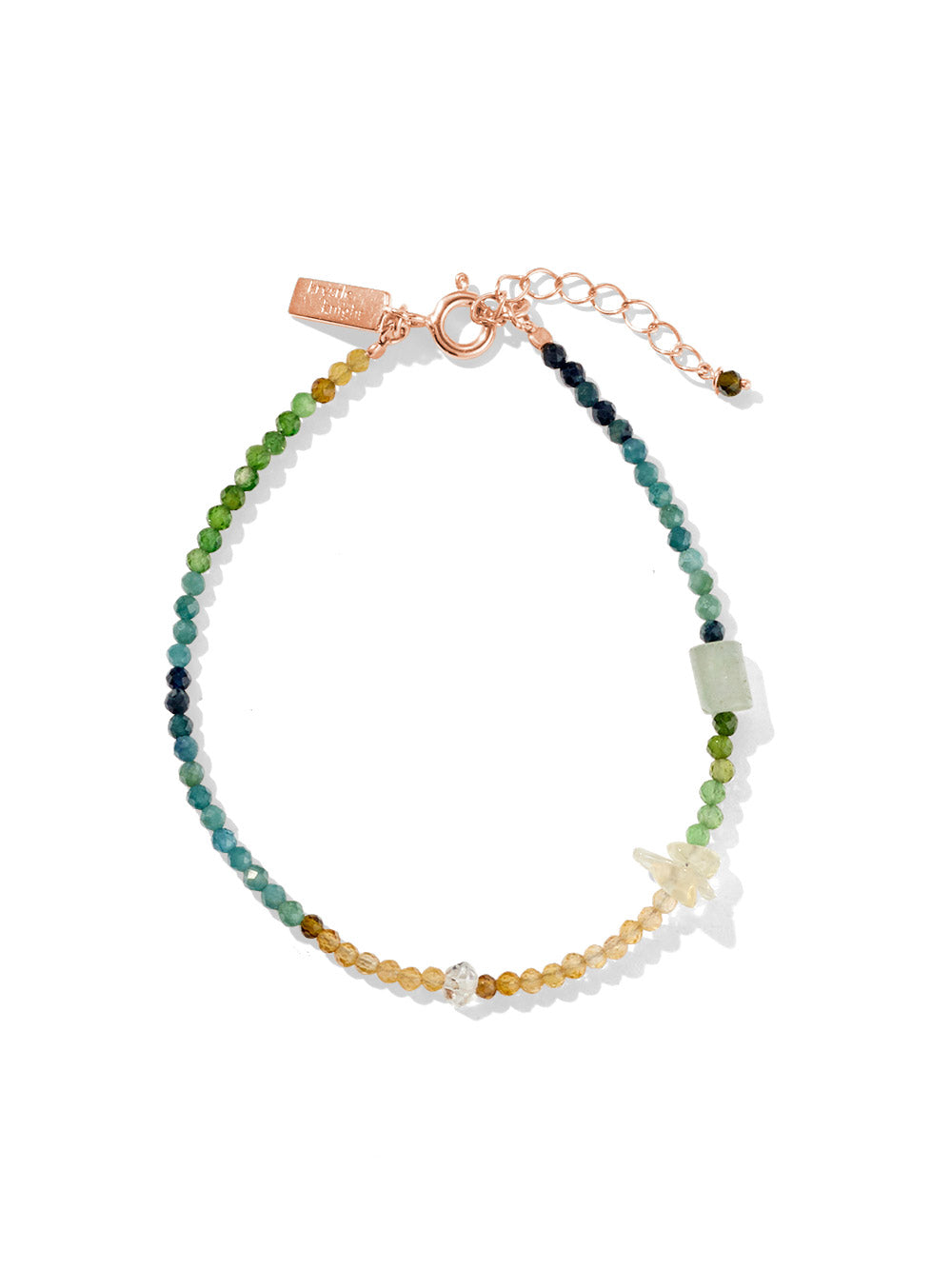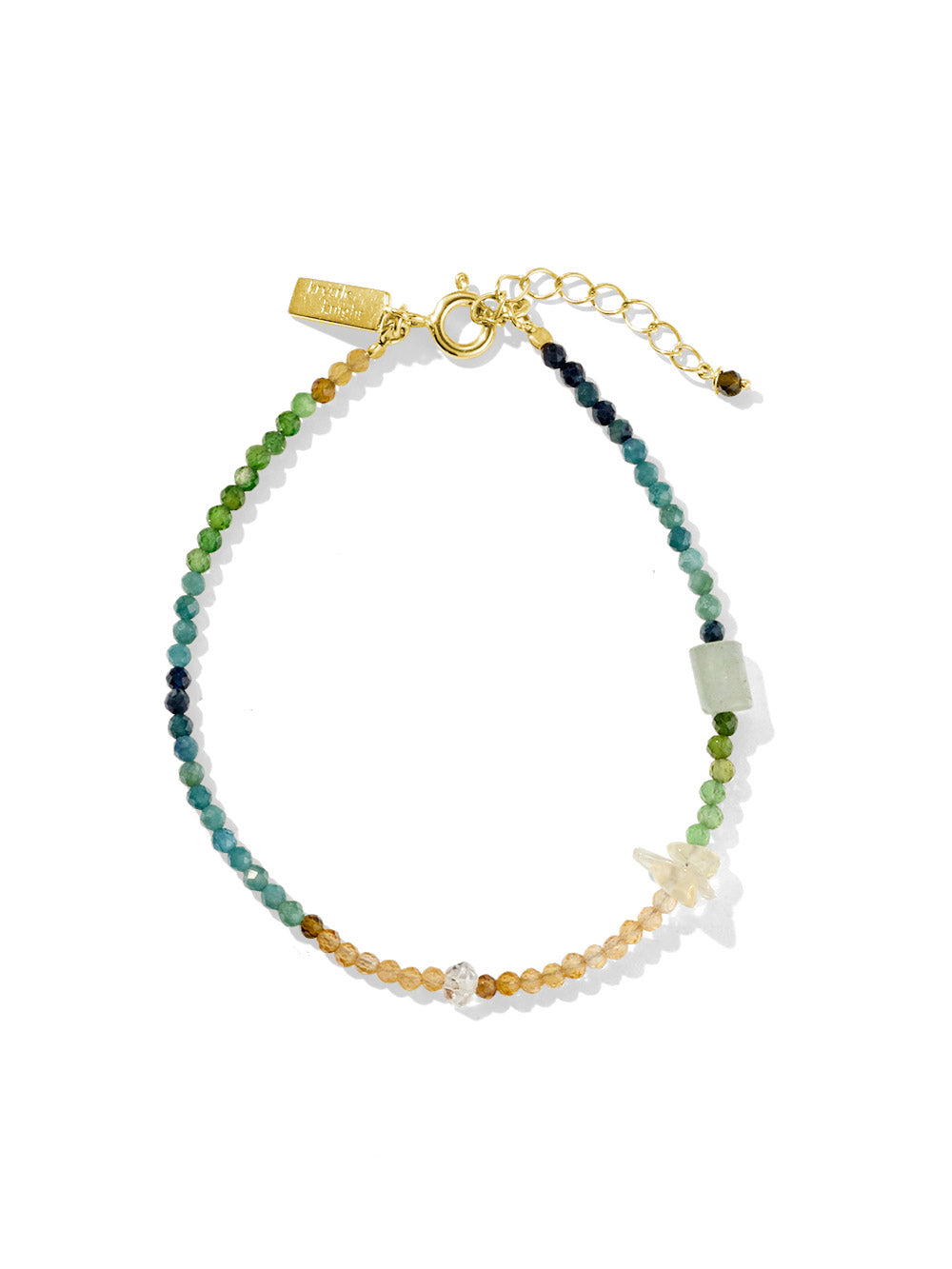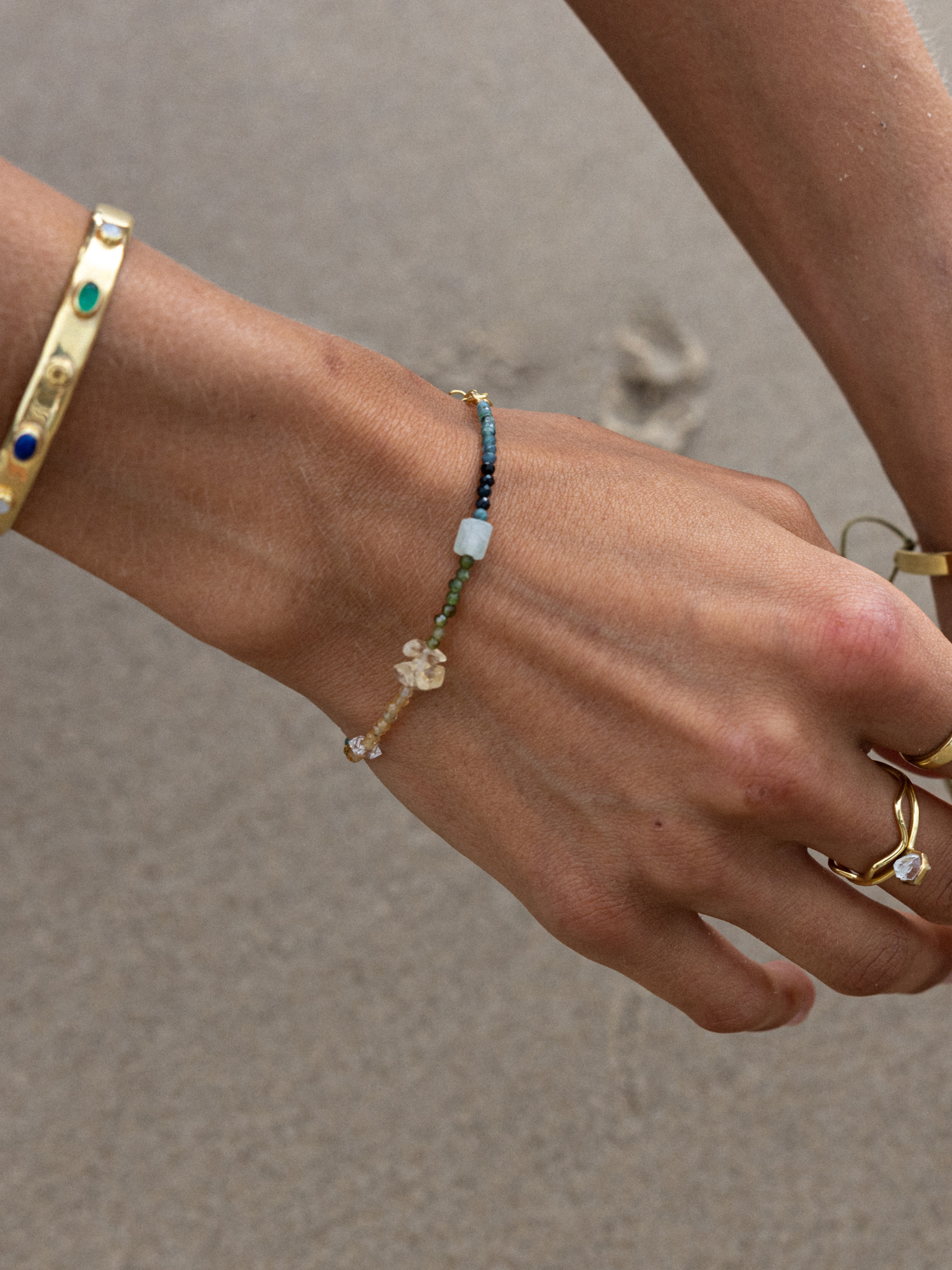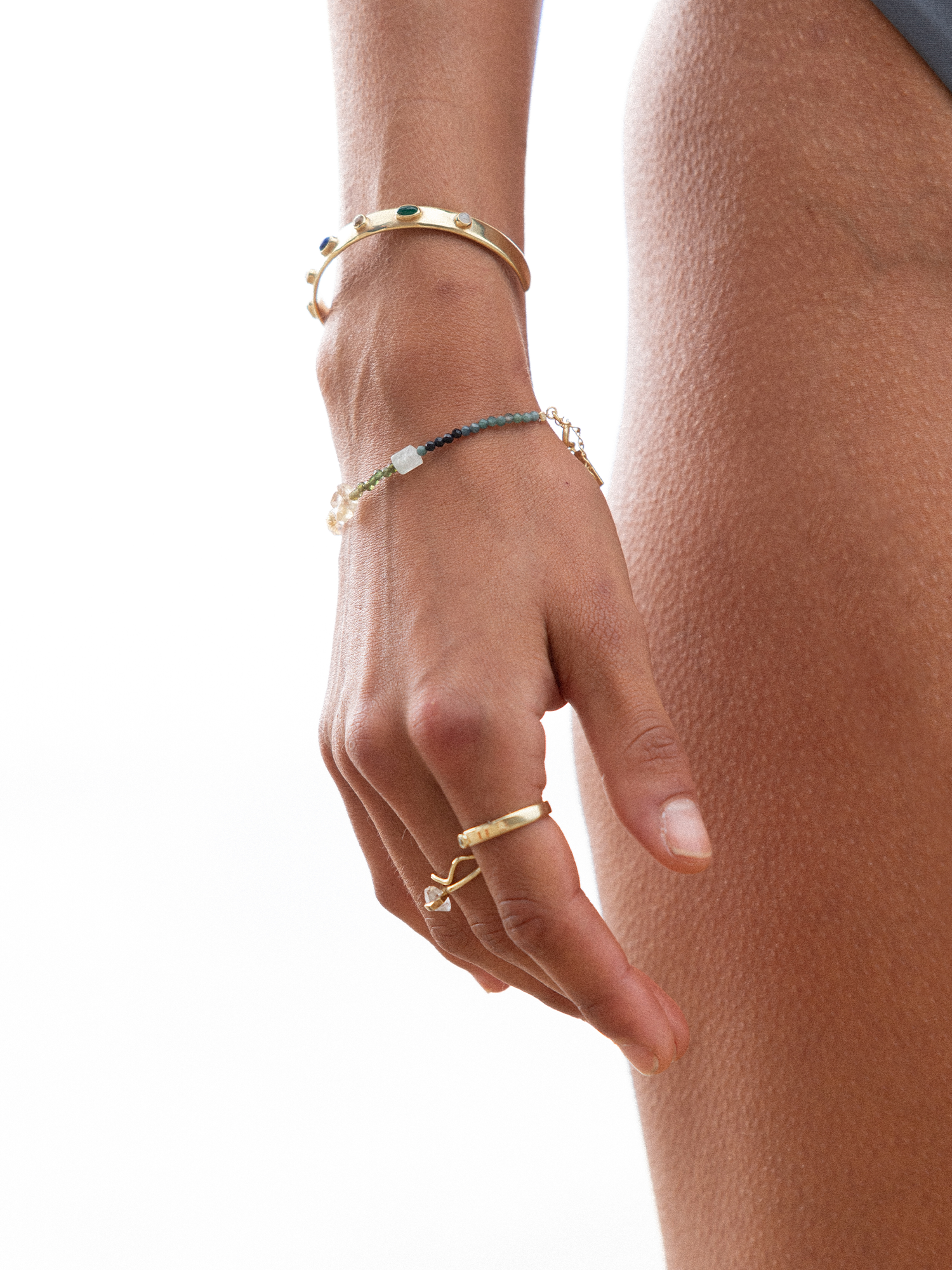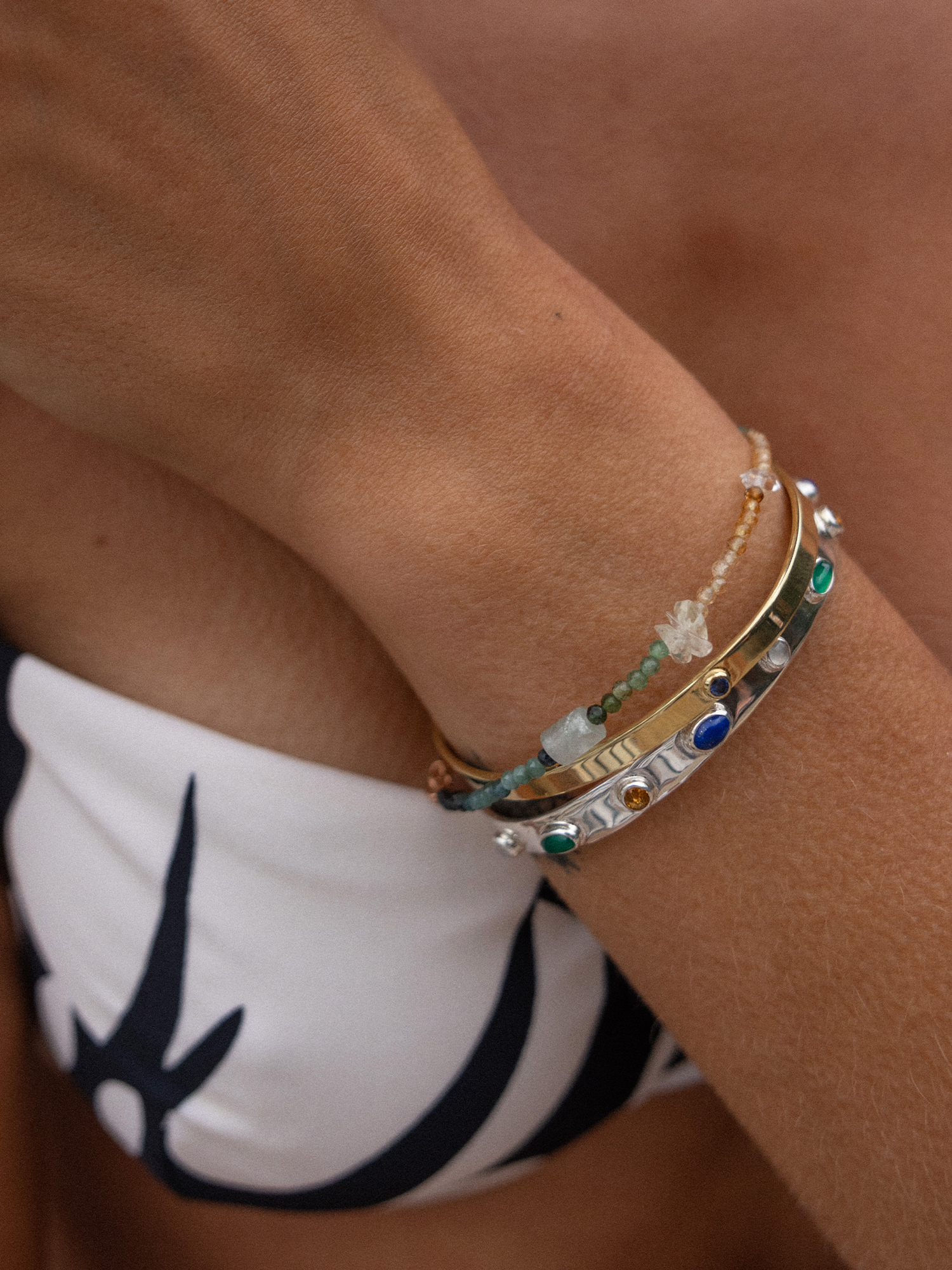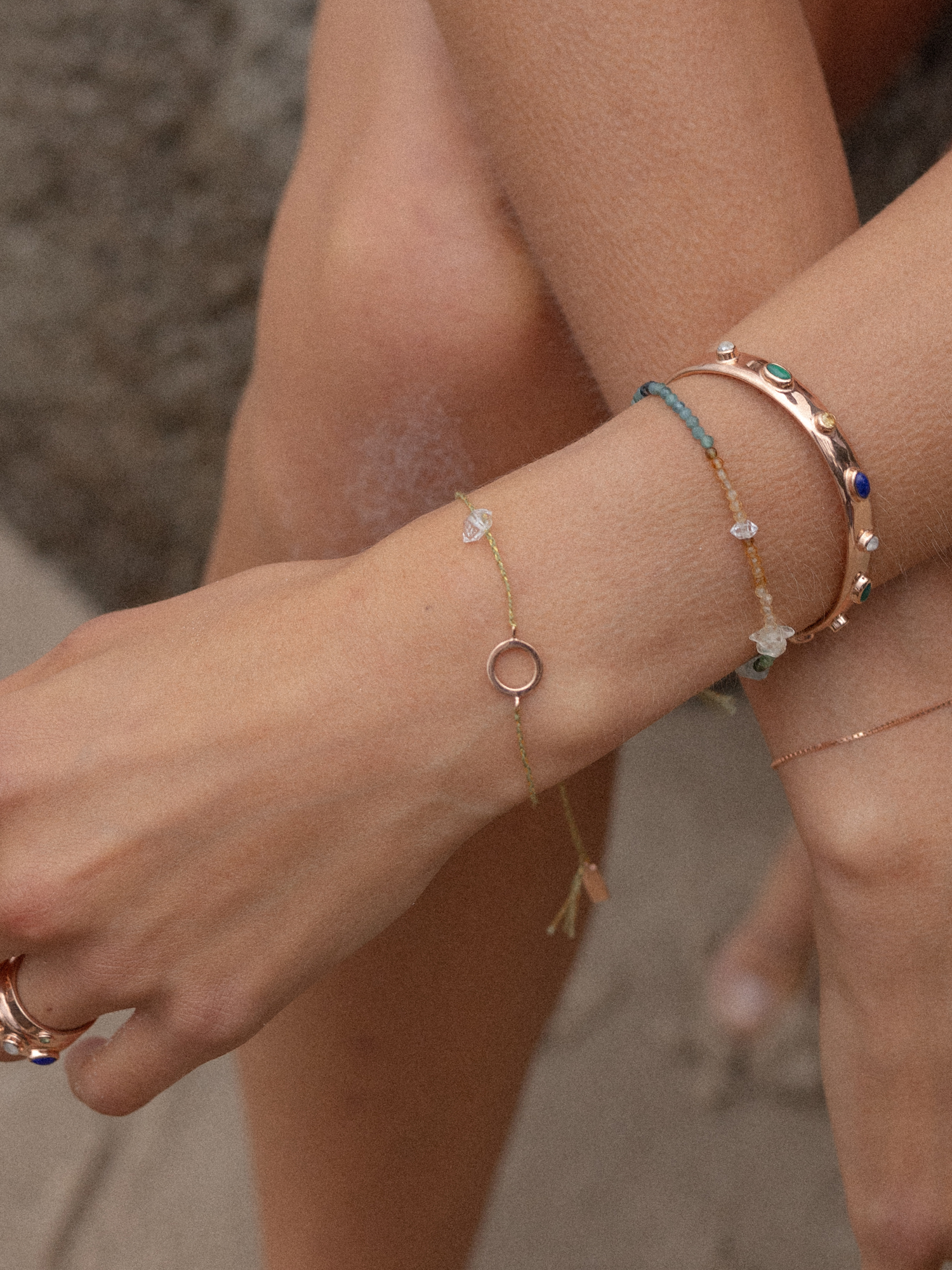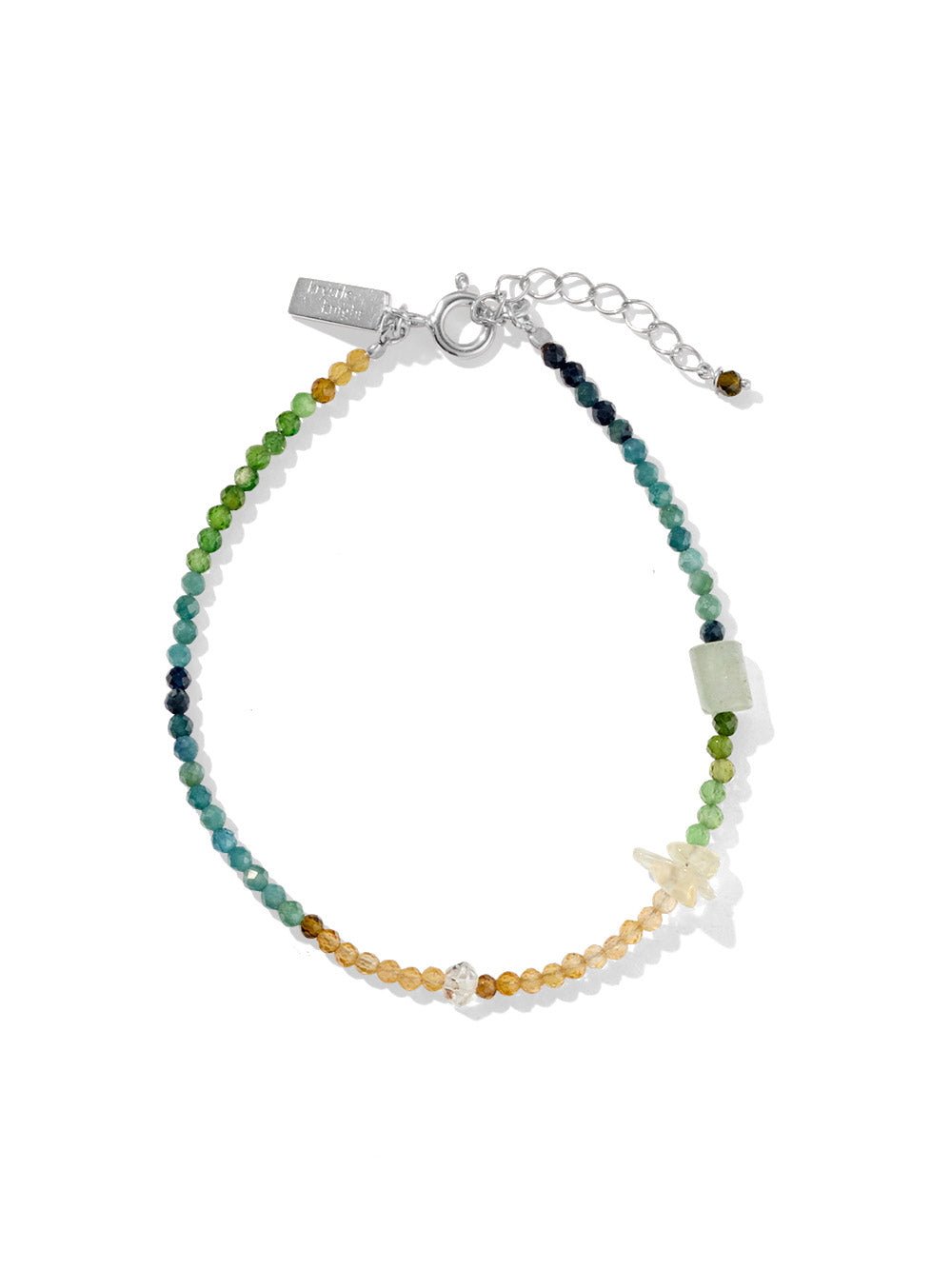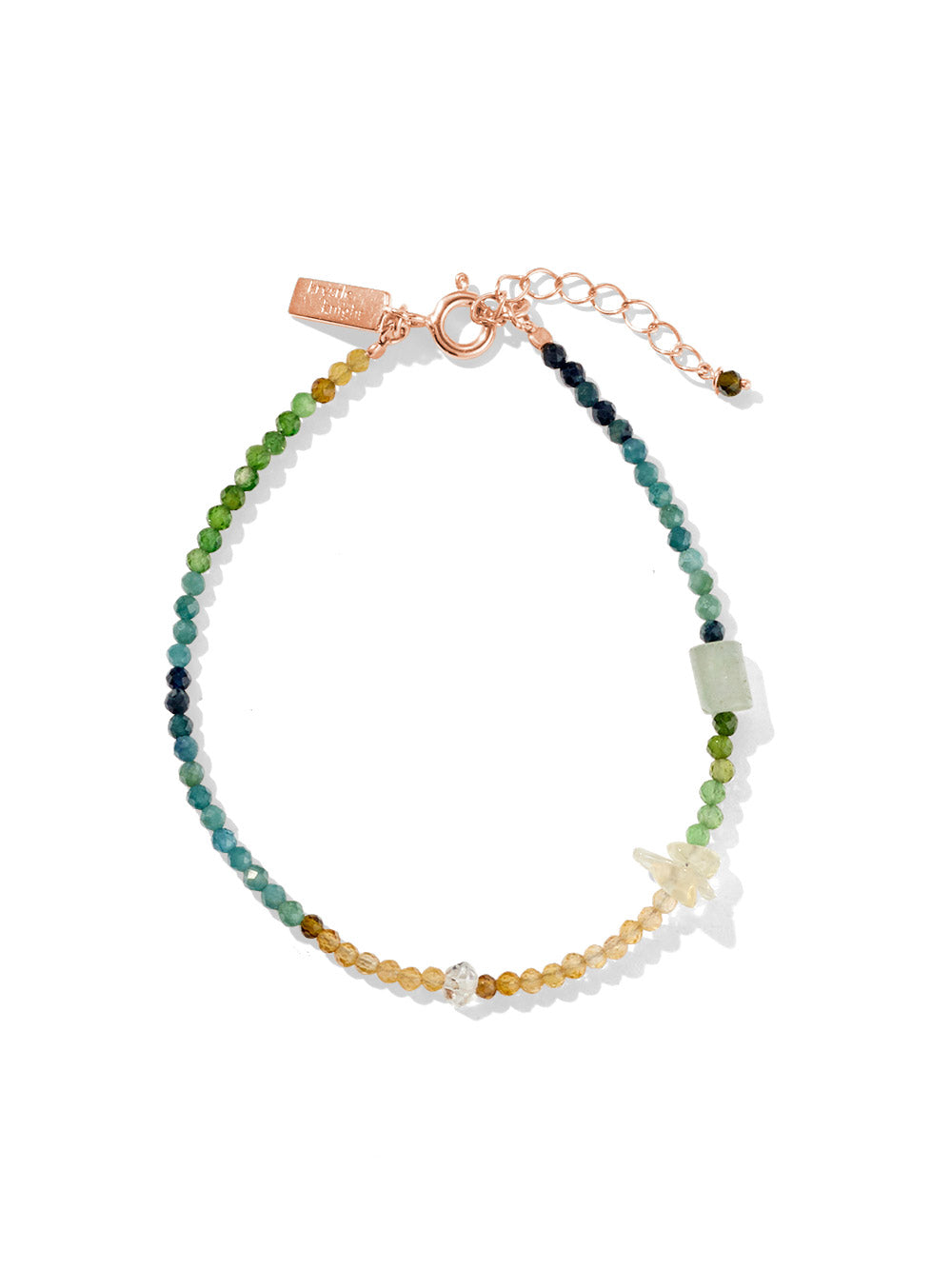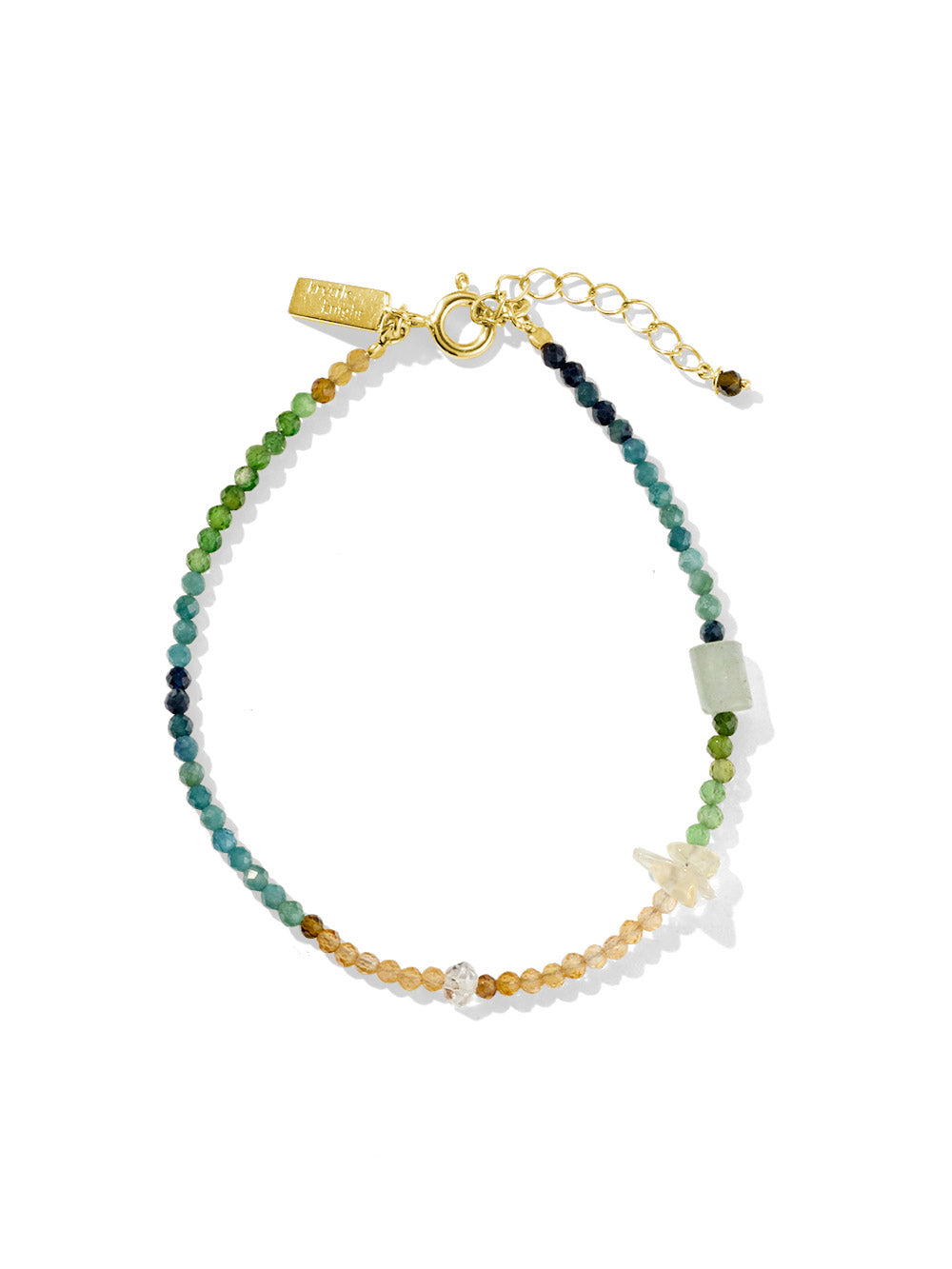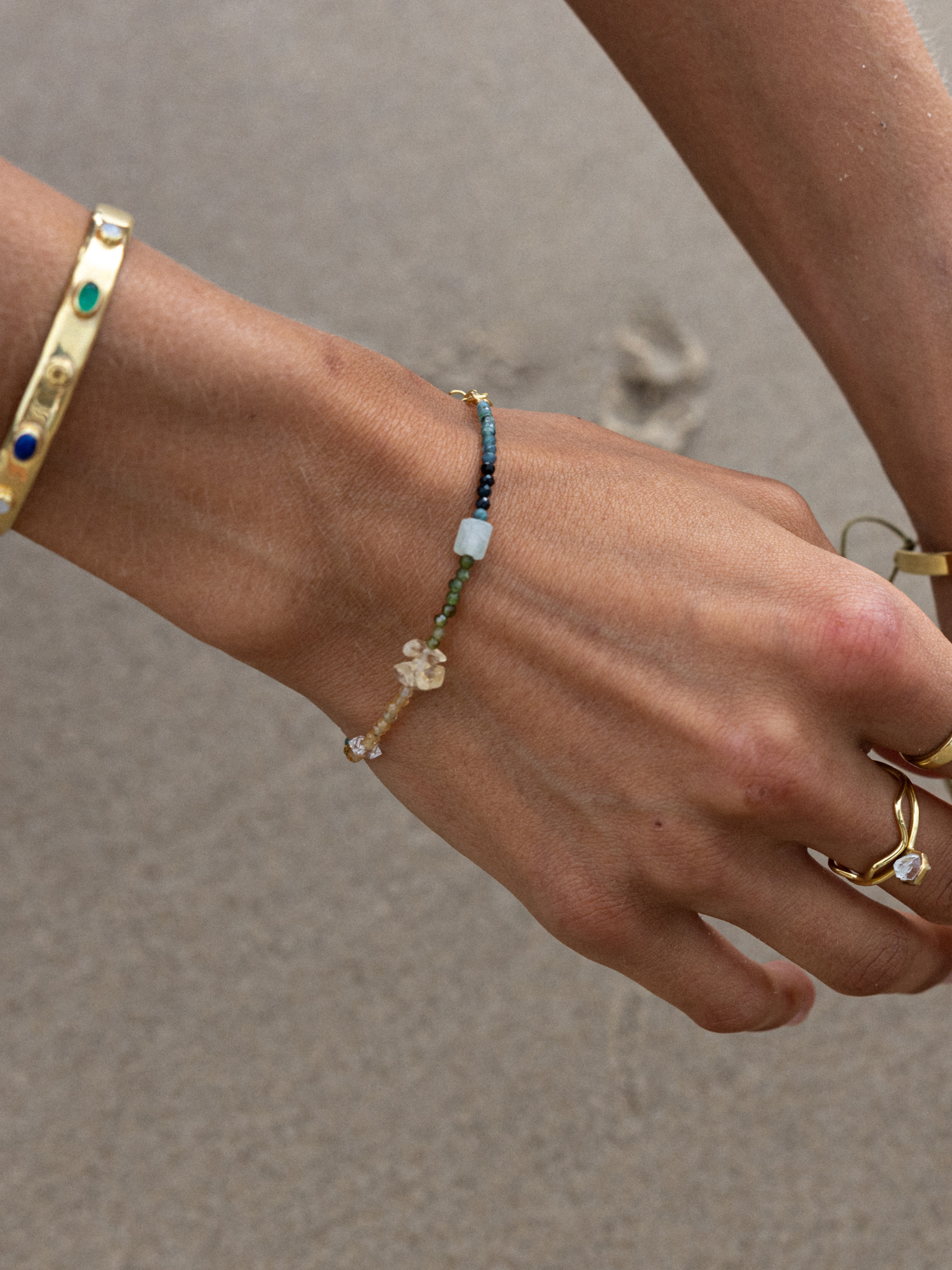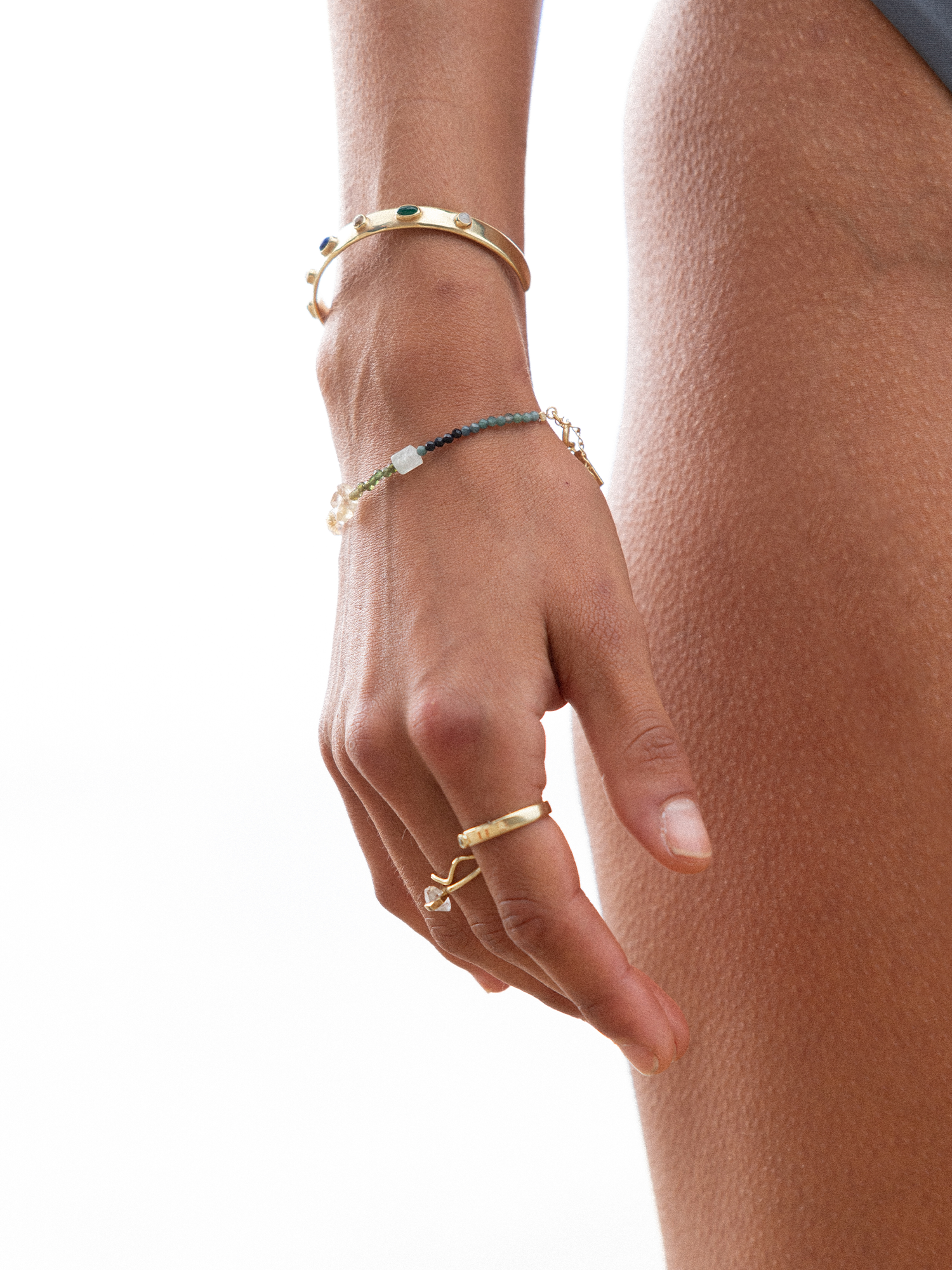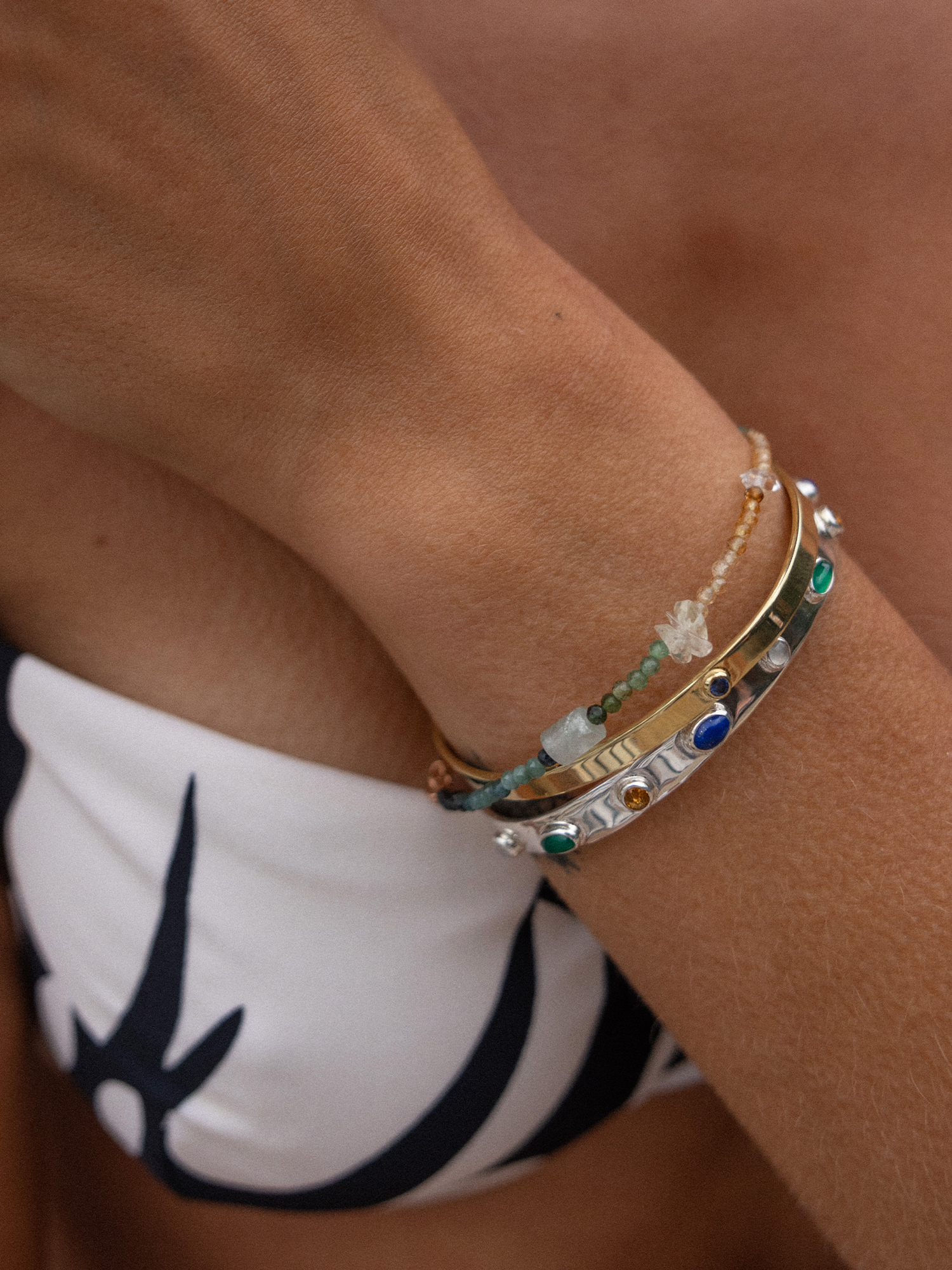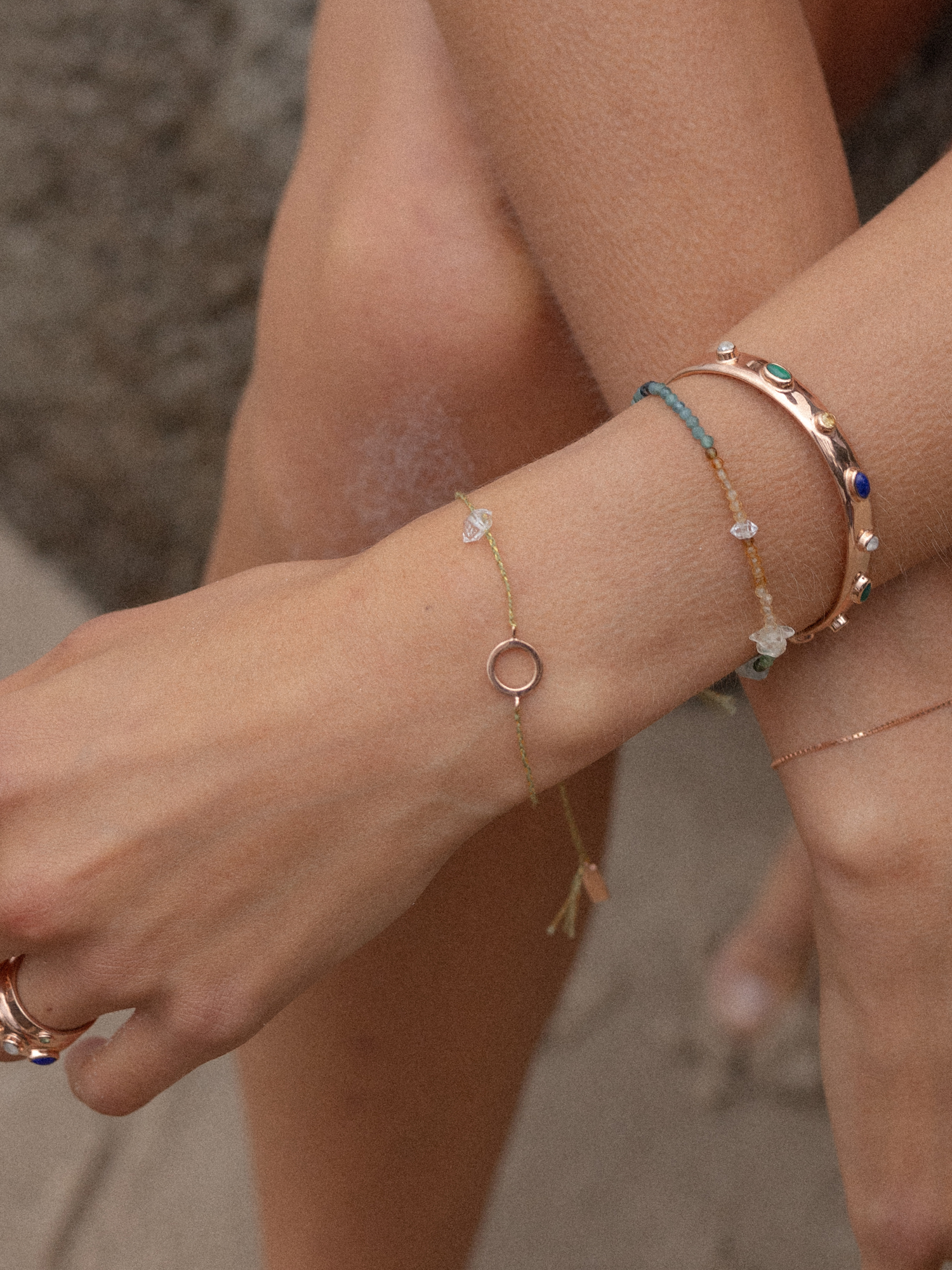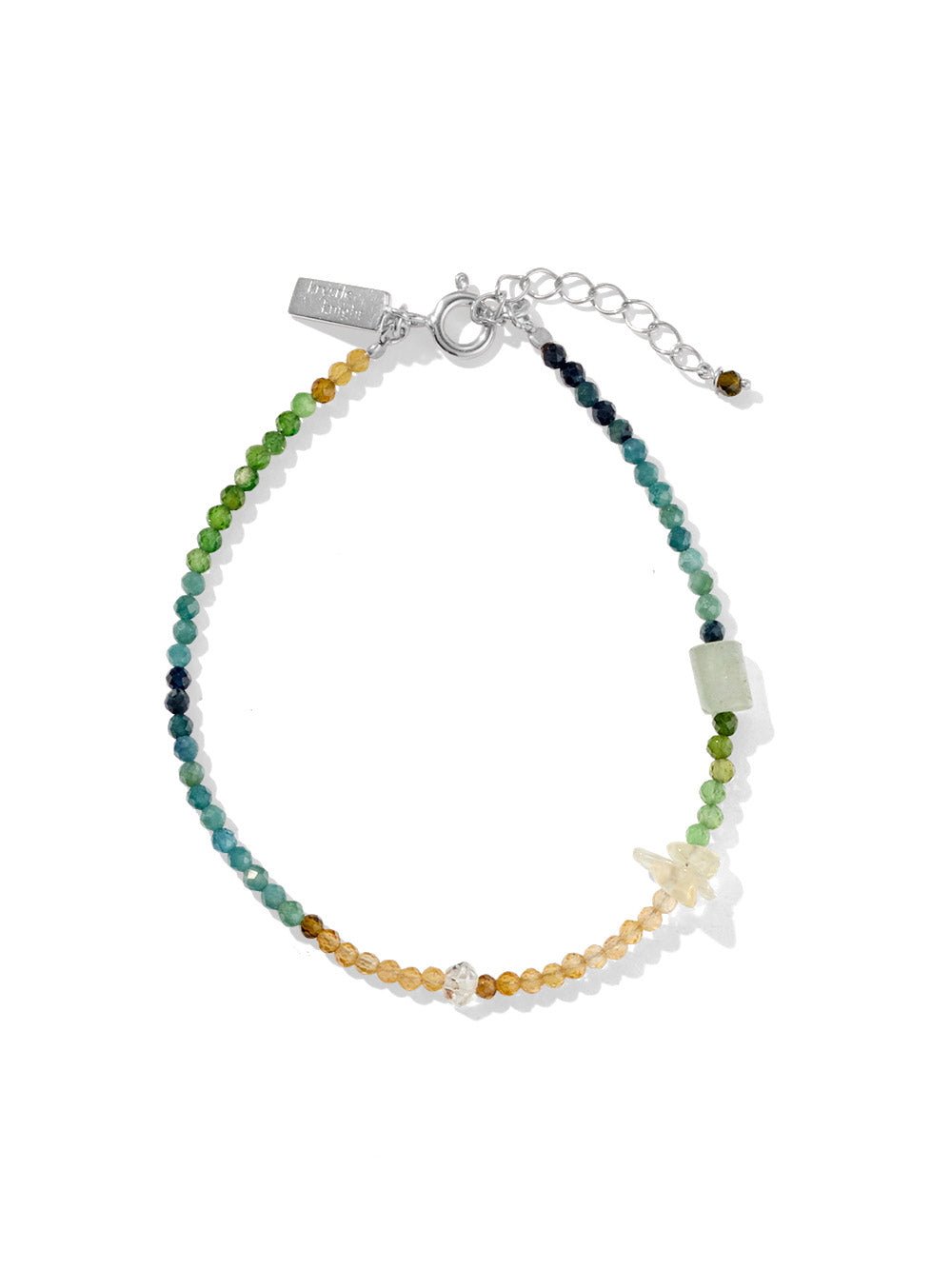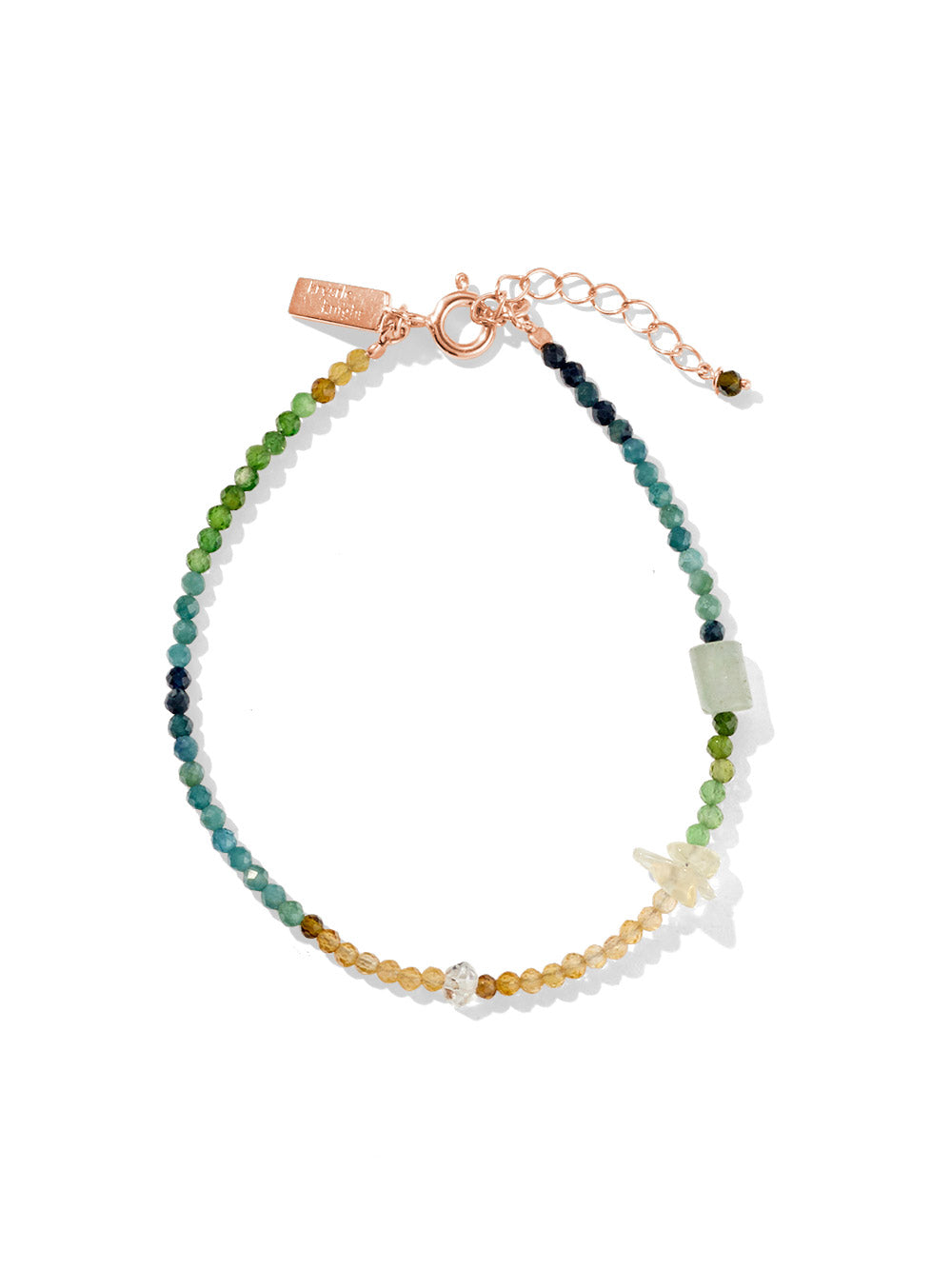 connection bracelet | tourmaline, aquamarine, herkimer + citrine
Each gemstone within the Connection Bracelet has been thoughtfully chosen, contributing to the necklace's symbolic representation of connectivity.
It features delicate, hand-cut multicoloured Tourmaline beads to enhance protection, Aquamarine to encourage clear communication, a single Herkimer to amplify spiritual attunement and Citrine chips for abundance.
Available in 925 Sterling Silver, 2.5 micron 18K Gold Vermeil (sterling silver) & 2.5 micron 14K Rose Gold Vermeil (sterling silver).
Please note: as our crystal are natural beauties, each crystal may vary slightly in size & clarity.
16cm + 4cm adjustable chain
Tourmaline .2cm
Aquamarine .6cm
Herkimer .3cm
Citrine .3cm
Free express shipping for orders over $199 (AUSTRALIA ONLY) learn more
View our returns policy.
Afterpay, Sezzle, Laybuy, ZIP available for purchases $50 AUD or more.