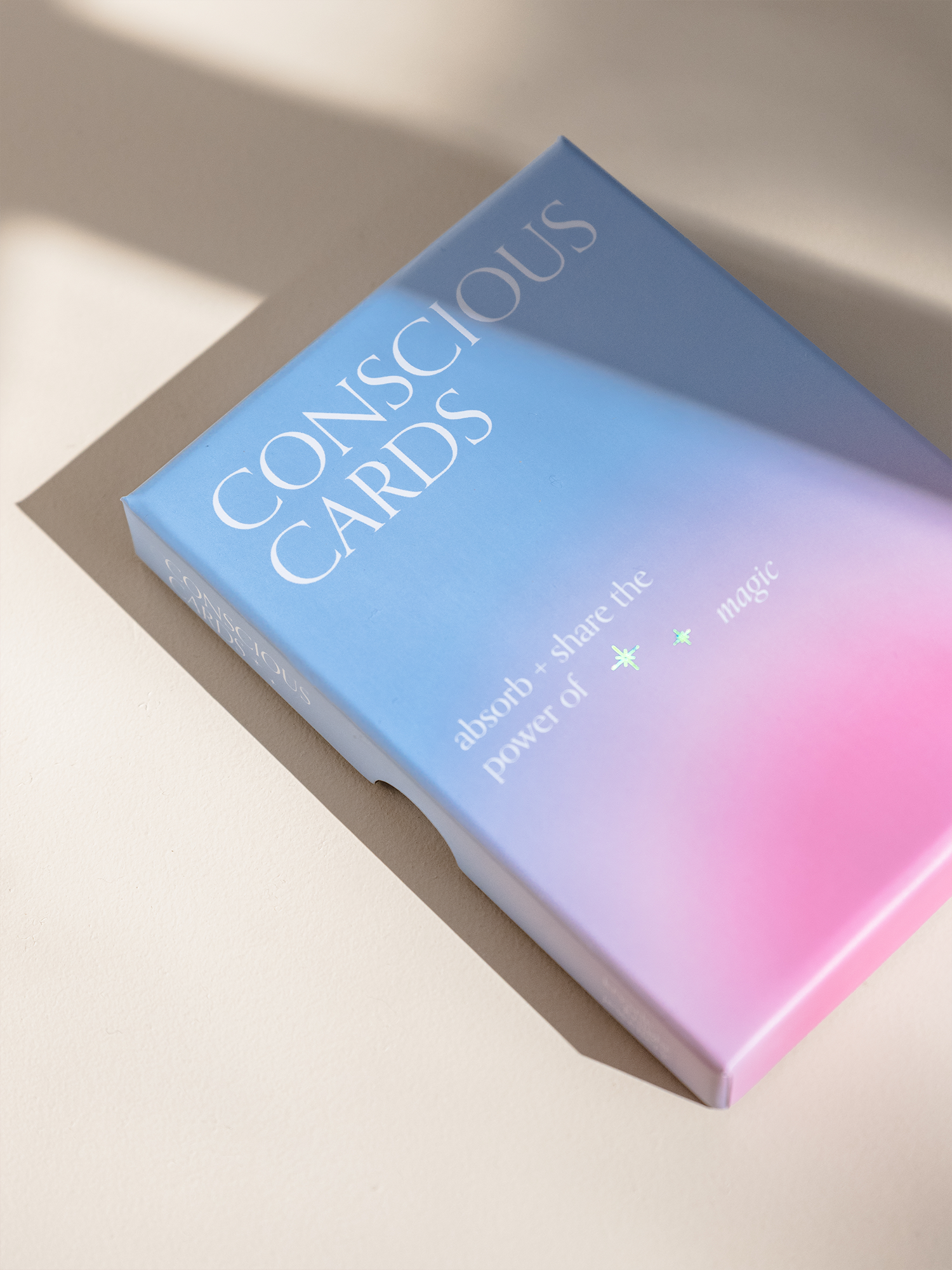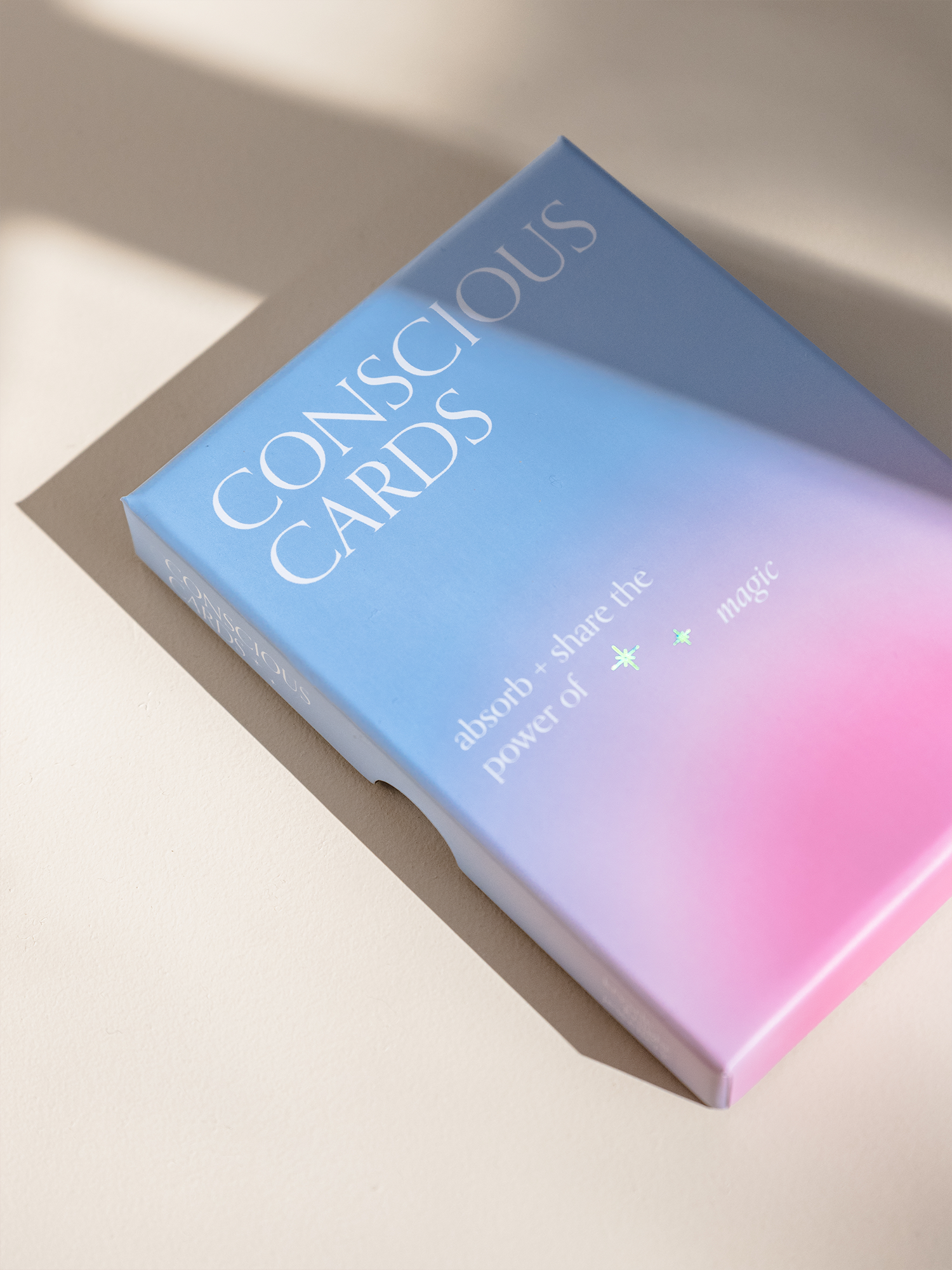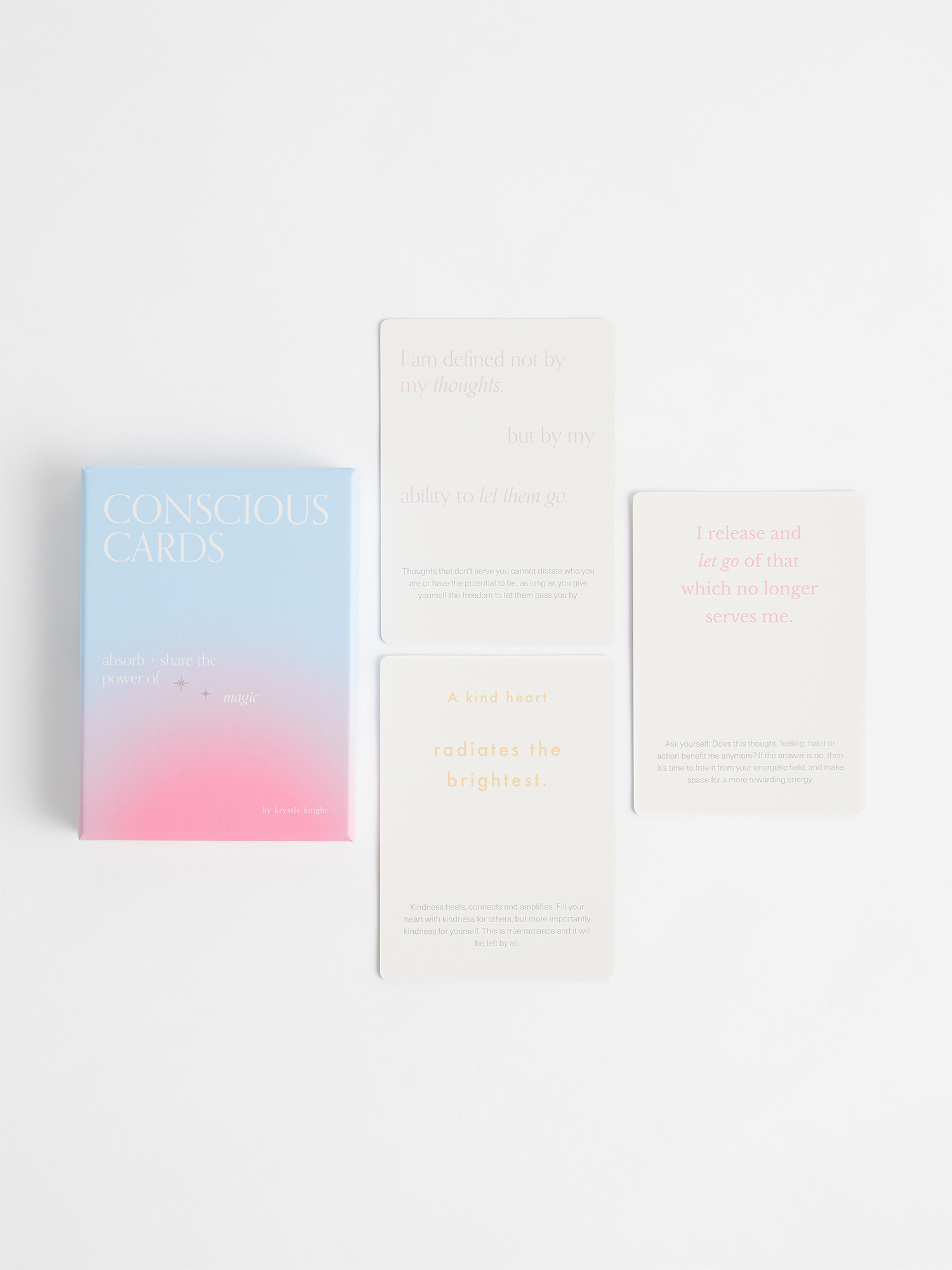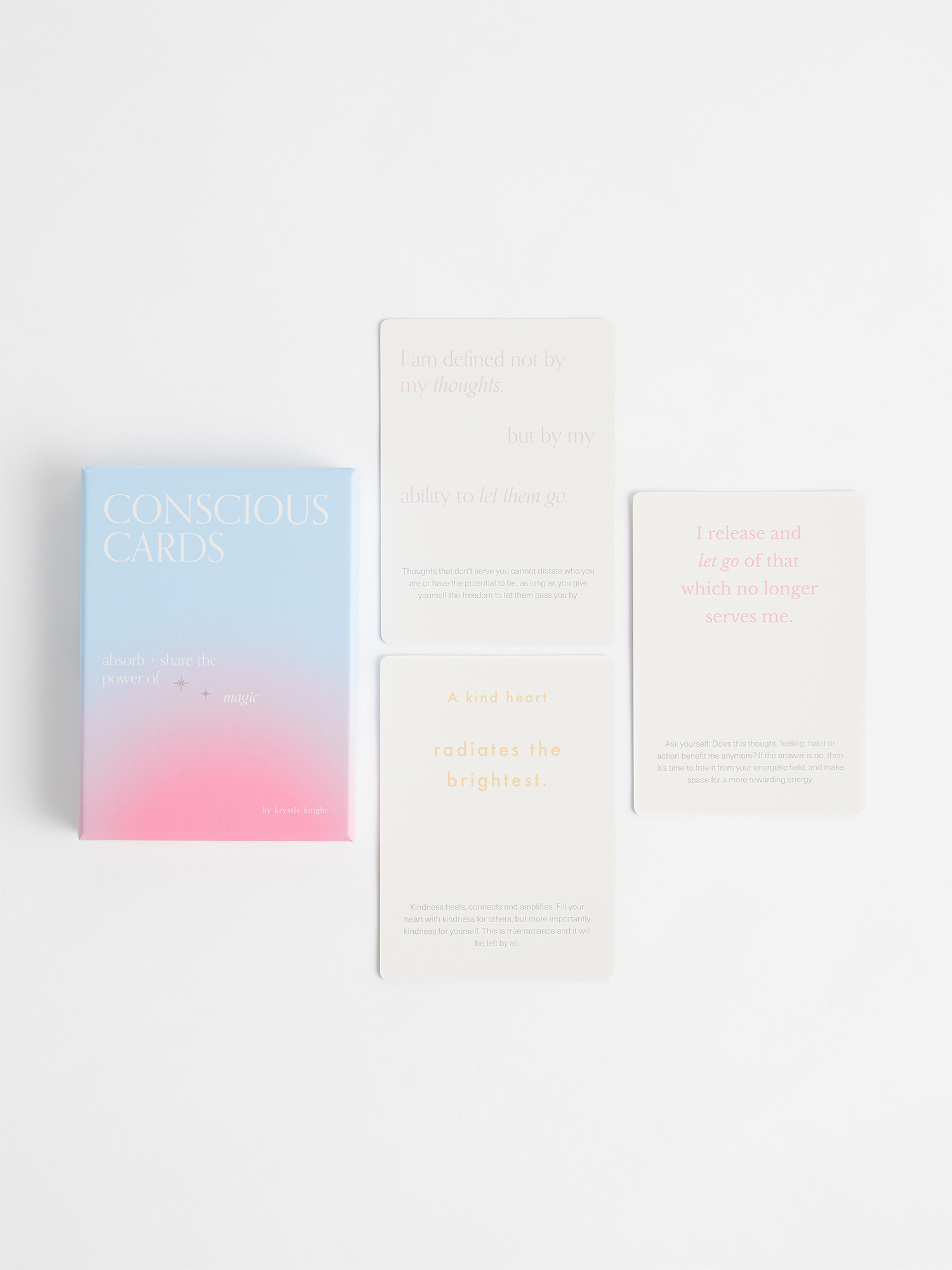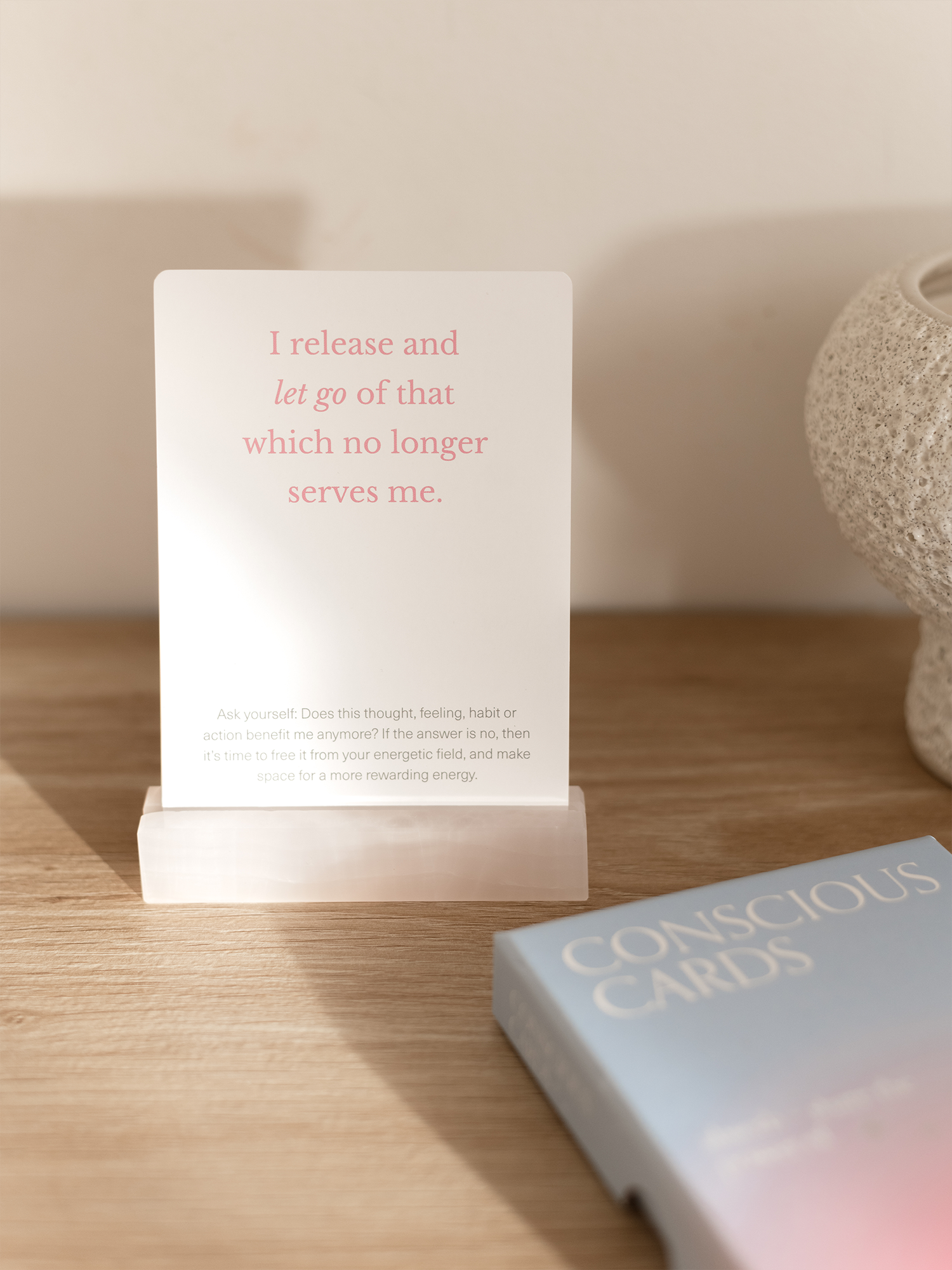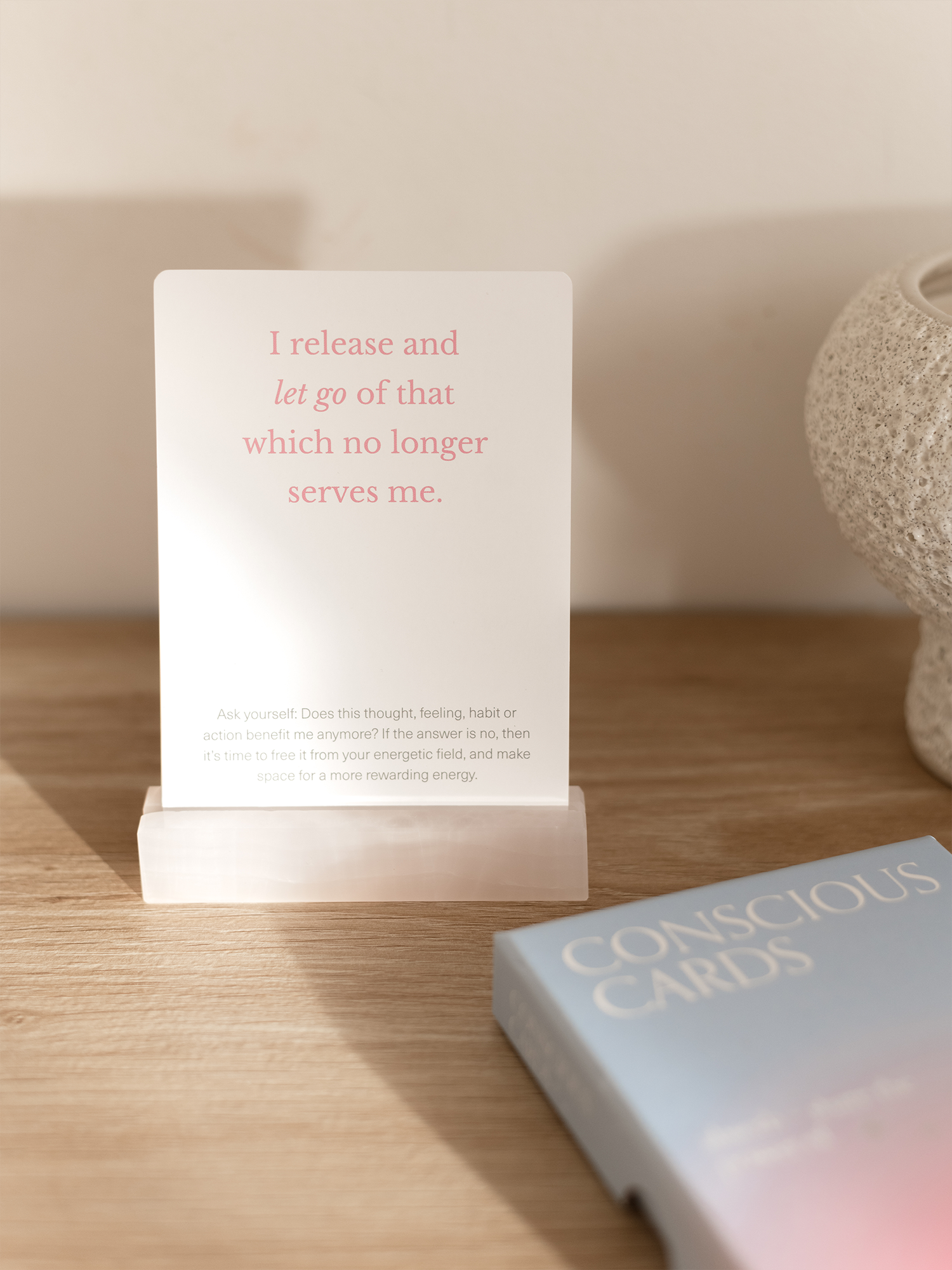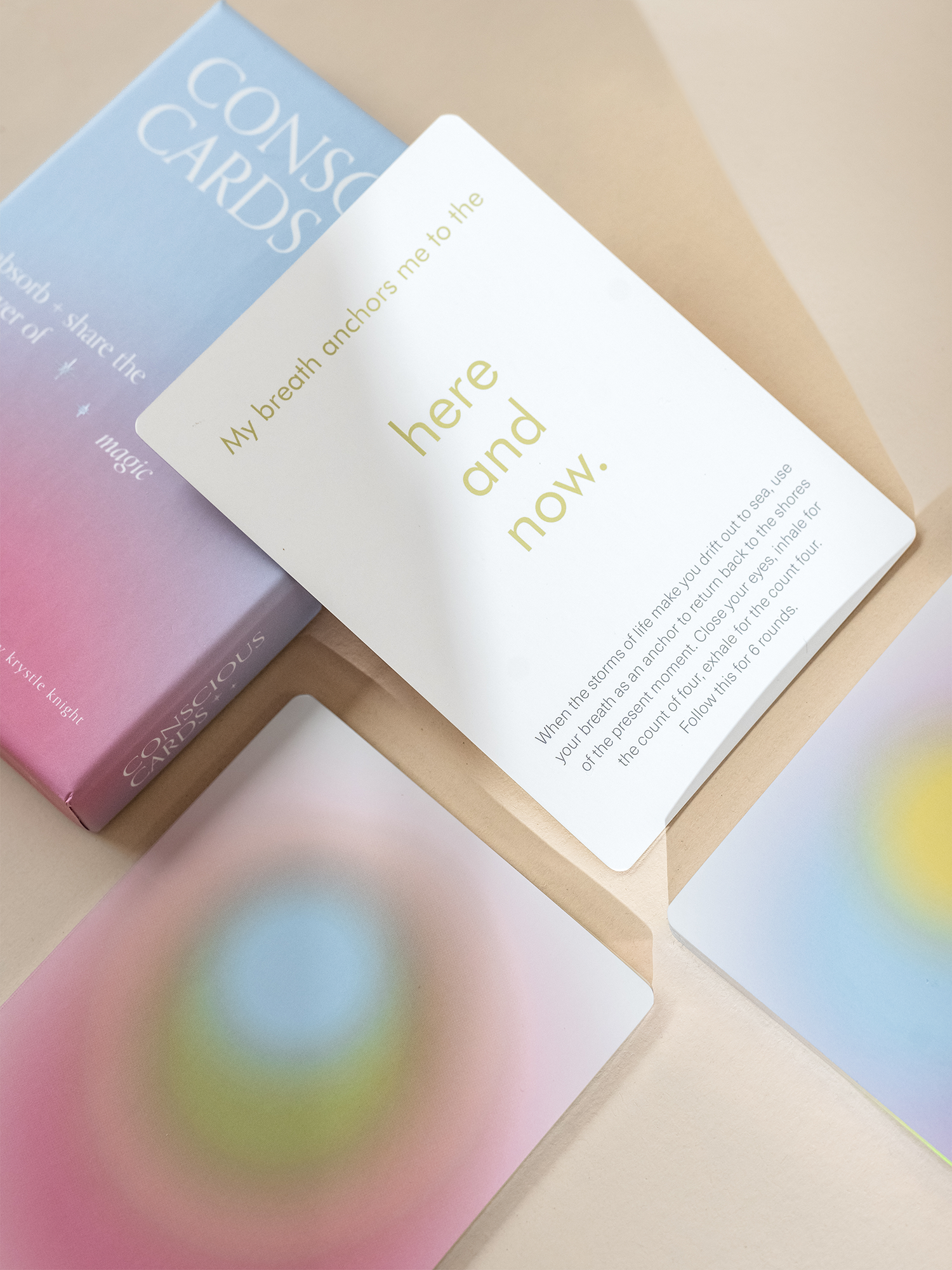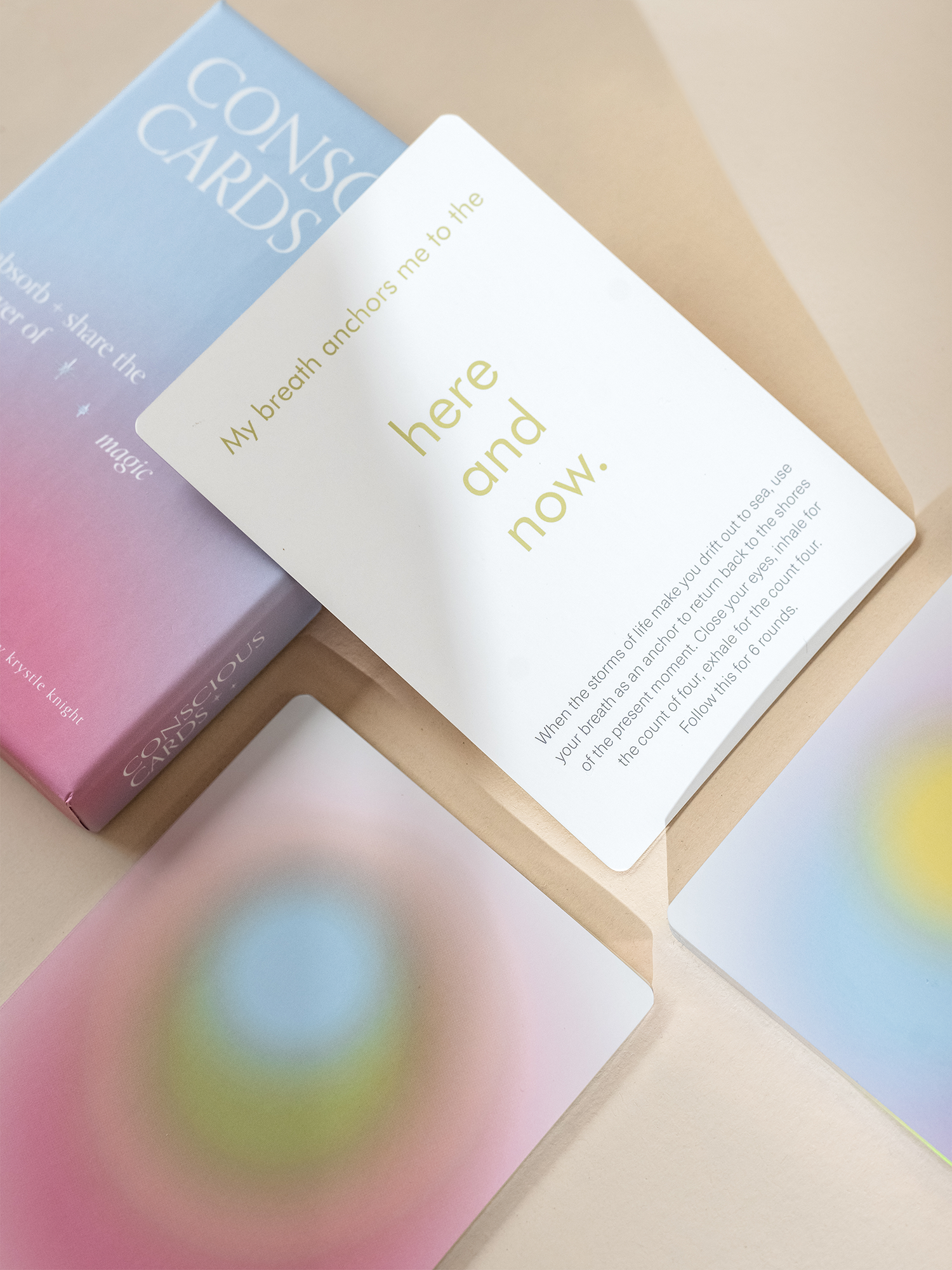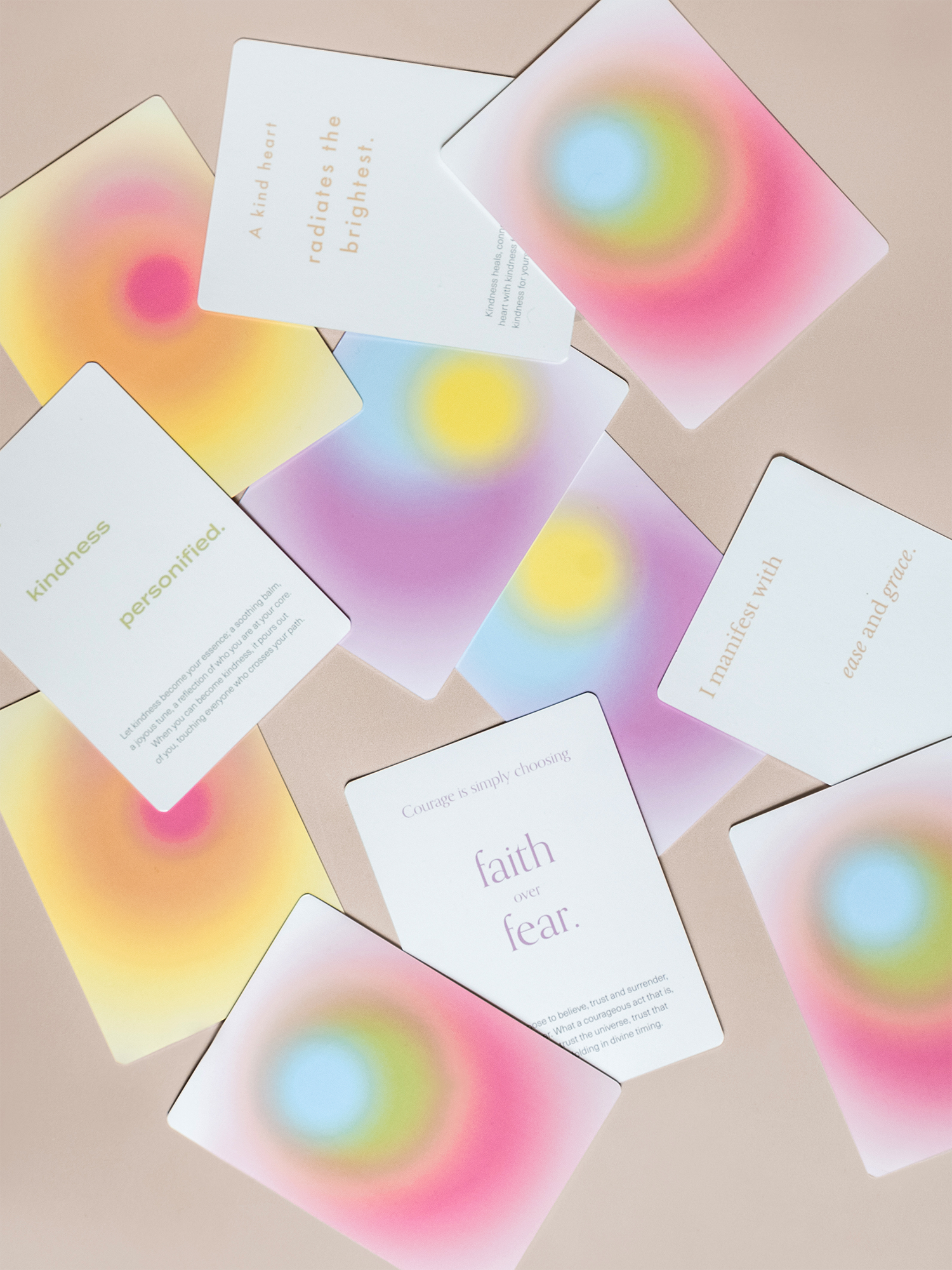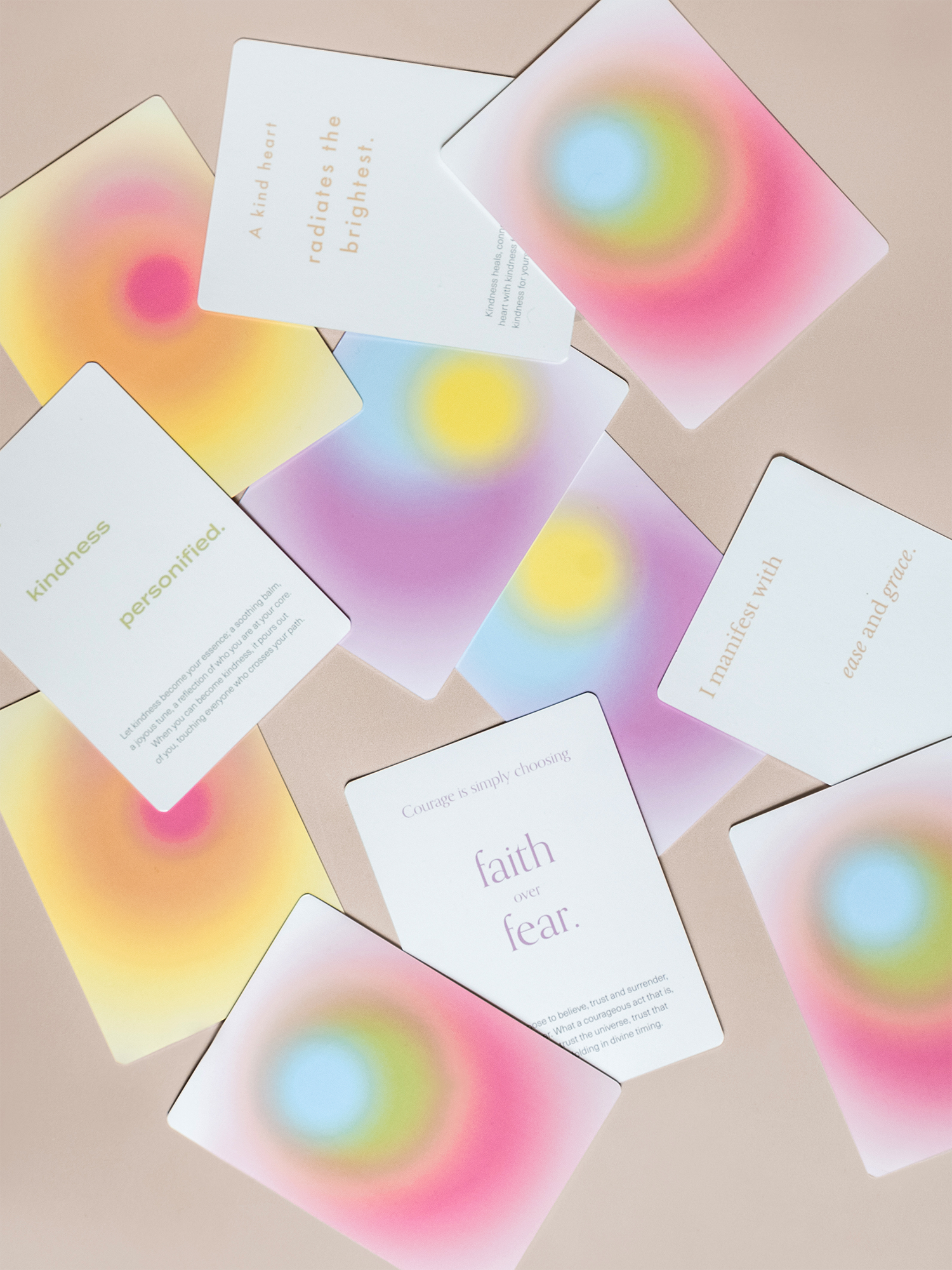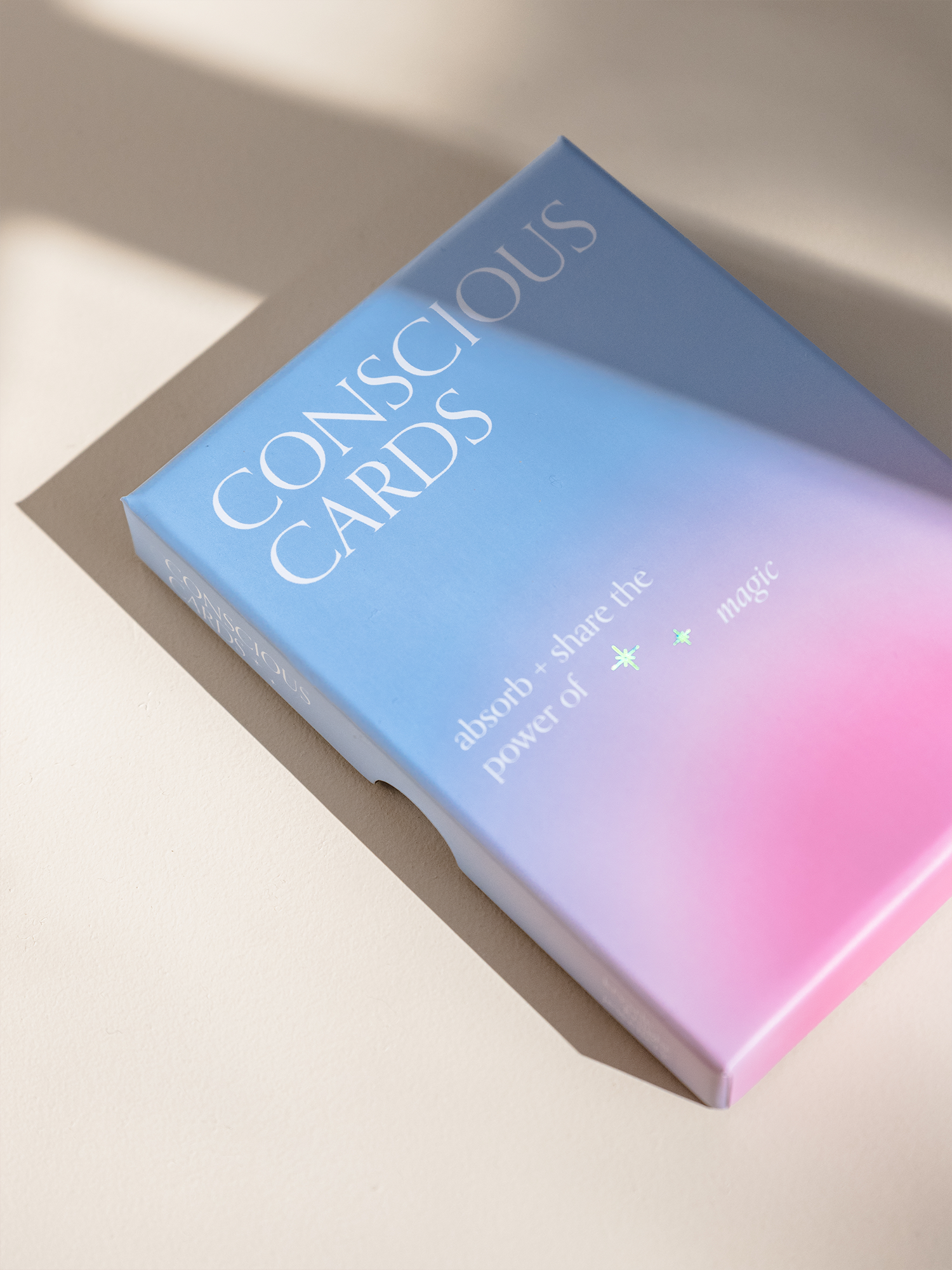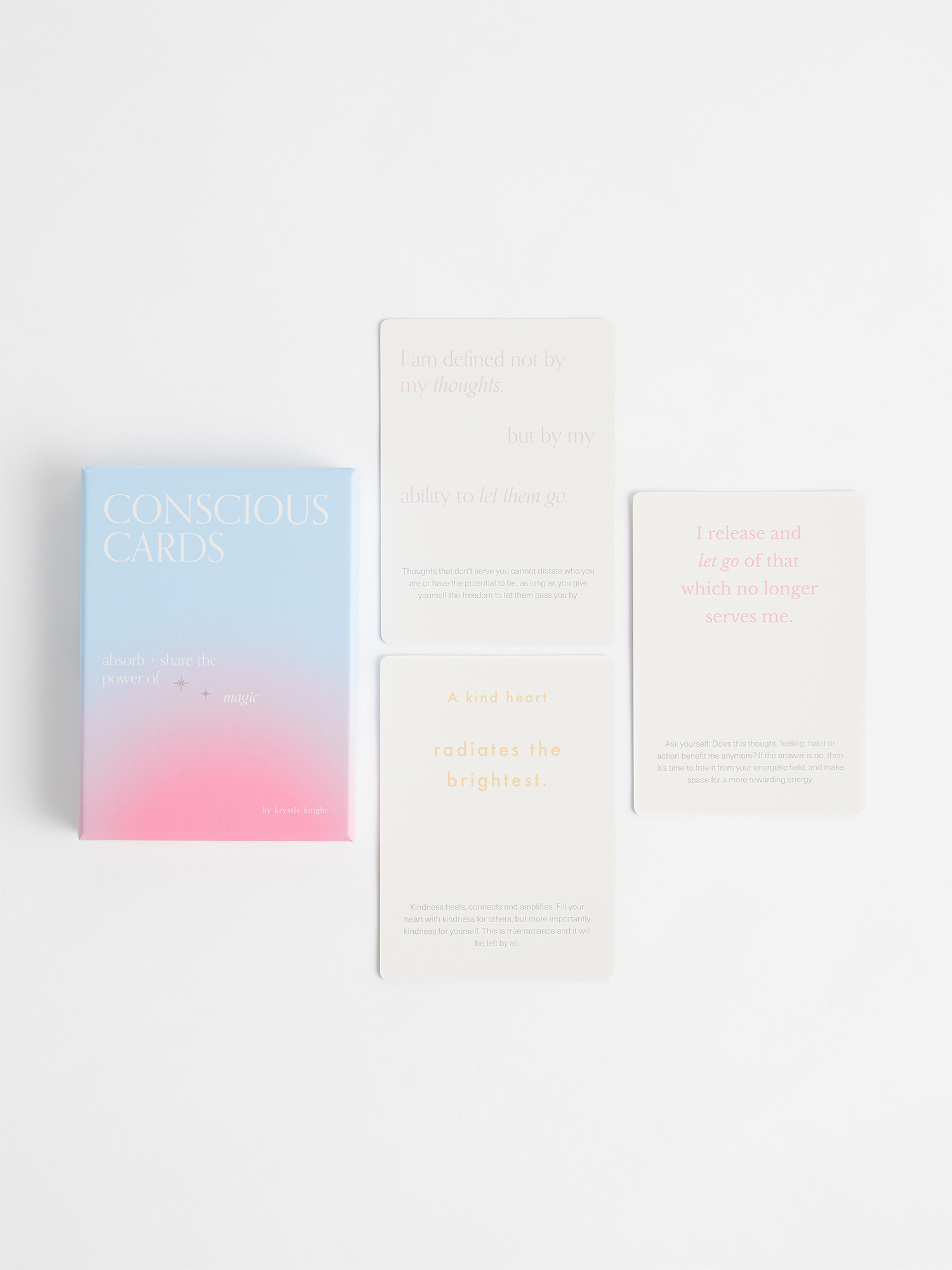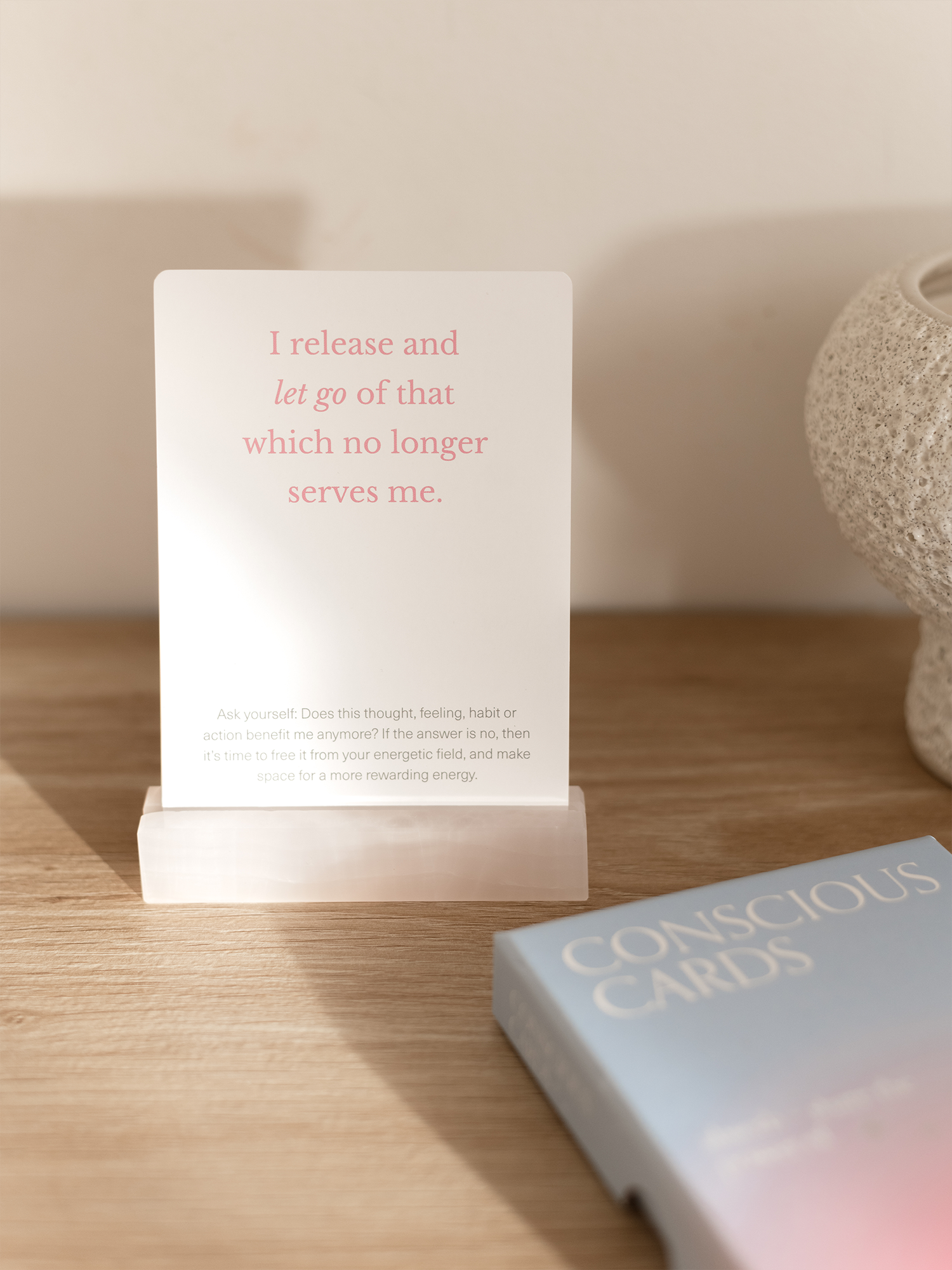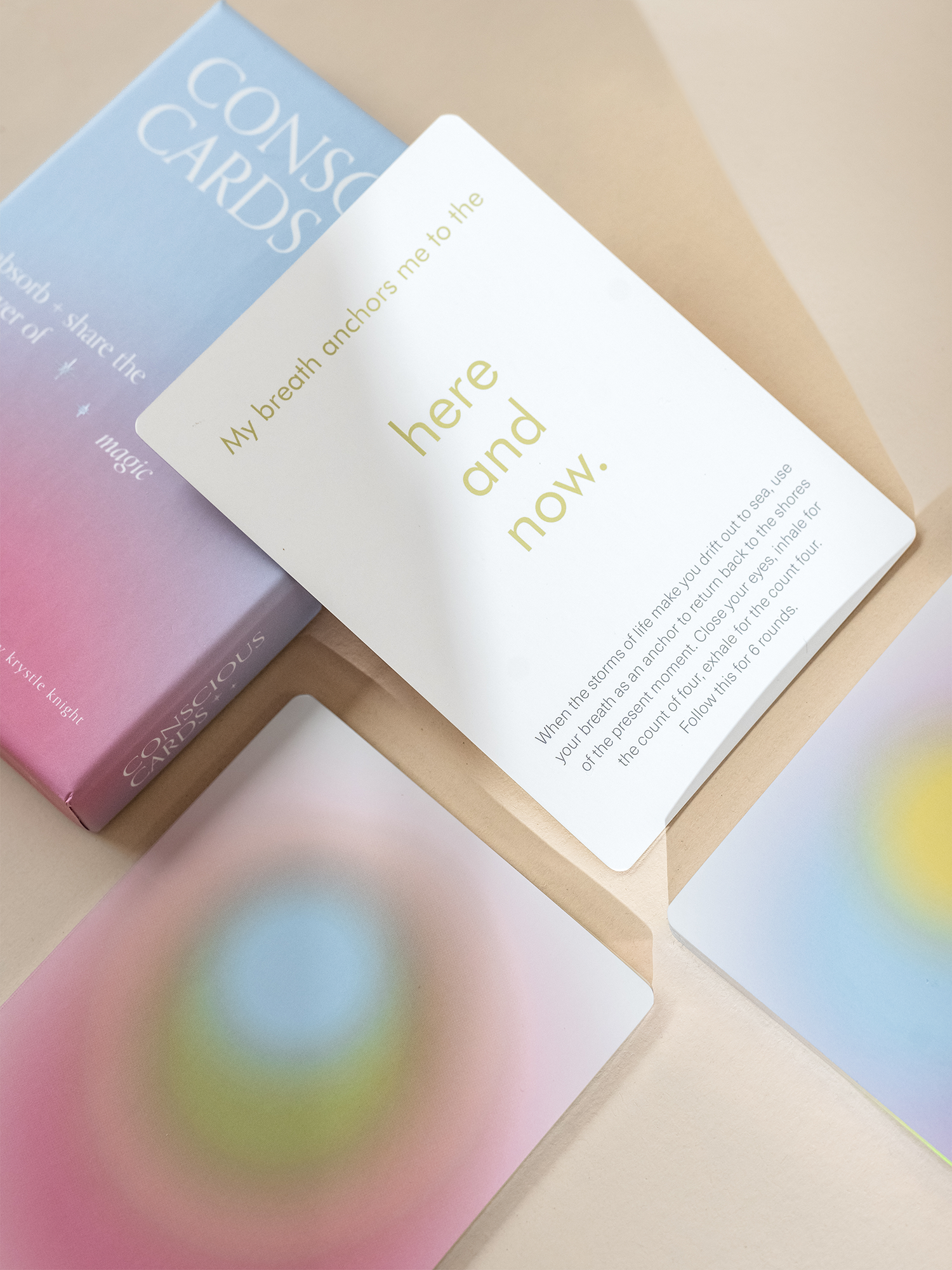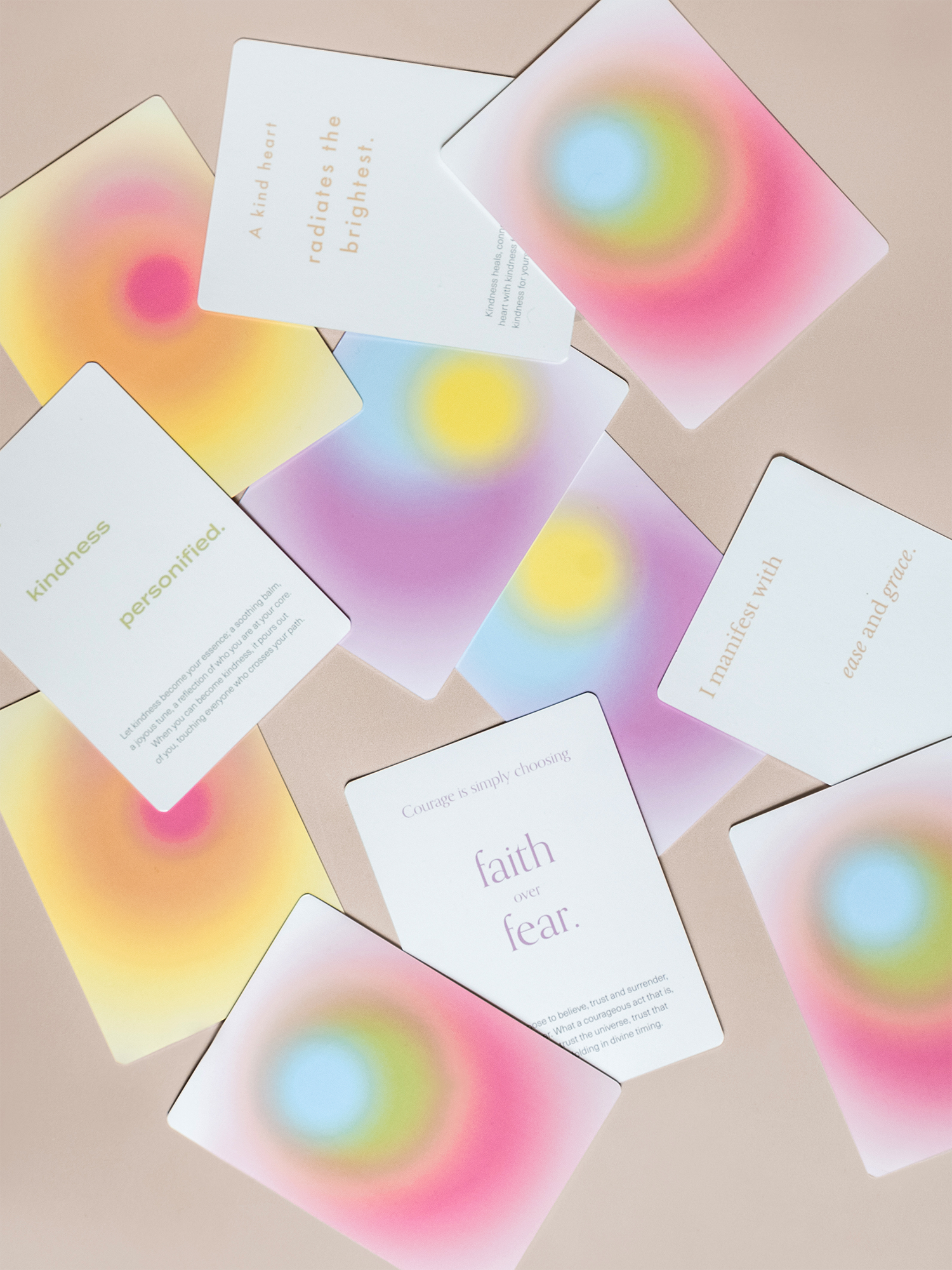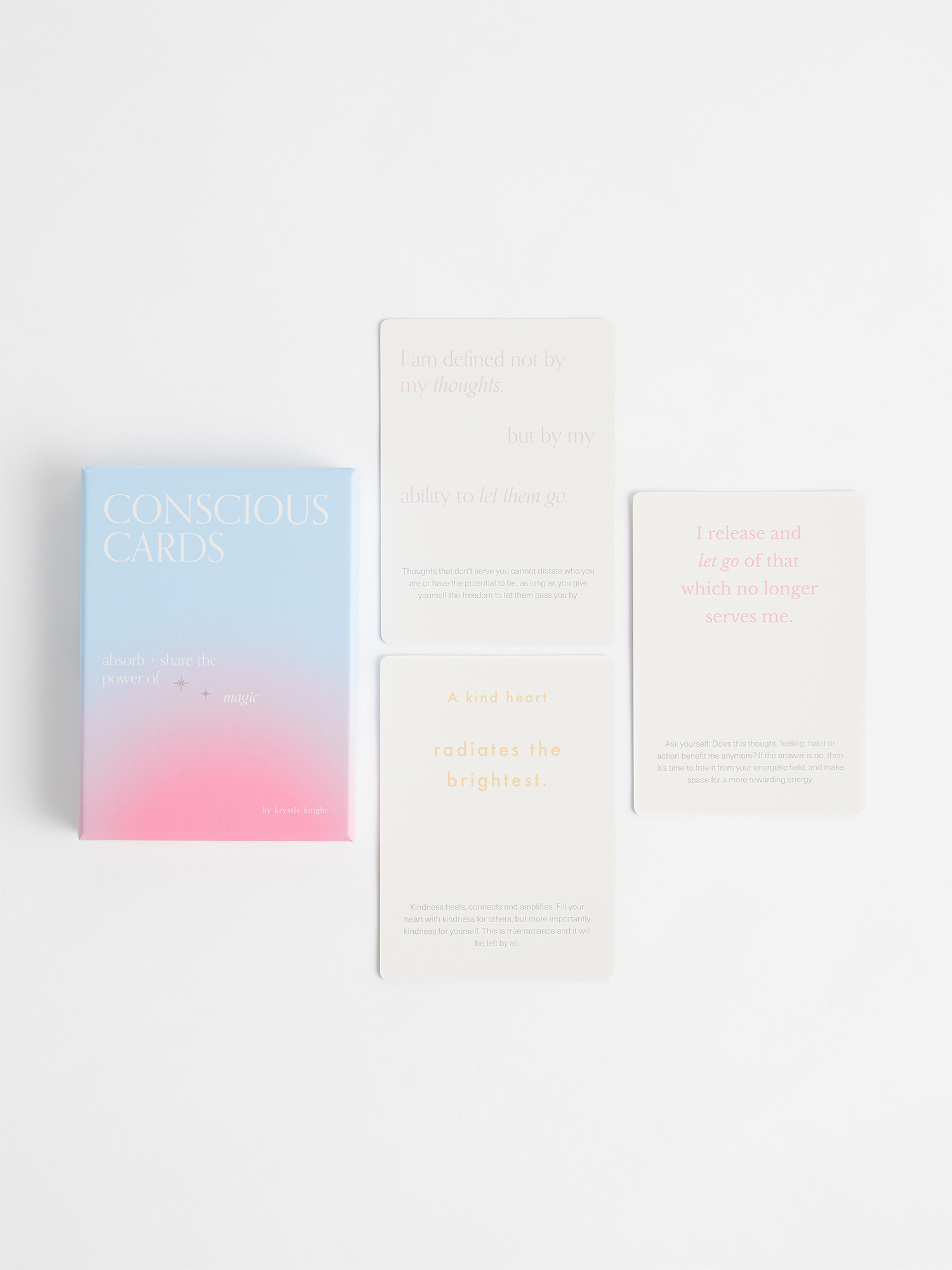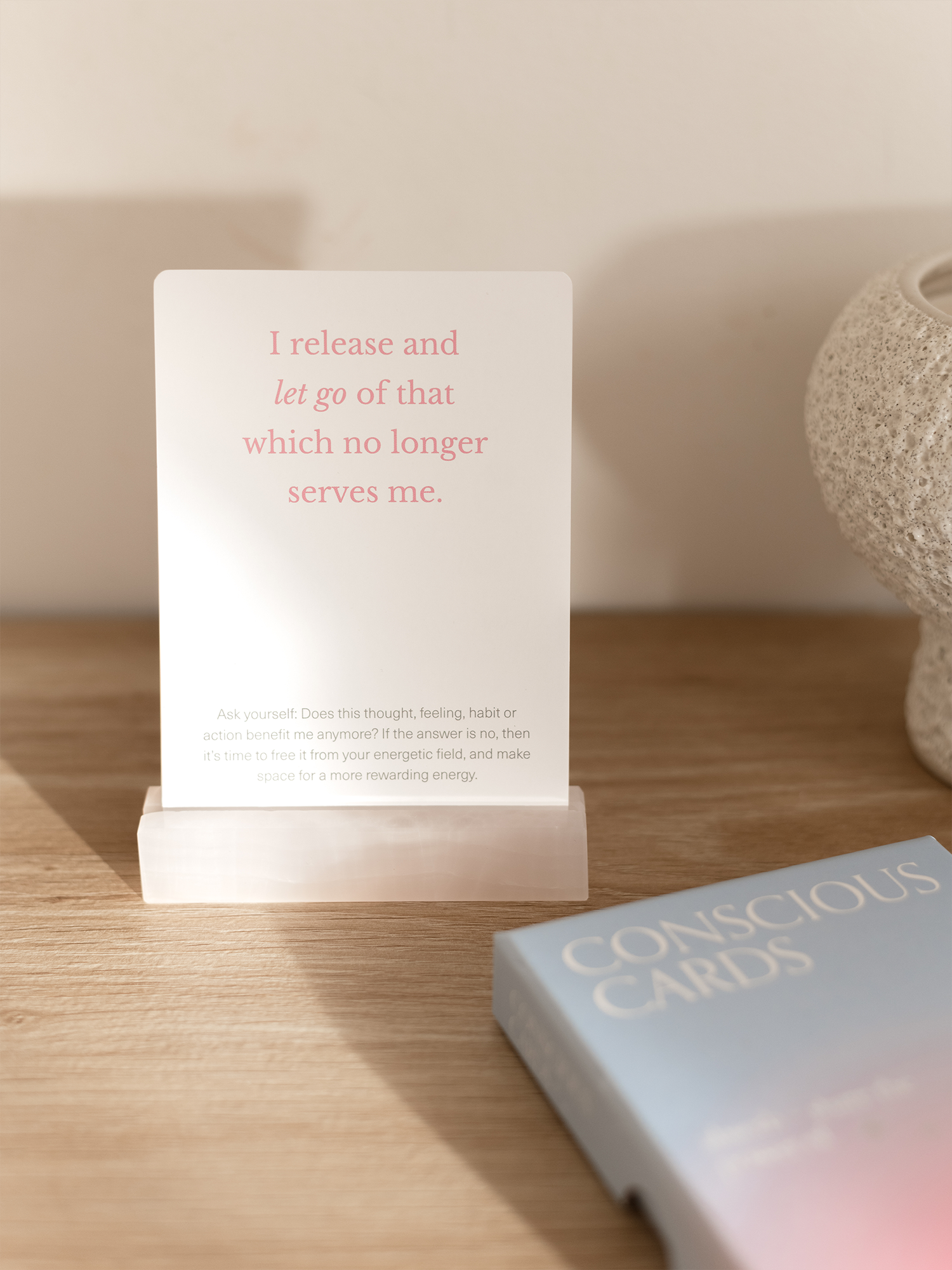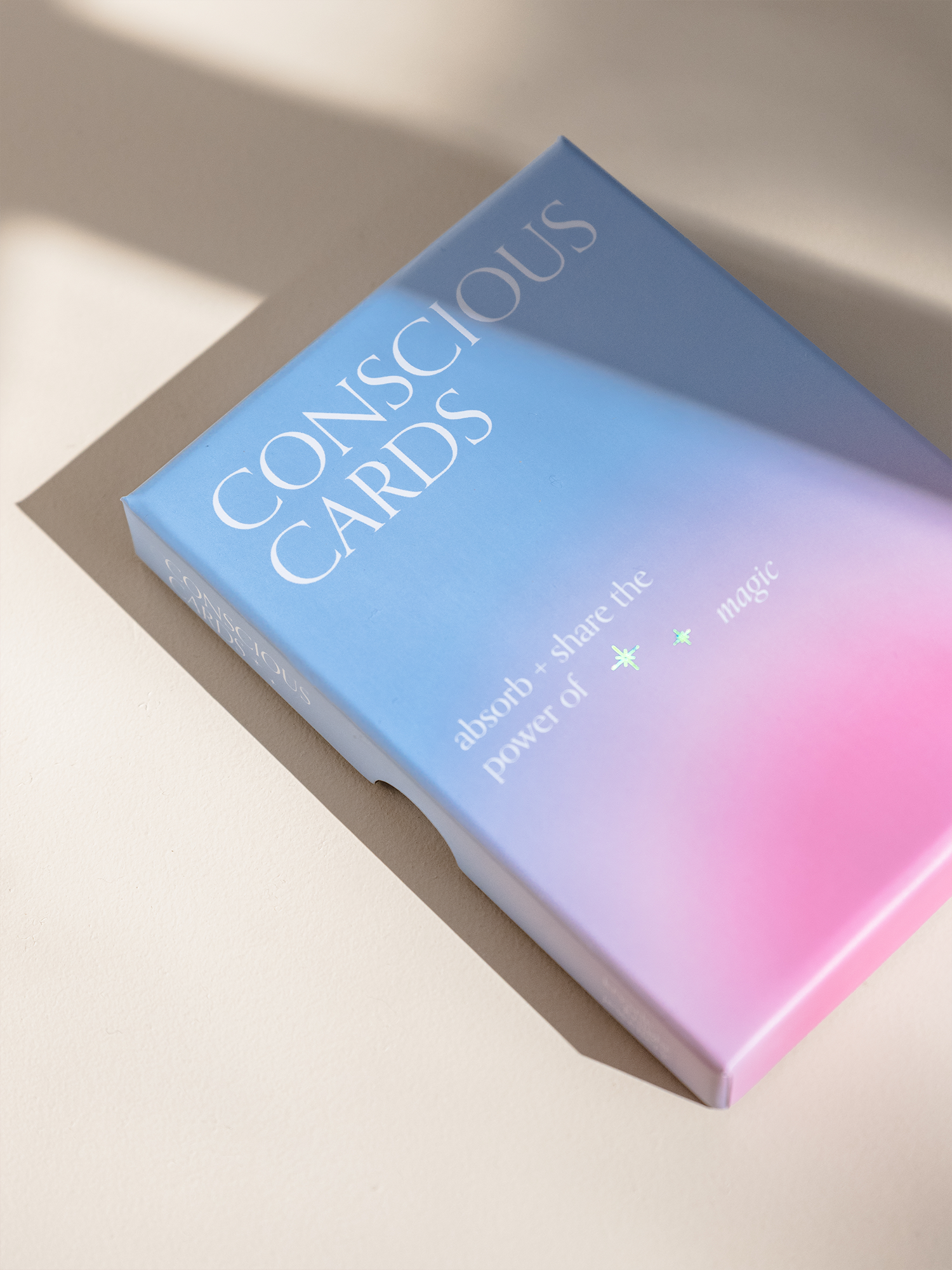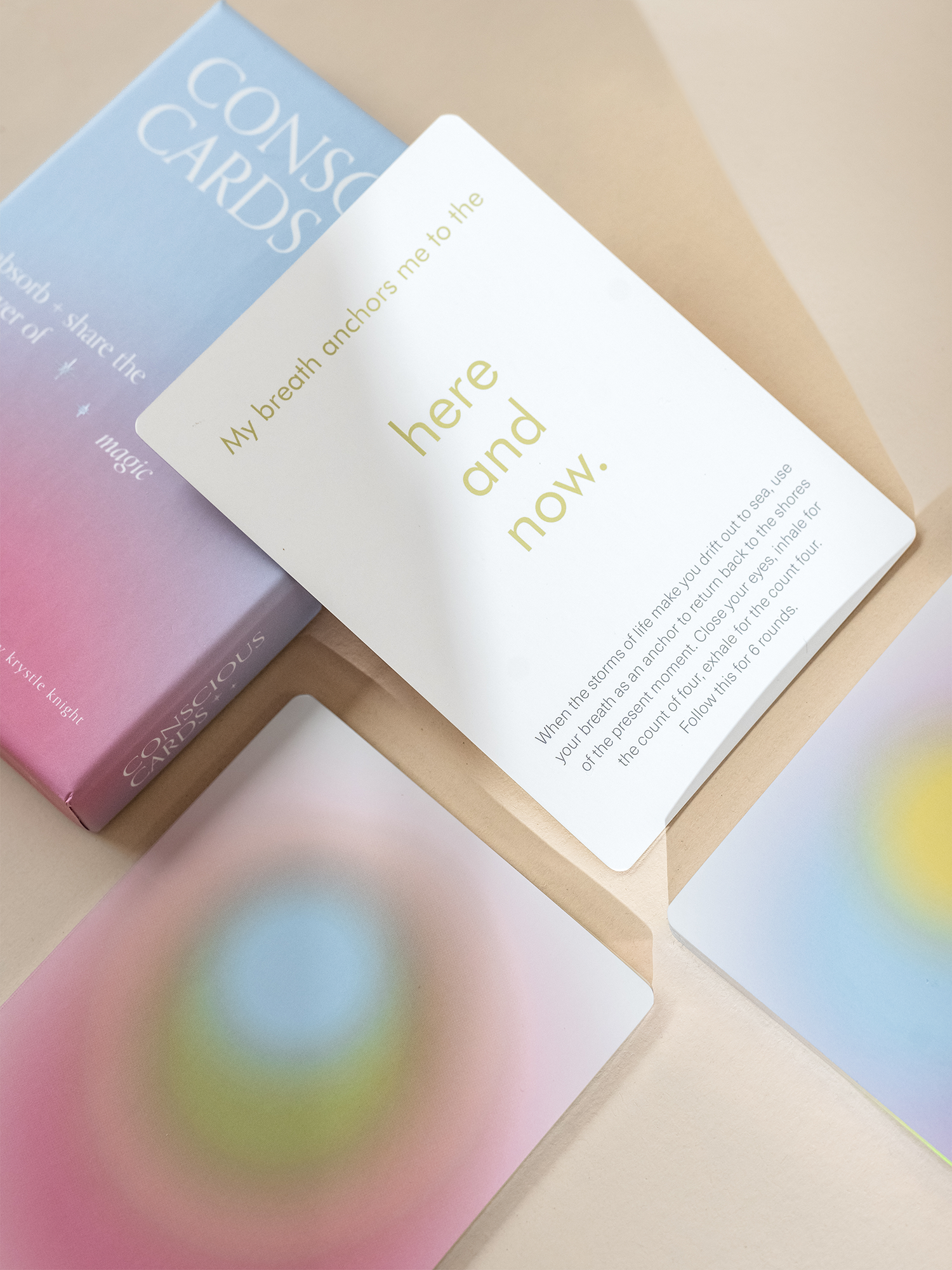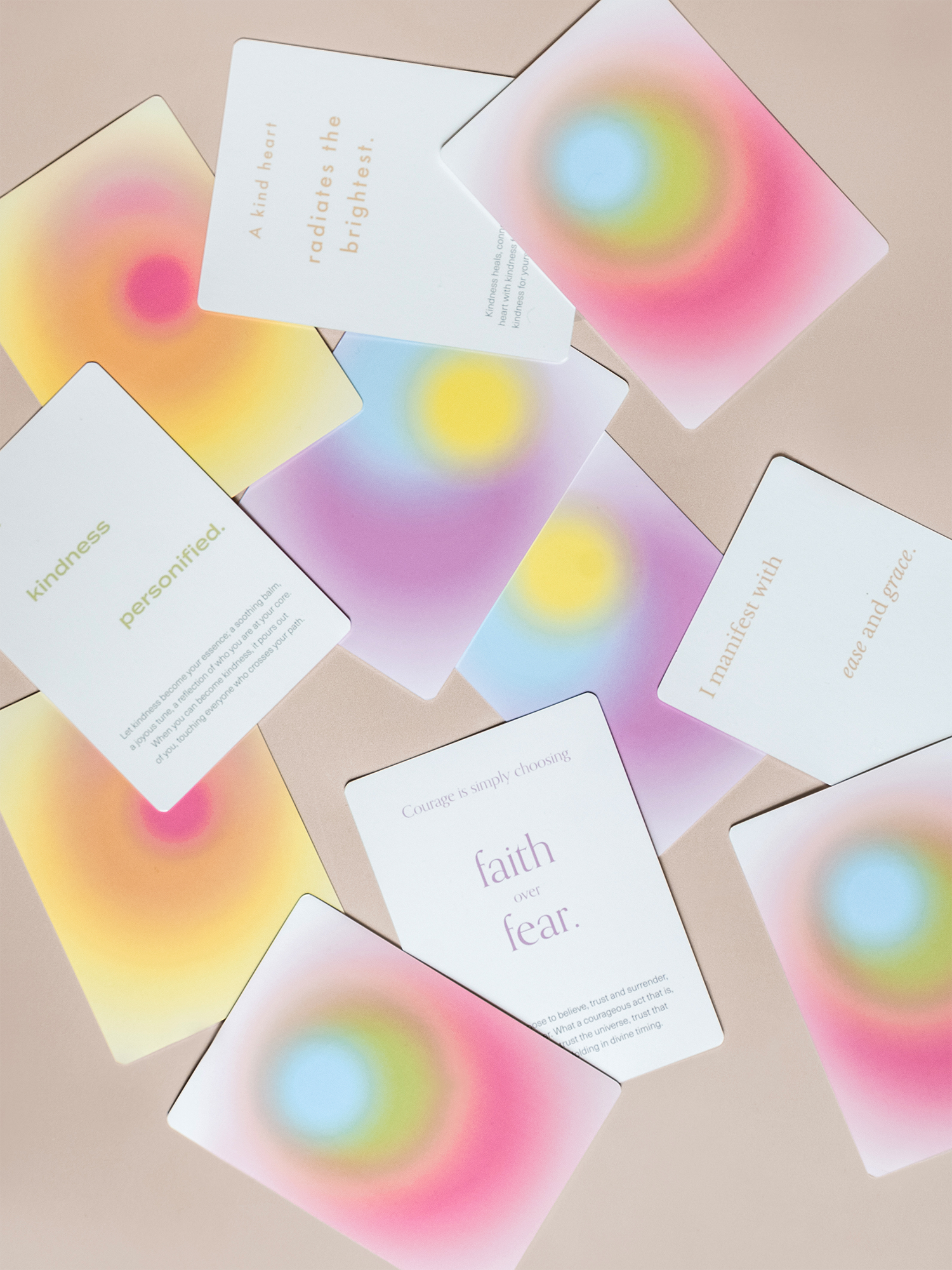 conscious cards
order before 12pm AEST on weekdays, for same day dispatch*
Welcome each day with hope, purpose and intention, taking inspiration from our Krystle Knight Jewellery Conscious Cards.
Designed with love and grounded in infinite possibility, each card acts as a reminder of the power we have within and that of the universe around us.
Step into the unknown that each day brings with the guidance and acceptance of what was, what is and what could be.
Drawing power from your spiritual guides and higher self, this set of Conscious Cards provide perspective on our day-to-day lives.
They act as a beautiful tool of self-reflection adding to your magical and spiritual practice.
This magical set of 36 cards is equally split into three categories, each with equal importance: Reflection, Gratitude and Action.
This set is designed to remain your cherished guides for years to come, accompanying you on the many journeys of life.
Embrace the divine powers of the universe and embody happiness, love and self- discovery through our Conscious Cards.
If you would like to add our custom kkj pink onyx holder - please select conscious cards + holder
Our beautiful cards feature reflective rainbow foil sides that add to their magical allure. Created from 350 gsm art paper with a matte UV coating on both sides.
please note: as our crystal are natural beauties, each crystal may vary slightly in size & clarity. Pink Onyx can be very light in colour.
Cards 10cm x 13.5cm
Card holder 10cm x 2cm x 2cm
Free express shipping for orders over $199 (AUSTRALIA ONLY) learn more
View our returns policy.
Afterpay, Sezzle, Laybuy, ZIP available for purchases $50 AUD or more.