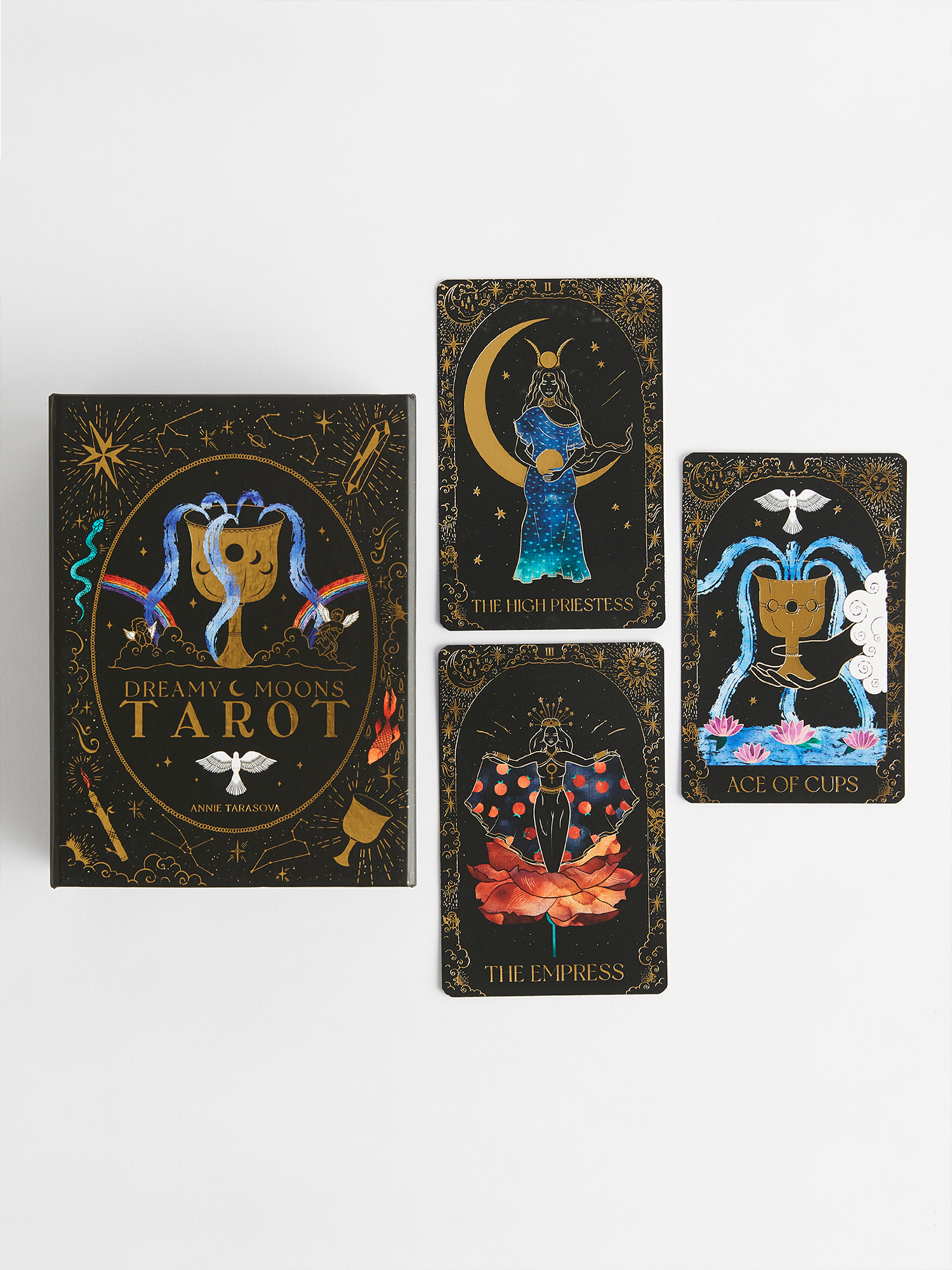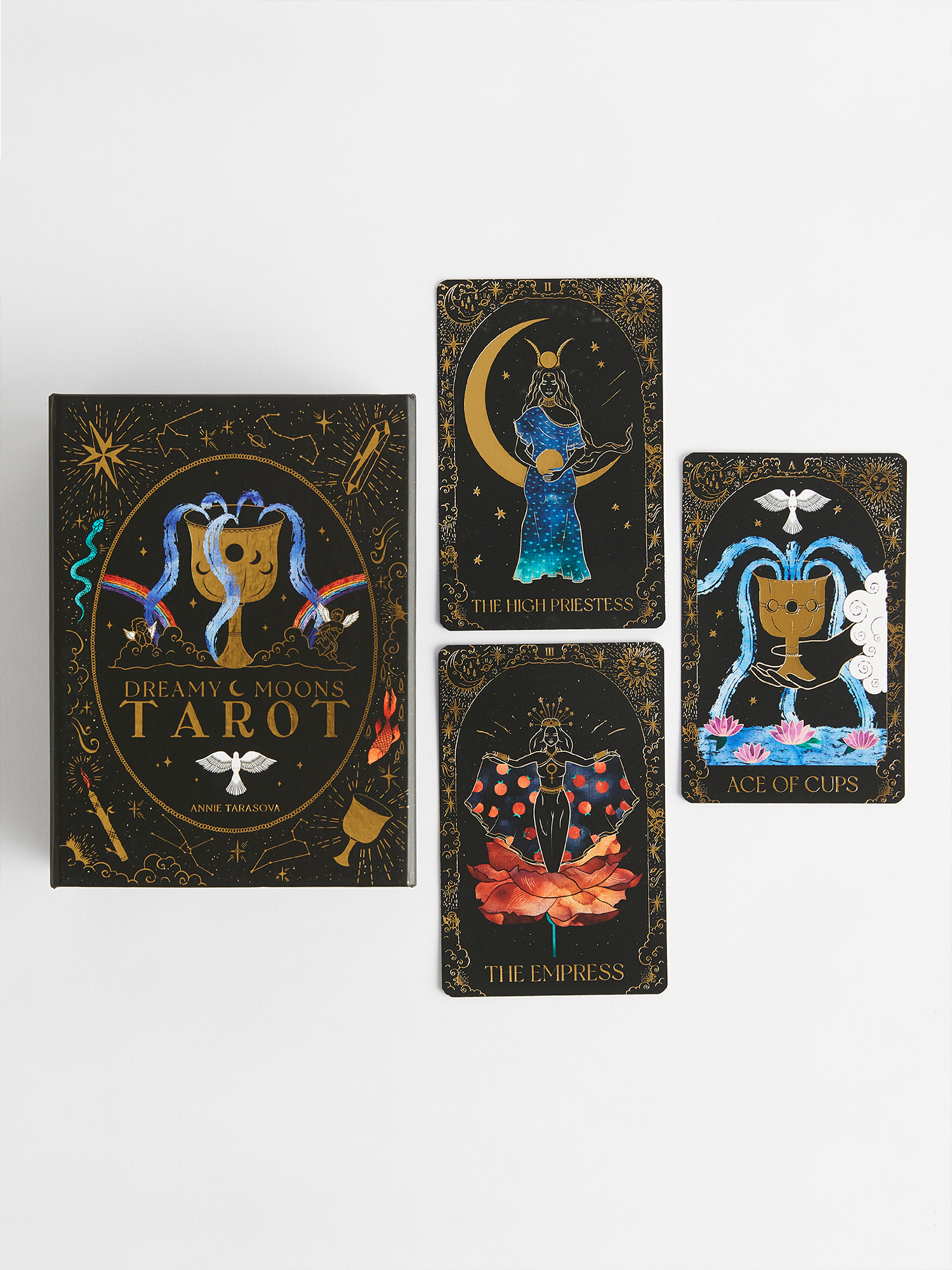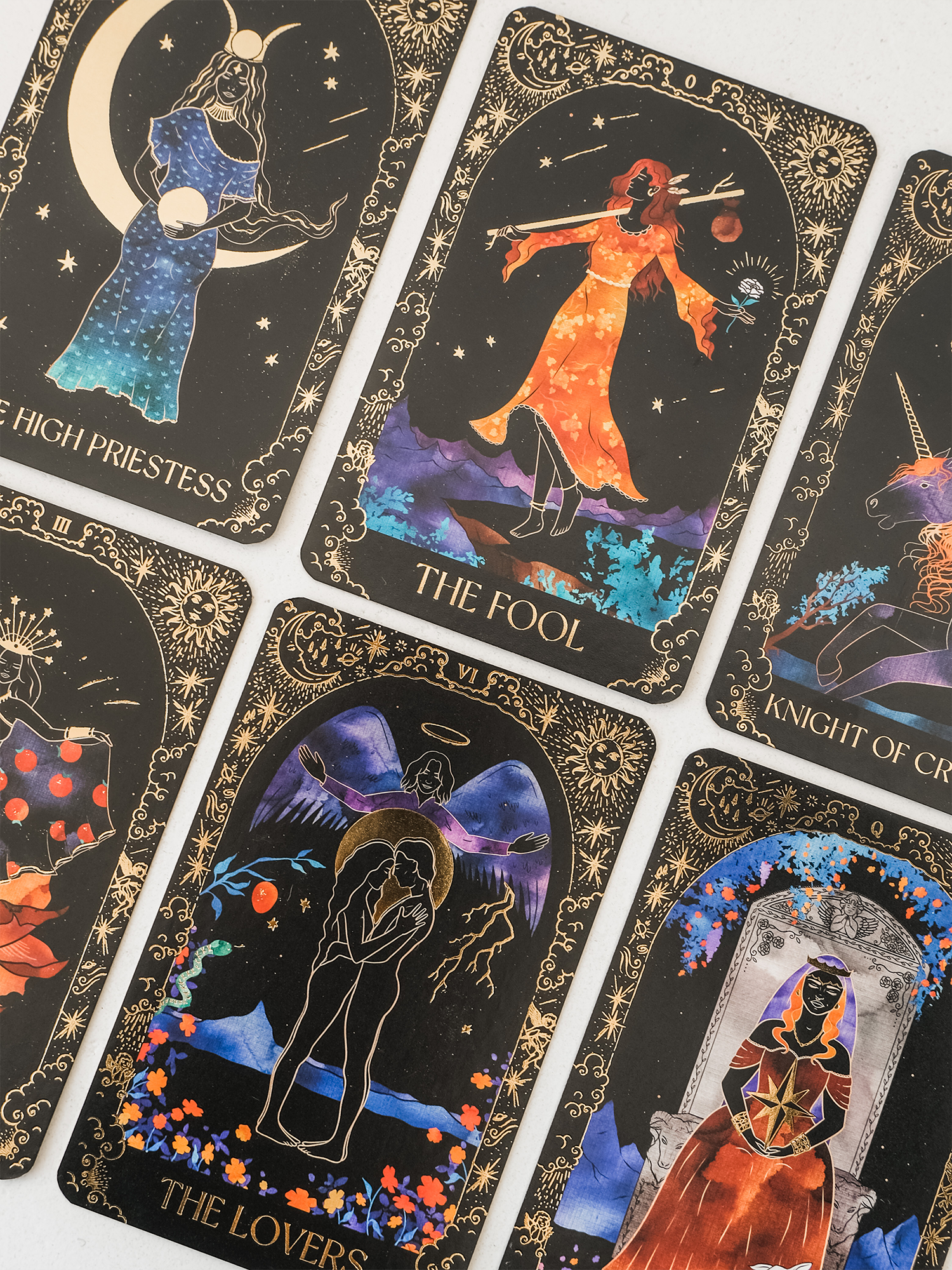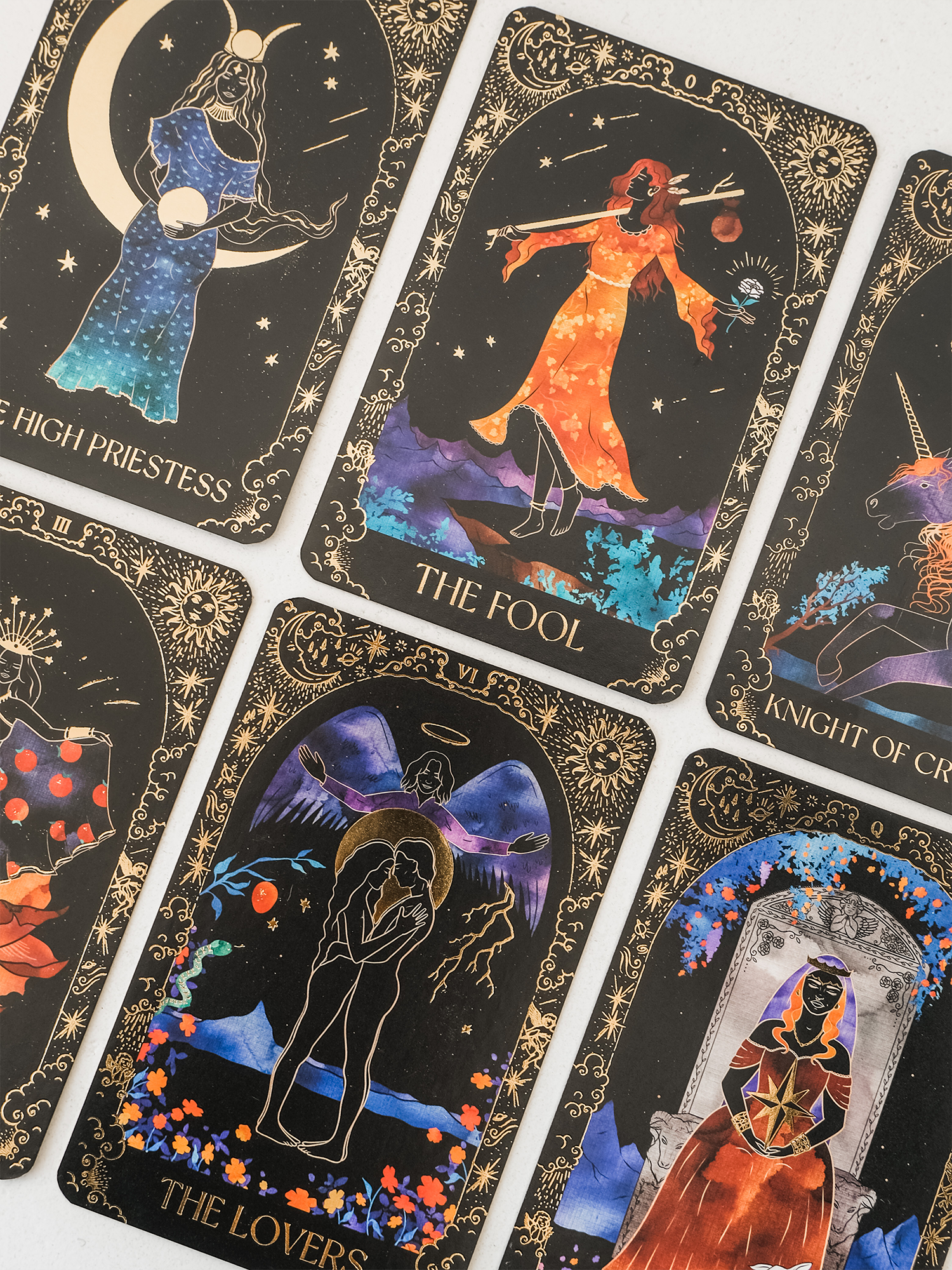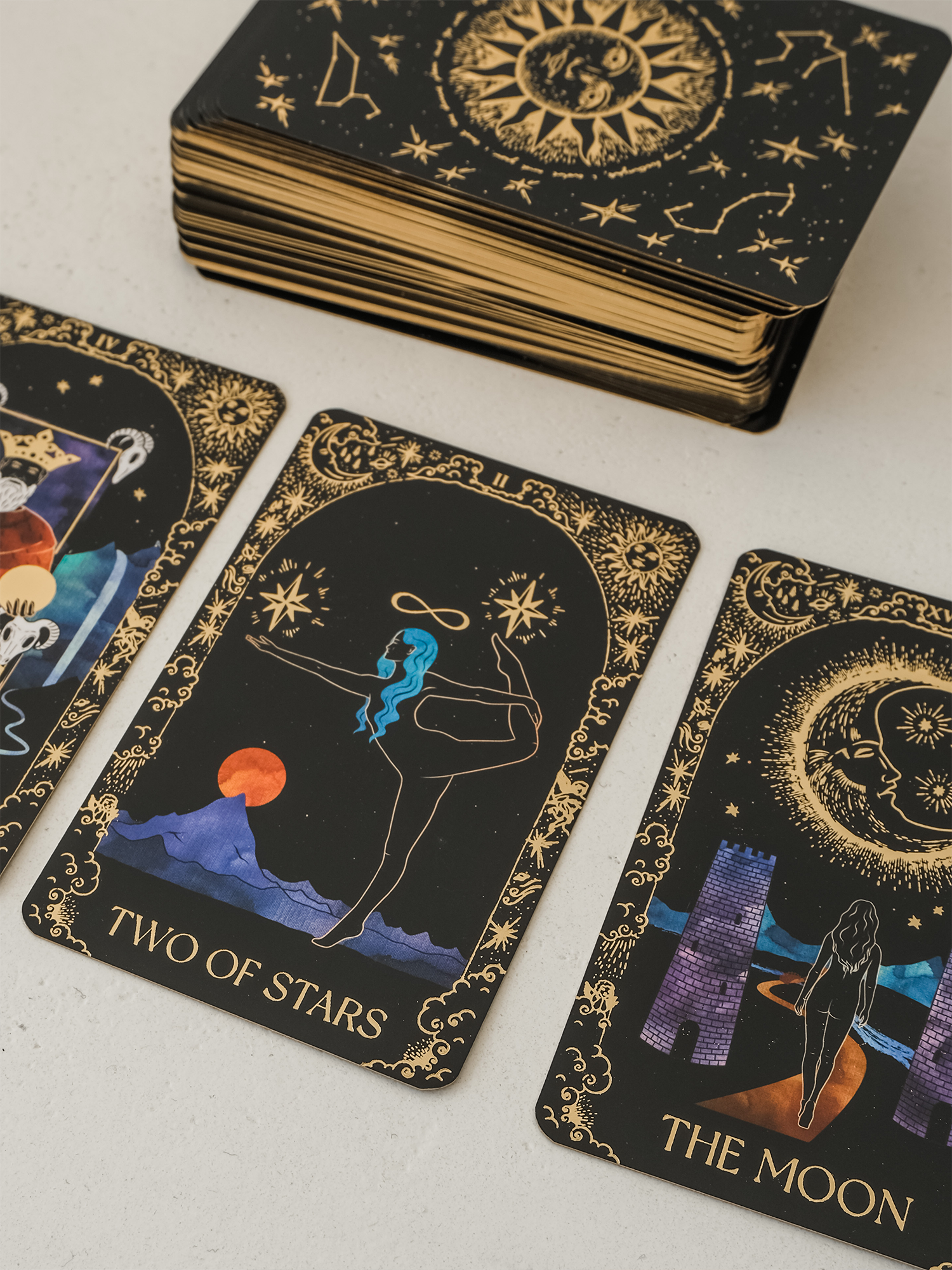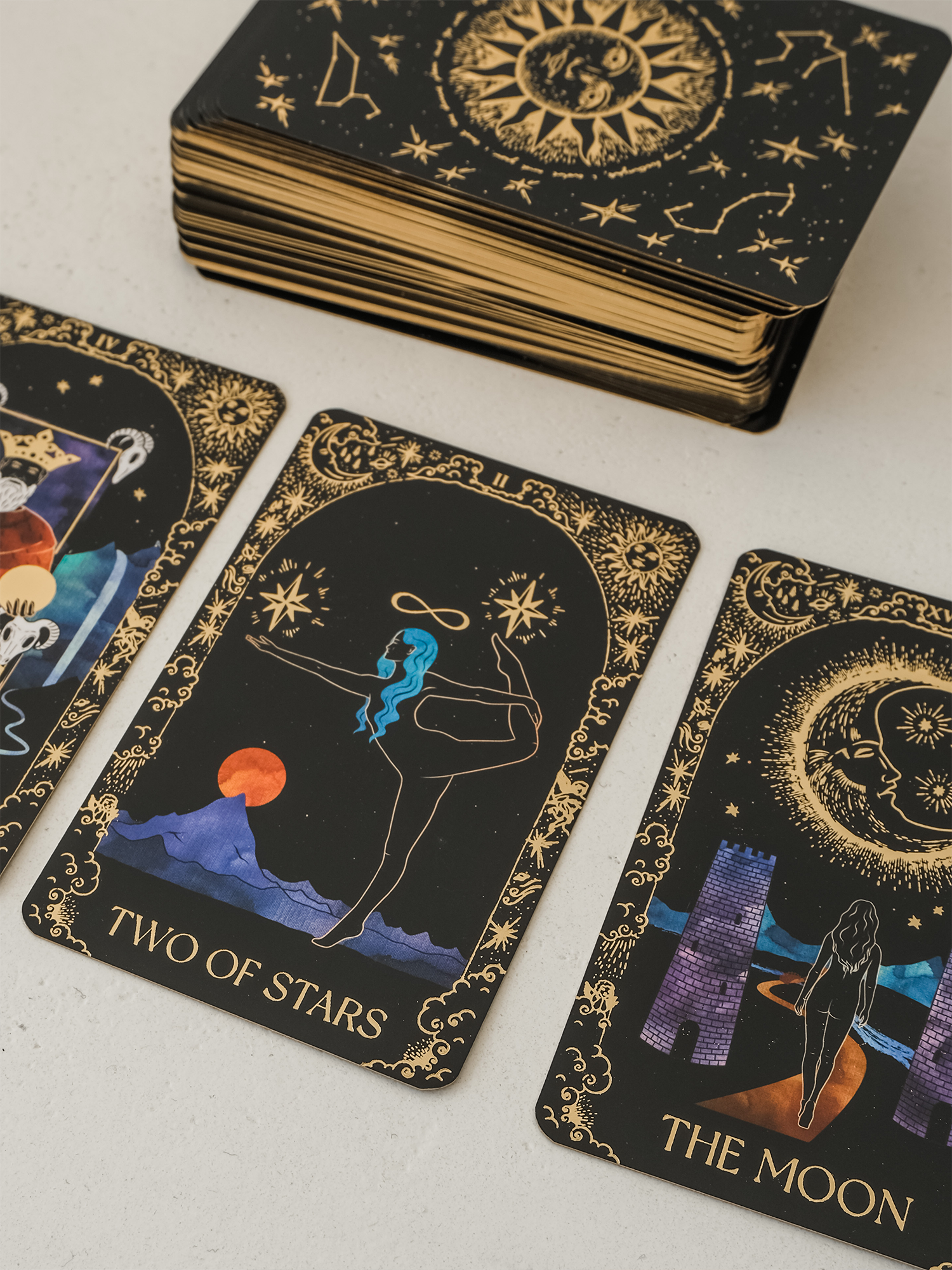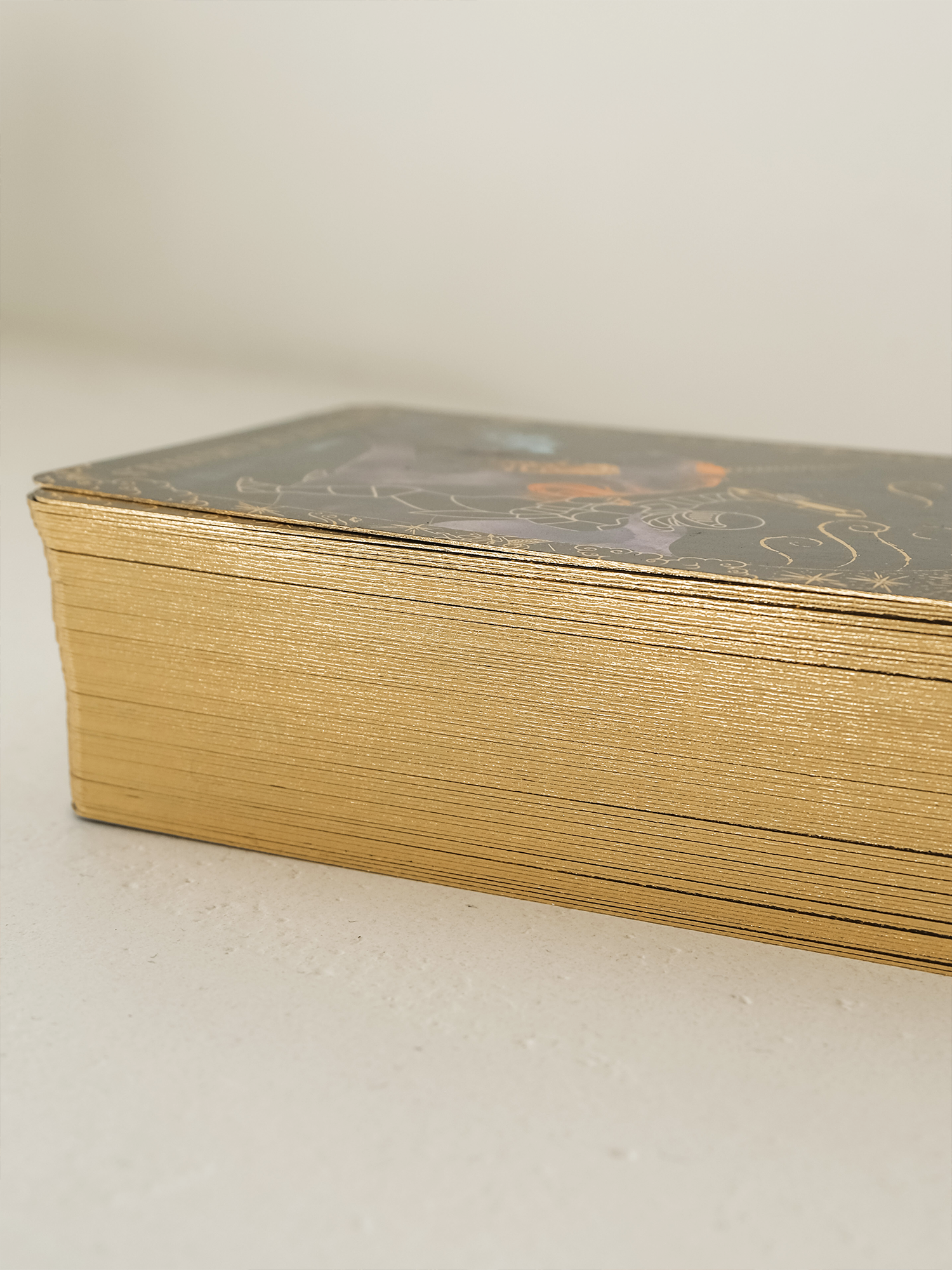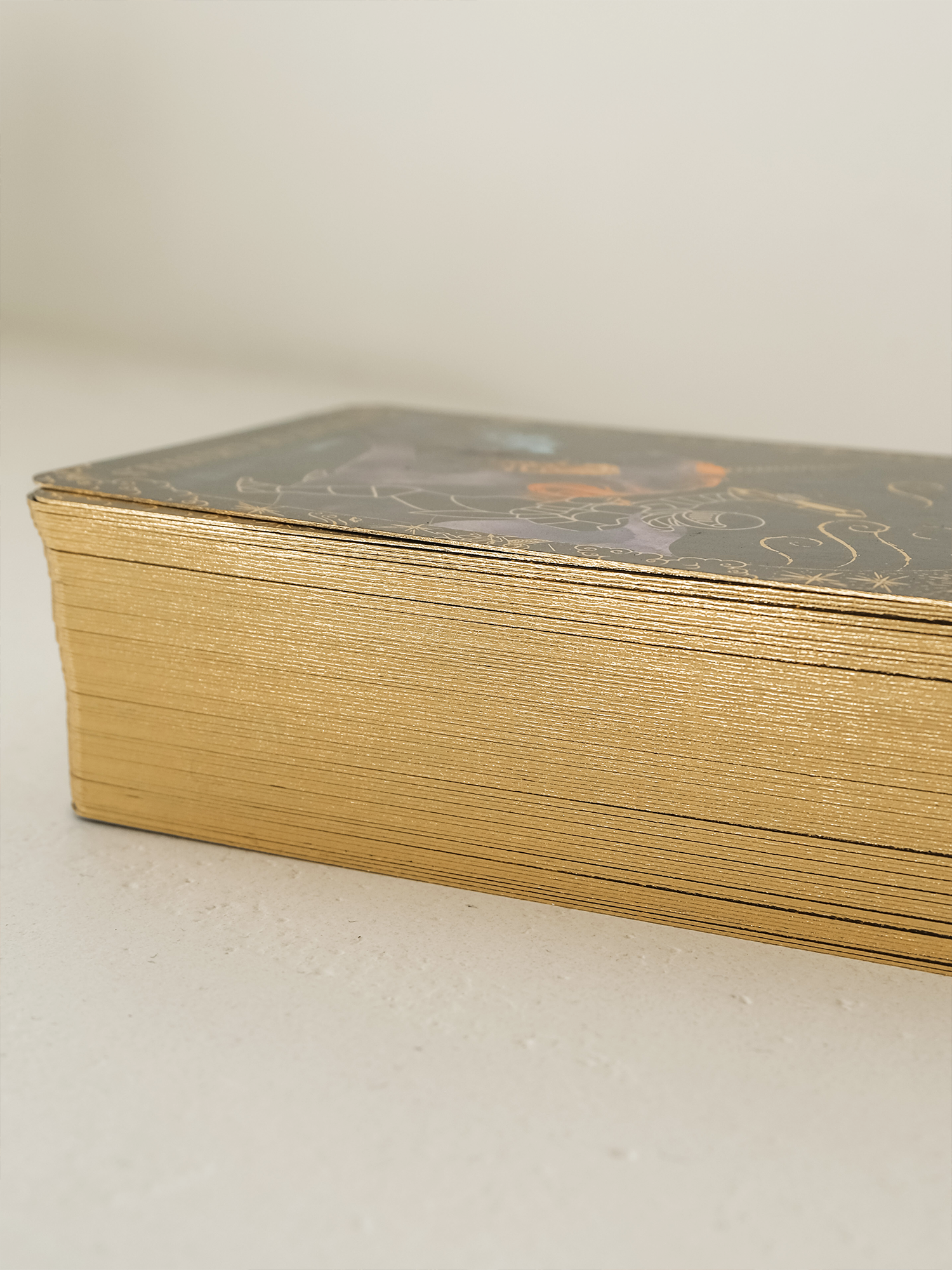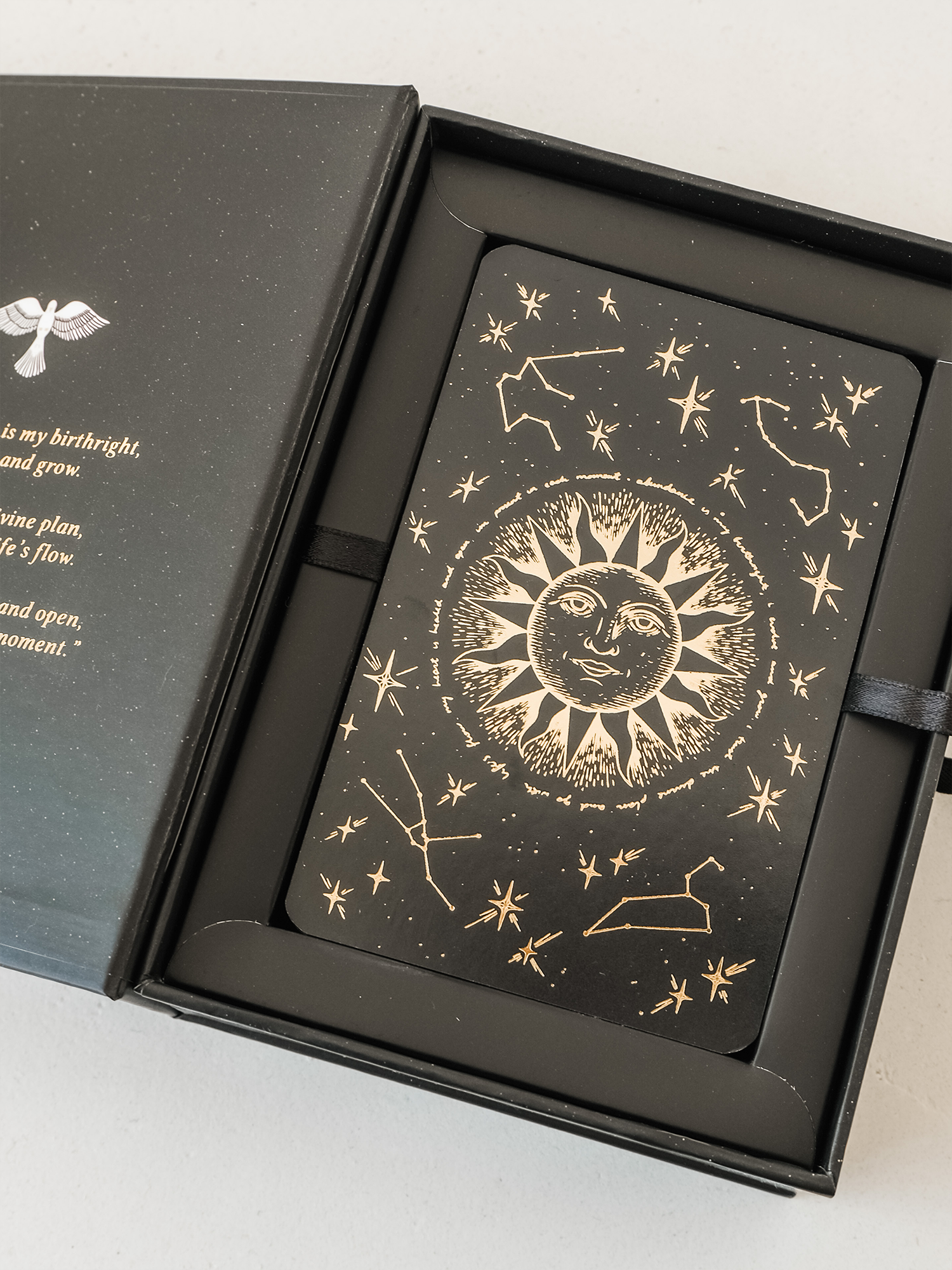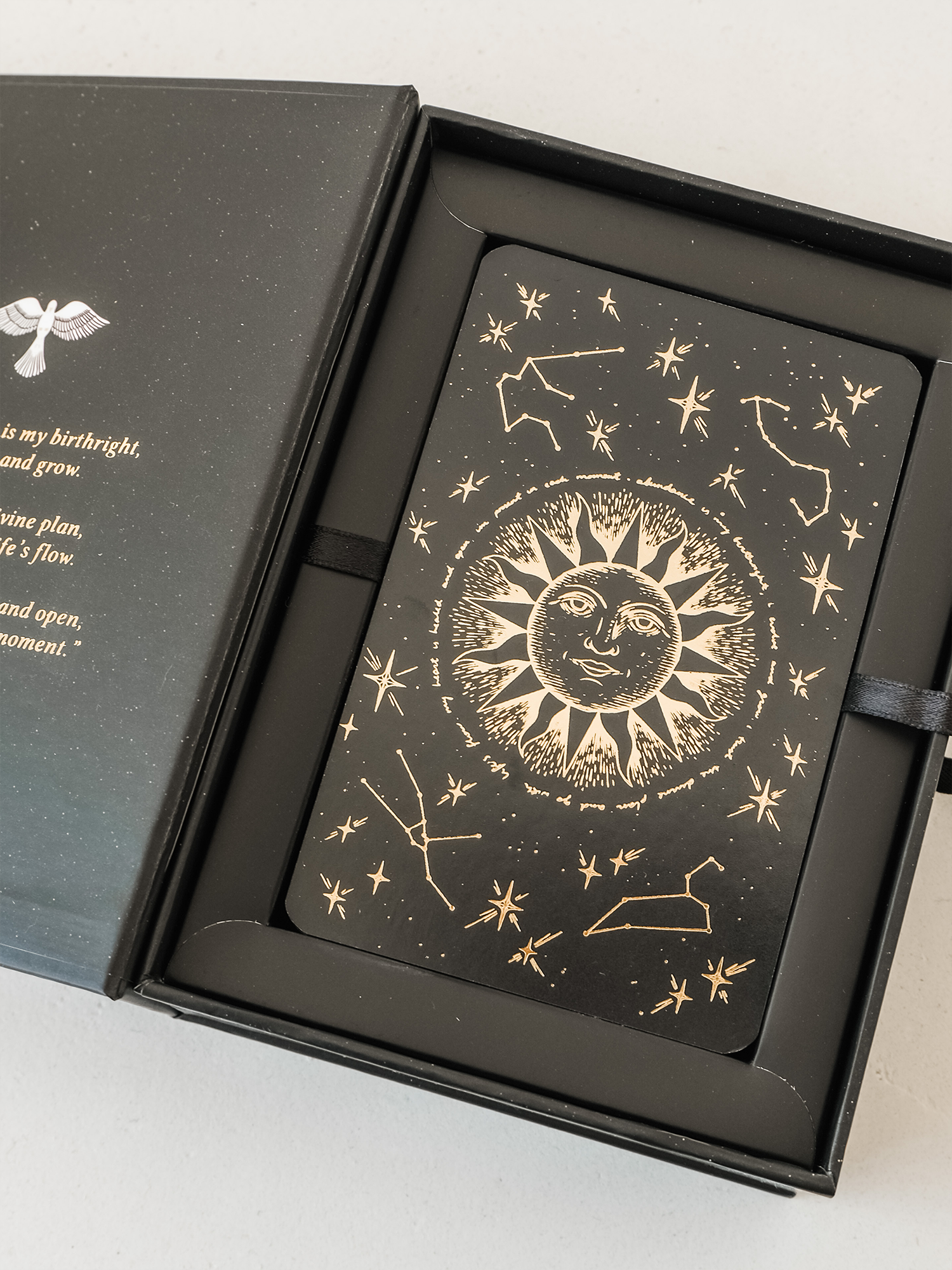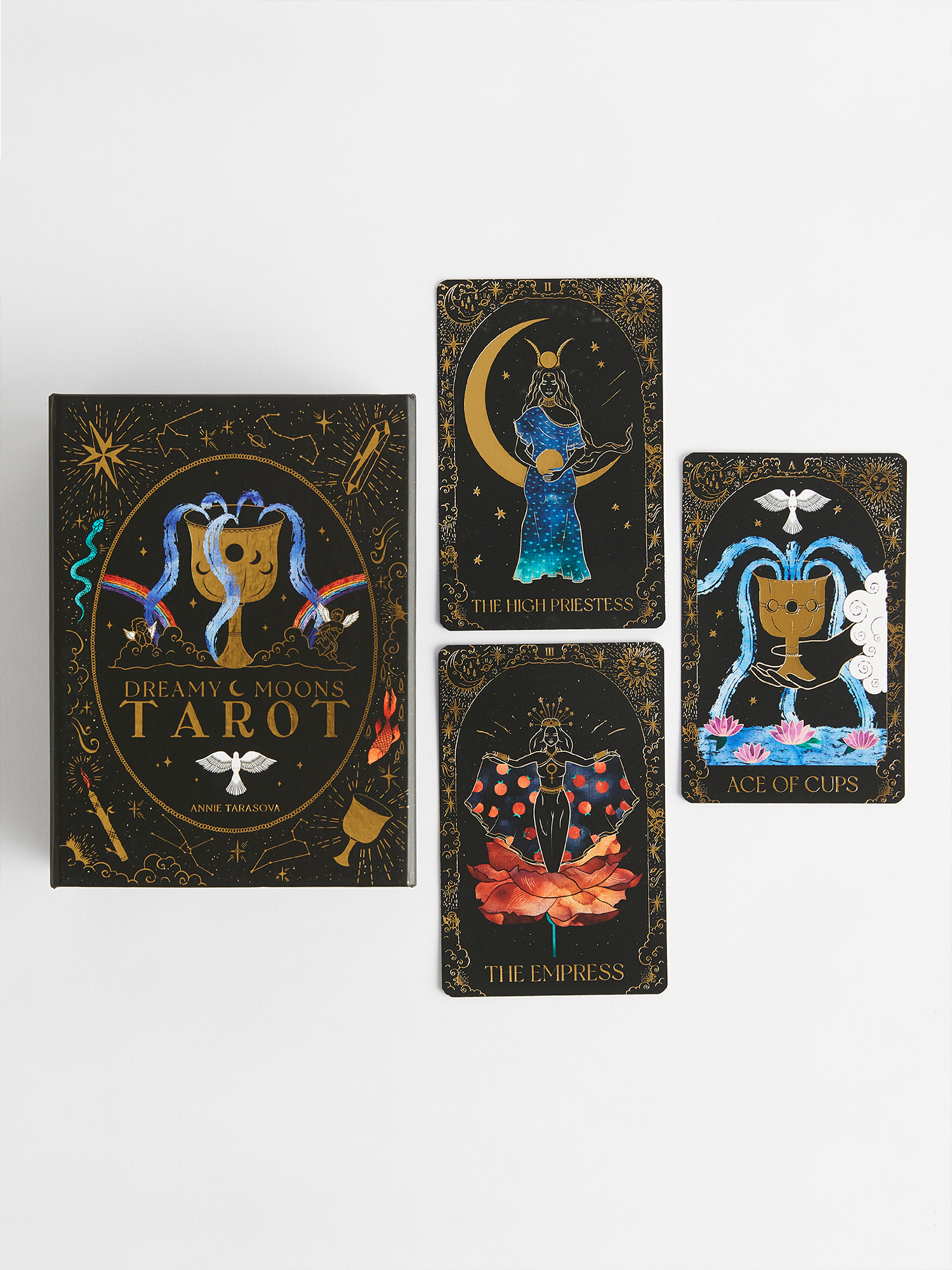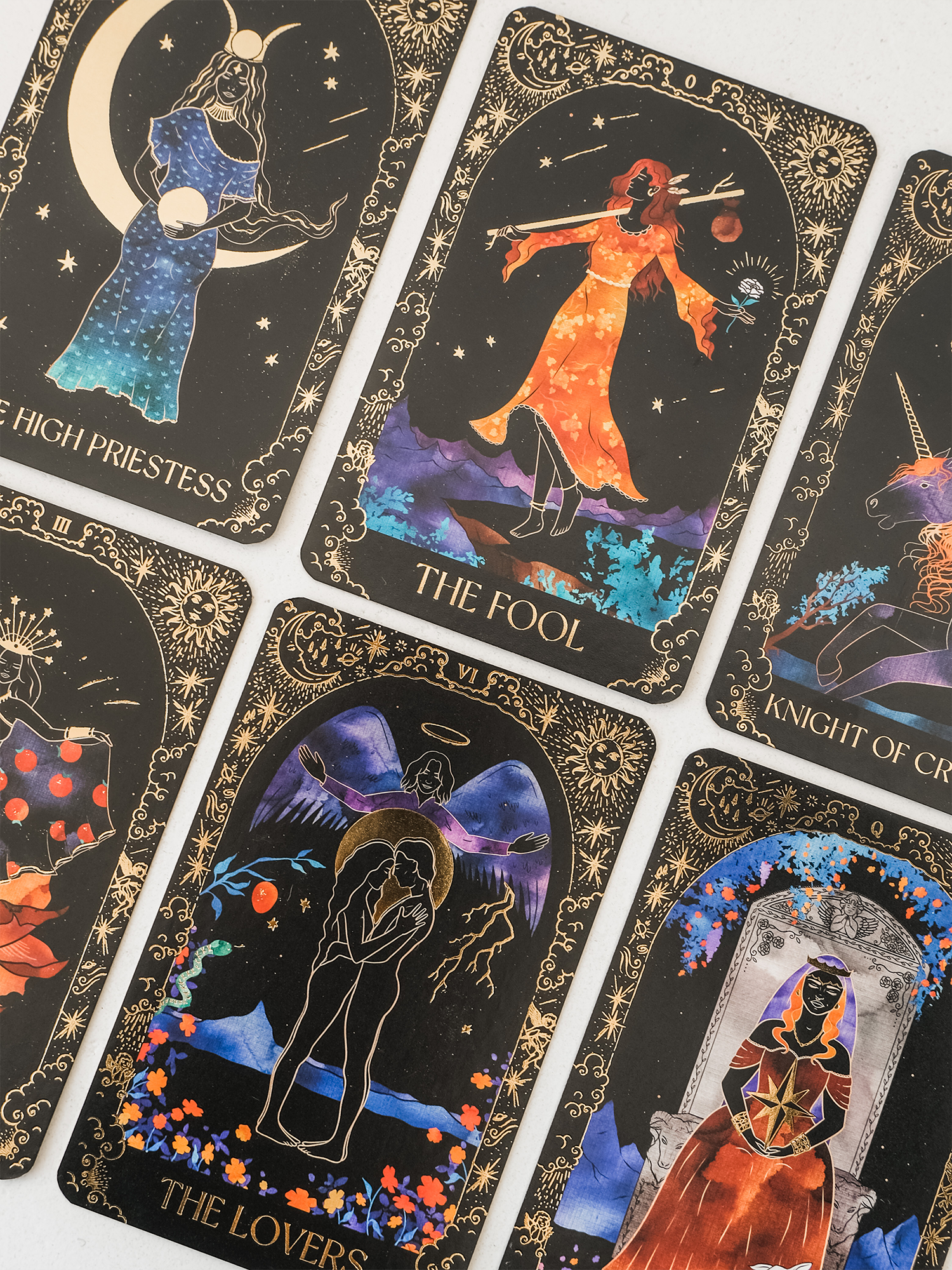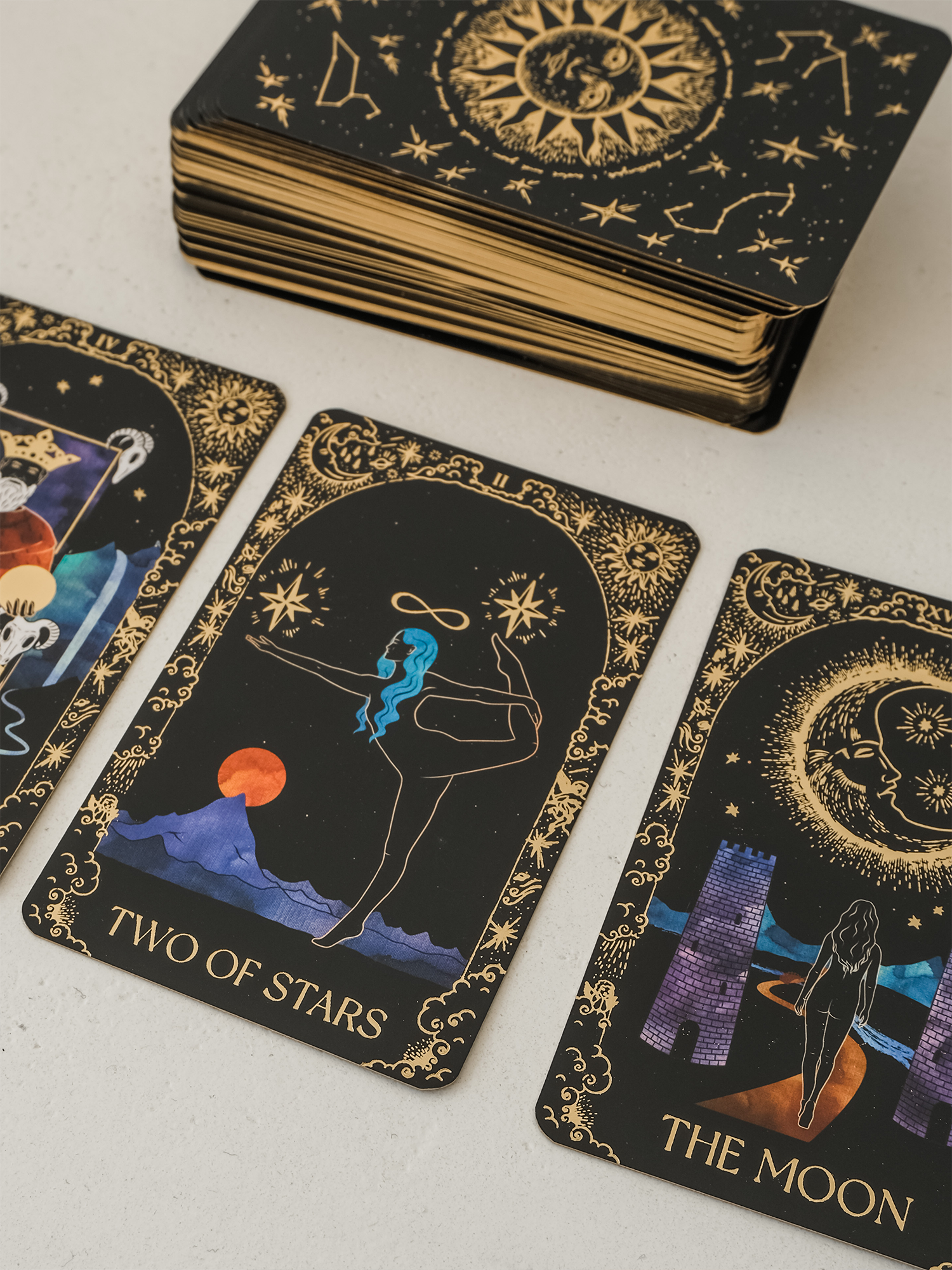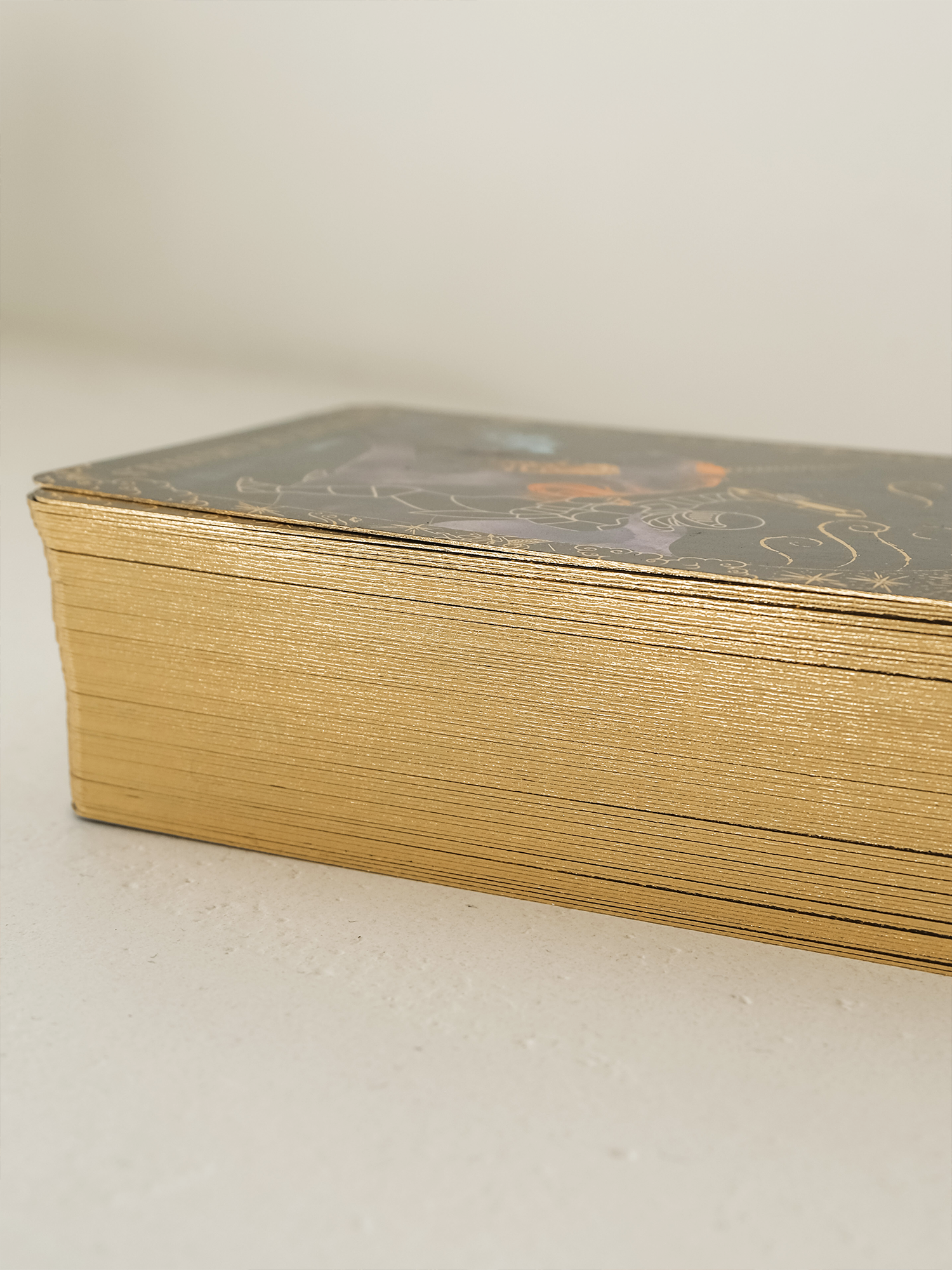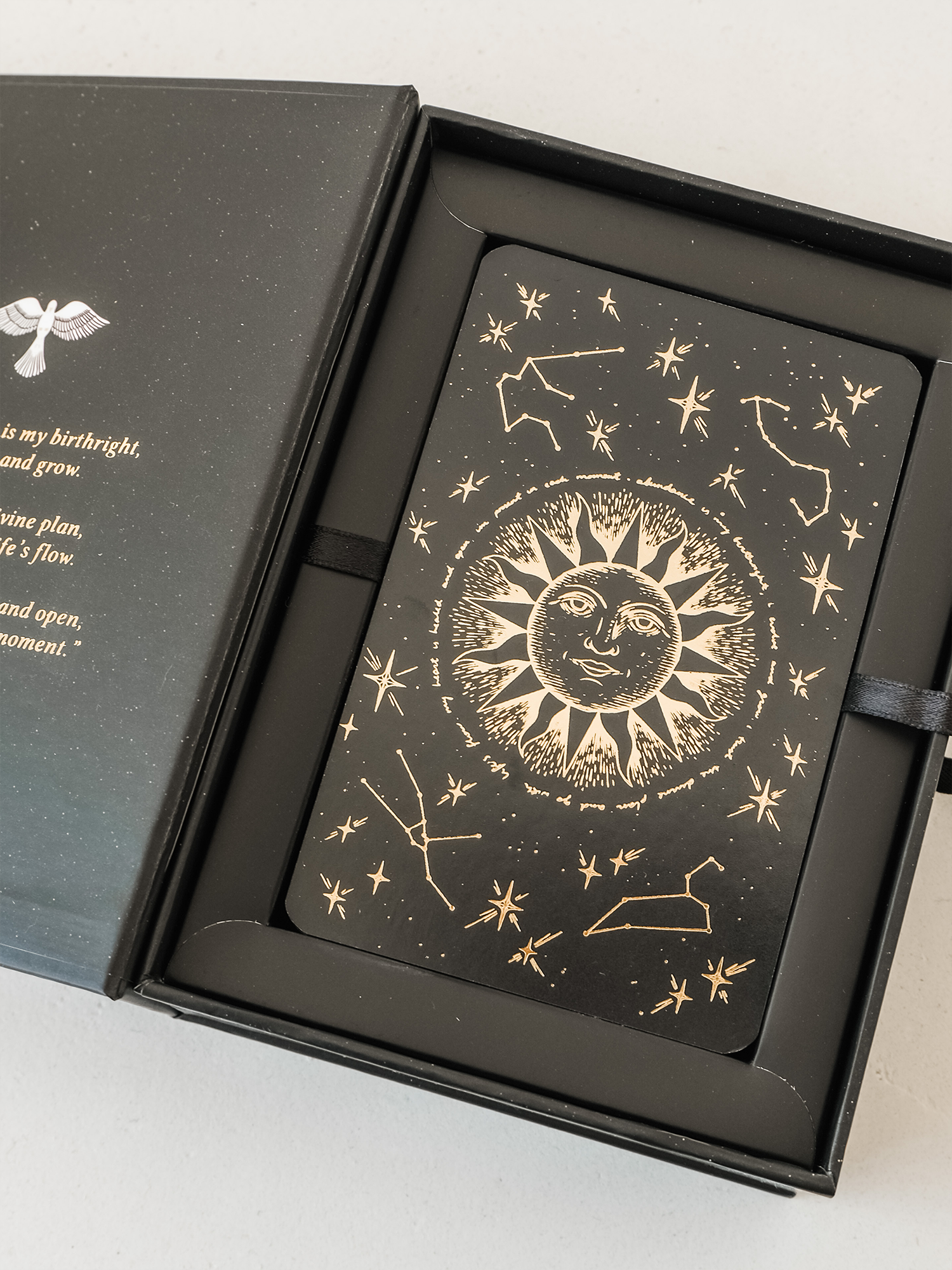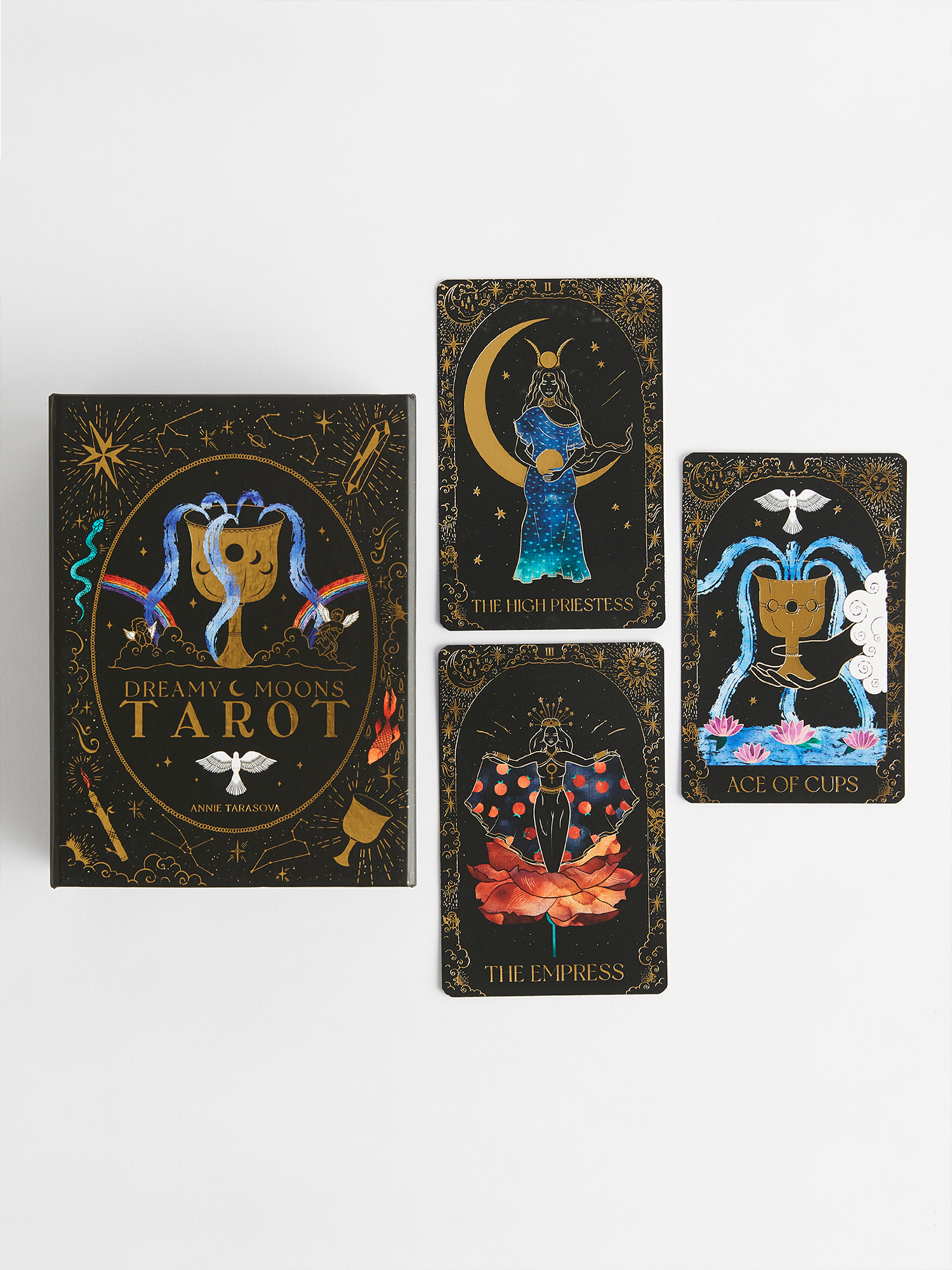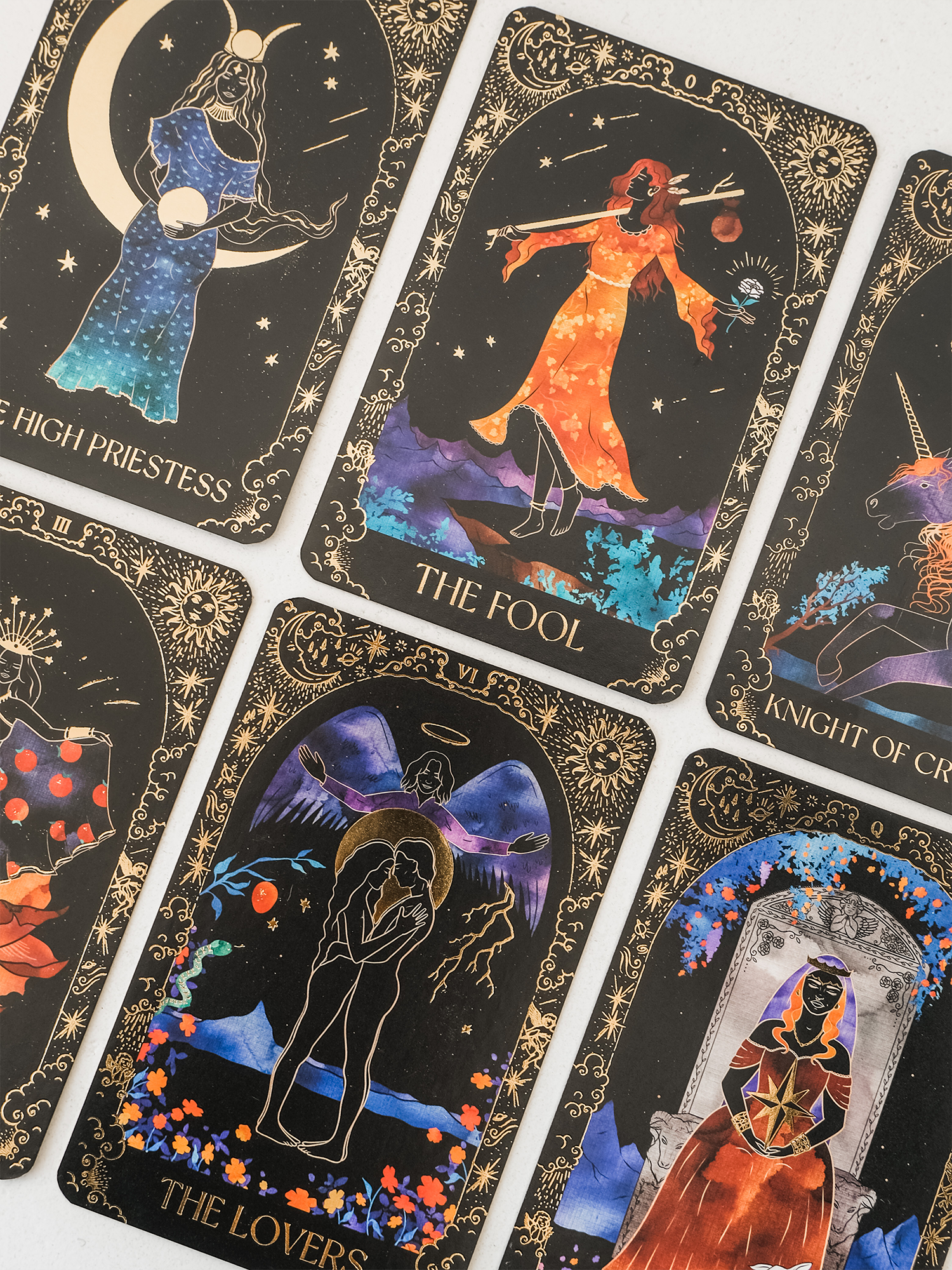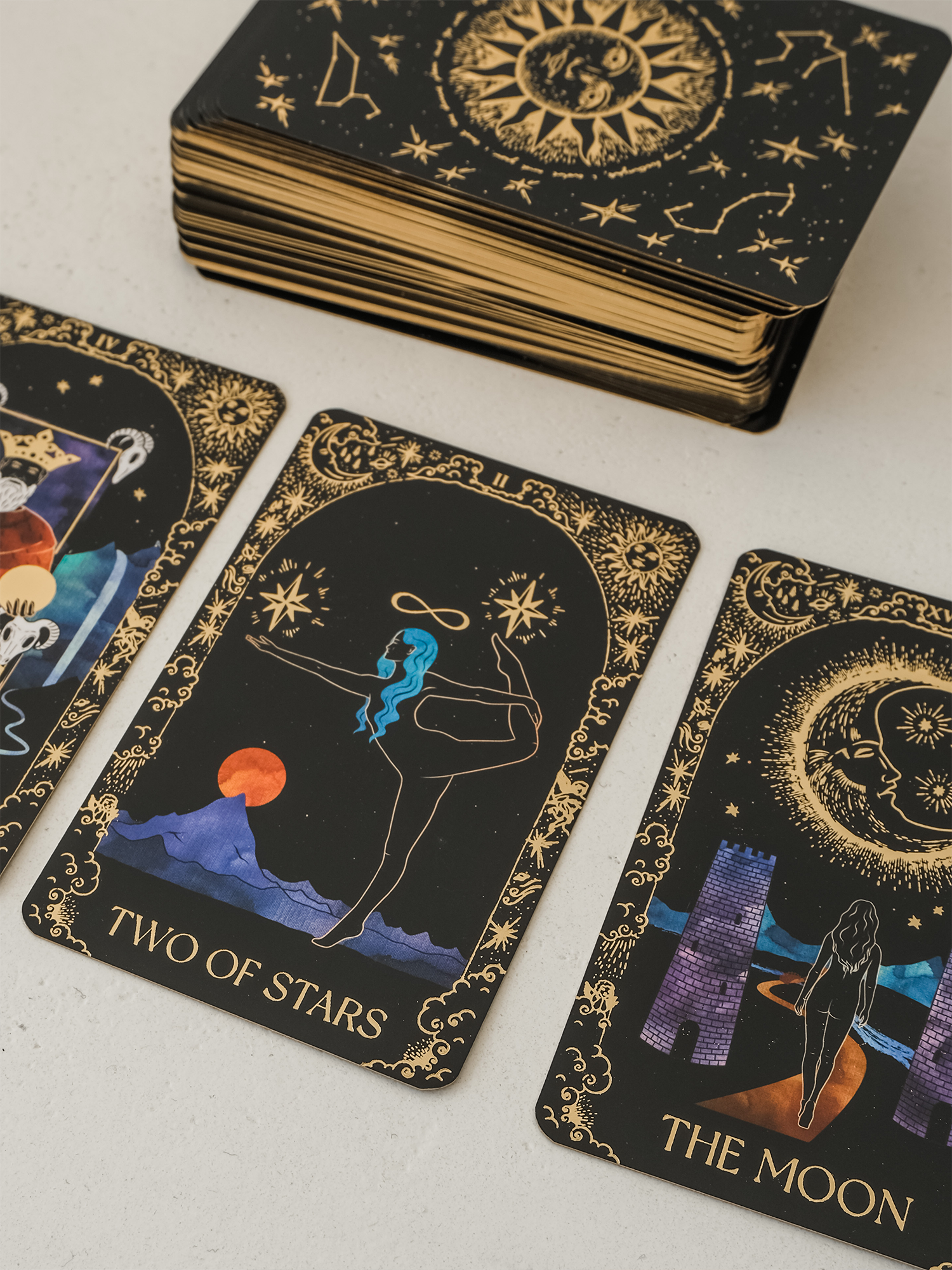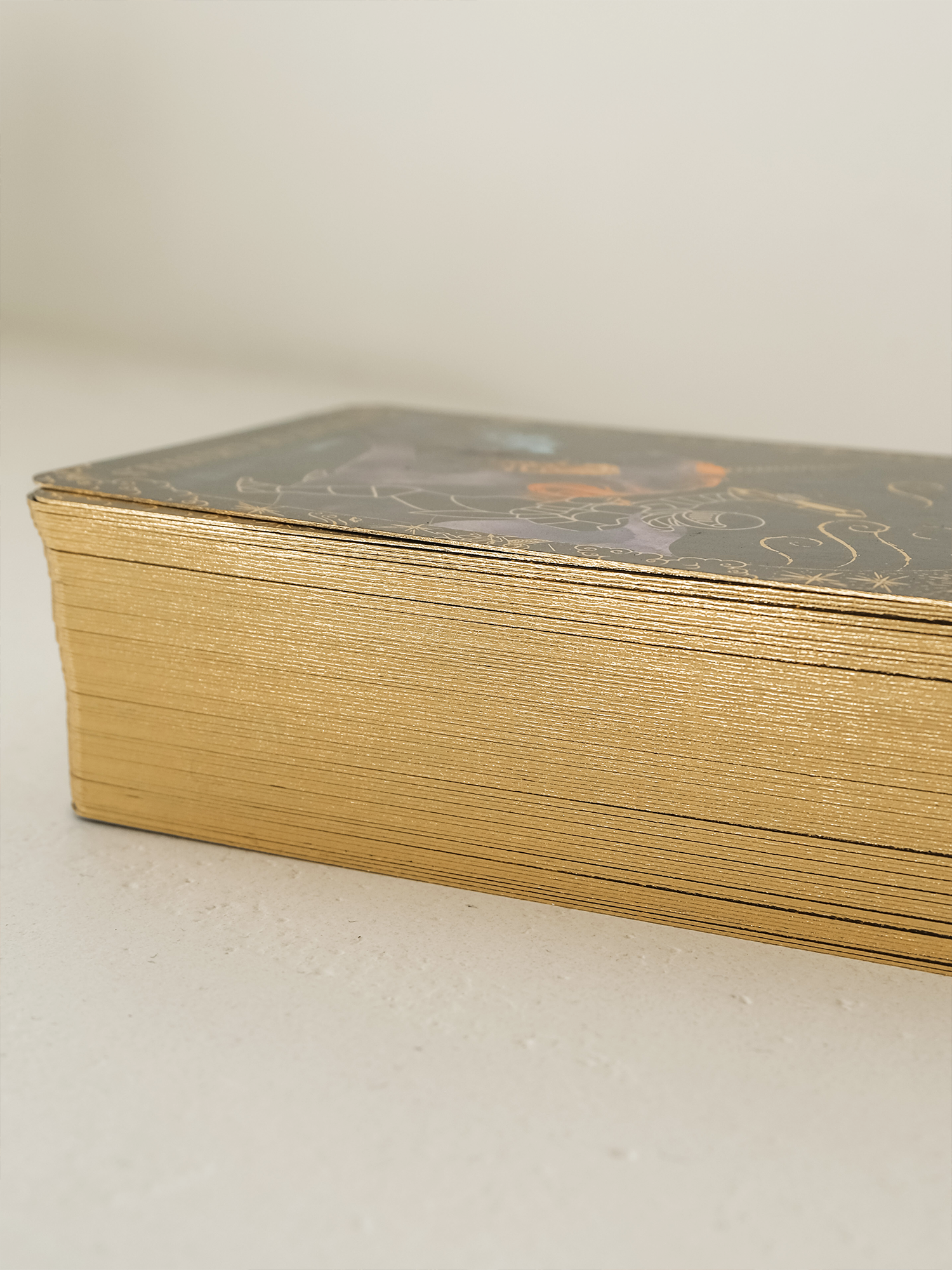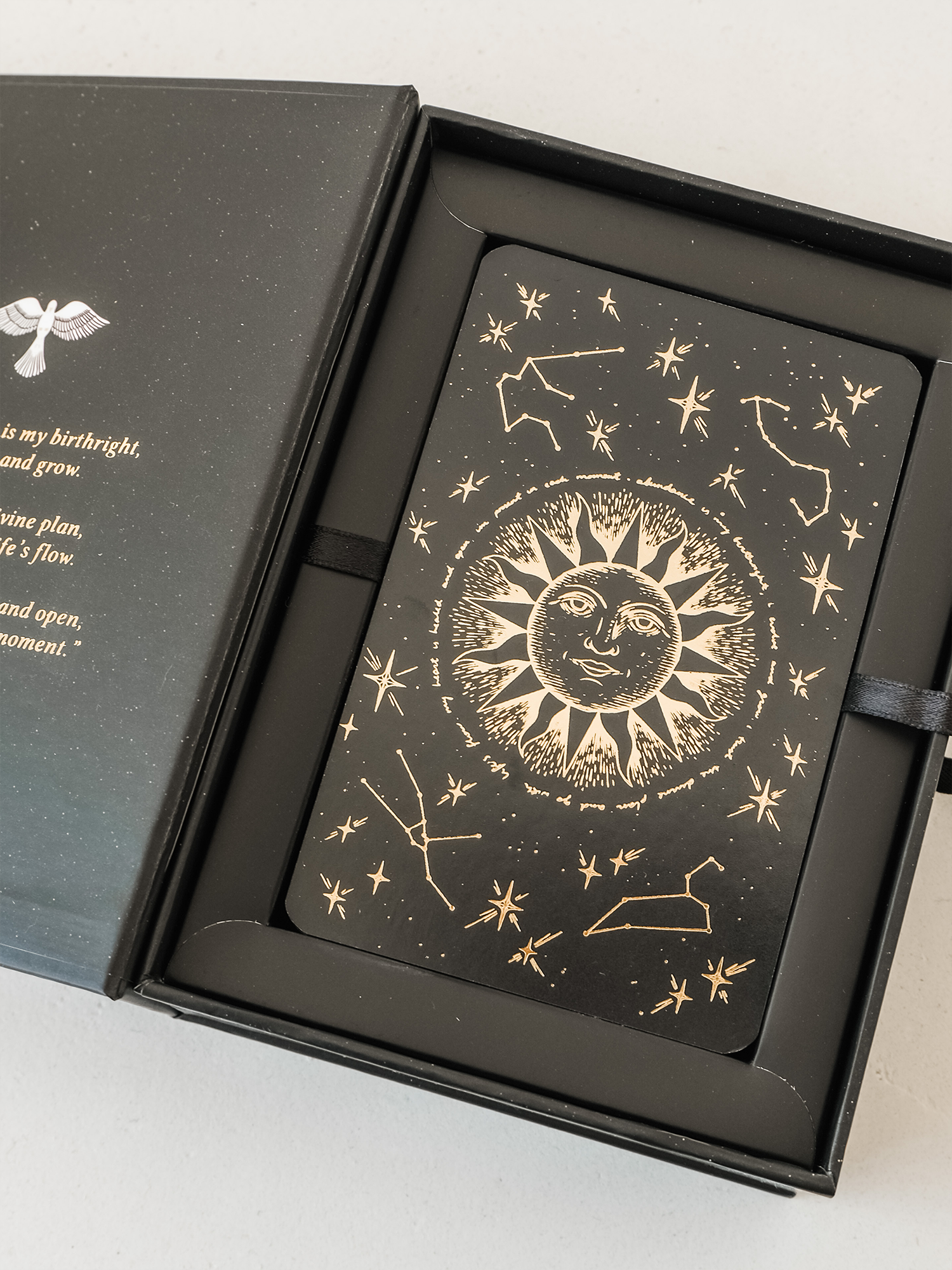 dreamy moons tarot | dreamy moons
order before 12pm AEST on weekdays, for same day dispatch*
Dreamy Moons Tarot came from a place of sincere love and divine inspiration. Deeply inspired by Rider-Waite Tarot, Dreamy Moons Tarot contains a lot of traditional symbolism with a celestial twist.
Consisting of 80 cards adorned in gold foil, this magical deck features four suits: Cups, Wands, Crystals and Stars; as well as the Major Arcanas. Paired with a 100-page detailed guidebook, this dreamy deck is an invitation to dive into your subconscious, explore your own magic and connect with the Universe that is inside and outside of you.
A little note from the artist/writer:
It was an incredibly spiritual, fun and fulfilling journey bringing this deck to life. May it become a significant part of your rituals and bring you wisdom and healing.
80 card Tarot Deck + 100 page Guidebook
Gold foil detailing on each card, box, booklet.
Golden card edges.
Designed and written by Annie Tarasova. 

Free express shipping for orders over $199 (AUSTRALIA ONLY) learn more
View our returns policy.
Afterpay, Sezzle, Laybuy, ZIP available for purchases $50 AUD or more.