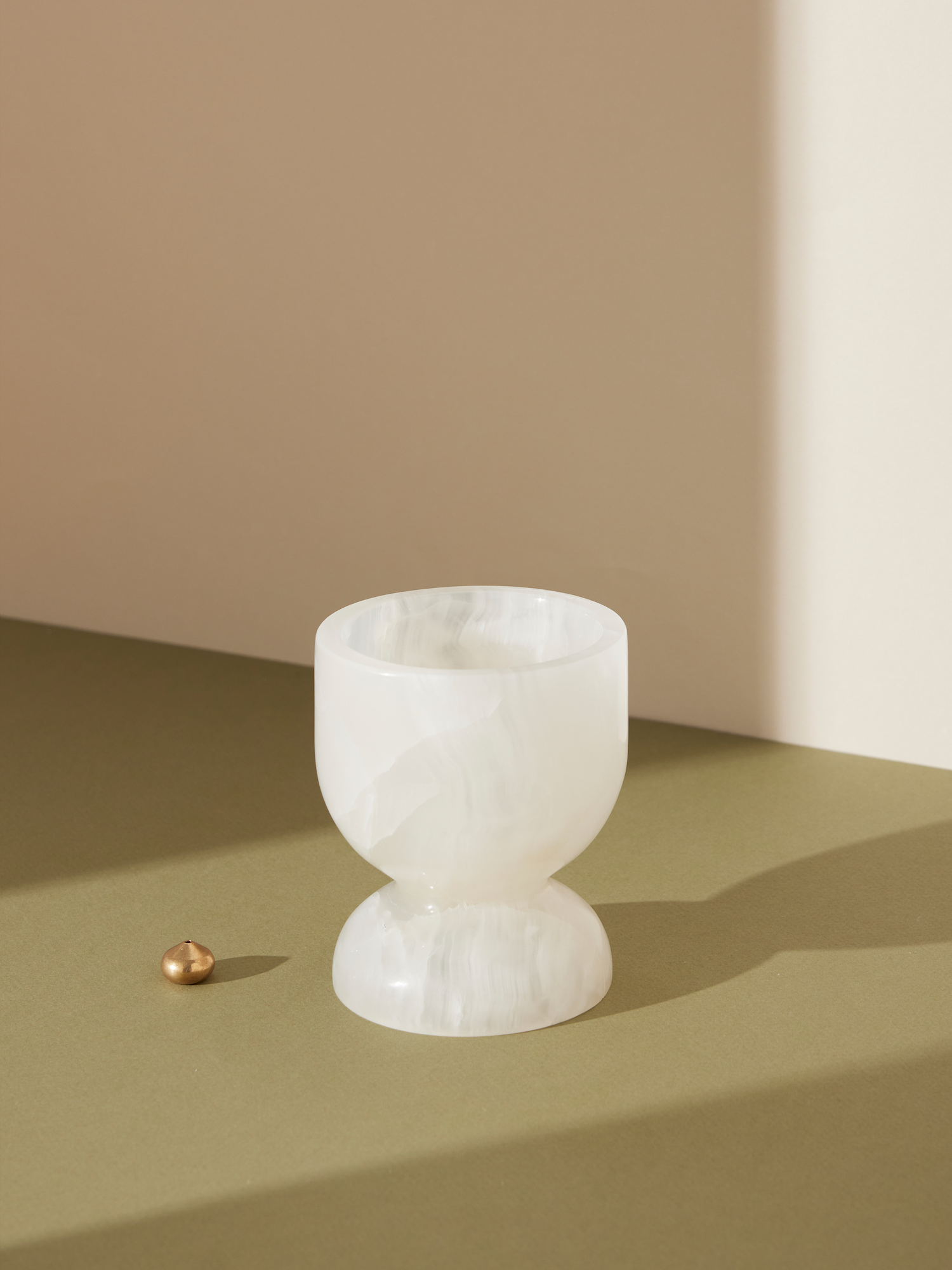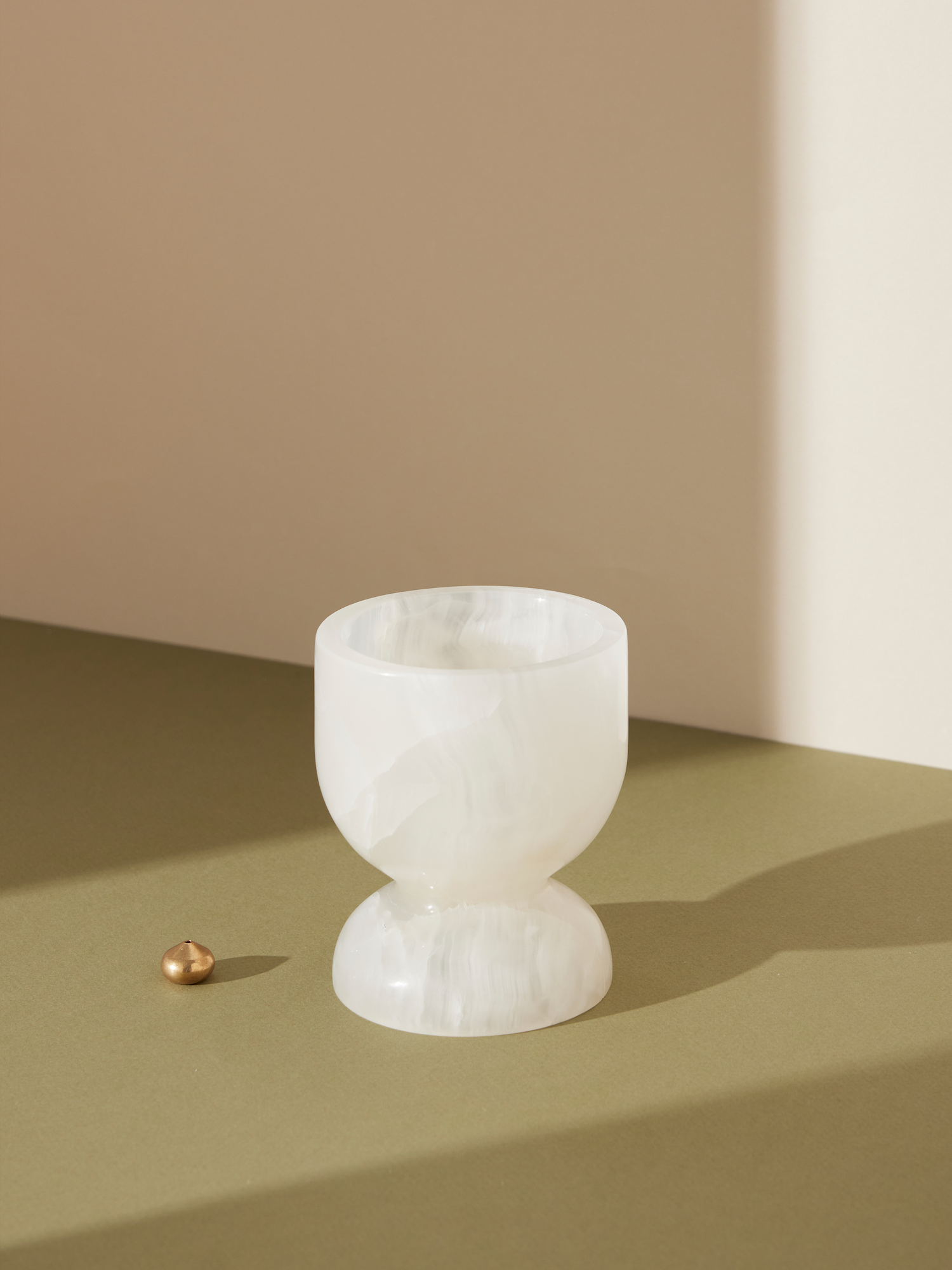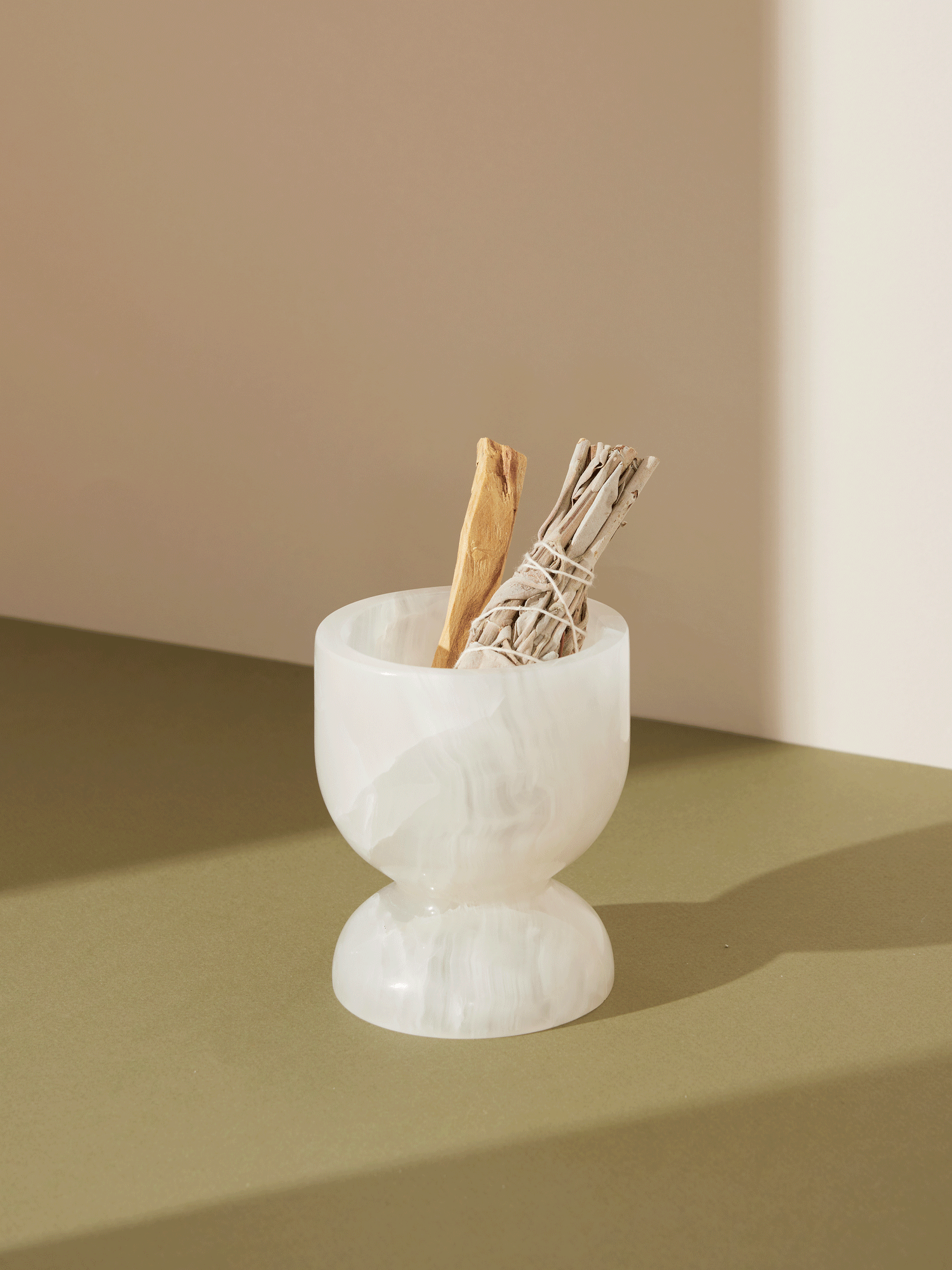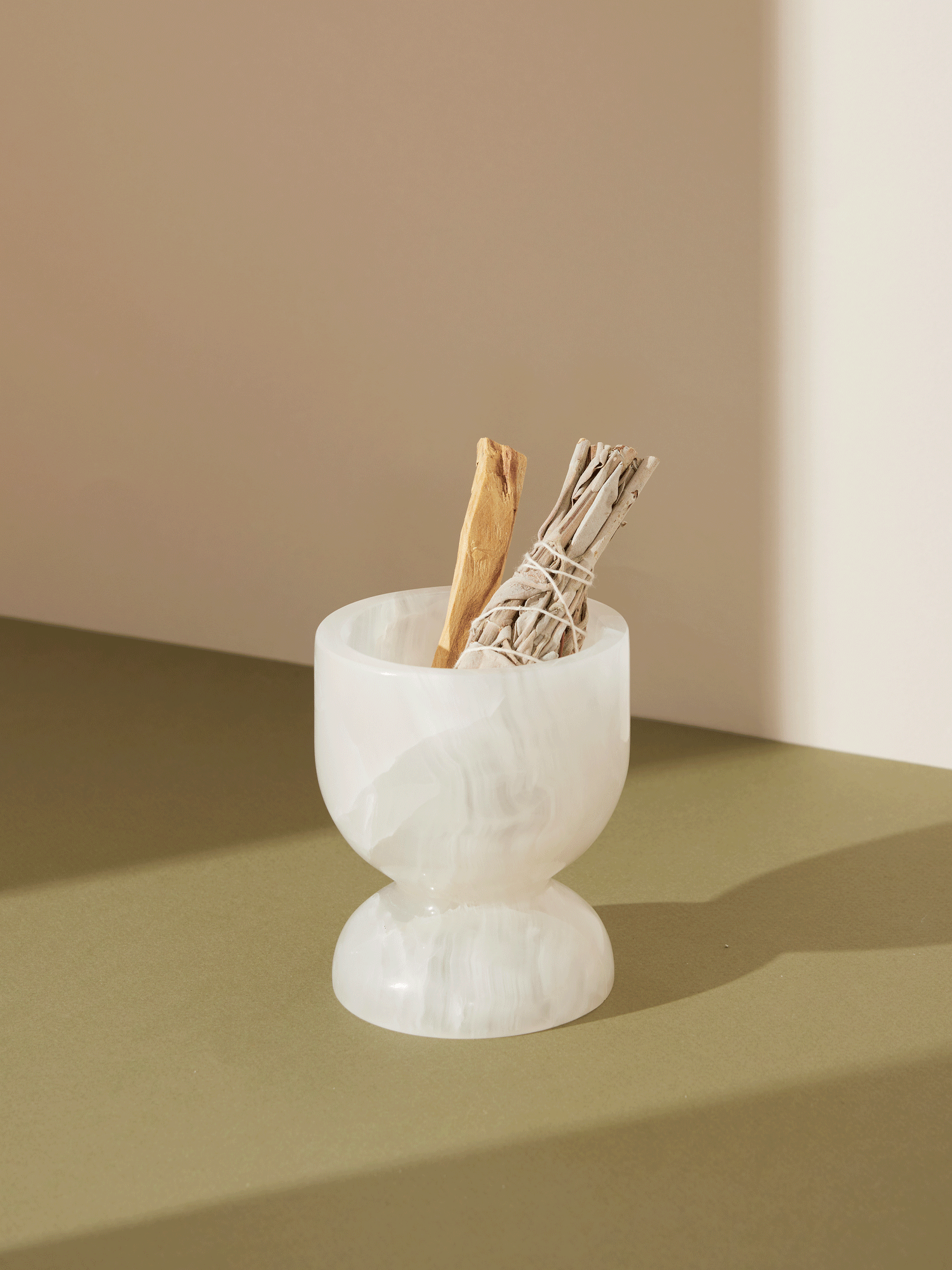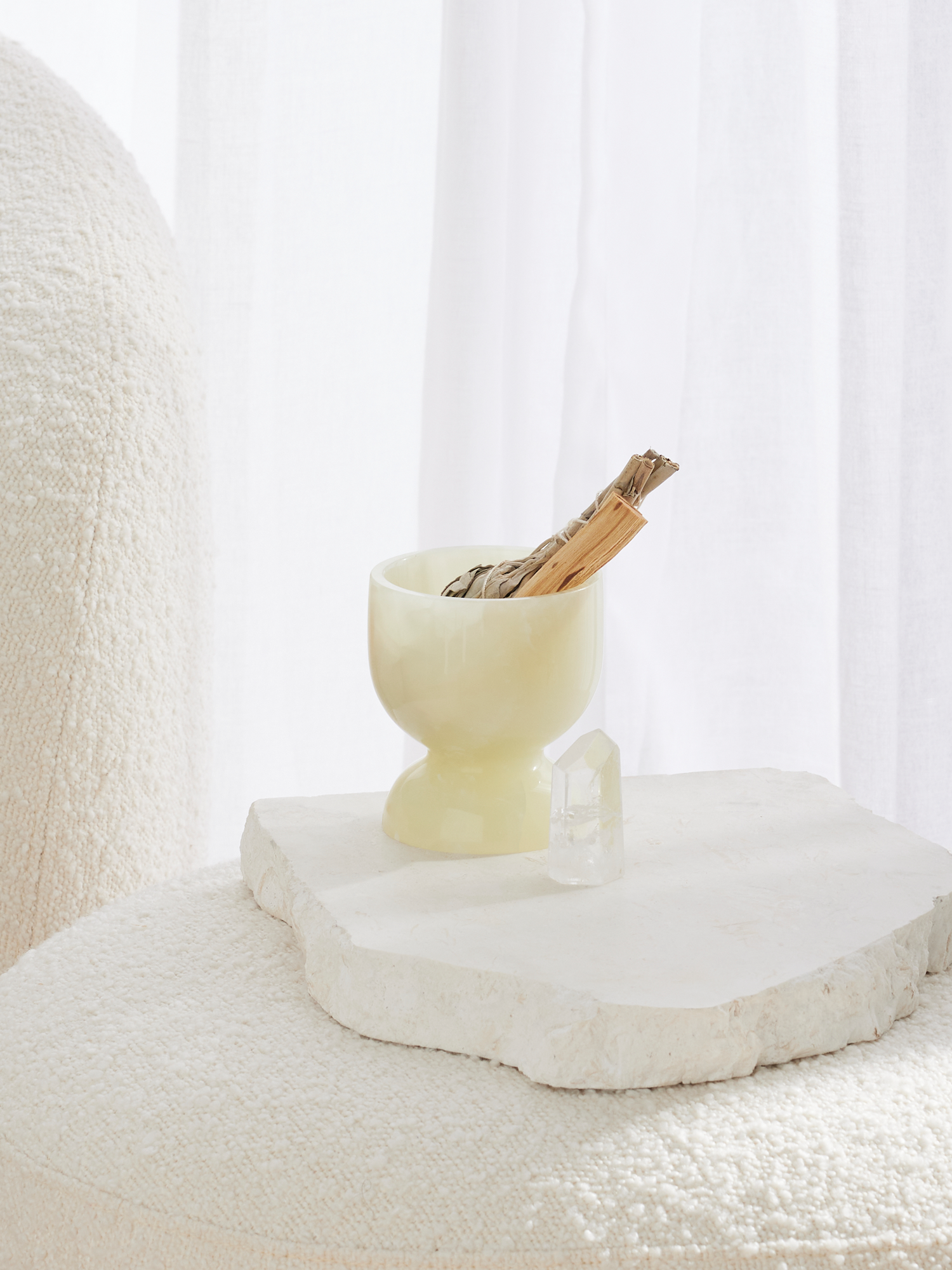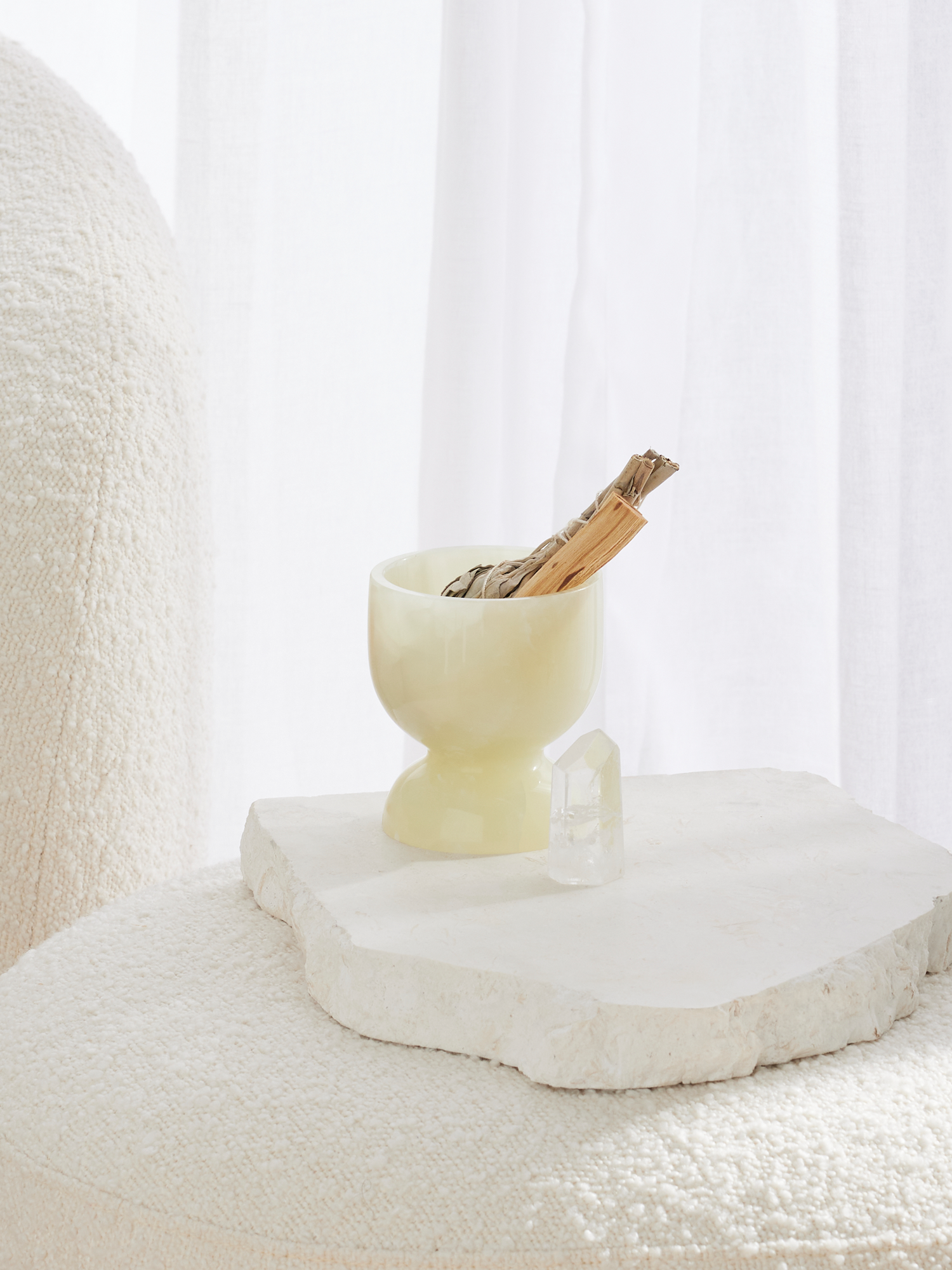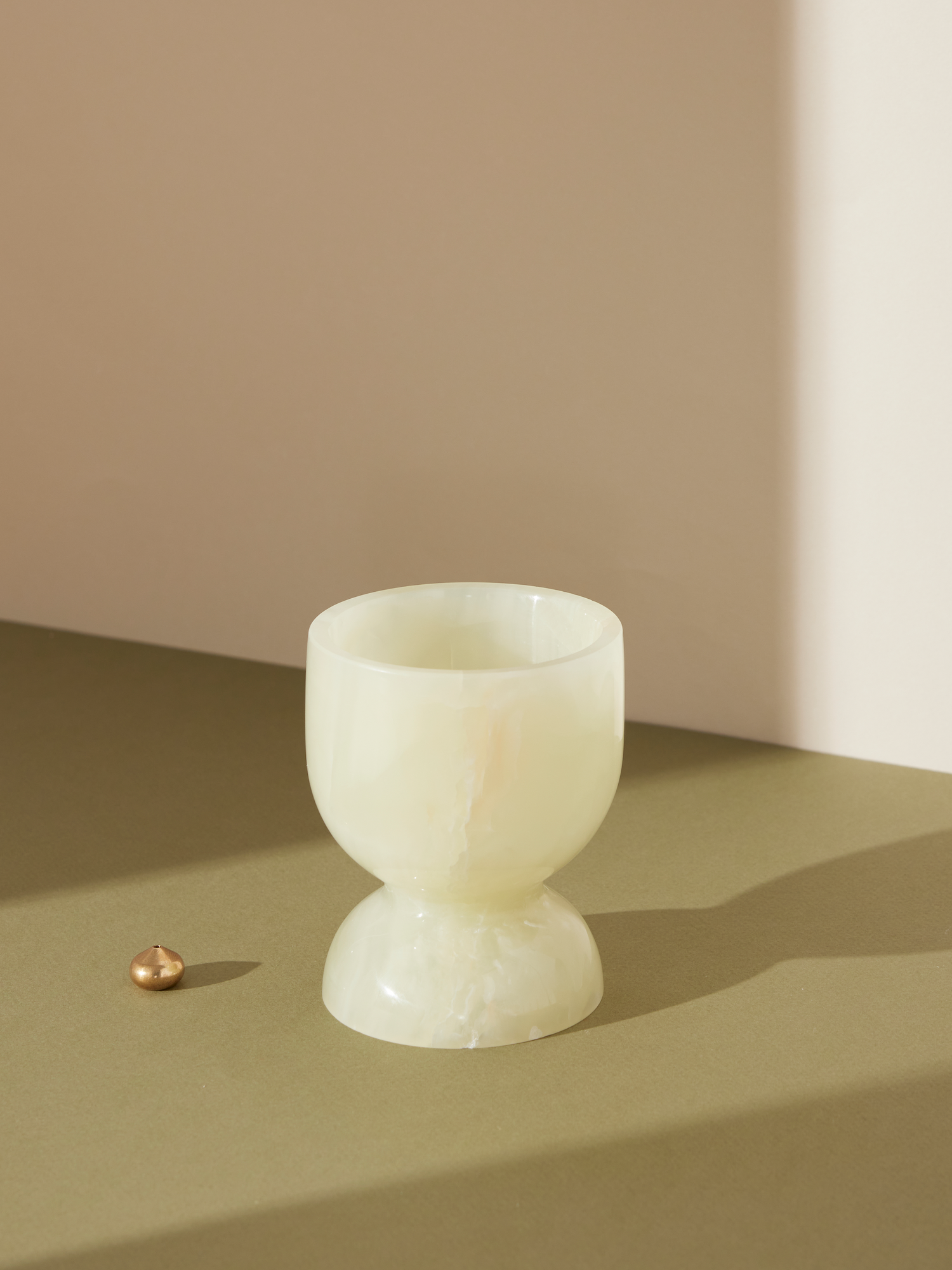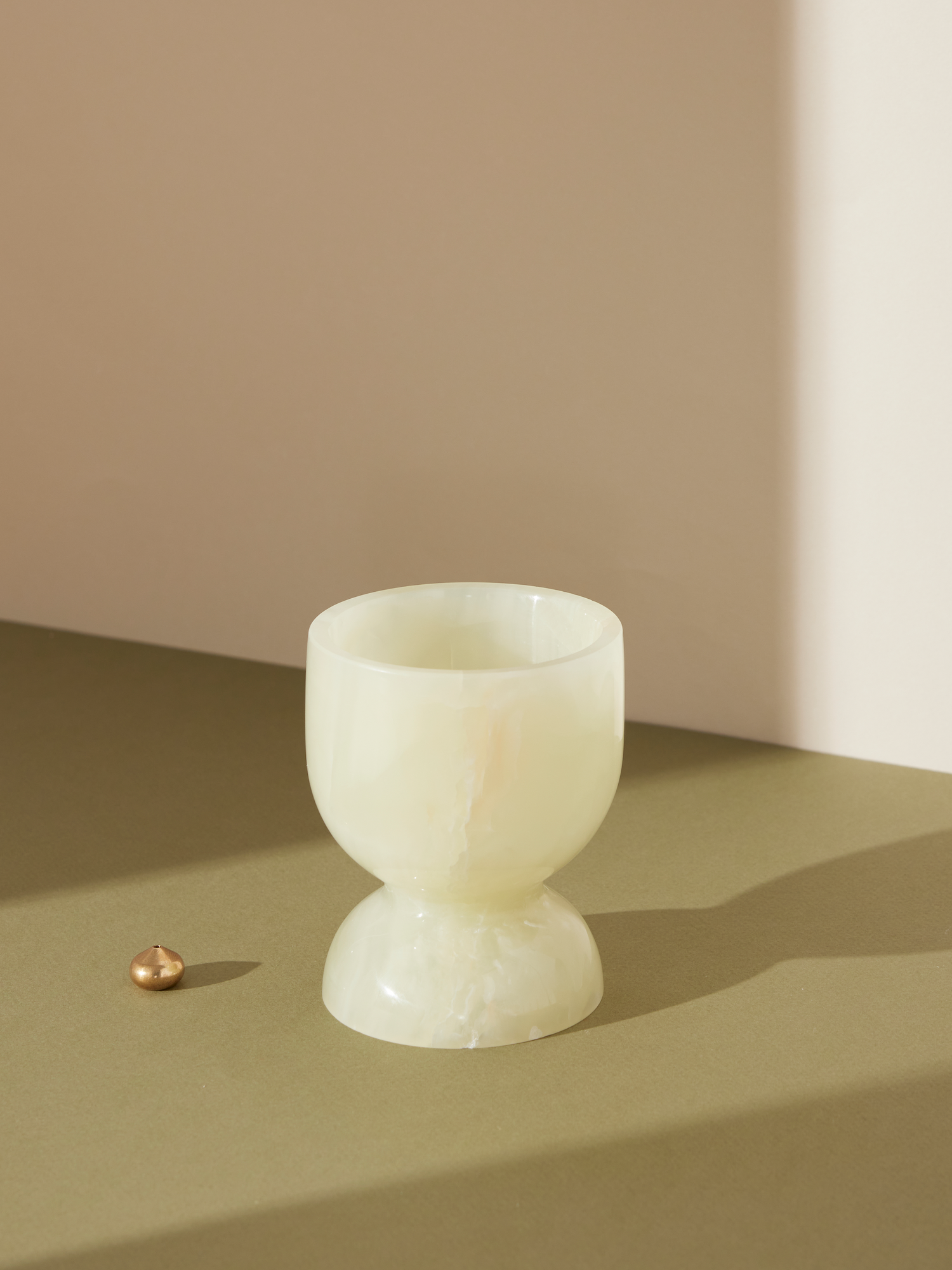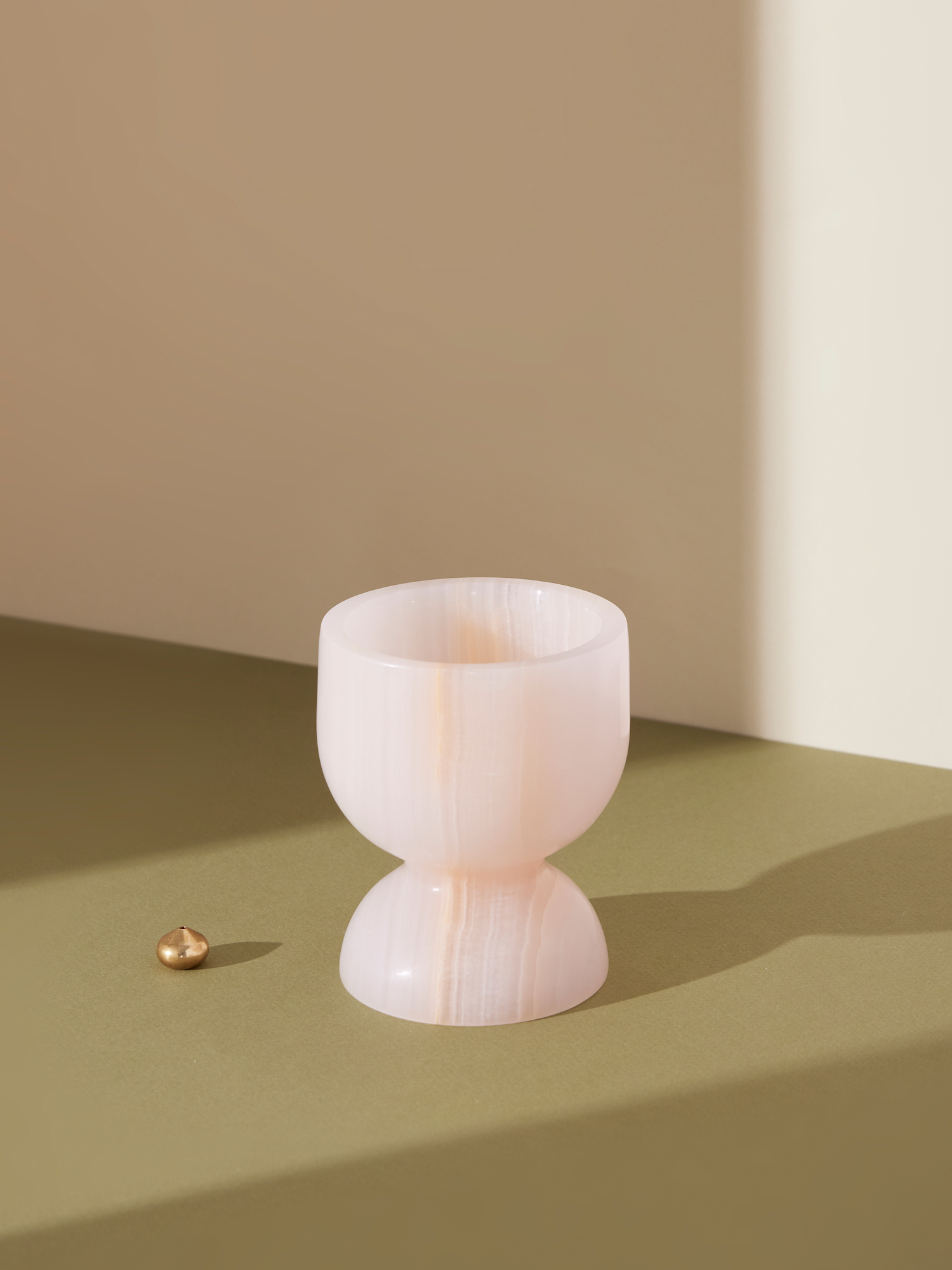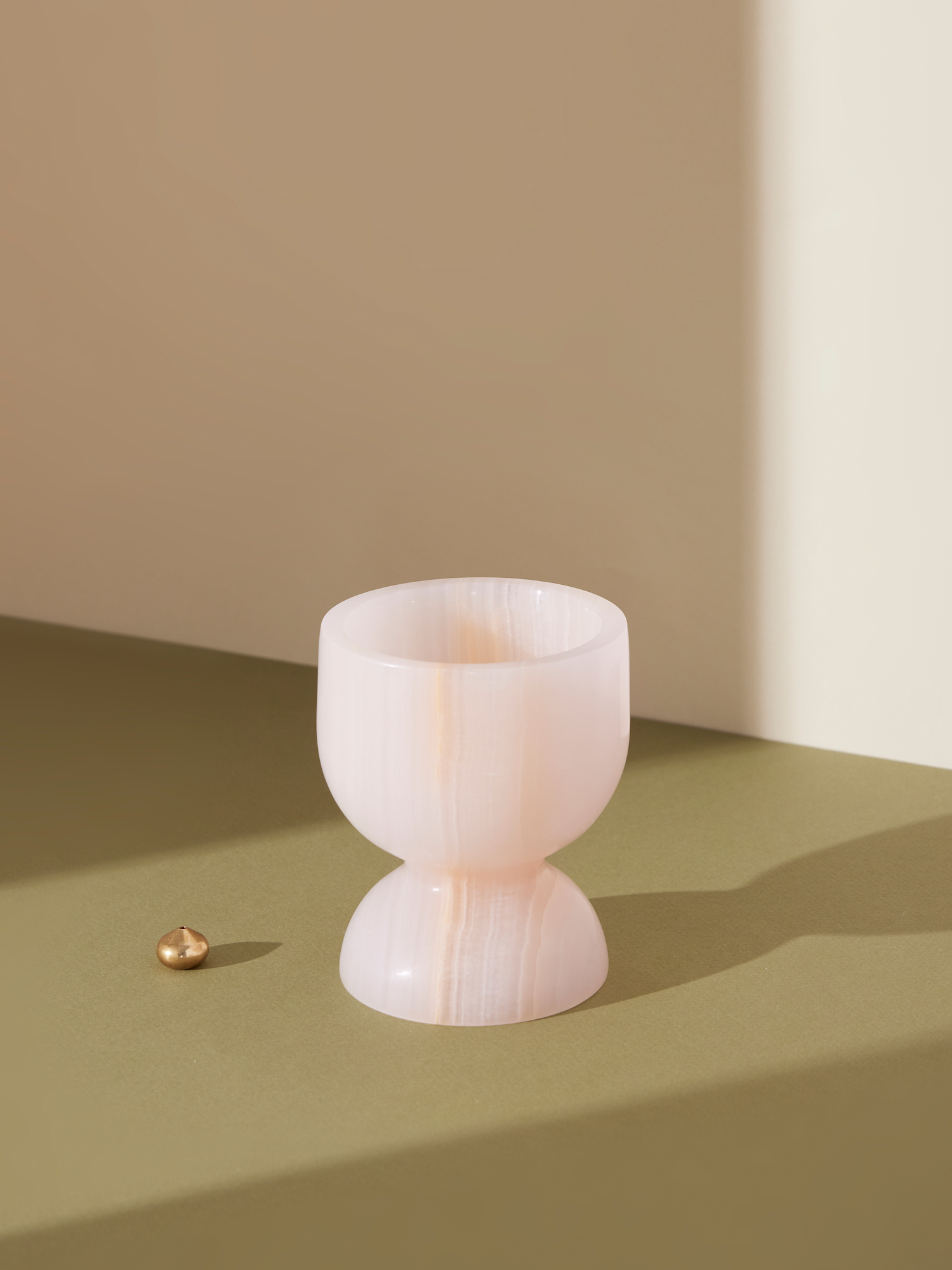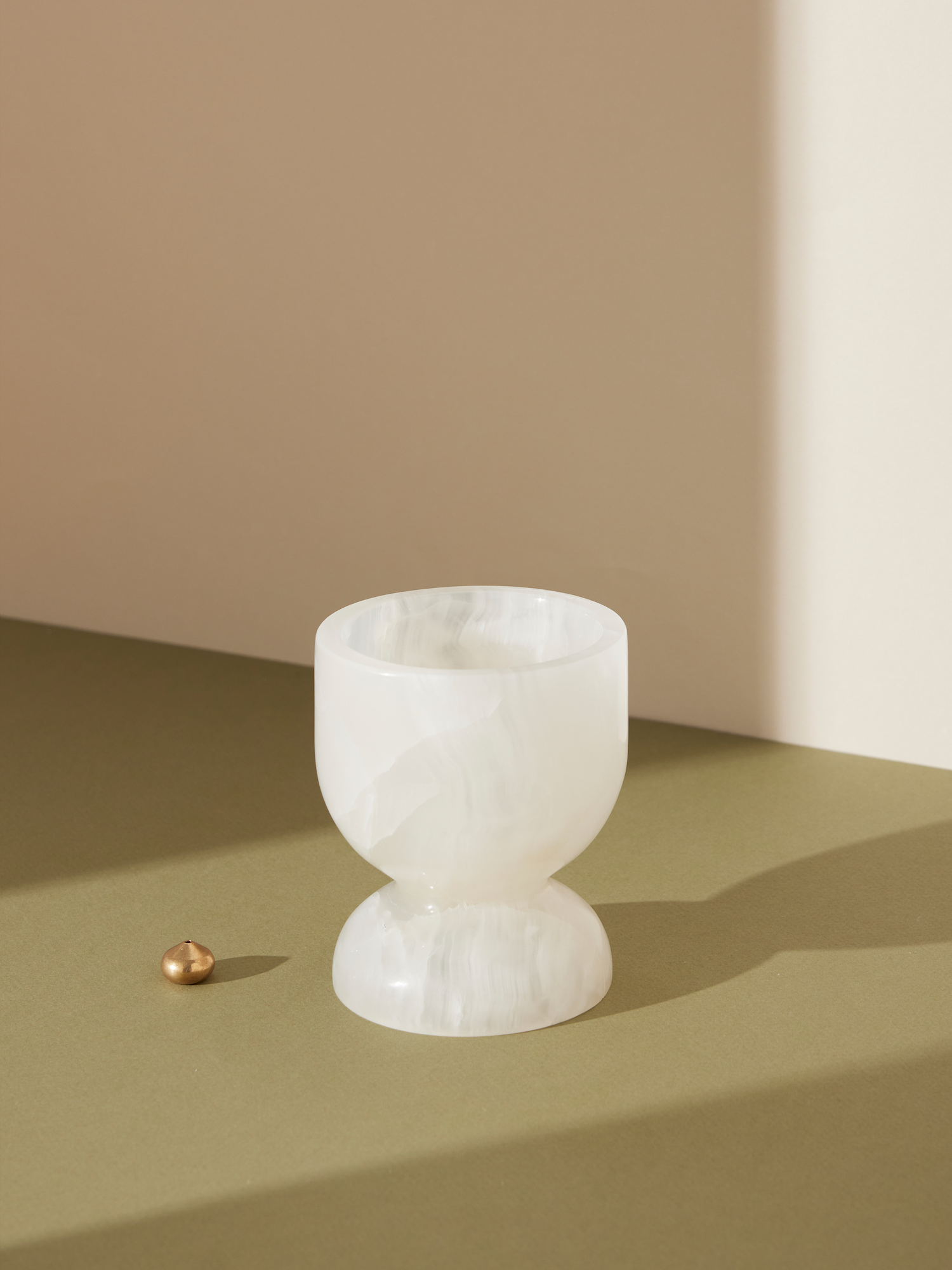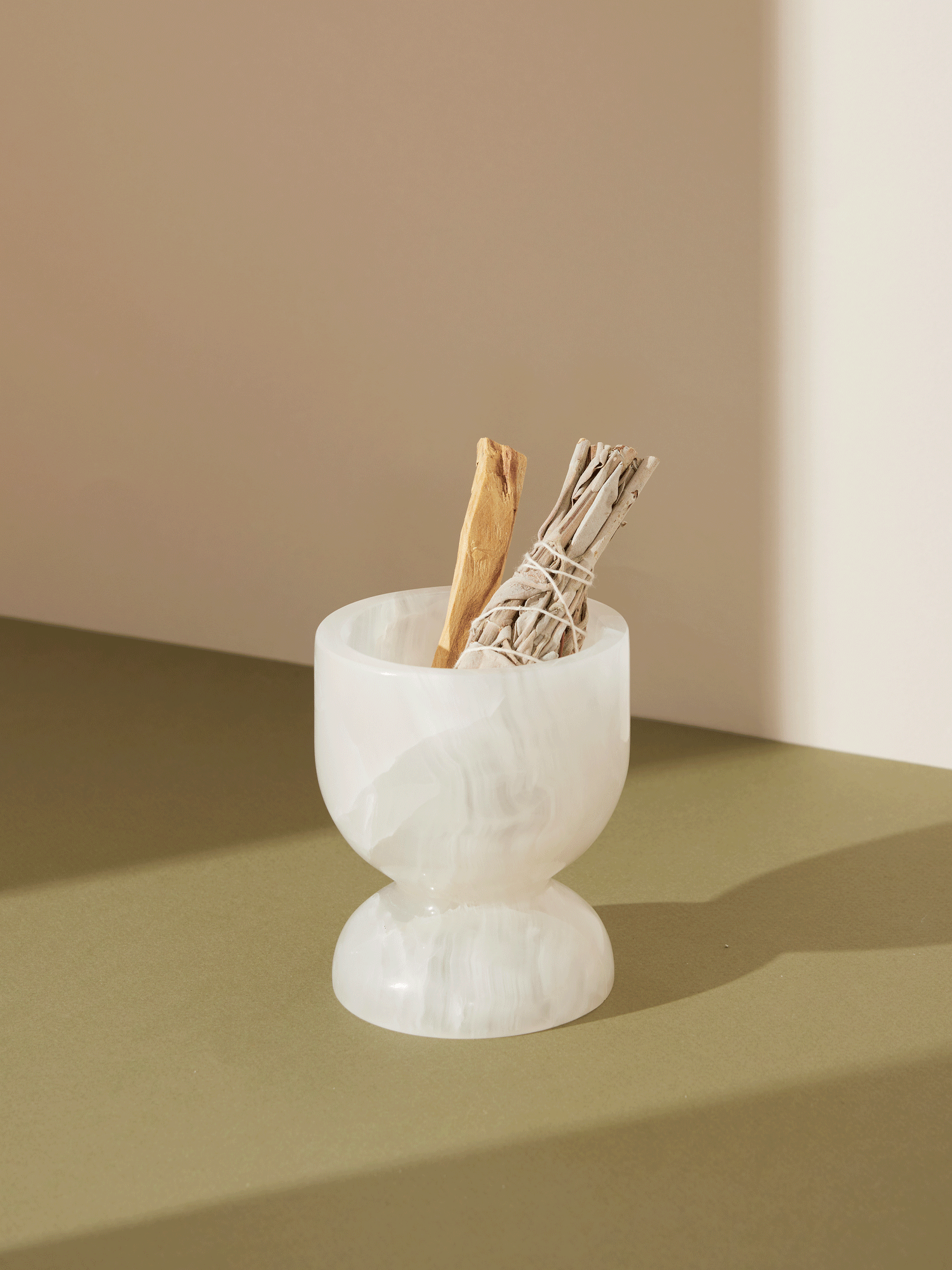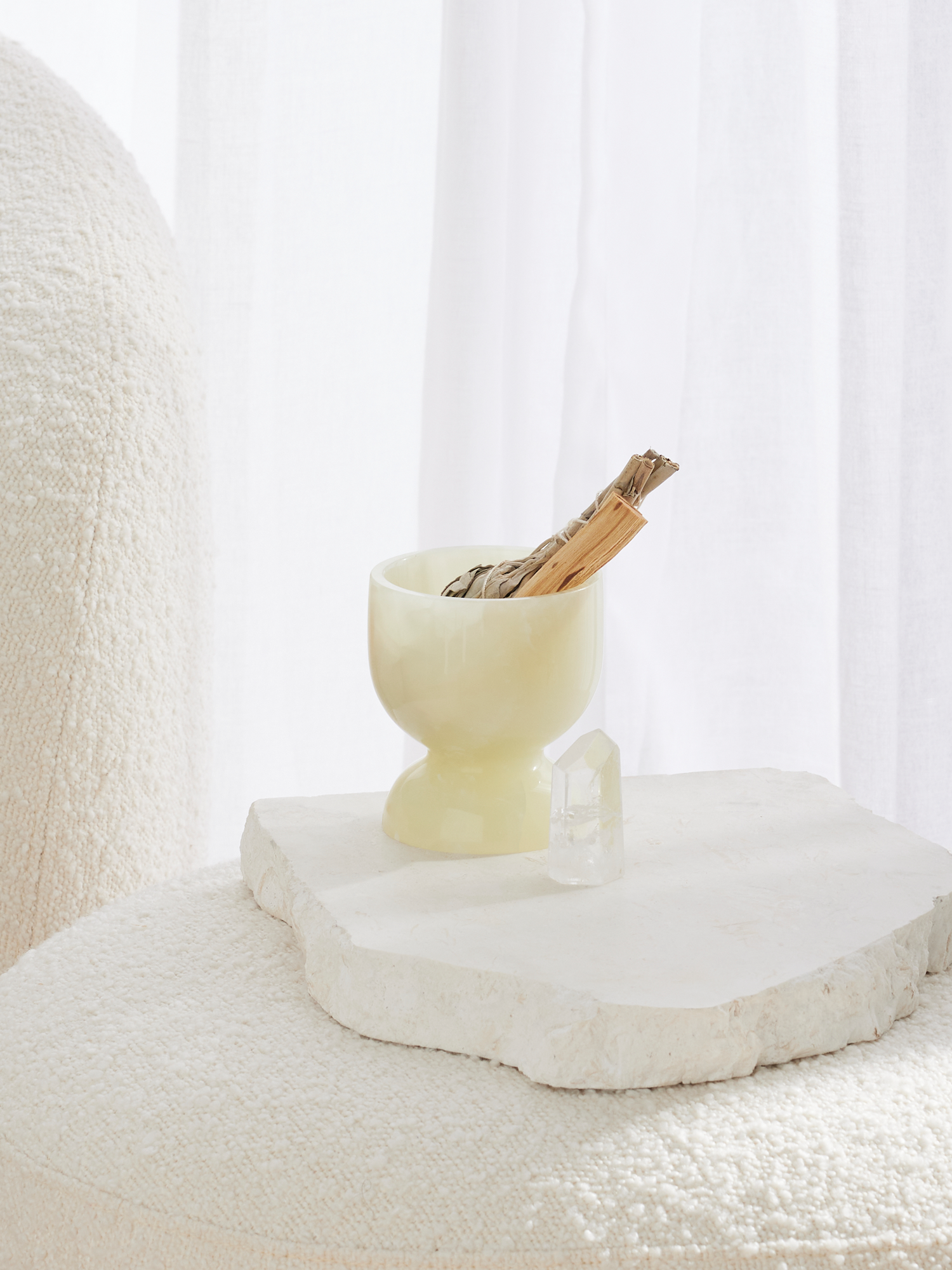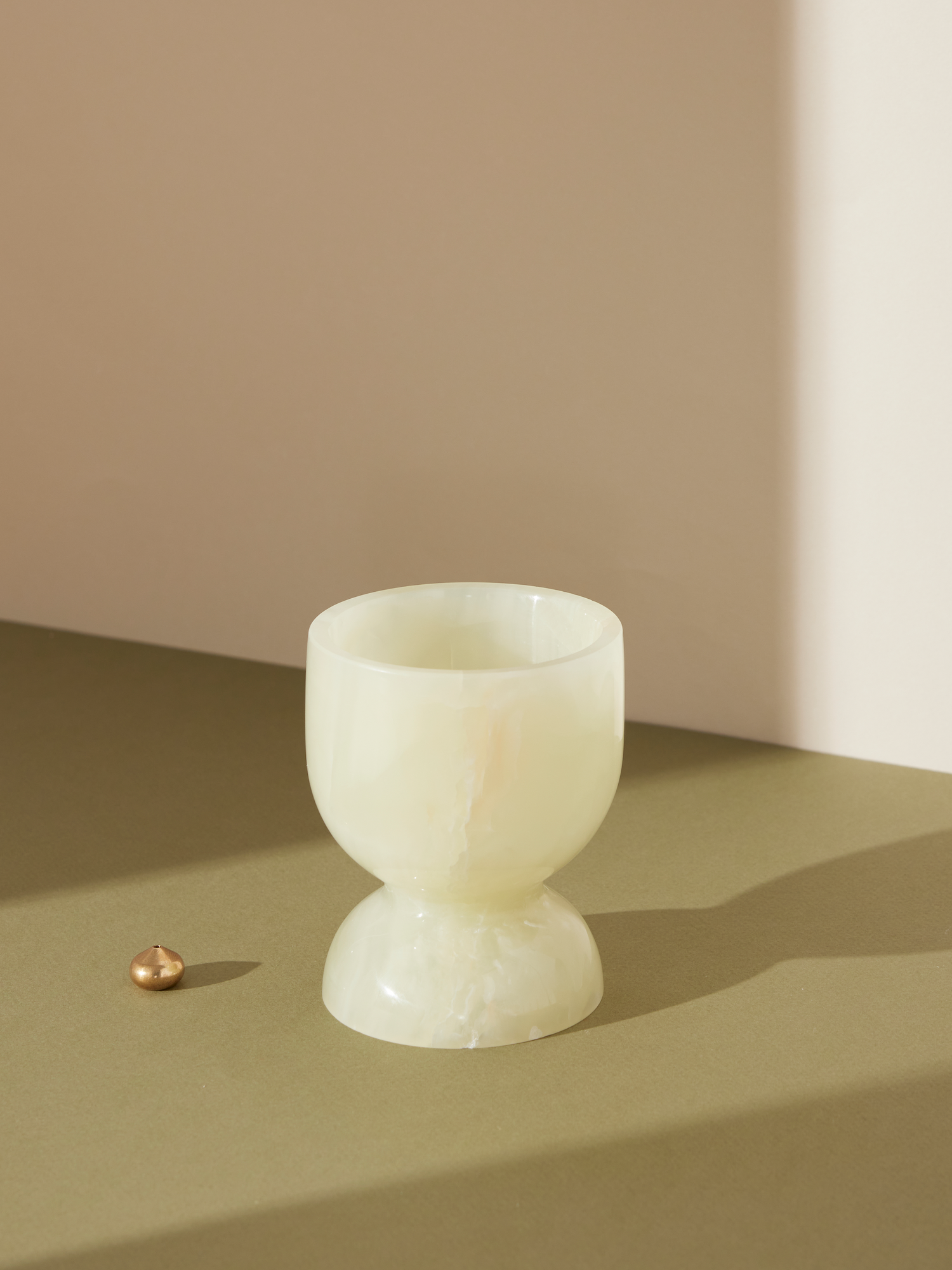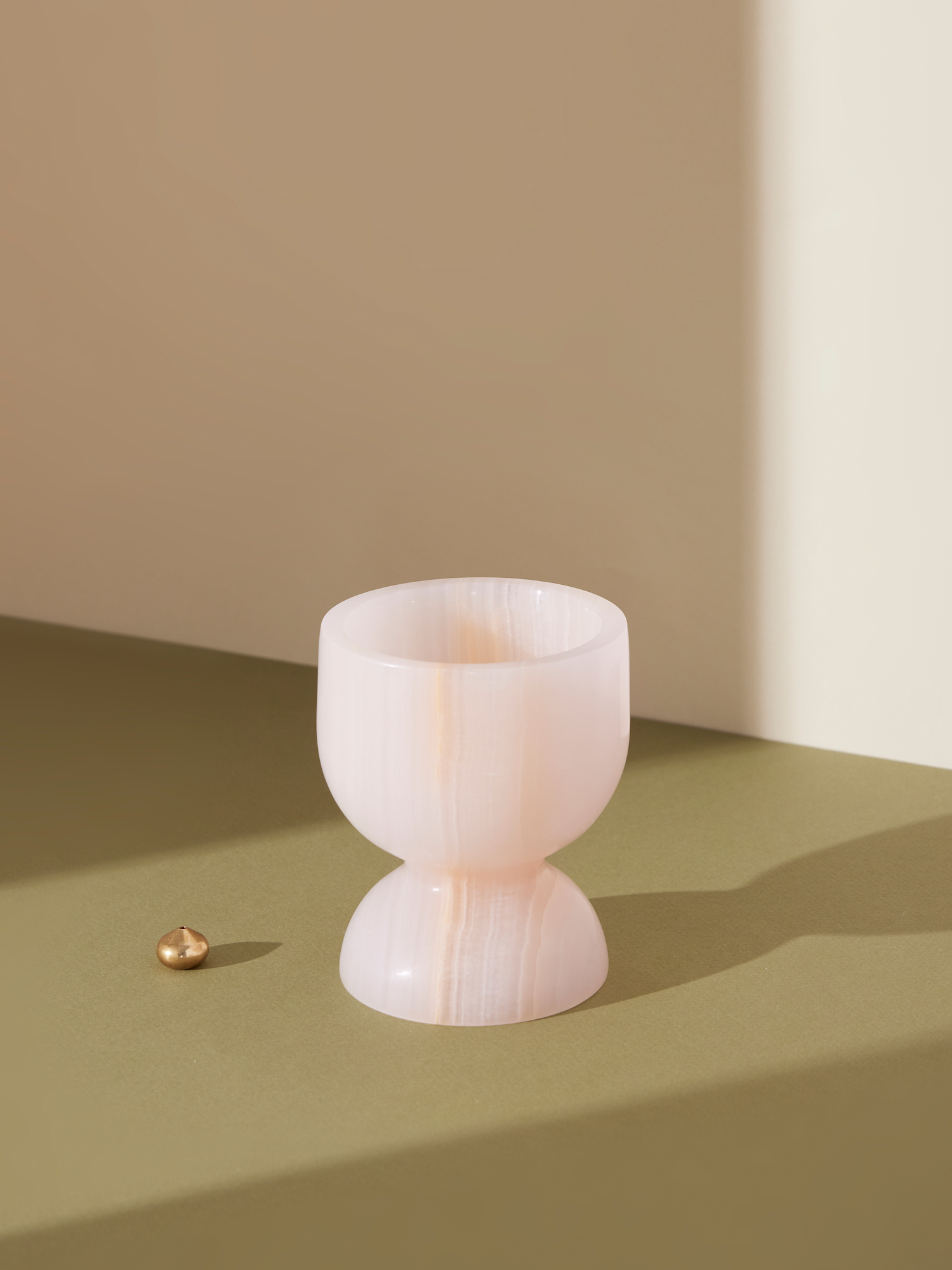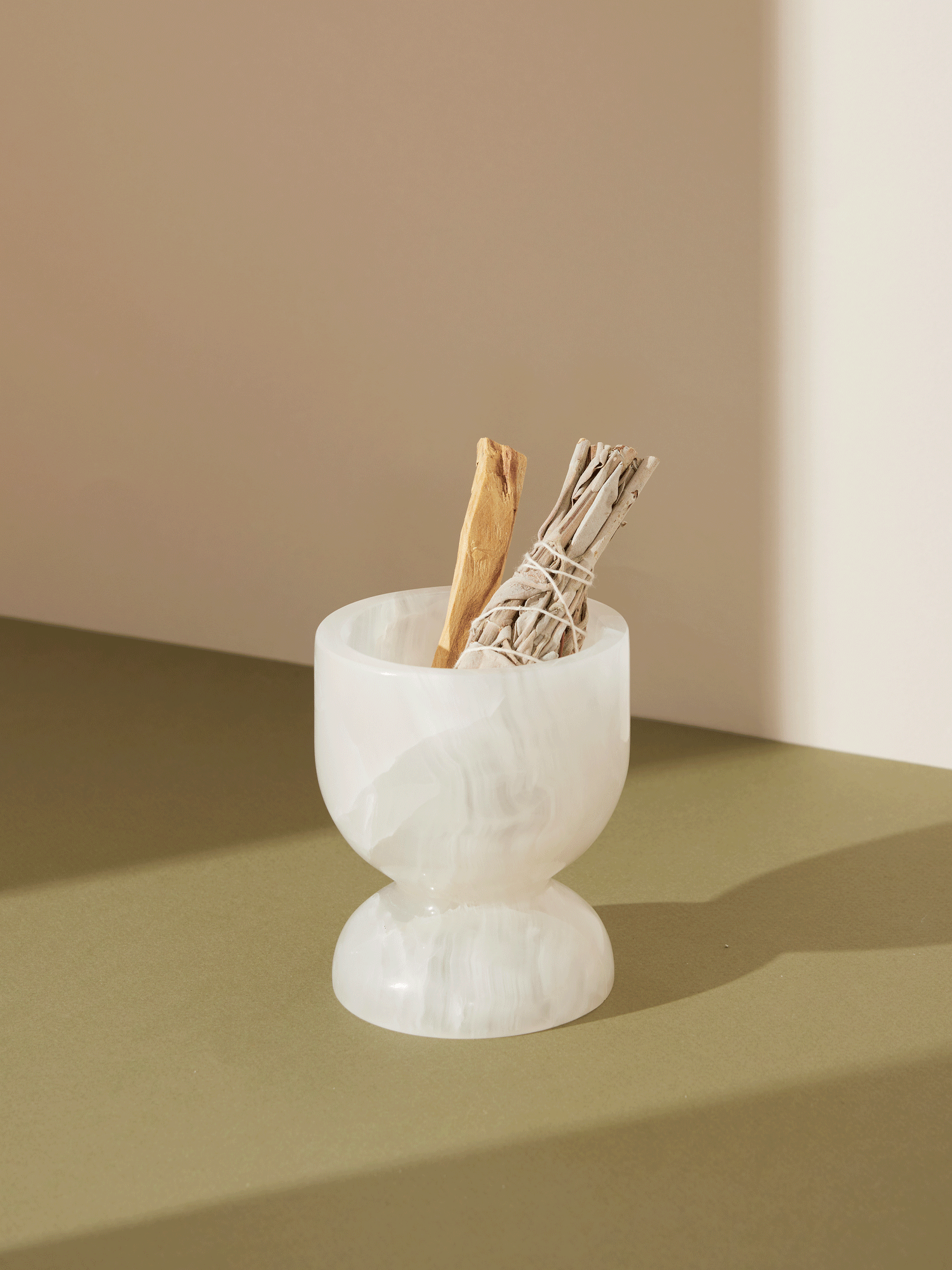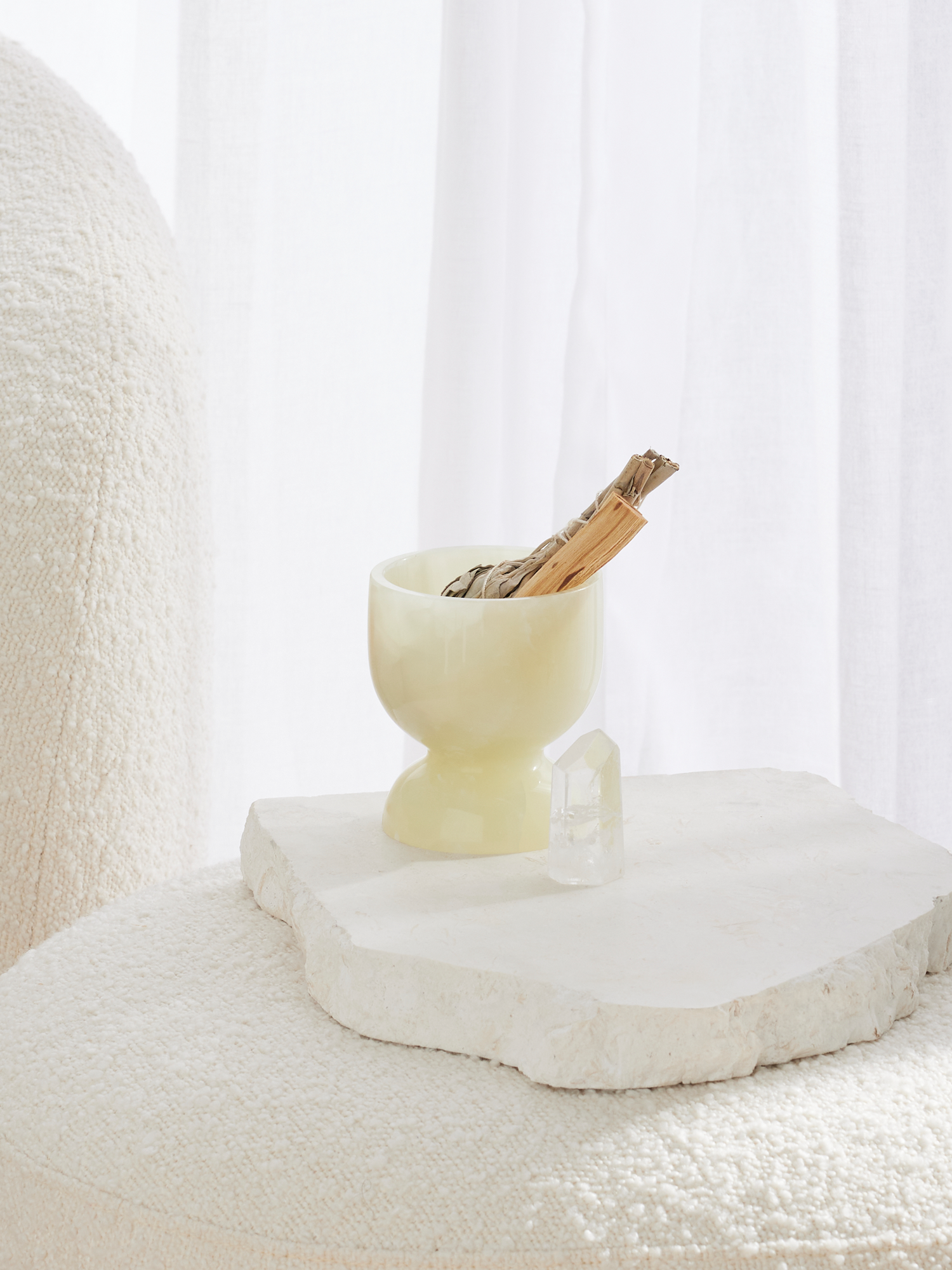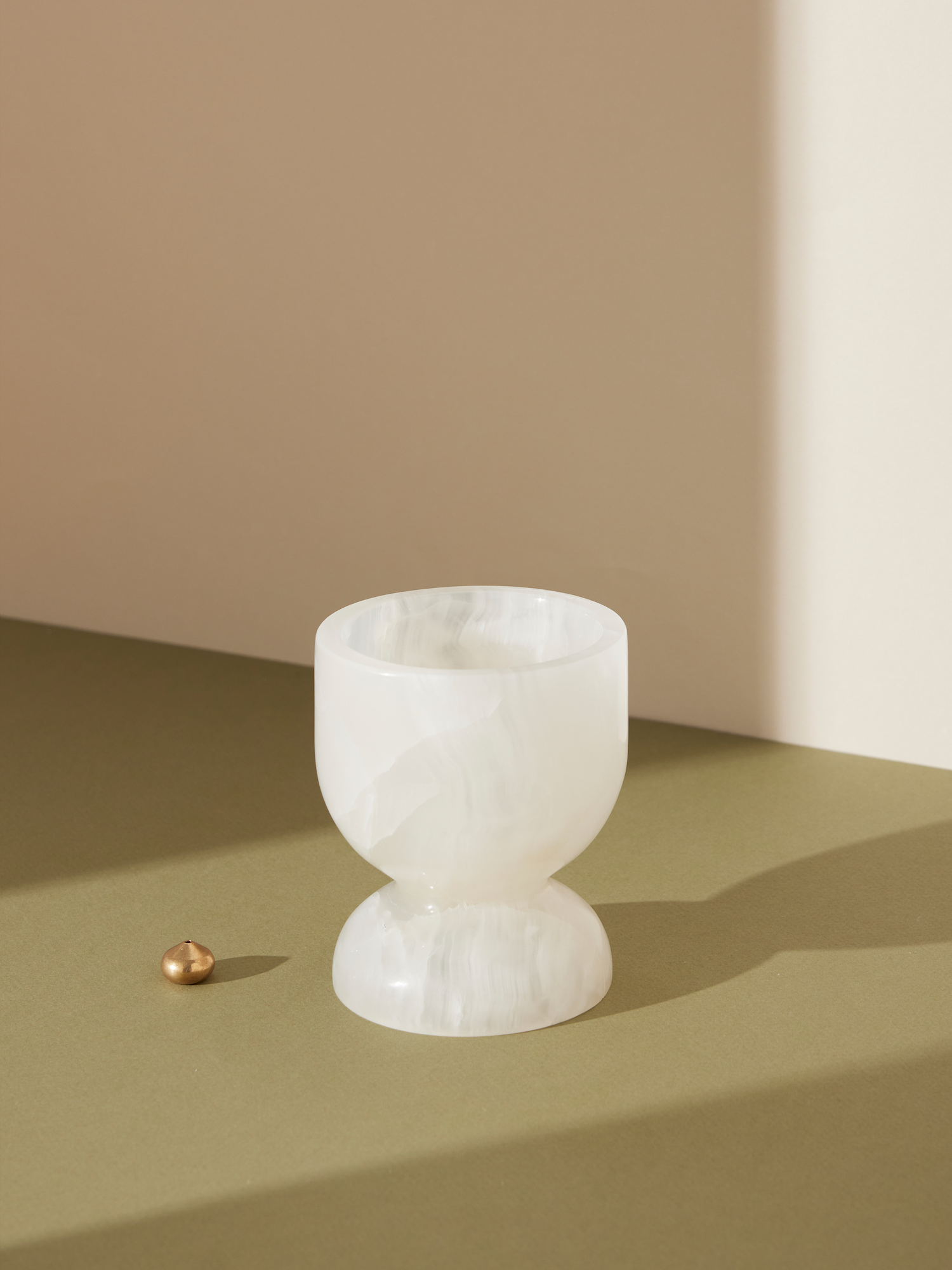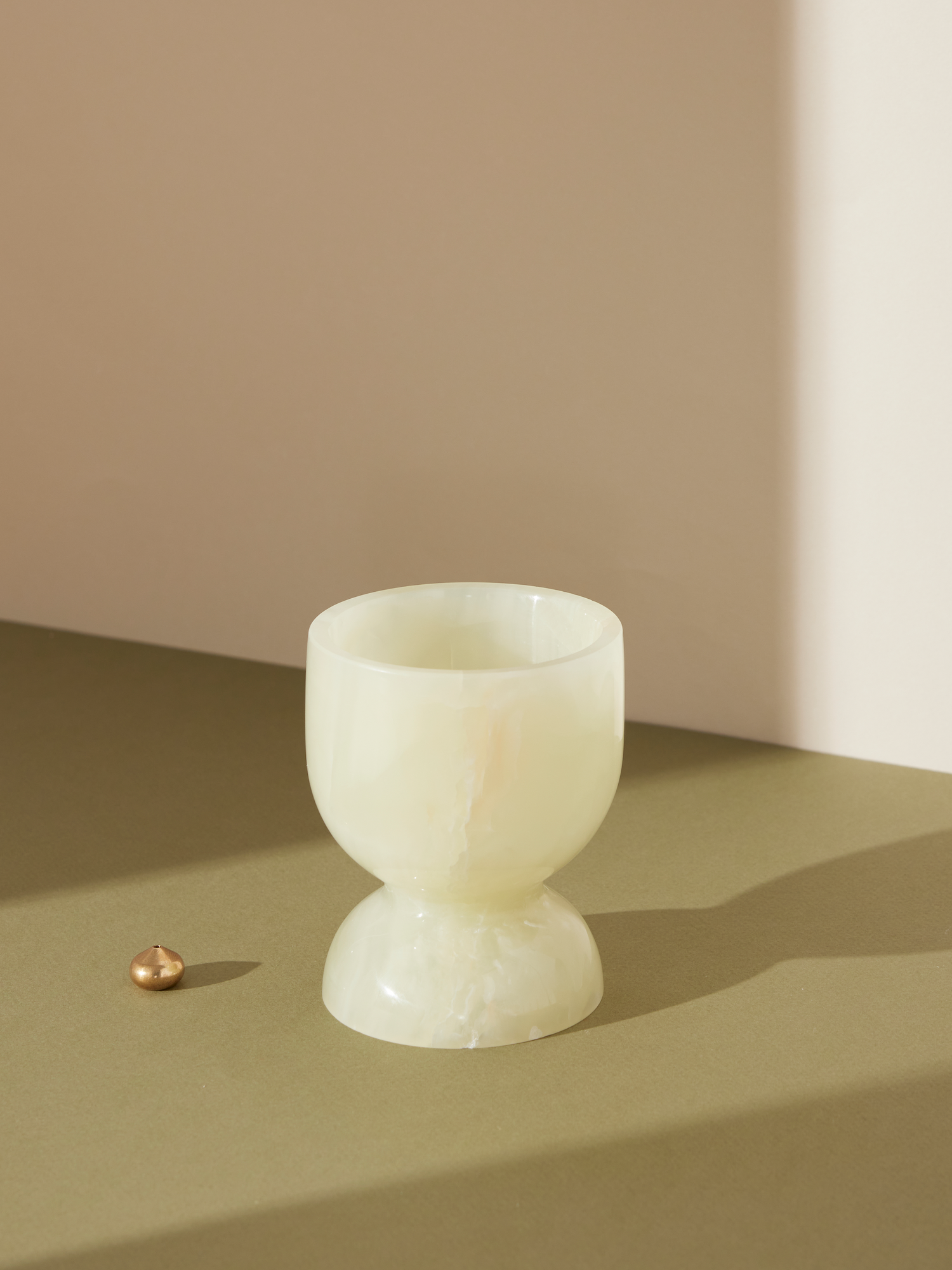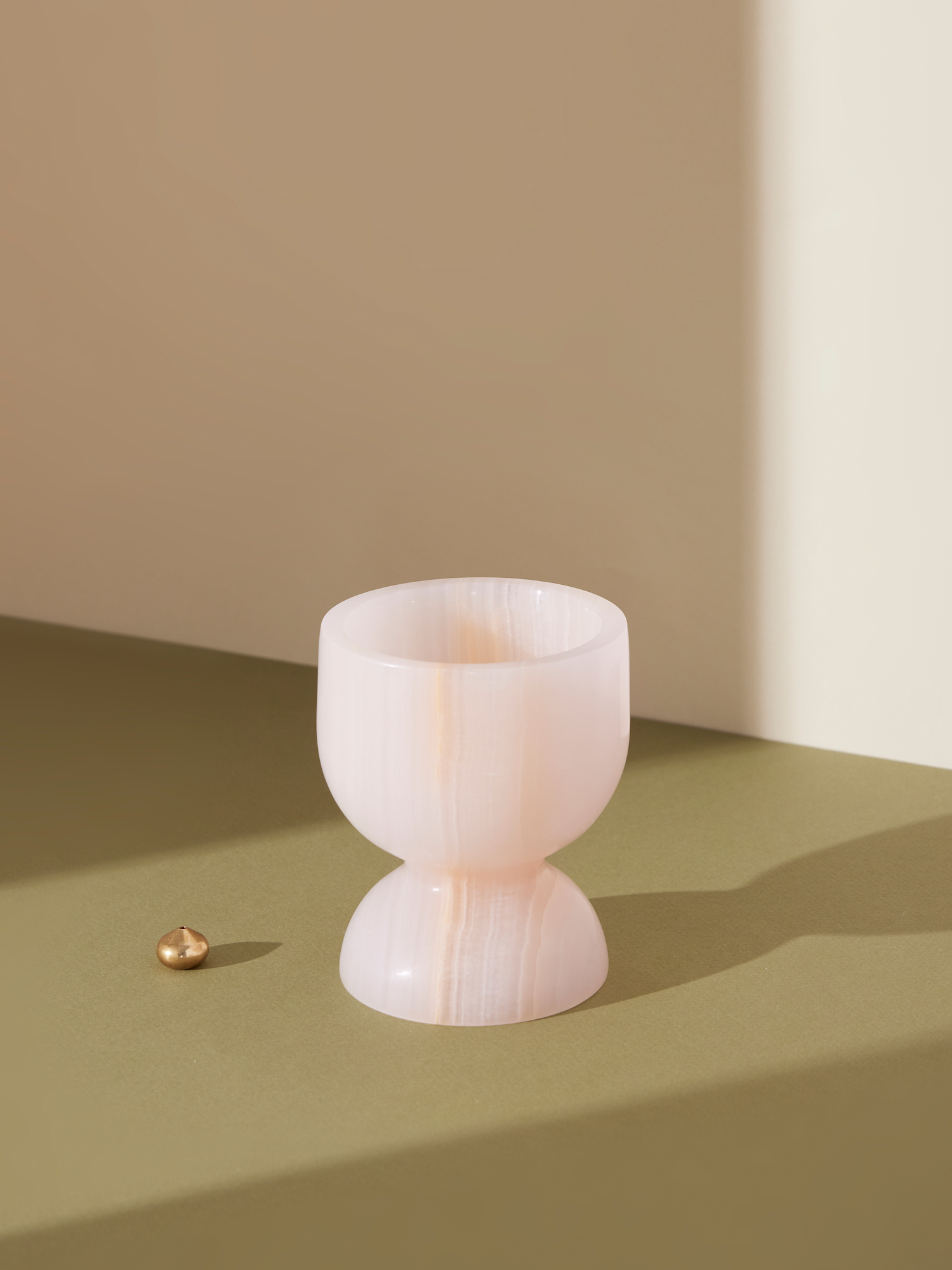 mindful rituals vessel | onyx
order before 12pm AEST on weekdays, for same day dispatch*
Our Krystle Knight Mindful Rituals Vessel encourages you to pause and take the time to reflect, + connect to inner stillness.
This versatile goblet can be used for burning incense, sage bundles or Palo Santo sticks.
Incense purifies the soul, increases positive energy + drives away negative energy.
When burning a Sage bundle or Palo Santo stick, visualise the smoke clearing the negative energy and push positive energy into the space.
Combine these sacred daily rituals with the power of Onyx.
Onyx offers protection, inner power + creativity.
It is powerful stone that encourages the release of stress and clears the mind.
FREE small brass incense holder with purchase.
Available in White Onyx, Green Onyx & Pink Onyx.
Please note: as our crystal are natural beauties, each crystal may vary slightly in size & clarity. Pink Onyx can be very light in colour.

Free express shipping for orders over $199 (AUSTRALIA ONLY) learn more
View our returns policy.
Afterpay, Sezzle, Laybuy, ZIP available for purchases $50 AUD or more.