A CONSCIOUS WELLNESS EVENT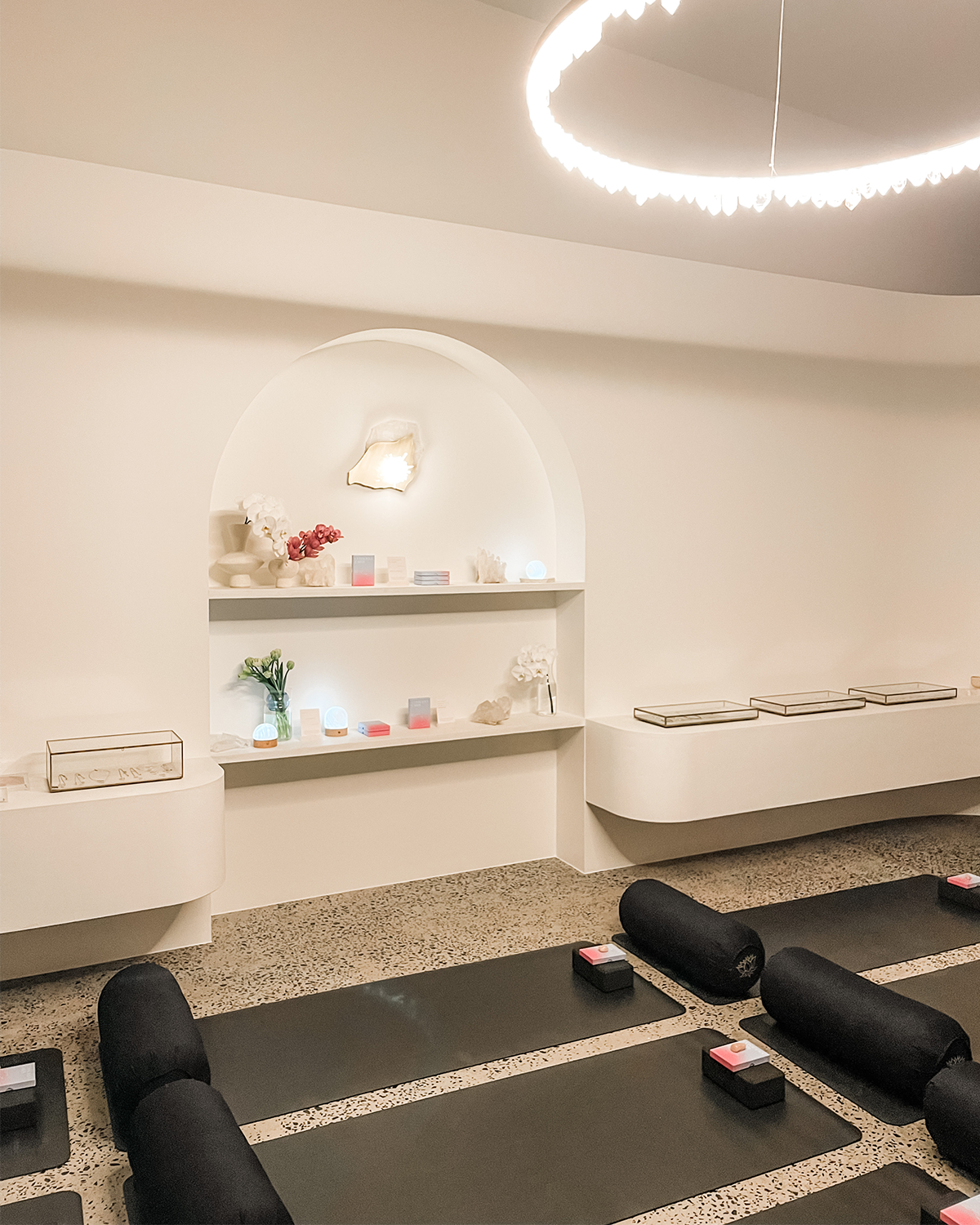 To celebrate the launch of our Krystle Knight Jewellery Conscious Cards, we hosted a holistic wellness experience. An evening of conscious connection where guests took the time to pause, reflect and connect to their inner self and community through a combination of meditation, Yin Yoga, Energy + sound healing.


Lea guided our guests through blissful energy healing and meditation. Each guest pulled a card from our conscious card set, setting their intention for the evening. Our cards act as a beautiful tool of self-reflection adding to your magical and spiritual practice.


We learnt more about drawing power from your spiritual guides and higher self, through Heidi's teaching of Yin Yoga. Marley then guided our guests through sound healing with her beautiful flute symphony.


Guests learnt about stepping into the unknown that each day brings with the guidance and acceptance of what was, what is and what could be. Reflecting on the wellness experience, we enjoyed a range of Loco Love chocolate + Mayde herbal teas.


Each guest each took home their own set of conscious cards as a perfect reminder of the magical evening and an ode to cherish the set for years to come, accompanying them through the many journeys of life.


We are so grateful to have shared this experience with Lea, Heidi, Marley, the KKJ team and our guests, creating a perfect celebration for our conscious cards.
EVENT DETAILS

Reiki Practitioner
Lea LeBidan
Yoga Mats by
use code DECK15 for 15% off