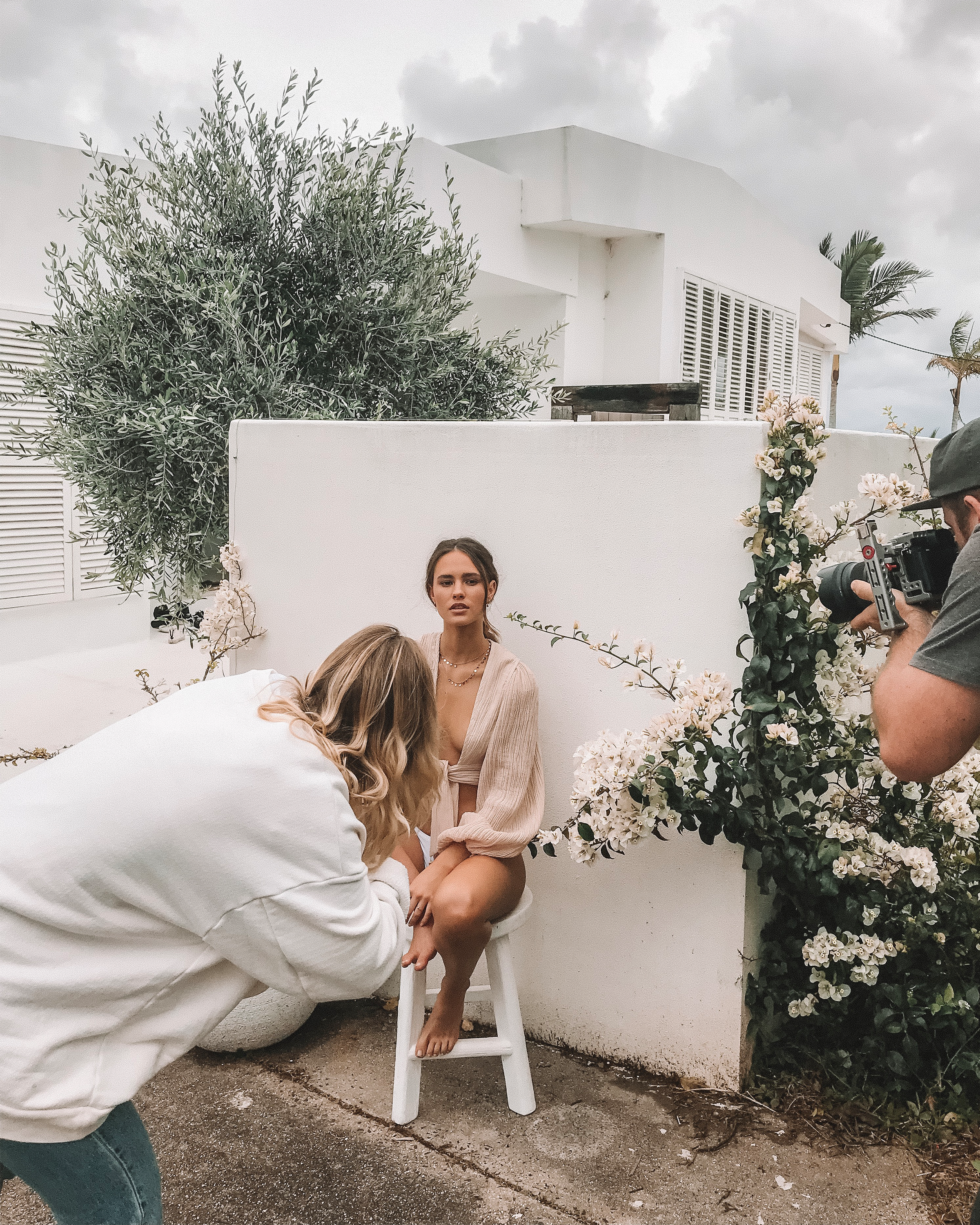 HALO [ha•lo] a circle of light around the sun, moon or other luminous body, caused by refraction through ice crystals in the atmosphere.
This new collection features magical little stars, stunning hand cut clear quartz crystals + petite pretty little Zircons (which is new for KKJ... we would love to know what you think?!)
Did you know a collection can take a year to officially come to life!?
This collection was designed back in April 2018 in our Byron Bay studio using just pen & paper (I am completely self taught in design. I must say I have definitely got slightly better with drawing jewellery over the years).
We then take a trip to the beautiful island of Bali to sample the collection, in our small family run factory; who we have been working with since the very beginning (6 years ago this month).
Once we are back in Byron, we shoot the collection (on location with a model) & a collection is also sent to get photographed on a white background for online. 
From here, all of the hard work is all collated into a little look book to show our retailers to order from.... & then generally 3 months later, a collection is launched online & in store! 
We hope you love the collection, imagery & video as much as we do.