KKJ x NATALIA BENSON COLLABORATION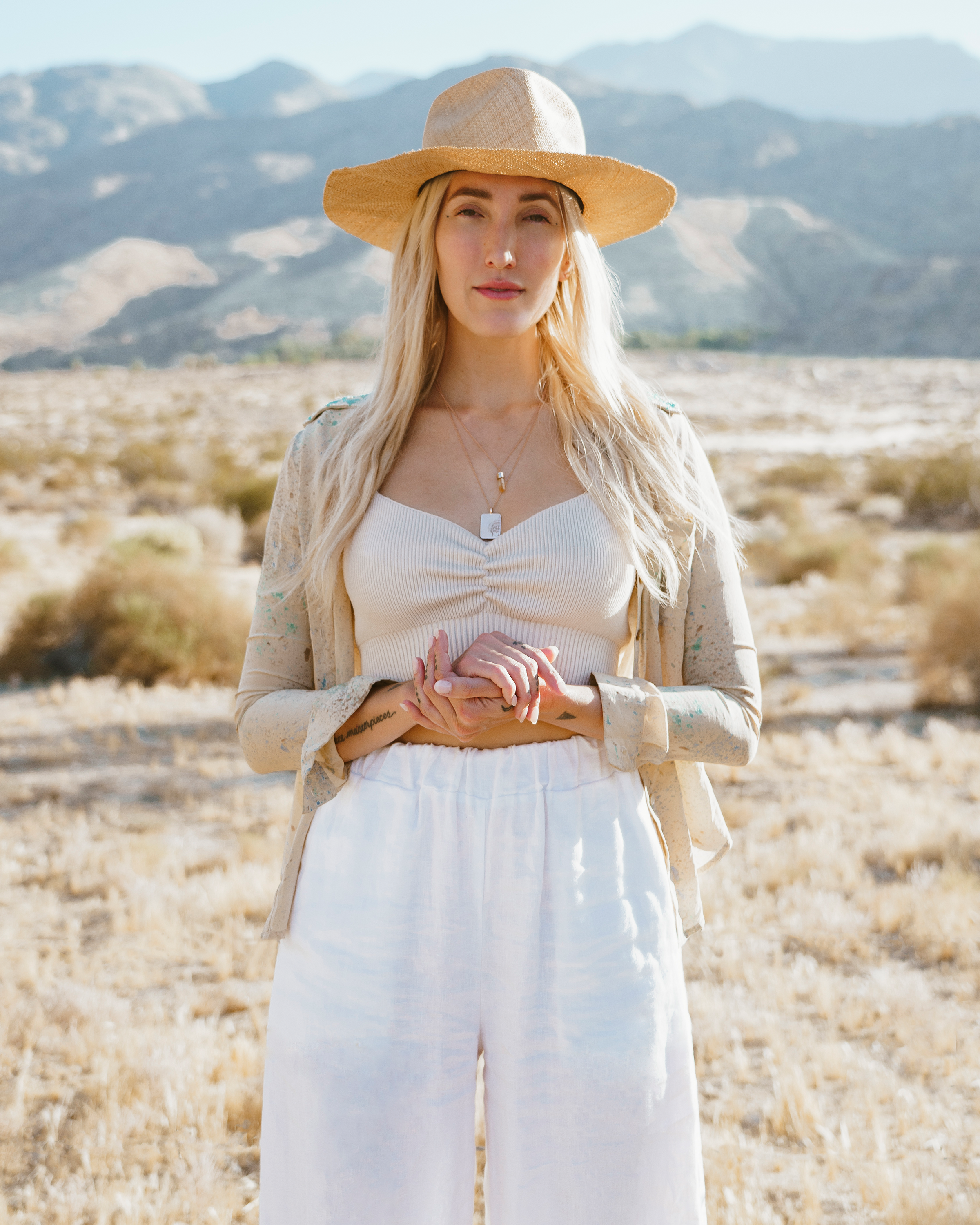 Natalia Benson. A Women's Empowerment coach, a Modern Mystic & an incredible Astrologer.
I first came across Natalia's Instagram in 2018, when I had become a mum for the first time. I was feeling a little lost; I was learning to adapt to the major life change of looking after a tiny crying baby, running a business & trying to still be a friend, partner, daughter & sister to all my loved ones.
As soon as I chatted to Natalia, I was immediately drawn to her energy & our timing aligned perfectly. Soon after this, I started one on one coaching with her.
Fast forward nearly a year later, I was working on our last collaboration with Aisha Jade in L.A & Natalia (lady of many talents) DJ'ed at our launch event. Natalia was just as incredible in real life- her energy really is magic.
I have been wanting to create a Zodiac collection for years now. I have even sampled up collections, but they have never felt right to launch; which is why when I met Natalia & we chatted about a potential collab down the track, it made total sense to create the magic together.
We started working on this collection over a year ago; with a focus on Astrology;  Natalia's forte + her affinity for Lakshmi (the goddess of prosperity & abundance) + her love for Citrine & White Sapphires.
We asked Claire from Alchemy of Design to create custom artwork for each Zodiac & our beautiful Lakshmi, while Natalia authored each magical card that is delivered with the jewels.
This is the first collection for KKJ that we have been able to offer Gold Vermeil plating. Vermeil is quality 925 sterling silver with a heavy plating of 18K Yellow Gold or 14K Rose Gold Plating... made for that extra love & wear!
A little back story of Natalia - what she calls her first "failed" endeavour 9 years ago, was as a jewellery designer. Now, nearly 7 years later, as she was finishing her jewellery chapter, I was beginning mine & in perfect divine timing- we created this collaboration together.
With a plan to launch in April 2020 -  the world suddenly shut down & our trip to launch the collection in L.A with Natalia was cancelled - however this allowed for an incredible shoot in Palm Springs, away from the city craziness with photographer Madeline Northway.
We hope you wear & keep these pieces close by as a loving reminder that the universe provides to you unceasingly.
Krystle x
Enjoy a 3 minute guided meditation, created intuitively for KKJ by Natalia Benson. Perfect for creating magic and change within ourselves..