the power of magic | annie tarasova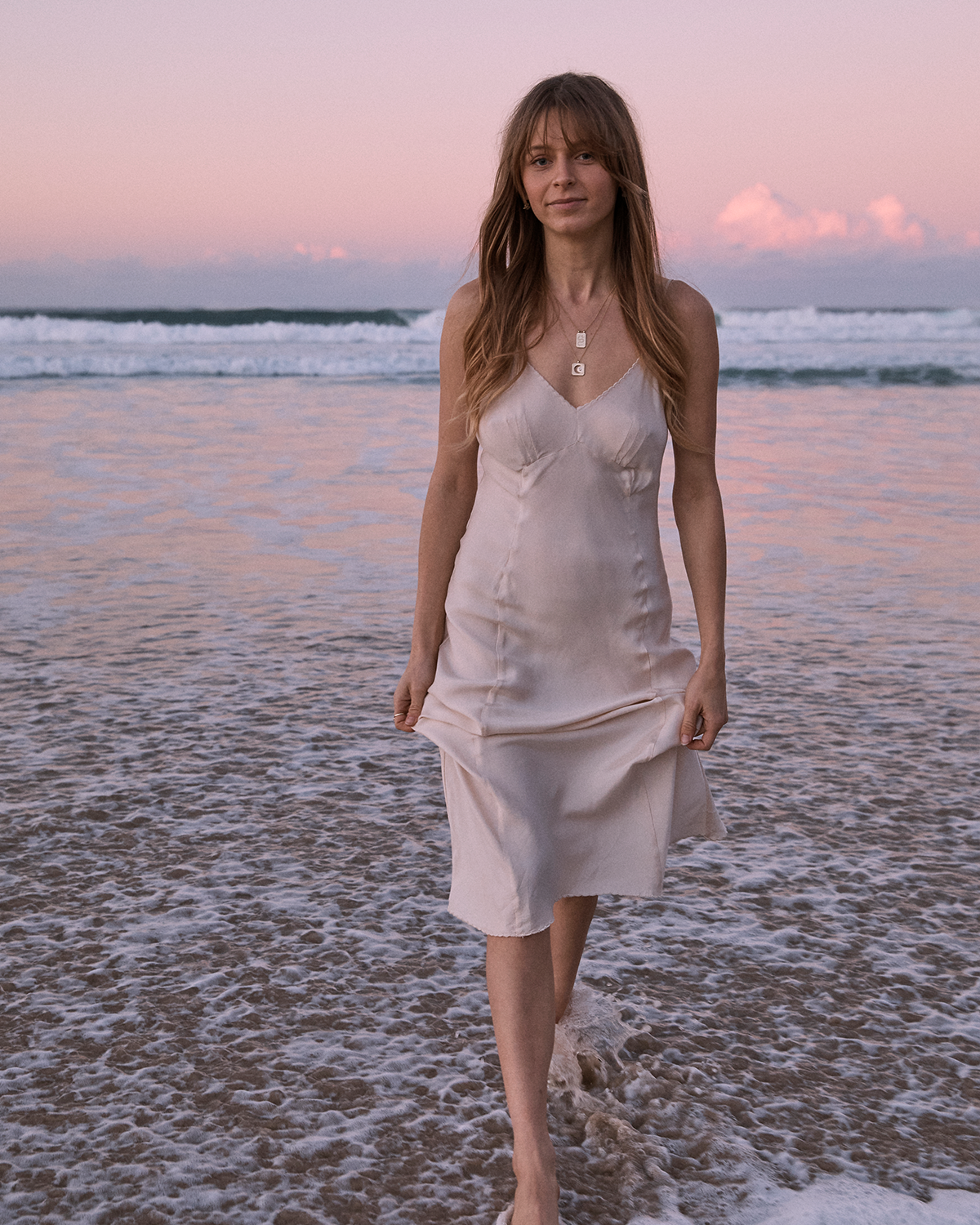 We caught up with the beautiful Annie Tarasova - creative and founder behind the magic of Dreamy Moons.
We've admired Annie's work for so long and were so excited to be the first Byron Store to stock her magical products.
Read on to hear how Annie started Dreamy Moons, what inspires her and how she stays mindful and present on a daily basis!
Krystle xx
How did Dreamy Moons begin and what inspired you to start your own business?
I've been a creative person ever since I was a small child! I grew up in the Russian countryside where we didn't have much technology or electricity, so I think that definitely helped develop my imagination and creativity, especially being outside and connected to nature every day. When I was little I actually used to make little books just as a hobby, so that's crazy to think that I do that for a living now!

I studied Naturopathy and Holistic Health for two years, until I felt I lost touch with my creativity and needed to reconnect with that side of me. So, I started an Etsy shop just as a passion project and outlet to express my creativity, never thinking it would end up being anything or turn in to an actual business.

After six months my art started to really take off, so I went on a six month break from my course and never came back…

We love how ethically driven and intentional your business is!

Tell us more about how you create a mindful business and why this is important to you.

Thank you! Mindfulness and being aware that everything is connected is really important to me. Since I use paper in all of my products, I decided to partner with the non-profit organisation, One Tree Planted. At the end of each month I donate $1 from every sale to reforestation organizations in North America, Latin America, Africa, and Asia.

Working with One Tree Planted allows Dreamy Moons to offset carbon emissions from shipping orders all over the world, and be a part of something greater!

All of your works of art are so magical and inspirational!
What inspires you and how do you channel your creativity?

I have so many ideas in my head all the time so haven't really ran out of creativity yet!

But, I'm constantly inspired by the universe, manifestation, the sun, stars, moon and astrology. I love to try incorporate a magical and mystical feeling to my art and open people's minds to what is out there – a world beyond the physical that you can't see!

How did your journey in to mindfulness and self-love begin?

I'd say my journey started when I became Vegan in 2014. I really learnt how much food can affect your mood and changing what I put in to my body brought me so much mental and physical clarity and opened my mind to everything!

Which then started my journey to being more mindful of myself and the world around me and how there's so much out there.

We love how the moon plays a large part in the inspiration
behind your business and your art - why is this?

Yes! I love the Moon because the Moon in itself is so magical and reminds us that there is so much out there that we don't know.

At the time I started my Etsy store I was painting water-coloured moons so decided to call my store Dreamy Moons as it tied in with the art I was creating and fitting in with my love for all things celestial.

What are your tips for staying mindful and present on a daily basis?

Each morning I journal and set myself intentions for how I want to feel rather than what I want to do. I love to start my day feeling and practicing gratitude and positivity. Throughout the day I'll go back to these intentions and check in with myself.

At the end of the day, my boyfriend and I love to ask each other what the highlight of our day was and what happened, which helps us put everything in to perspective and leaves us feeling grateful at the end of the day.

What are your favourite KKJ pieces?
My favourite pieces would of course have to be from our collab, KKJ x Dreamymoons '
LUNAR DREAM
' collection.

Why do you believe in the power of magic?
I believe in the power of magic as there is magic in every day life! There are so many synchronicities in life and the Universe shows up for us in so many ways in everything we do.
 You can follow Annie and Dreamy Moons along at: