the power of magic | village for mama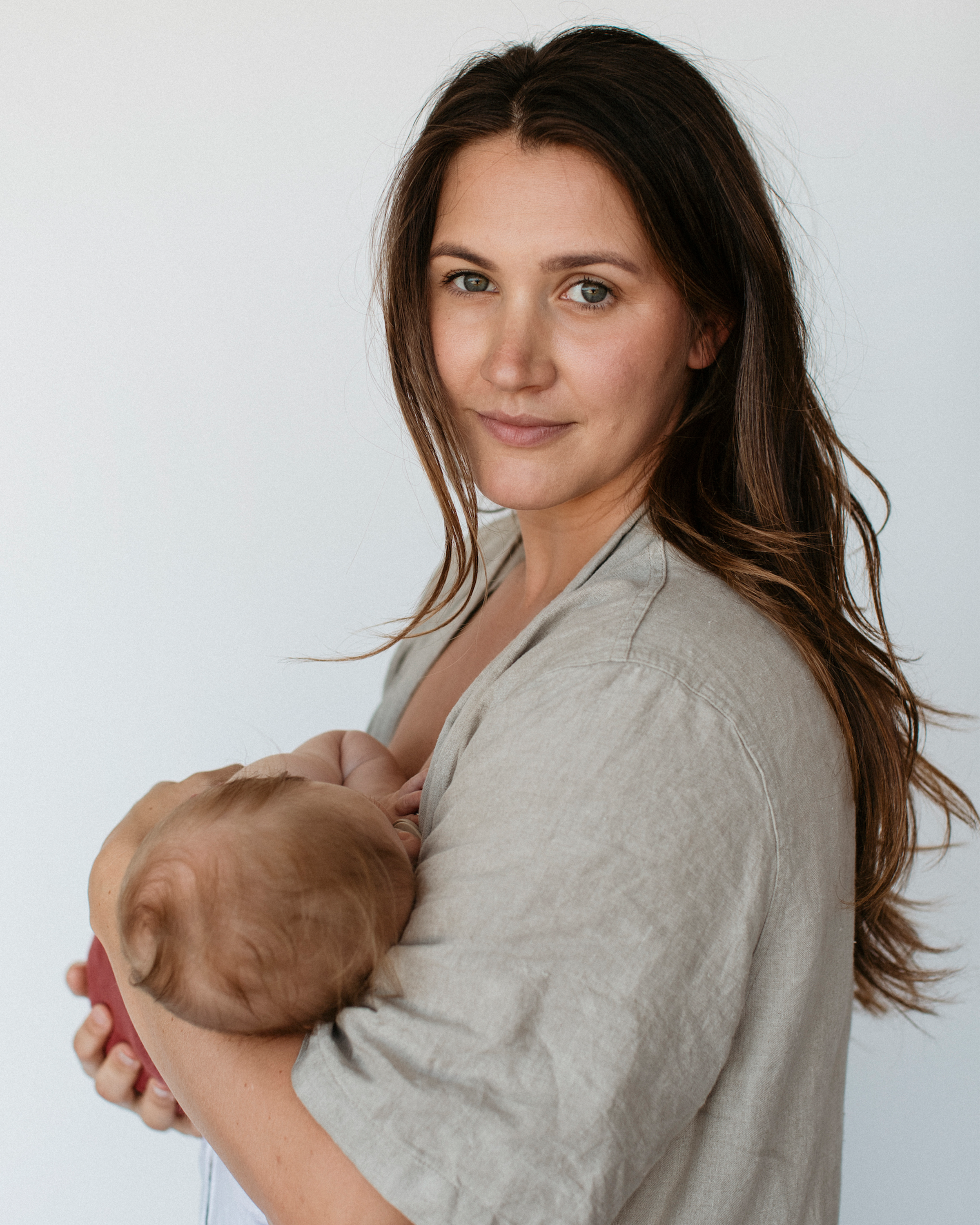 With Mother's Day just around the corner, we thought it would be the perfect opportunity to introduce you to the local women behind the beautiful product- Village For Mama. A recipe book for the Fourth Trimester.
With my direct family living away from me in Sydney, I found myself clueless to the village I was missing until my first baby arrived. I thought I would be able to continue with life as I knew it & do it all myself… boy was I wrong.
However, the 2nd time round I felt more accepting to food and any sort of support offered from our friends & family in Byron.
As soon as I found this little package of love, I knew it was something I wanted to share with our KKJ community; post-partum support is something I feel so strongly about.
Village For Mama is such a beautiful gift for any new family. It is the simple things that make day to day easy in the first year, but most importantly - the first 6 weeks.
I hope you enjoy my chat with Leila as much as I did.
With love & gratitude,
Krystle xx
Where did the idea Village for Mama come from?
The book was inspired by my own fourth trimester. I was lucky enough to have my mum close by who was open to learning about the fourth trimester, so she knew how to best support me. She would pop round each day with a meal and I couldn't believe how valuable a delivery of nourishing food was.
They say it takes a village to raise a child, but really in those early months it takes a village to support a mother. Not everyone has the luxury of having family close by, or can afford to hire support or organise meal deliveries. I wanted to make it possible for more new mothers to experience a magical fourth trimester. Everyone has friends, neighbours or even colleagues close by who would be more than happy to help if they just knew how.
Village for mama takes the awkwardness out of asking for support and the guesswork out of knowing what to cook. I love the idea that you can gift a new recipe to a friend for them to make for you but also knowing that they can enjoy it themselves, time and time again.
What is the fourth trimester?
The fourth trimester is the three months following the birth of a baby. I love this window because it gives new mothers more time than the traditional postpartum 6-week period.
The fourth trimester also refers to a mother's transition into motherhood, when both mother and baby are as vulnerable as one another. A season of slow recovery and discovery, a sacred time requiring love, rest, support, and nourishment. A time where the new mother also needs to be mothered.
Who are the people behind Village for Mama?
Village For Mama is actually just me, but I can't take all of the credit for the book. I collaborated with some incredibly talented women and mothers to bring my vision to life. Maddy who developed the recipes for the book is a bit like a silent business sister though. She pours so much time and love into creating our recipes and we are forever bouncing ideas of one another!
What are your tips for visiting a new mother?
I have 4 tips for visiting a new mama and they are all so important.
Never show up empty handed. The most loving, thoughtful, and supportive thing you can do for a new mama is bring her delicious nourishing food.
As soon as you arrive, you become the host. Pop the kettle on, get mama and yourself a drink and some food if she is hungry. Load the dishwasher, pop some laundry on or ask if anything else needs to be done.
If you get to cuddle the baby, make sure mama uses this time for herself. Maybe she can take a shower, enjoys some nourishing food, or have a nap.
Try and keep your visit under an hour and be understanding of last-minute cancelations. There is no rhyme or reason to anything in those early weeks. Unexpected turns, trials and tantrums can really overwhelm a new mama and the last thing she may want is visitors.
What is the best way to use your recipe book?
The village for mama book is a perfect gift for a baby shower or mother's blessing. It is the perfect opportunity for a new mama to gather her village whilst all her nearest and dearest are celebrating her and the new baby.
The love note on the reverse of each recipe card is such a simple way to invite the support of friends and family whilst also politely setting boundaries. A new mama can keep the book to use again and again. The recipes have been designed alongside a naturopath to nourish a new mama but they are also the perfect recipes for nourishing any phase of life.
Why do you believe in the power of magic?
I am surrounded by natural magic everyday, living and raising a family on the east coast of Australia. What a magical place to call home. There is magic all around us, we just need to slow down and take a minute to notice it.
I also believe in the magic of timing. That the stars align just when they are meant to. I think that is just part of the innate magic of the universe. Not so much guiding us along a set path but sprinkling magic along the way.
Finally, what are your favourite KKJ pieces?
I absolutely love the Tiny Calm Crystal Ring and Beaming Crystal Studs in clear quartz.
A Mother's Day Sweet Treat
In celebration of Mother's Day this year, Leila and Maddy have created a delicious recipe exclusively for KKJ. This beautiful dessert is the perfect treat to serve at the end of a lovely Mother's Day lunch or dinner…
Rose & Raspberry Panna Cotta
Serves 2
Ingredients
270ml Ayam coconut milk
1 - 2 tsp raw honey
2 tsp grass-fed gelatin, bloomed in 1/4 cup water 1 tsp rosewater
1 tsp vanilla bean paste
1 tsp beetroot powder
1/2 cup raspberries
dried flowers to decorate
Method
In a small saucepan whisk coconut milk, honey, bloomed gelatin, rosewater, vanilla and beetroot powder. Continue to whisk while bringing to a gentle simmer. Remove from heat. Taste and add more sweetener if you desire.
Pour into two ramekins of your choice and refrigerate for 2 hours or until firm. Decorate with raspberries and dried flowers and serve. 

Notes: Can be stored in fridge for up to 4 days