OUR COMMUNITY
"Ever since I was young, I have always carried around a pouch of small crystals with me. I have always been attracted to the power of these magical gifts + feel so grateful to share them with our beautiful community." – Krystle
We're honoured to share the work of other creatives who inspire us. In our Byron Bay showroom and on our e-boutique you'll find a curated selection of hand-crafted holistic homewares, and other items created with intention and purpose. We invite you to explore the creations from this collection of artisans, creatives, and boutique brands, many of whom are women and mothers; and an integral part of the sisterhood that make up the KKJ community.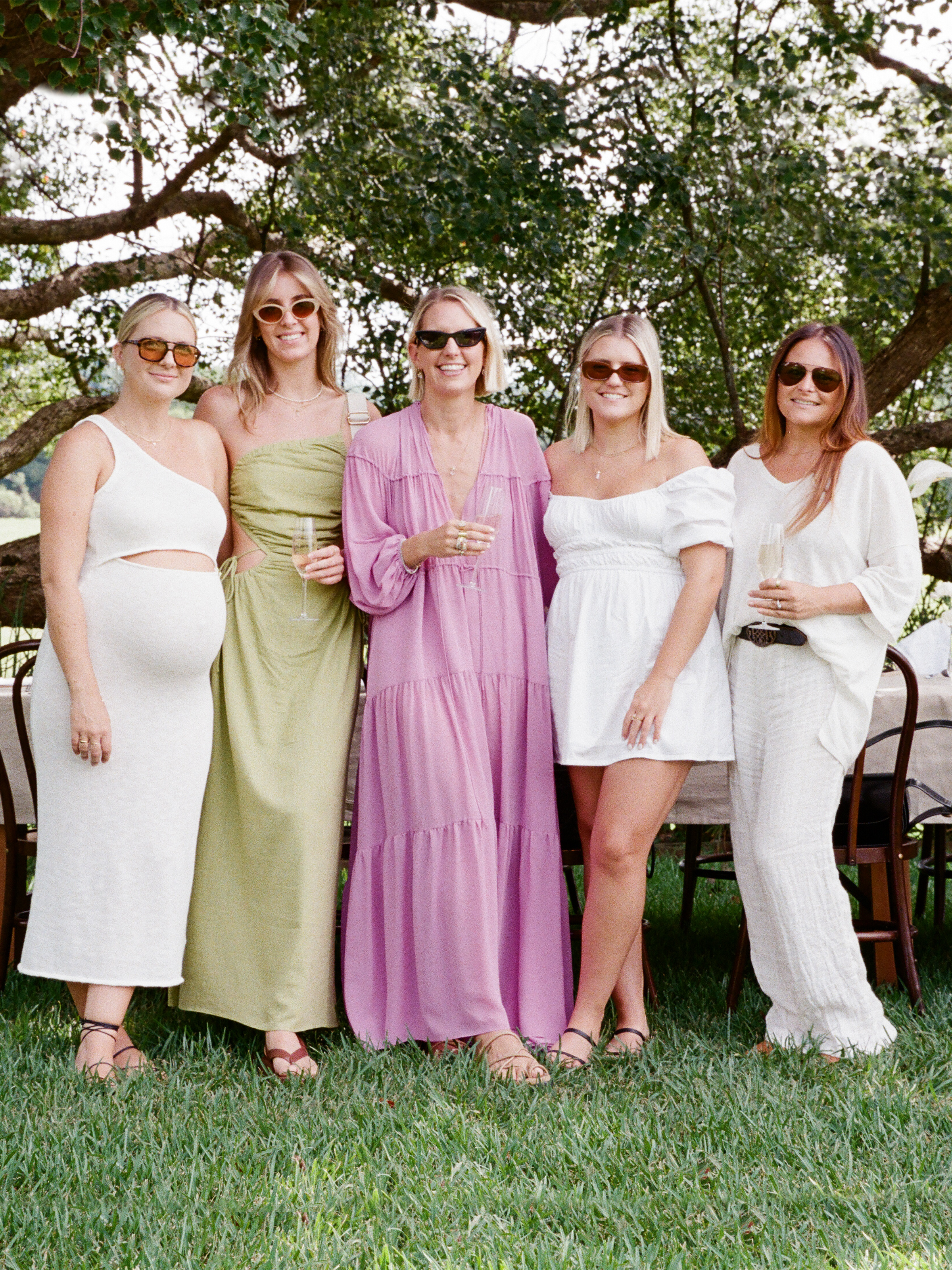 Meet the team behind the business, the hands behind the designs, the incredible collective of women that make Krystle Knight Jewellery possible...
Meet Krystle, our amazing founder & creative director
"Every day is a dream come true for me; I am forever grateful to be able to do what I love. When I am not working, you will usually find me paddle boarding along the Brunswick Heads River with my family. Being a mother, I am still learning to create time for myself, sometimes simply getting a coffee in the morning is my me time." 
Meet Emily, our cherished operations + sales coordinator
"I love being a part of this beautiful team, working in a calm environment and being able to assist in all aspects of the business. When I am not at the KKJ office, I love heading to an early morning pilates class before finding a spot in the sun, to spend the remainder of my day relaxing by the ocean."
Meet Liv, our creative marketing coordinator
"I love that my work allows me to be creative every day and to have the opportunity to explore the beautiful locations where we shoot our campaigns. When I am not in the office, I am usually exercising or spending time with friends by the tea tree lakes."
Meet Tess, our beautiful customer service + warehouse assistant 
"I love interacting with customers in person and online, helping problem-solve their queries and giving them the best possible customer service experience. When I am not in the office, I love to be in nature - taking the time to just be with my thoughts. For me, it's a form of meditation and a reset."
Meet Ash, our beautiful customer service + warehouse assistant 
"I love being around such a talented and creative team. Working in such a healing and beautiful space is a dream. When i'm not in the office, I love going to the beach with my family and friends or visiting our farm. I take time out for myself, working with plants and creating natural body oils, as I find it helps me to feel grounded and connected to the Earth."