AN AFTERNOON WITH FRIENDS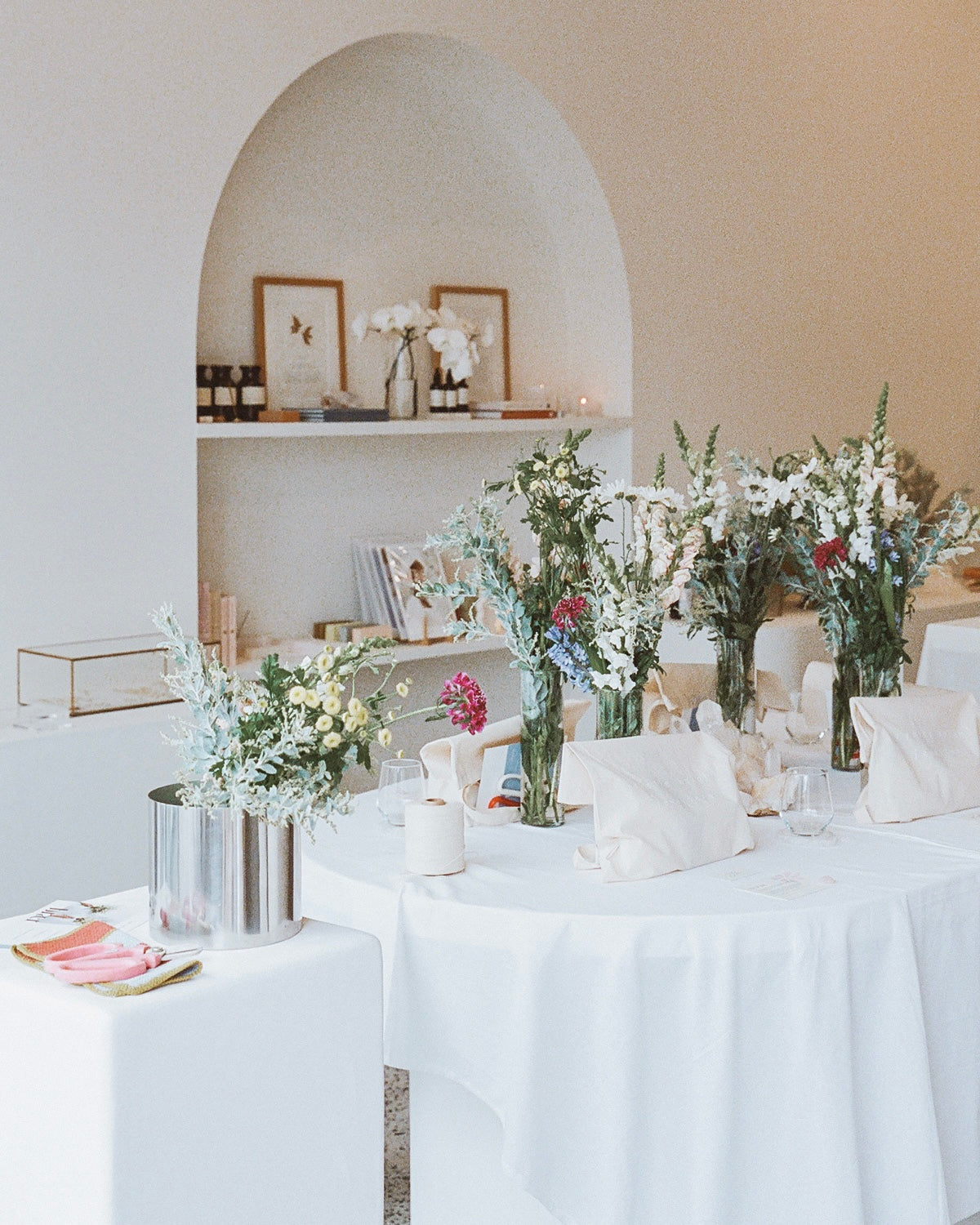 Like the flower that represents new life, we welcomed a new range of crystal jewellery with our bloom collection.
Enriched with the strength of femininity and the divine powers of nature's gifts, the physical and spiritual elements collide.
To celebrate the launch of this beautiful collection, we hosted an afternoon of hand tied bouquet making with the ladies from
Braer Studios, in our newly refreshed showroom in Byron Bay.
Adorned with favourite pieces from the 'Bloom' collection, guests learnt about the magic of flowers, and enjoyed a range of
nibbles + drinks in a celebration of the cycle of creation. Each piece in the 'Bloom' collection symbolises purity, growth and passion; reflected the Australian grown seasonal florals.
"Flowers are magic, gifted to us from the earth. We hold them in our hands
with reverence for the unexpected beauty of nature."
- Braer
Our beautiful guests got to express their inner creativity through crafting their own hand tied bouquet;
made up of this season's Australian grown flowers. Azmin + Vicki from Braer talked through their signature
"Braer" style of bouquet making, following a simple spiral motion.
We learnt more about each flower and the balance and time that goes into creating each arrangement.
Each guest took home their handmade bouquet as a perfect reminder of the magical time creating it,
and an ode to the beauty of mother nature.
We were able to collaborate with local byron brands to put together a thoughtful gift bag for each guest to take home. We are so grateful to have shared this experience with our guests, the KKJ team and Braer,
creating a perfect celebration for our bloom collection.
Event Details
Flowers
Catering
Drinks
Gift Bags