BEHIND THE SCENES OF SUN SEEKER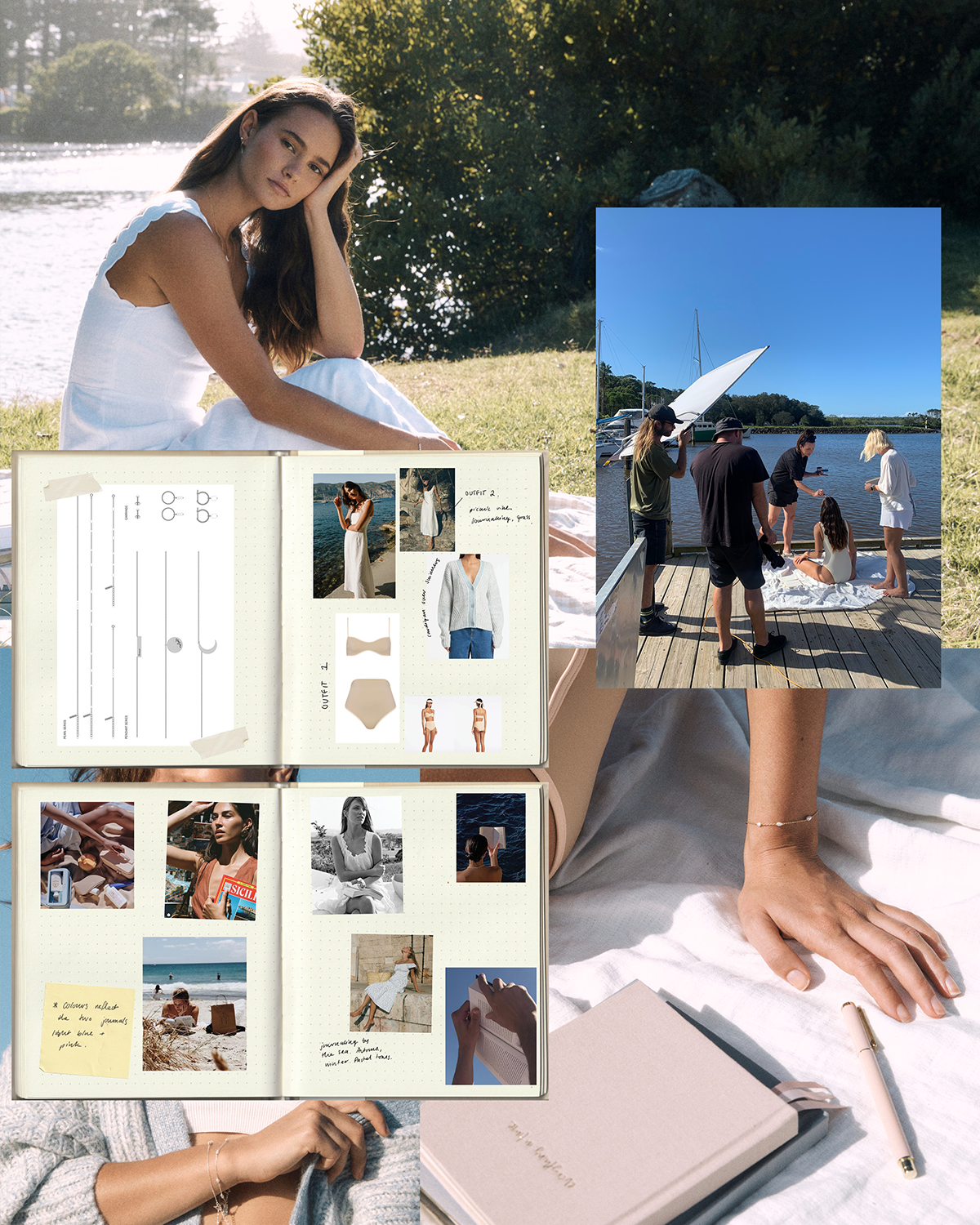 Inspired by the wonders of the universe, our carefully crafted collaboration explores pearls and paper, sunshine and stardust.
With the majority of the collaboration being planned + designed over zoom, the campaign shoot was able to bring both teams together; Emma and her team flew all the way from Melbourne, to visit us here in beautiful Byron Bay.
The location photoshoot was one of the final chapters of this magical collaboration, the colours reflecting the two journals, while the jewellery was carefully featured throughout.
We are so grateful to have worked with + created this magic collaboration with emma kate co - we hope you enjoy getting a closer glimpse behind the scenes, of the planning and development of sun seeker.
We hope this inspires limitless dreams and beautiful memories.
x
THE DESIGN PROCESS

PLANNING THE SHOOT

ON LOCATION
Photography
Model
Hair + Makeup
Styling + Production