I N N E R W I S D O M | DROP ONE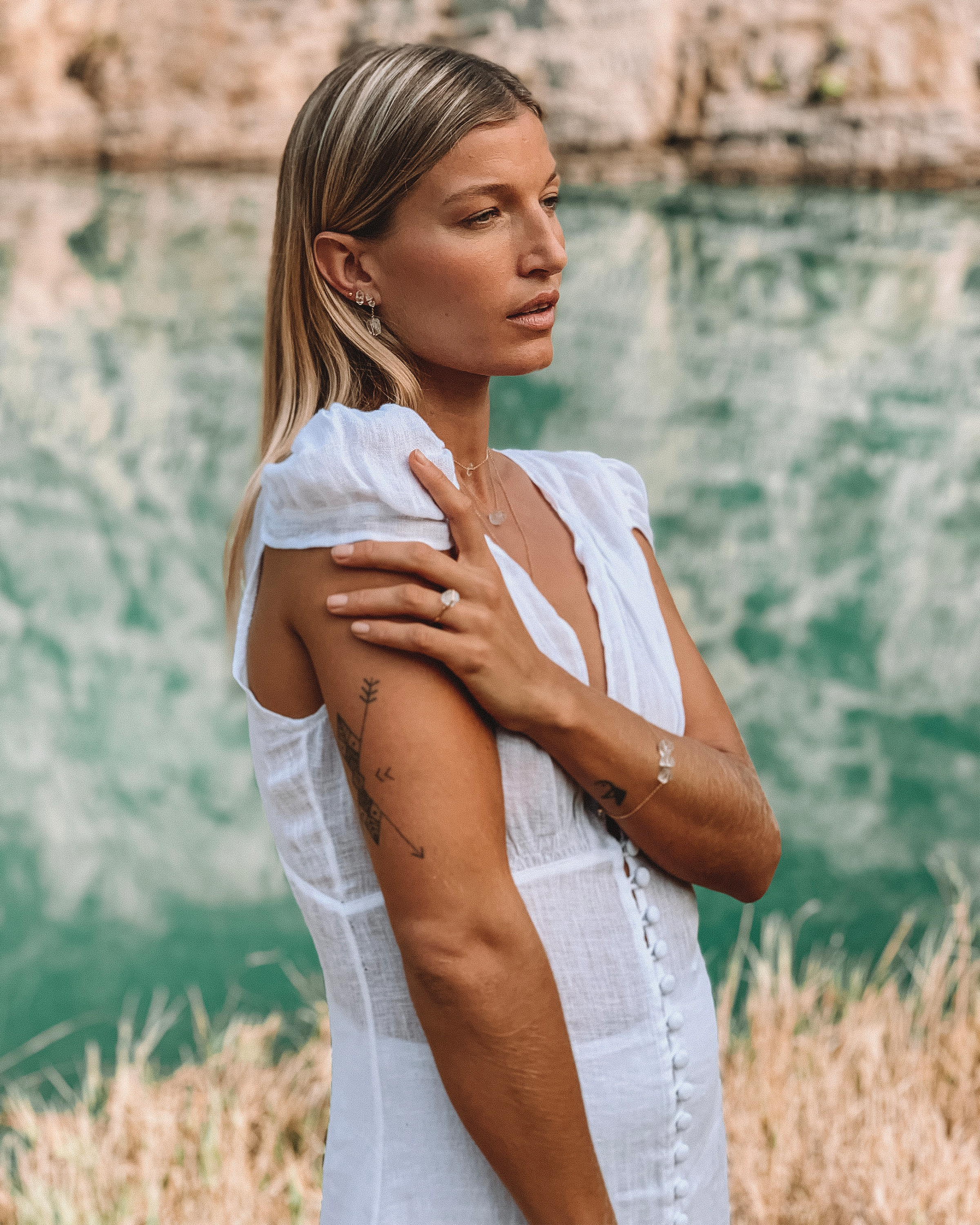 Inner Wisdom

A sixth sense, a gut feeling, an instinct.
The feeling of just 'knowing'. That quiet inner voice.
it directs us, while showing us our purpose in life.
This collection reminds us to pause, take a breath.
Inhale, Exhale.
To listen to that inner wisdom; that we know ifs always there.
Use Clear Quartz to support this beautiful; natural connection to your mind, body & soul.
Drop One of our latest collection embodies all that protects.
Featuring the Evil Eye talismans throughout; it sits safely along side Black Tourmaline; a strong stone, a stone of protection & strength.
Clear Quartz is shown in it's raw form in this collection, showing us the pure magic of nature; offering calm, creativity & clarity.