SUNDAY LANE x KKJ Collaboration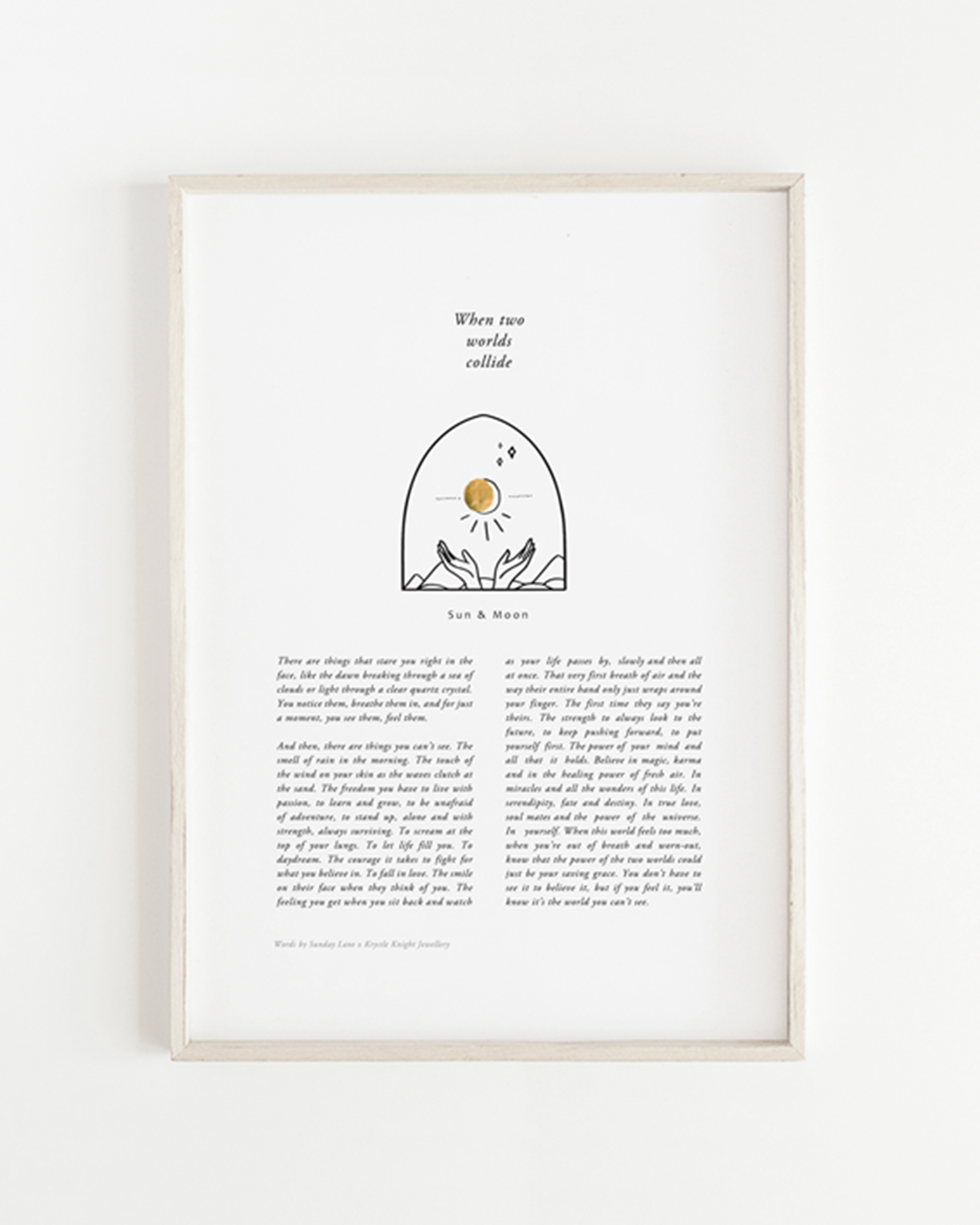 'Believe in magic, karma and in the healing power of fresh air. In serendipity, fate and destiny. In true love, soul mates and the power of the universe. In yourself.'


We teamed up with the creative team behind Sunday Lane, to release our special edition 'Two Worlds' print.

Being able to bring both of our believes together has really created something magical. This piece reminds us to love & live in the present.

Each print features a hand foiled golden Sun, which makes each piece even more beautiful. 

This print is only available for a limited time & exclusively online to KKJ + Sunday Lane.
See an open letter by Krystle, for Sunday Lane Journal - a letter series.